Four Places for Champagne and Dessert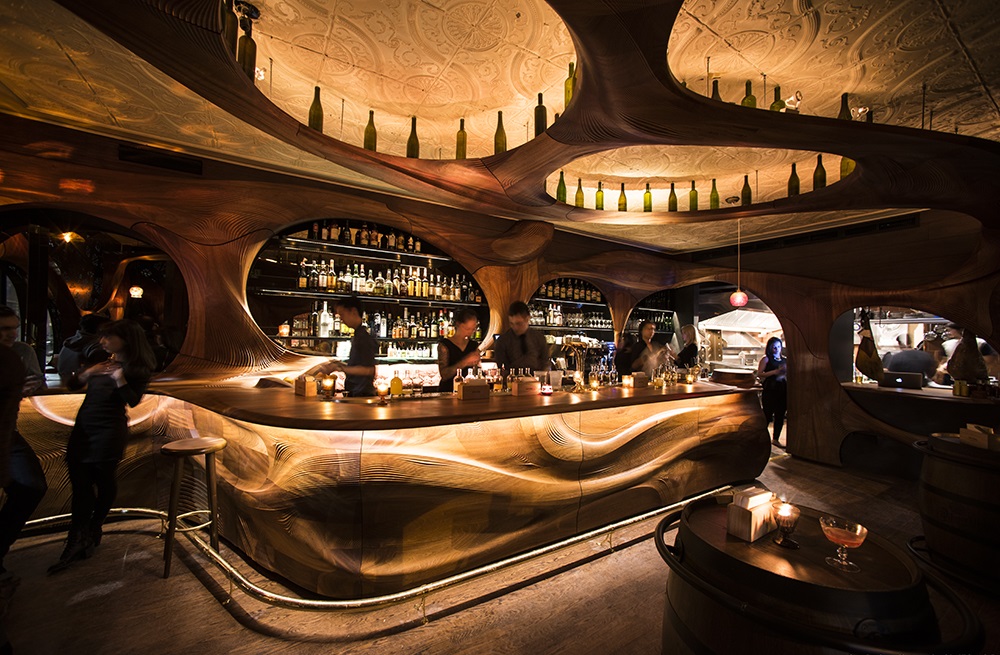 Hovering over a bowl of chocolate fondue on date night seems precious and a little embarrassing these days, and restaurants specializing in dessert—the few that still exist—rarely impress when it comes to ambiance and service ("Here is your lava cake, goodbye."). Still, going out for sweets has an inextinguishable charm—nothing quite says "special occasion" like rolling up to a joint for late night sugar and a couple coupes of champagne. Fortunately, there are gems across Canada that excel in providing spirited, late night atmosphere and indulgences alike. From Vancouver, Calgary, Montreal, and Toronto, here's where to best cap off a romantic evening with a little something sweet.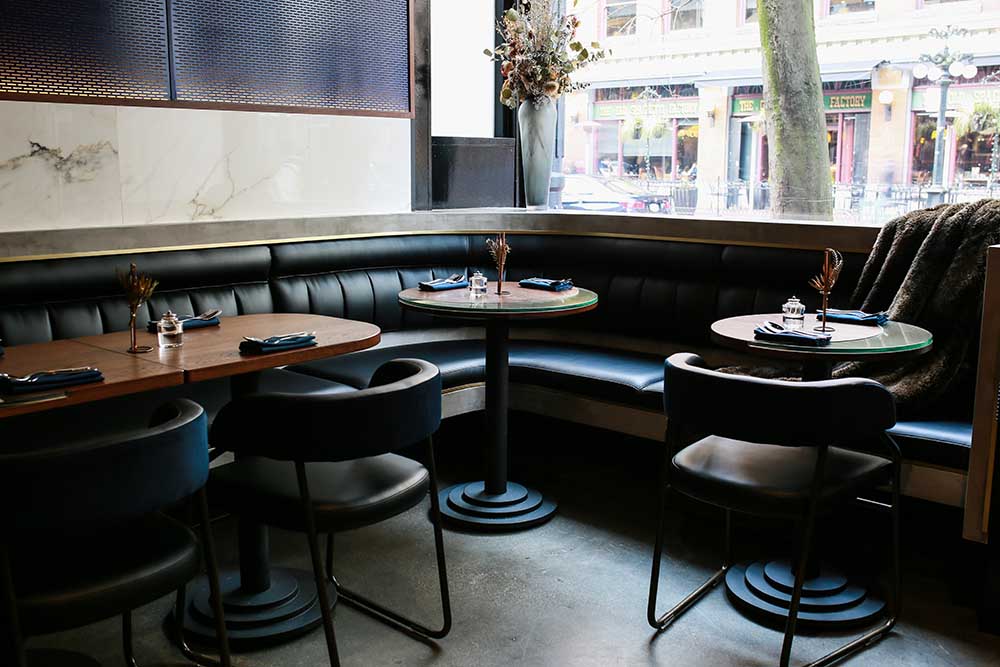 Mosquito, Vancouver: Located in Vancouver's cobblestoned and fairy-lighted Gastown neighbourhood, Mosquito is an atmospheric den of deep blue velvet banquettes tossed over with furry throws—all low light and cozy nooks, primed for flirtation. The menu is dedicated to champagne (the Perrier Jouet '06 Belle Epoque, perhaps?) and intricate, ethereal desserts that read like the components of love potions: pumpkin-saffron crème brûlée with orange liquor meringue; dark chocolate cremeux with caramel espuma and birch syrup; peanut butter chocolate banana bar with sea buckthorn berry sauce and miso caramel ice cream. Enchanted yet? www.mosquitodessert.com.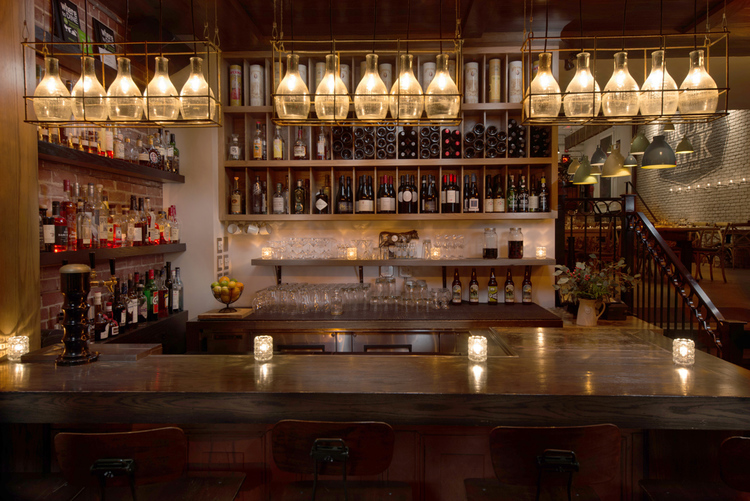 Model Milk, Calgary: Calgary's historic dairy building houses this lofted, high-ceilinged, charming neighbourhood spot, where chef Justin Leboe oversees a rotating menu that's one of the city's best. Desserts here run a little rustic—think cheddar-crusted apple cake, chocolate-cookie ice cream sandwiches with malted semifreddo, and twice-baked brioche soaked with rum and topped with delightfully gooey marmalade and a tuft of Chantilly cream. Care for a classic? Order two flutes of the Cédric Bouchard Roses de Jeanne "Les Ursules" bubbly and the chocolate mousse with burnt honey sorbet and spoons to share. www.modelmilk.ca.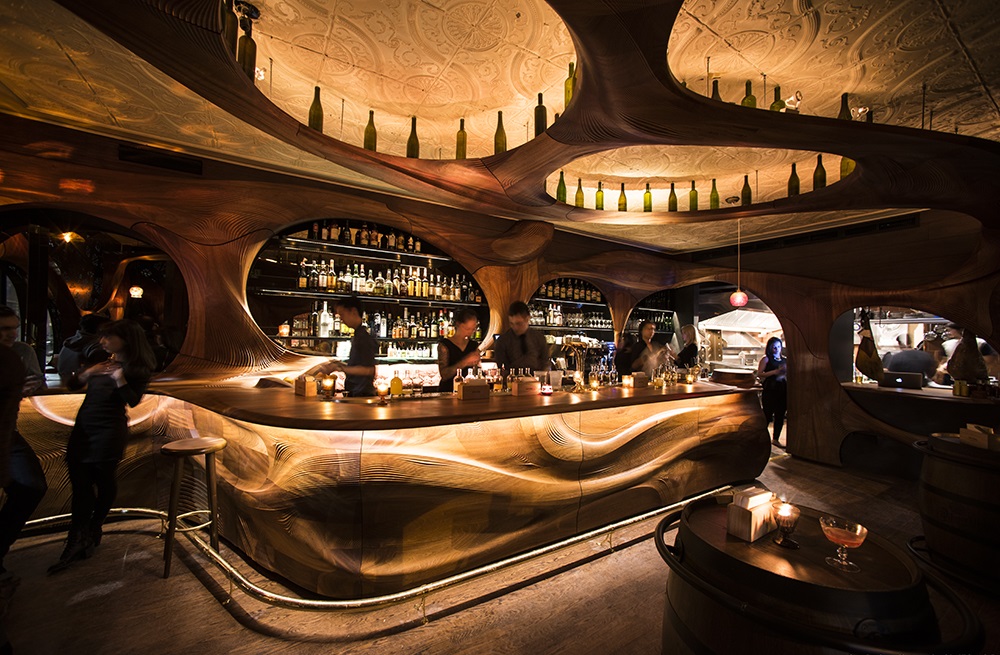 Bar Raval, Toronto: It's hard to pinpoint the most exceptional element of Toronto's beautiful Bar Raval—there's the Gaudi-inspired mahogany millwork, its menu of Basque pintxos and cans of delicate preserved fish, its pleasantly bustling standing-room-only jostle, its well-stocked bar and old-fashioned coupes of champagne. To drop by here late in the evening for a few melty, sugar-dusted polvorones (crumbly Spanish shortbread cookies) or some darkly-burnished Basque-style cheesecake and a sherry is to end an evening with sweet vibrancy—the energy here is electric. www.thisisbarraval.com.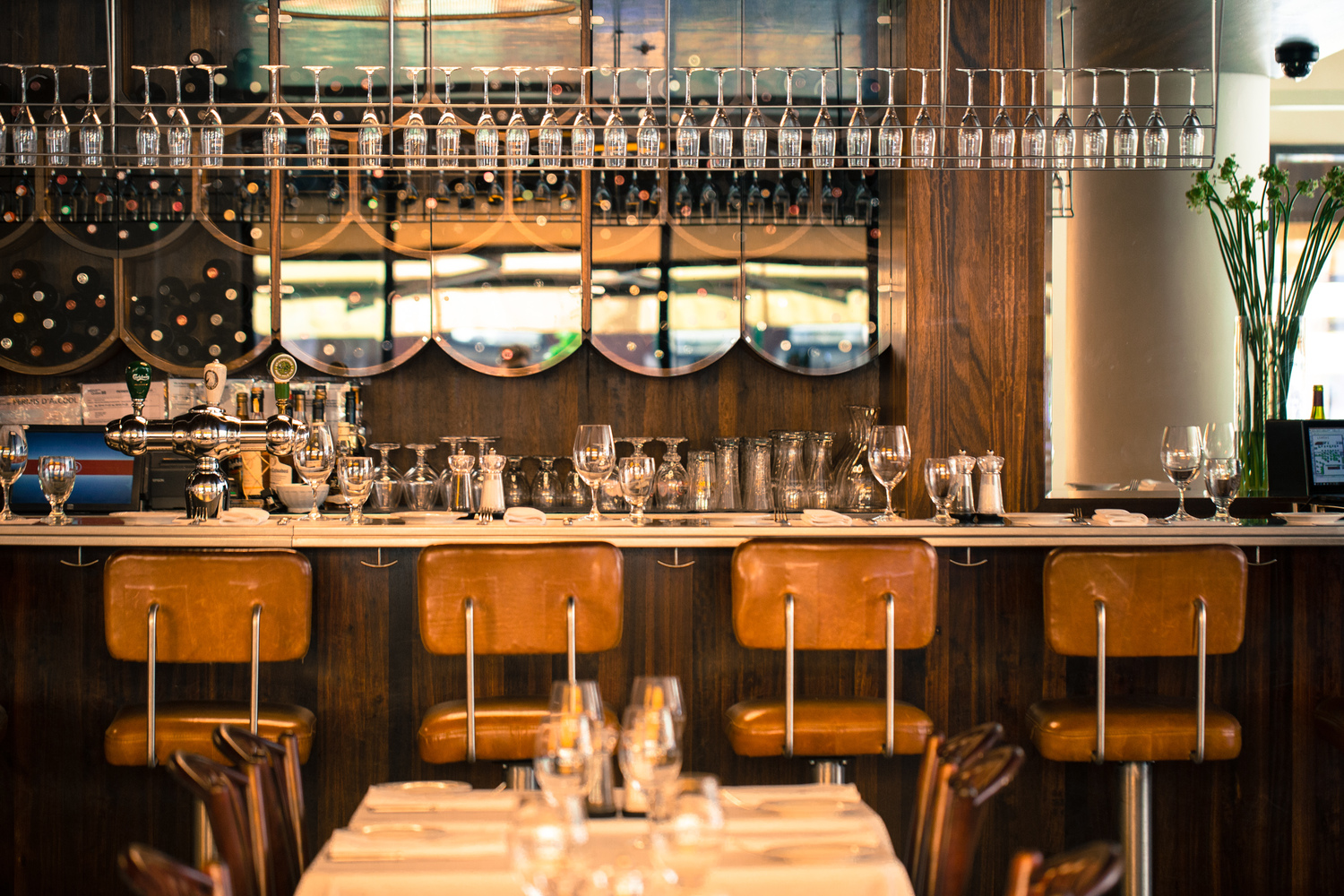 Leméac, Montreal: An institution on Montreal's charming Laurier Street for a reason, Leméac's service represents the paragon of the attentive professionalism a special night out requires. A romantic, old-world French atmosphere sets the mood, and the food is reliably impeccable (try the super tender braised short ribs), but dessert is where Leméac really outdoes itself. The French toast (pain perdu) with milk jam ice cream and maple caramel is cult famous, but the sweets menu (which is as long as your arm) stocks plenty of gems: coffee crème caramel, profiteroles, sticky toffee pudding, and Manjari chocolate tart with ginger ice cream. Open until midnight, sharing a few Leméac desserts is a wonderful way to cap off a romantic date. www.restaurantlemeac.com.
Originally published February 7, 2017.
_________
Never miss a story. Sign up for NUVO's weekly newsletter.