Vancouver's Secret Location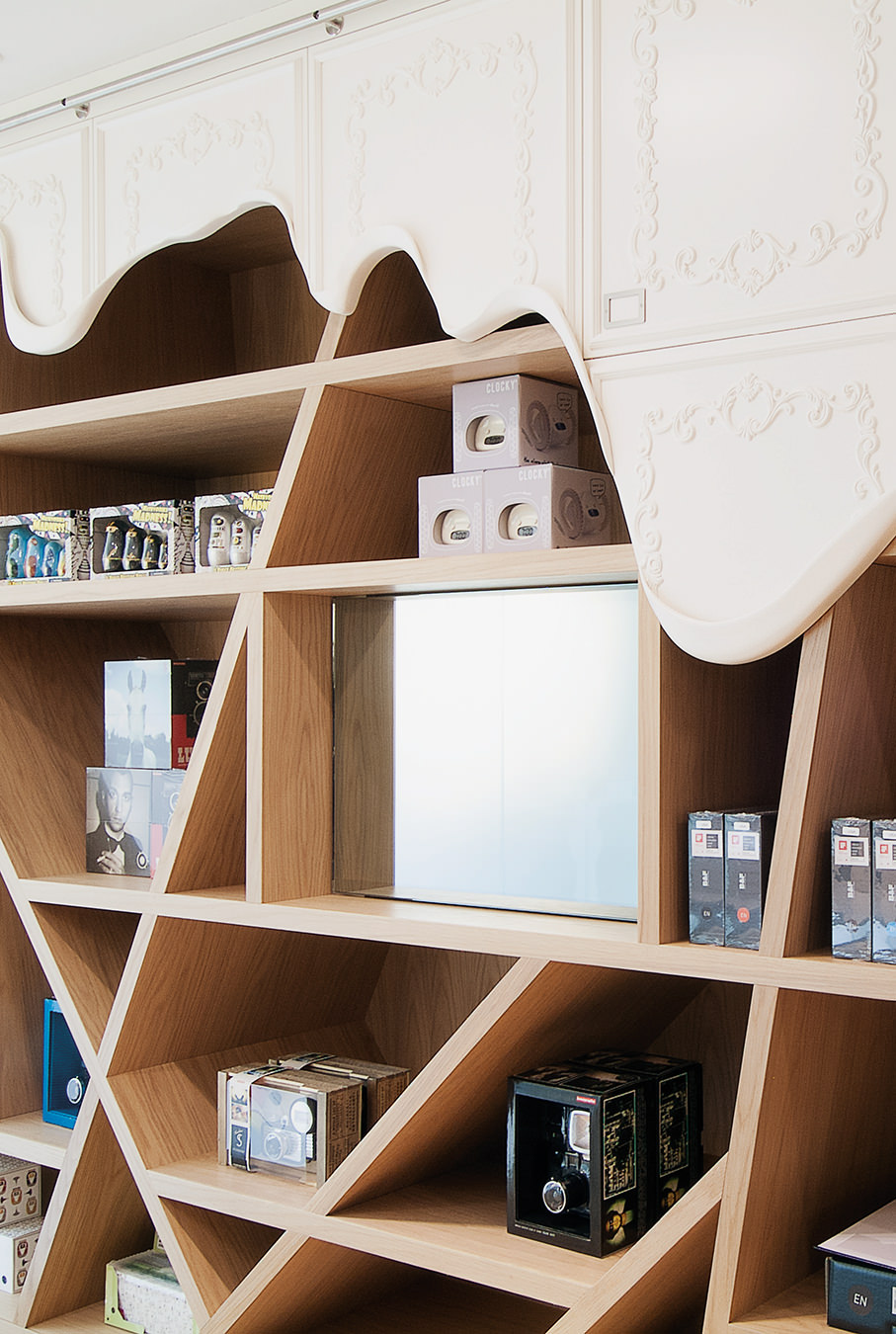 When Secret Location opened its doors in June 2012, it more than lived up to its mysterious moniker. Although it occupies one of the most highly desirable retail spaces in Vancouver's trendy Gastown neighbourhood, blacked-out windows and tight-lipped staff kept all but the most well-connected scenesters out of the loop. Even after its unveiling as a 10,000-square-foot side-by-side concept boutique and restaurant, the owner coquettishly refused to reveal herself.
Recently, however, 24-year-old Carey Melnichuk has come out of her meticulously curated closet as the driving force behind Secret Location. "I wanted people to focus more so on the experience within, than who I was," she says of her initial public reticence. "I want to take some of the consumerism out of fashion."
The white-on-white decor is a testament to Melnichuk's personal aesthetic, honed while obtaining her master's degree in fashion from Milan's Istituto Marangoni. The space is a fusion of modern lines and baroque ornamentation, populated with pieces carefully chosen by the soft-spoken proprietress—who spends about eight weeks per year travelling—and her buying staff. Design magazines share space with whimsical Italian housewares by Seletti, bags by Milanese maker Paula Cademartori, millinery by France's Maison Michel, and collections by Toronto-born, Paris-based designer Nicolas Andreas Taralis, and Ukrainian designer and fellow Istituto Marangoni alumna Maria Bekh.
In addition to the labels on the racks, Secret Location has brought in and feted noted fashion insiders. "I want Secret Location to be both a boutique and an art gallery," says Melnichuk. "It's all an education process—for me, and for Vancouver."