Toronto Is Opening Up; Here Are Some Must-Visit Restaurants
After over a year of being cooped up for what feels like a lifetime, Torontonians are finally able to hit their favourite patios in the city. We have done the guesswork for you and curated a list of must-visit patios to check out this summer.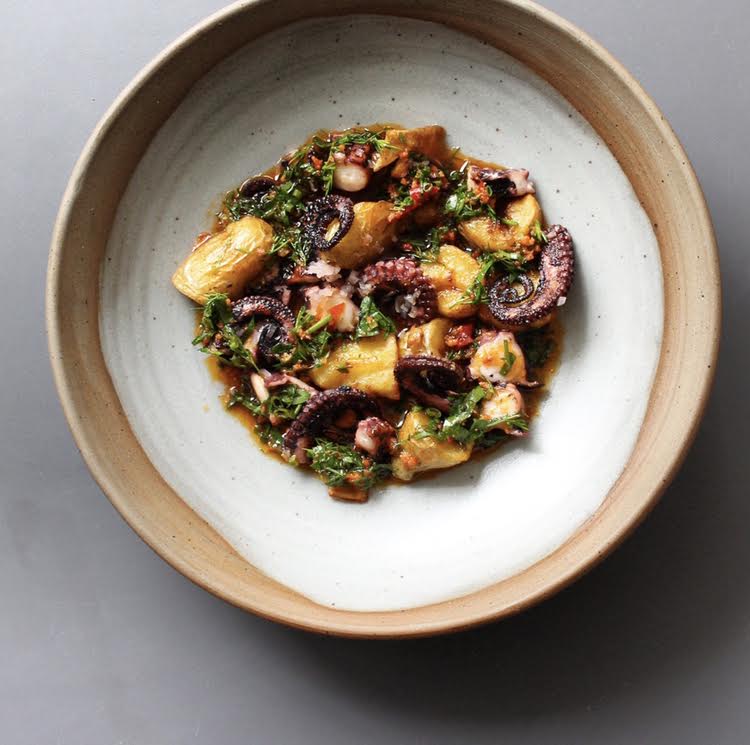 In the heart of Queen Street East, there is a small-plates wine bar called ēst—pronounced "east." Sean Macdonald, owner and executive chef, and his partner Reece MacIsaac aim to inspire and surprise guests through their sophisticated seasonal offerings. Paying tribute to Canada's cultural mosaic, ēst incorporates a variety of tastes from five-week-aged smoked duck to fermented jungle curry sausage. The restaurant hosts an intimate street side patio setting to enjoy its dishes.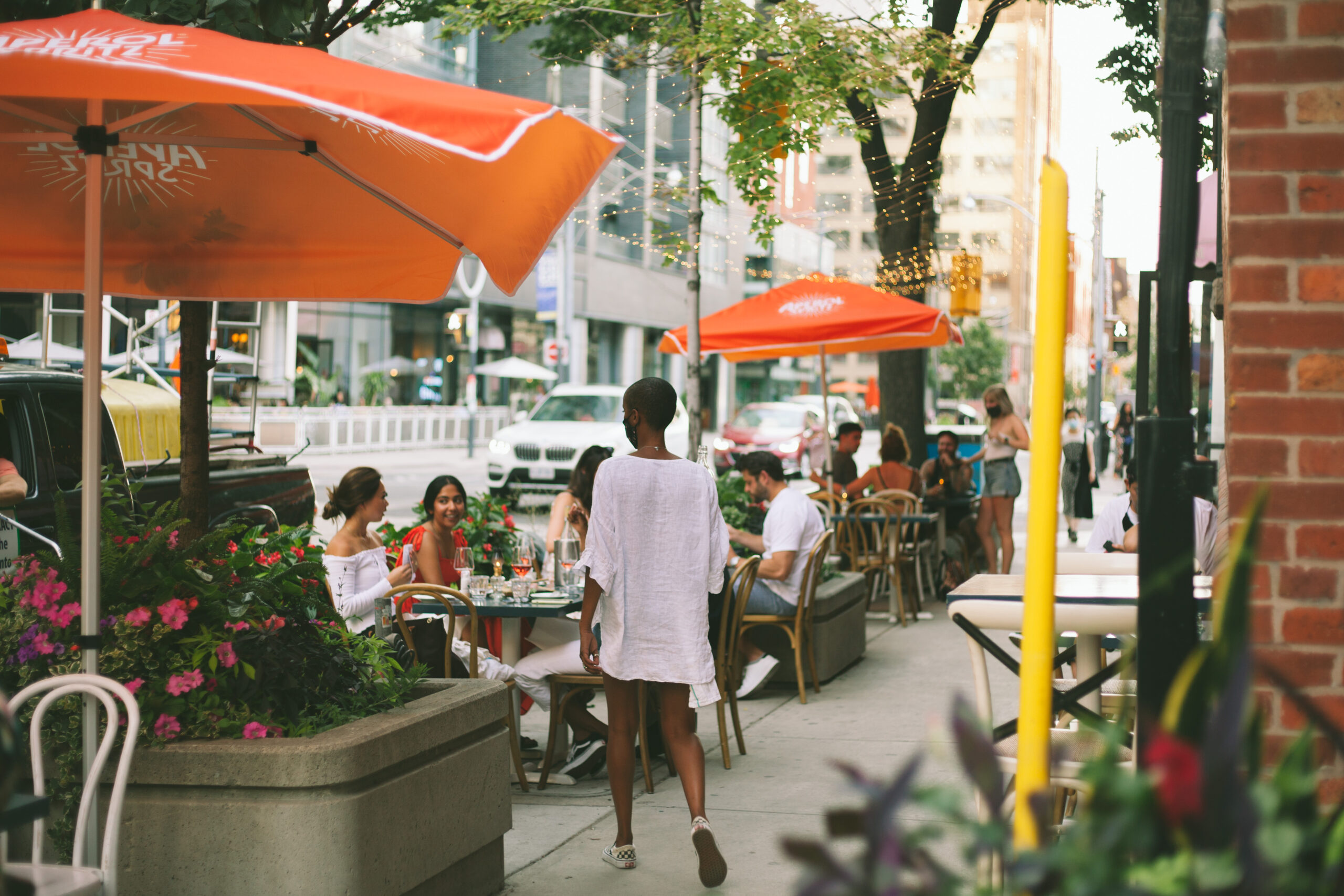 Home to an assortment of cocktails, wine, beer, and tapas, Melrose is most famously known for its charcuterie boards and Sunday buck-a-shuck oysters. It also has vegan options (including a vegan charcuterie board) for those with dietary restrictions. A speakeasy atmosphere with dark woods, exposed brick, and dim lighting creates a mysterious feel that lingers throughout the space. In addition to the fascinating interior space, Melrose provides a street side patio for quaint outdoor dining.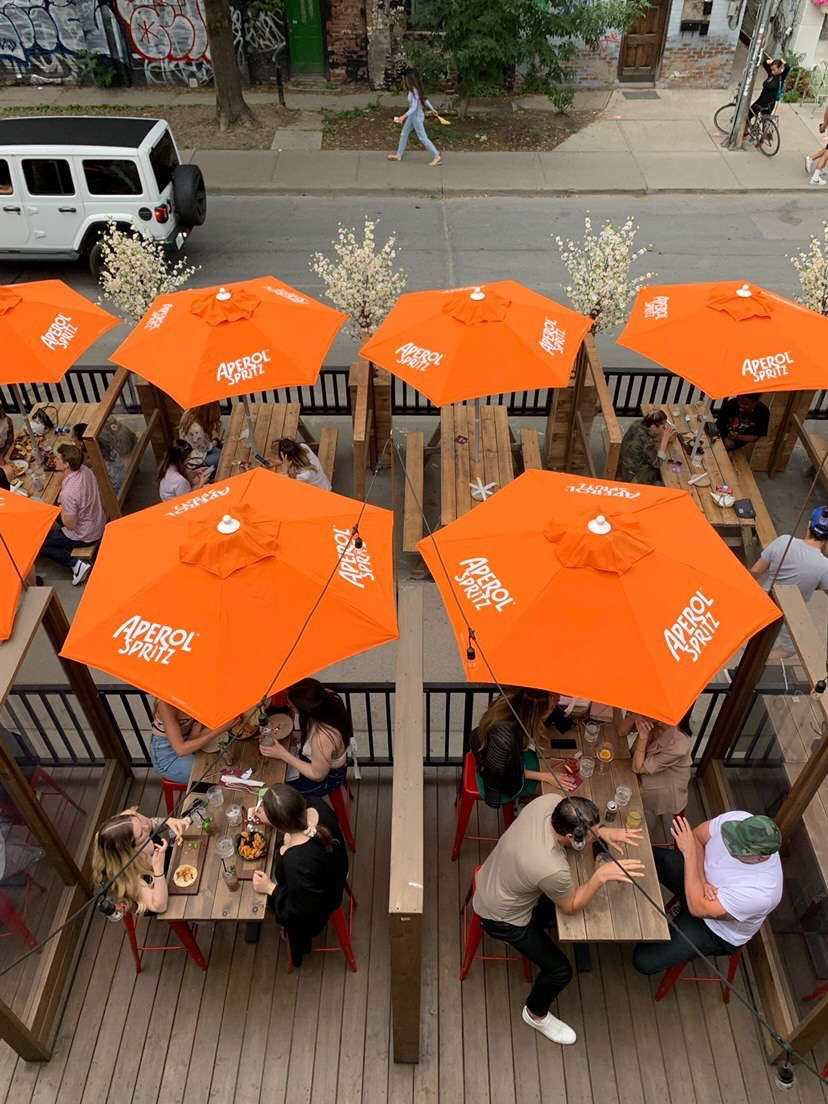 For someone who loves to be a part of the social bar-scene in Toronto, this is the place to be. Ruby Soho is hard to miss as it occupies prime real estate on the corner of King and Portland. Curated interiors of dark wood and rich leathers give this bar a sense of sophistication. The large patio space provides guests with shaded tables during the day and twinkle lighting at night. If you are looking for great food, refreshing cocktails, and immaculate vibes, don't skip this popular spot.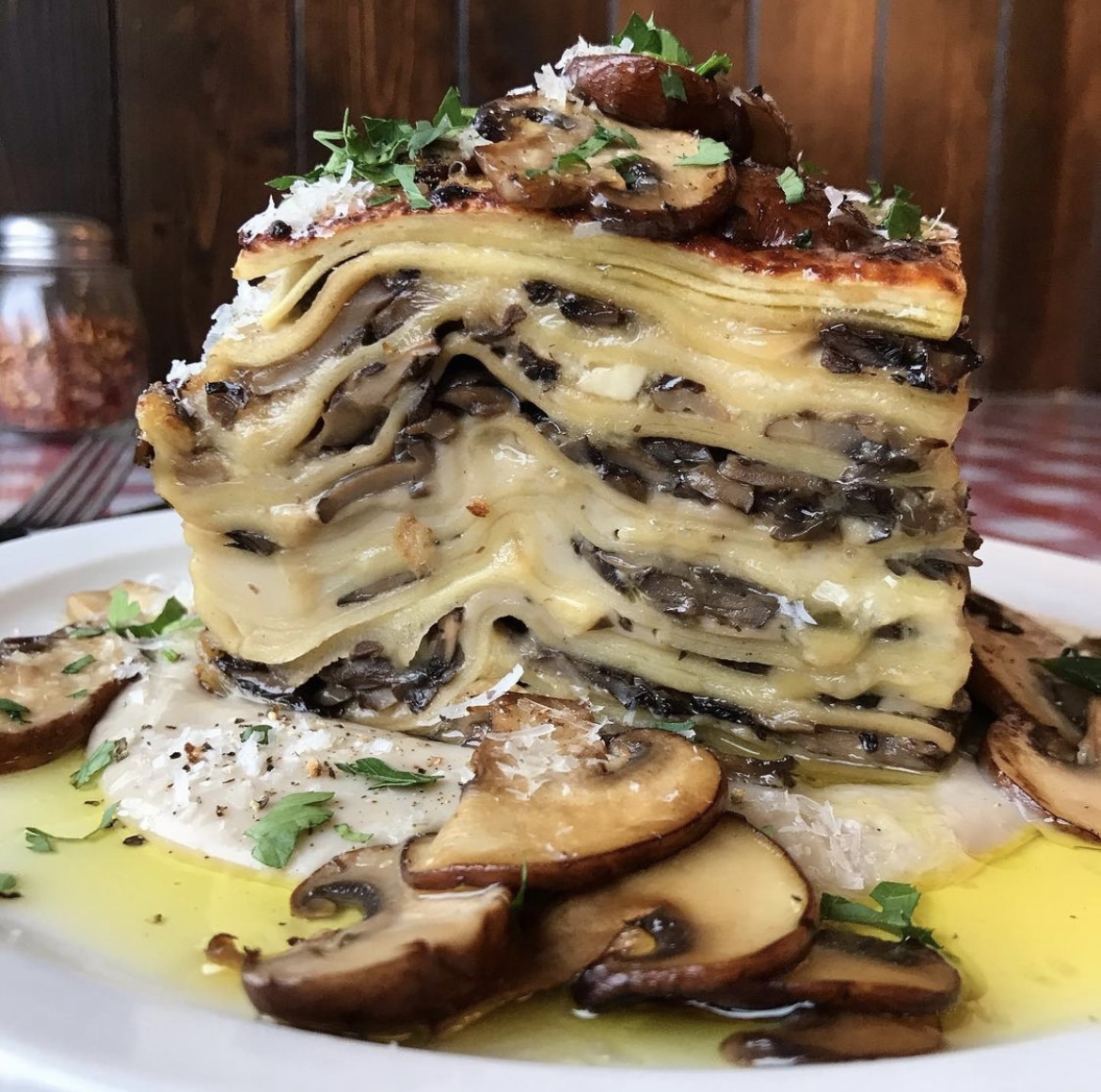 For fans of classic Italian American cuisine and large portions, Sugo is a must-add to any itinerary. This family-owned and -operated business has heart and makes guests feel at home. Sugo offers a small patio with such signature touches such as red-and-white-checkered tablecloths. The staff provide a charismatic and welcoming atmosphere alongside the to-die-for dishes.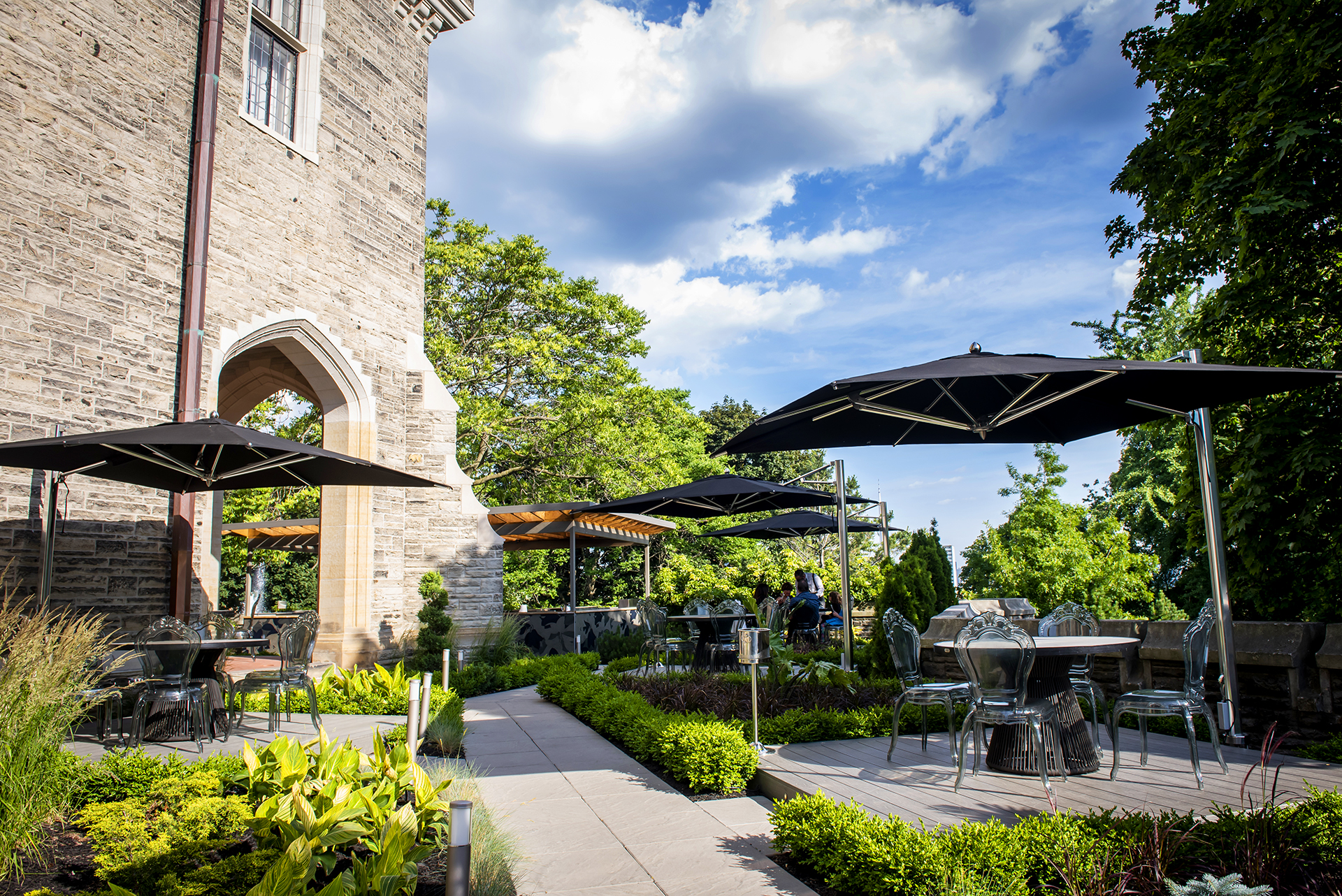 As if picked out of a storybook, BlueBlood Steakhouse resides in Toronto's Majestic Castle. The fairytale setting provides guests with an enchanting ambiance and transient fine dining experience. A second restaurant at the castle, the Gardens at Casa Loma, offers al fresco dining amidst lush flowers and ivy.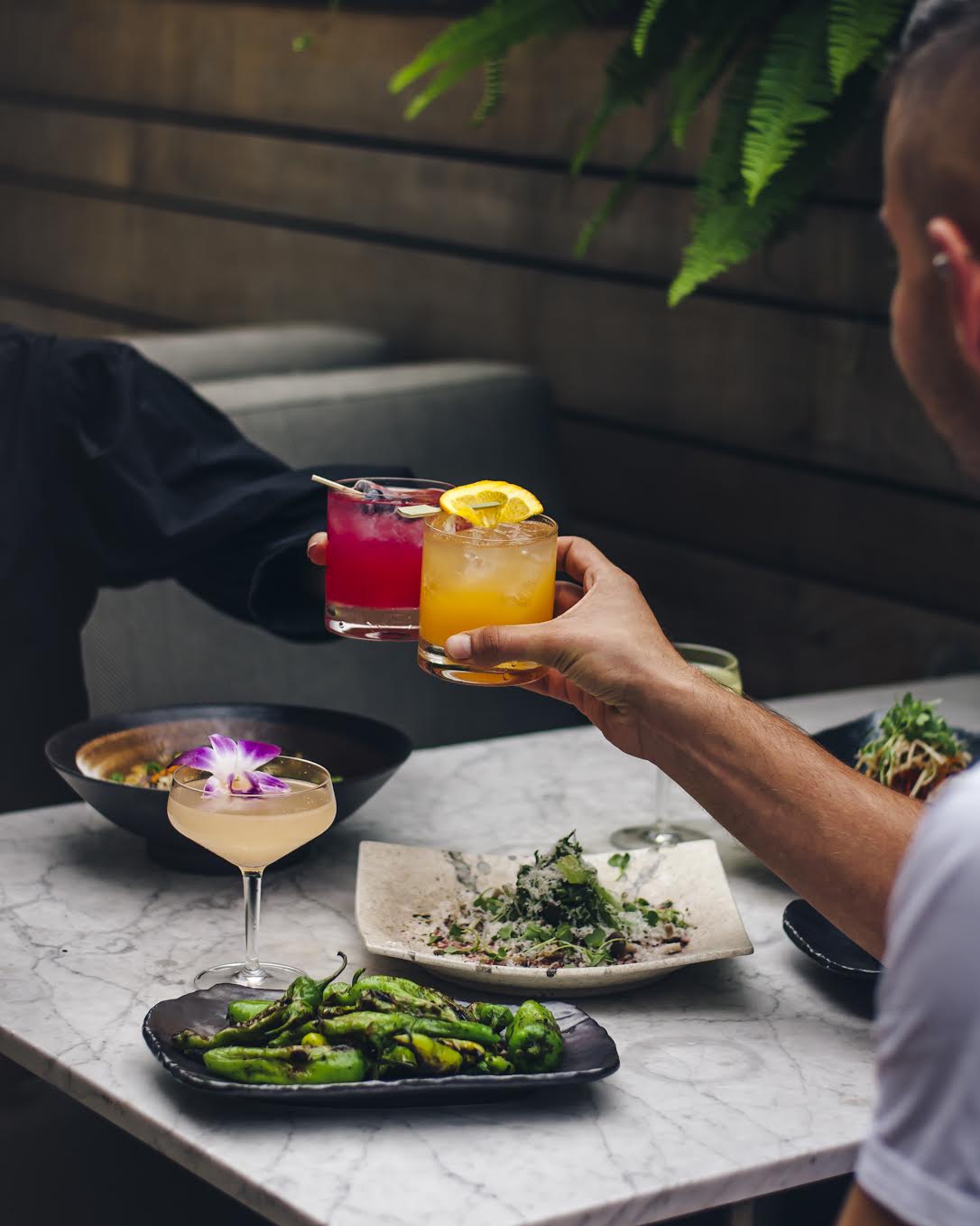 Kasa Moto's Japanese-inspired menu is has an assortment of plant-based and traditional options. With curated interior and exteriors, this refined space is a must for any design aficionado. The restaurant-lounge hybrid stretches over two storeys, with an expansive rooftop patio. Kasa Moto goes from day to night with a seamless transition from casual to cocktail.

This list would not be complete without the much-loved Gusto 101. With both ground-level and rooftop patios, at night the restaurant provides an intimate setting throughout, with dim lights and suave music. It is impossible to make a bad choice from its menu, though fan favourites include the Cavolo Nero salad and, of course, the tiramisu. Always save room for dessert.
For more patios in Toronto, click here.