Men's Grooming and Skin-Care Guide for Father's Day
Some dads love getting material presents, but for others, the gift of information can be just as appealing. A wise person once said, give a man fish and he eats for the day, but teach him how to groom and he… Maybe I am getting it wrong, but in the spirit of the paternal holiday, I took some time to try out various skin-care products and grooming routines.
Hair Care
Hair care for men varies a lot. But the baseline assessment for your routine will be deciding how much washing you need. If you're like me and starting to lose a bit up top, it's good to not shampoo your hair every day. The most common recommended frequency is once every three days for a serious wash. Men with dry scalps often turn to intense products to try and alleviate the uncomfortable itching this can cause and, as a result, harm the overall health of the hair and scalp.
To try and deal with my itchy scalp while nursing my thinning hair, I tried Nioxin's Scalp Relief system. The combination of aloe vera, glycerin, Soothex, and niacinamide in this three-step system did provide relief from the itching. While my hairline hasn't improved that much, it certainly has deteriorated more slowly after using this for four months.
At the end of the day, a healthy diet, lots of water, and reducing stress are the most effective ways to combat hair loss. For more professional takes, I spoke with a doctor at Upguys, an over-the-phone clinic for guys dealing with hair loss.
For a good everyday shampoo, Mast (it's Canadian) has a great Peppermint Texturizing option, and its Black Pepper Styling Paste is a great way to get the effect you are looking for.
And for those beautiful bald dads out there, Mantl by Karamo Brown is just for you.
Body Washes   
While you don't need to shampoo every day, washing daily, especially if you're active, is something you do want. So having great products in the shower is essential.
Counterman has a charcoal body bar with coconut oil and Beautycounter's signature Sequoia Stem Cell Complex, along with citrus, peppermint, rosemary, and cedarwood oils. While it's certainly a myth metaphorically, on average, men's skin is physically thicker. That means more oil and bigger pores as well, so any product that exfoliates is a good bet.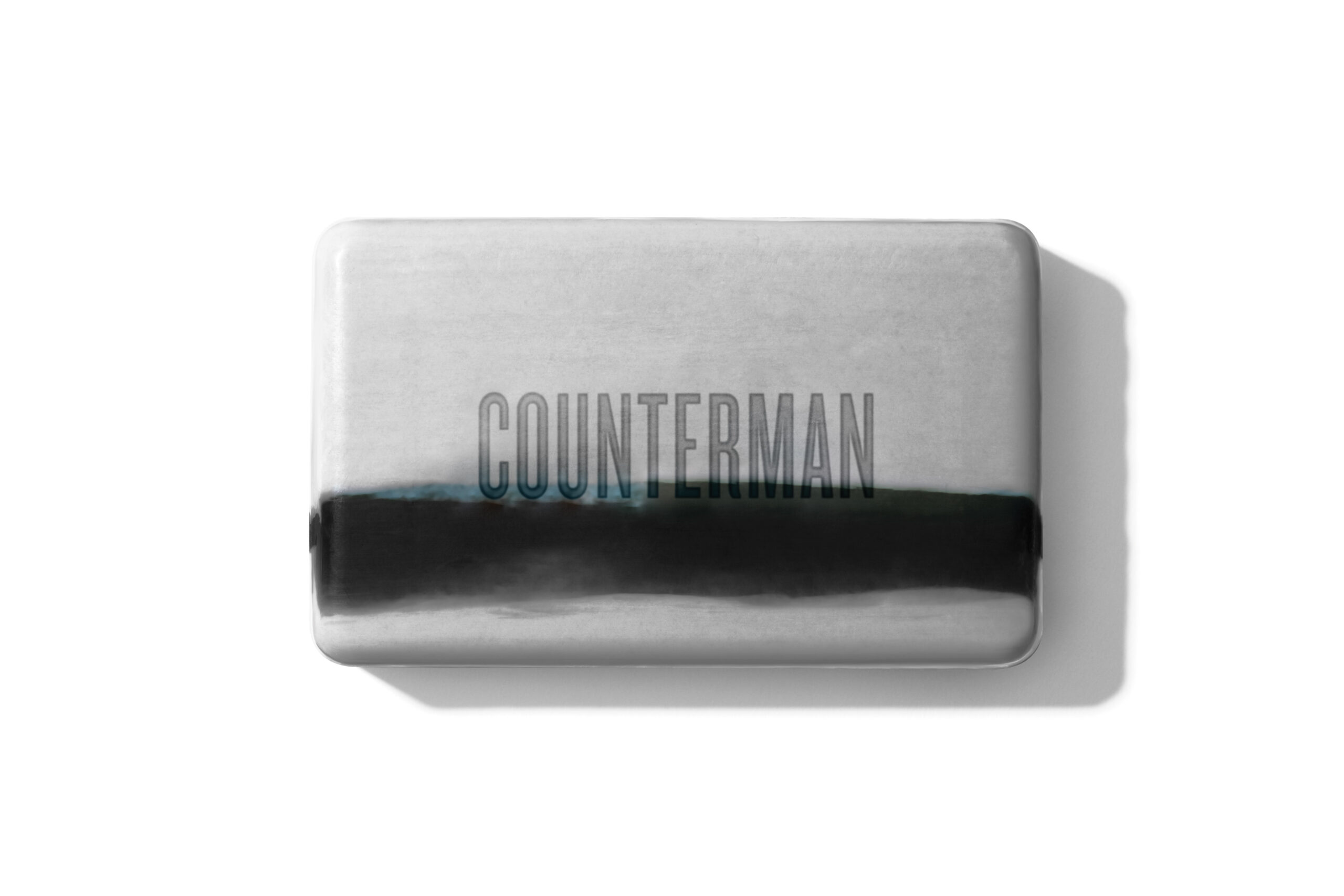 Managing body hair plays a big role in this process as well. While I'm not saying everyone should go out and get a Brazilian wax, it's good to at least shampoo body hair where it is the thickest and consider trying different ways of trimming so you can better exfoliate your skin.
Make sure to moisturize after the shower. I tend to keep it simple with Aveeno's fragrance-free body lotion.
Beards and Skin Care
One habit I've kept up is washing both my face and beard twice a day. Keeping hydrated and trying not to touch your face, something I've always had trouble with, also contribute to healthy facial skin.
Product-wise, I was impressed by Bulldog Skincare's line of products. Not only does it have different product lines for various levels of skin sensitivity, its sustainable containers can mitigate the stress (which is making you break out!) from all the damn packaging.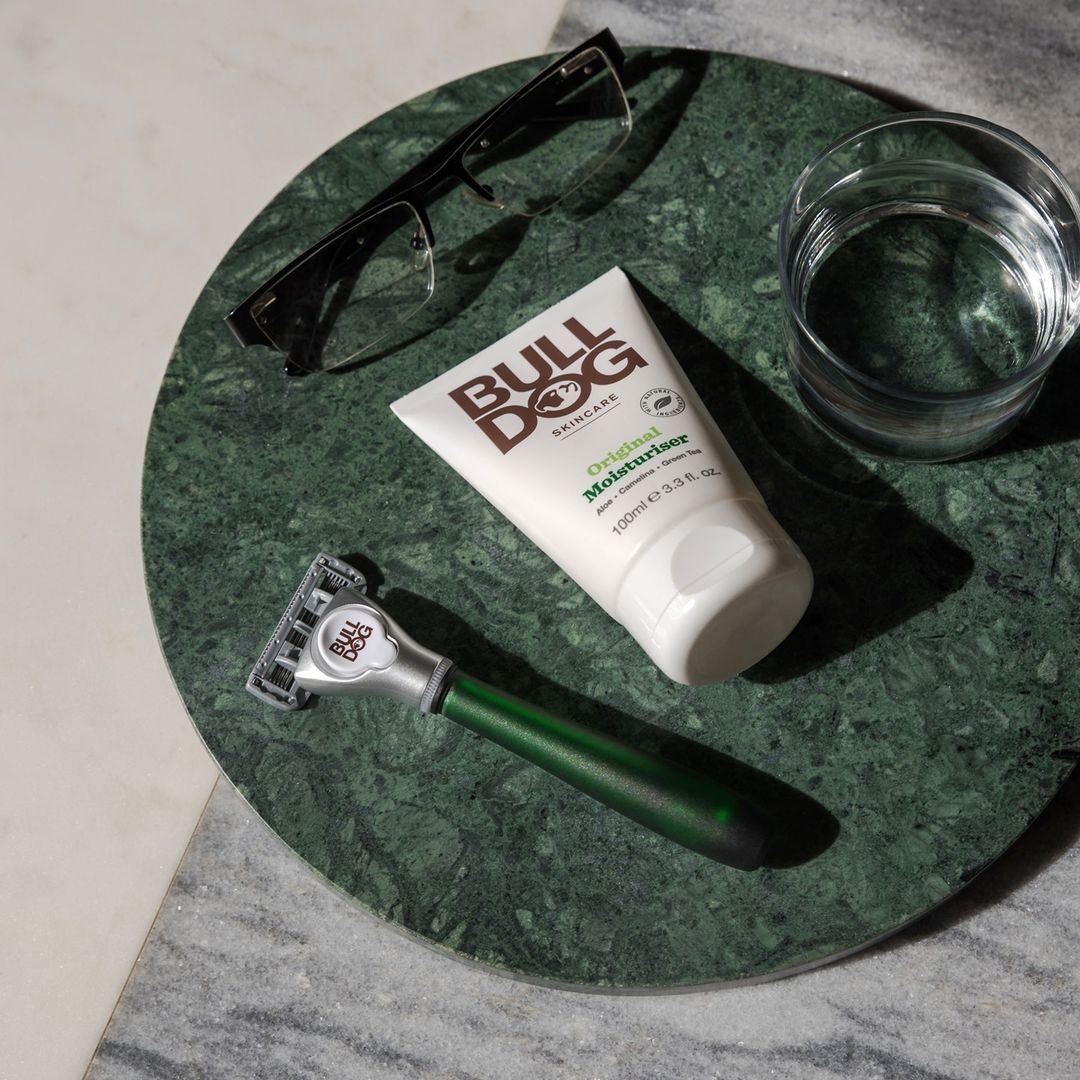 Bulldog's face creams and beard shampoos are definitely standouts, and the beard balm was just what my face was missing. I started shampooing my beard every time I wash my face and my facial skin has improved. For constant shavers, Bulldog also has a great gel. After I wash my face, and apply the moisturizer and beard balm, I put on a bit of Mast beard oil for a bit of shine.
Reyal Performance, a new brand out of Vancouver, has a great three-part skin-care system as well. Built for active men, the serum and moisturizer combo especially clarifies the skin, and the moisturizer also contains SPF. For additional sun protection, I have been using MONAT's mineral Sun Veil (MONAT has a great overall men's line). It works great, smells good, and keeps pores healthy.
For problem areas and acne, I have been experimenting with CBD products—the results have been surprisingly good. I recommend Miss Envy's Buddha Buddah for irritated skin. LAMM's after-sun moisturizer, which is infused with CBD, is also a great buy.
Skin care for men can be tough. The market isn't huge, and it's generally not very talked about, but comparing successes and failures with others can be one of the best ways to figure out what works for you.