Barrett-Jackson's Las Vegas Auction: A Closer Look at the Stars' Cars
Cars are one of the ultimate collectibles, and nothing makes them more prized than having been owned by a celebrity or used in a movie. This year's Barrett-Jackson Las Vegas auction is rife with memorabilia for car collectors, film buffs, music fans, and more.
Here are some highlights from the 2021 auction.
Here's a ride from Mr. Las Vegas himself, Wayne Newton. The 1981 Mercedes-Benz 380SL was customized by Niko-Michael Coachworks. You'll immediately notice the relocation of the spare tire, which is now on the rear decklid, similar to old 1950s and '60s Chryslers. This is because the vehicle has a reworked manual roof mechanism that allows the ragtop to be stored completely out of view. Another clear customization is the modified headlight location. The body is embellished with gold-plated trim, and the vehicle rides on eye-catching 16-inch BBS cross-lace wheels. Interestingly, there have been no modifications to the interior, and with under 2,000 miles on the odometer, it still looks fresh. The vehicle was showcased at Newton's museum at his Casa de Shenandoah home since he bought it in the 1990s, but car fans can finally get their opportunity to own this piece of history. Since this is a no-reserve auction, someone may even get this vehicle for a surprising price.
With the ninth entry of the Fast & Furious franchise set to hit cinemas this month, why not get a piece of the series history with the actual 1994 Toyota Supra driven by Paul Walker in the first two movies? Arriving with documentation of its previous life, this vehicle was built for the first film by Eddie Paul at the Shark Shop in El Segundo, California. It was then brought back to the shop to fill another role in 2 Fast 2 Furious, where it was driven by the character Slap Jack in a street race. After this, the car was returned to its iconic form from the first movie, featuring Lamborghini Diablo Candy Orange pearl paint with the famed Troy Lee–designed "Nuclear Gladiator" artwork along the side. With the full kit of front and rear spoilers, side skirts, and 19-inch wheels, it looks more than ready to hit the big screen again, or star in a personal collection.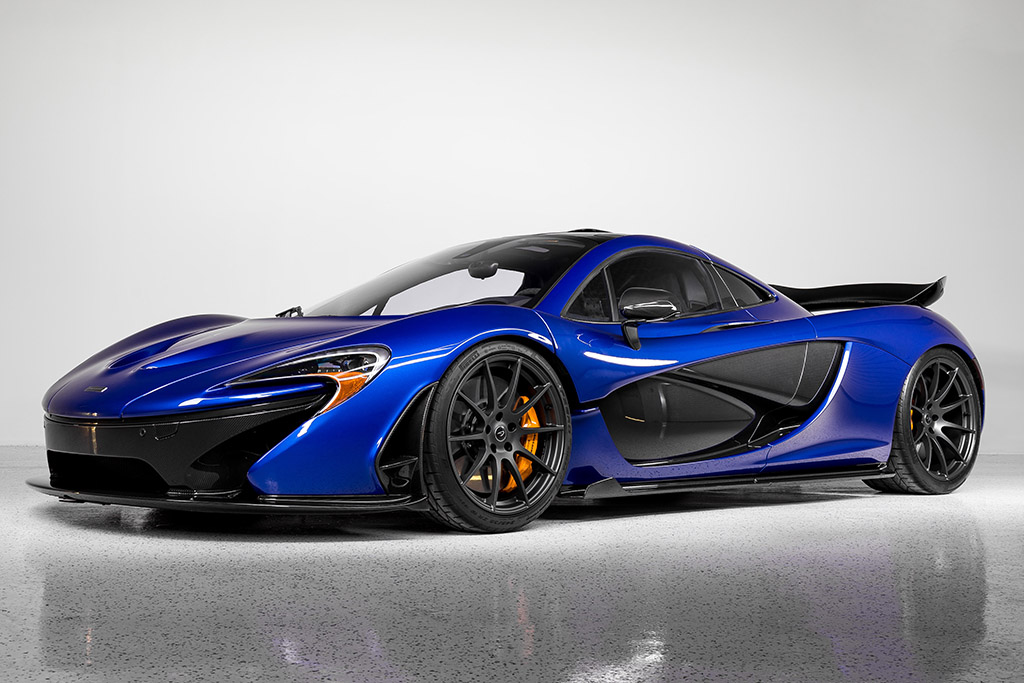 While not as iconic as his modified Lamborghini Huracán known as the "Purracan" or his controversial Ferrari 458 dubbed the "Purarri," Deadmau5's McLaren P1 is still an impressive machine. This example is just one of 375 ever produced, with over 900 horsepower on tap thanks to the combination of a twin-turbo V8 and an electric motor. Fans might be missing the custom matte black wrap and orange accents that used to be found on this hypercar, but it looks gorgeous in its current dark-blue paint finish. The car also features the stealth exhaust tip, carbon fibre rear bumper, rear wing, and snorkel. Inside, the vehicle sports a classy black-and-white motif with black Alcantara and white leather.

This is a real history piece, as it was vehicle commissioned by Henry Ford II for his stays in France. What was he doing in France, you might ask? Watching his Ford GTs take down Ferrari in one of the most gruelling races of all time, the 24 Hours of Le Mans. And when your cars are upstaging Ferrari's best, you get to drive a flashy drop-top Mustang around the French countryside. This vehicle is pretty special, with features not offered on Mustangs at the time, such as the sporty bucket seats, and other interior details like the door panels. It also oozes style, with the Raven Black paint finished with a special high-gloss sheen. There's also a white leather top over a tan leather interior. Under the hood, a V8 engine makes 271 horsepower and is mated to a four-speed manual transmission. The HFII logo on the steering wheel cements its legacy to Mustang fans all over the world.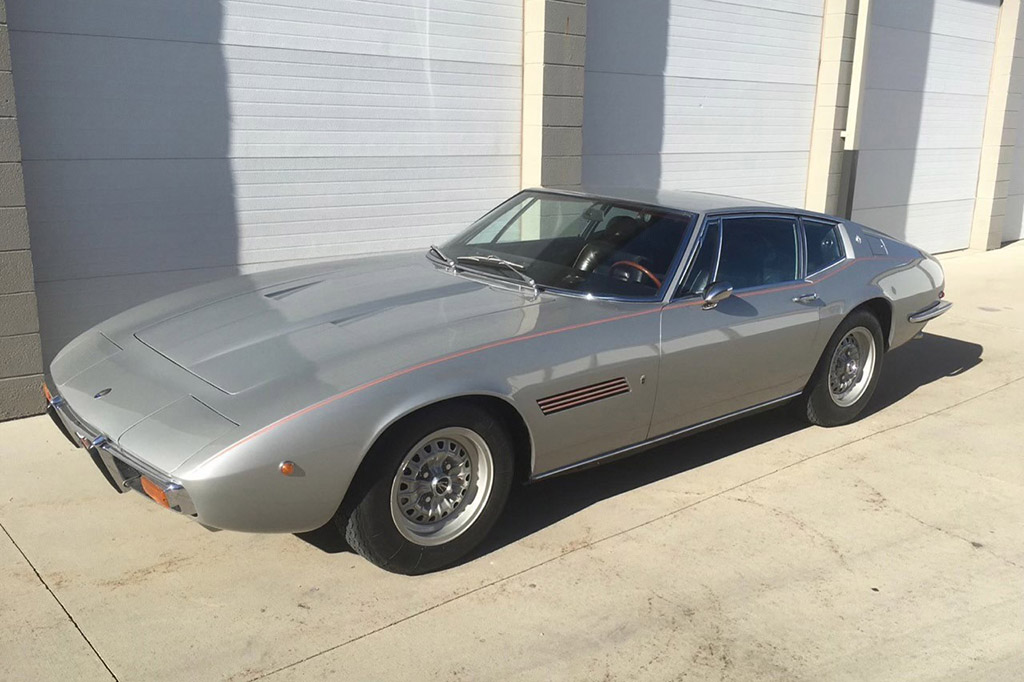 One final car to take a closer look at is this 1970 Maserati Ghibli that belonged to Old Blue Eyes himself, Frank Sinatra. Completely restored, the Italian coupe features a 4.7-litre V8 engine paired to a five-speed transmission and has just 21,000 miles on the odometer. The story of this car starts with Wes Farrel, Sinatra's son-in-law, who bought it new back in the 1970s. Sinatra then purchased the vehicle from him but later sold it to actor George Hamilton. Hamilton later sold the Maserati to Dave Thomas, the notable car collector and founder of Wendy's. That's a lot of history for one Italian sports car, and it can be yours since it's offered without a reserve at this year's Barrett-Jackson Las Vegas Auction.