Various locations and available online.
These outerwear selects are so stylish, you may even find yourself reaching for them on sunny days.
WINTER WHITES: Down feathers could be considered the optimal thermal insulator; the feathers store the body's natural heat, creating an all-around warming effect.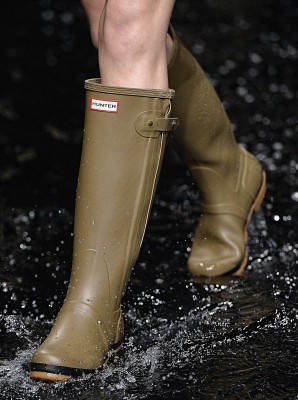 A dark forest, a water-laden catwalk, and a disappearing magic act: these were elements present at the Hunter Original autumn/winter 2014 show during London Fashion Week. The first-ever runway collection for Hunter boasts not only their claim-to-fame boots, but also new handbags and outerwear as well.