Alpine Meadows Is a Stunning Whistler Residence
Frits de Vries Ltd., a Vancouver-based architectural firm, has built a majestic and geographically-minded marvel in the hills outside of Whistler.
The 3500 square-feet home was completed this January and offers stunning views of the coastal mountains. Built using GIS technology, the structure is optimized to get as much lighting as possible, something that can be difficult when dealing with the stone-cast shadows of mountain peaks.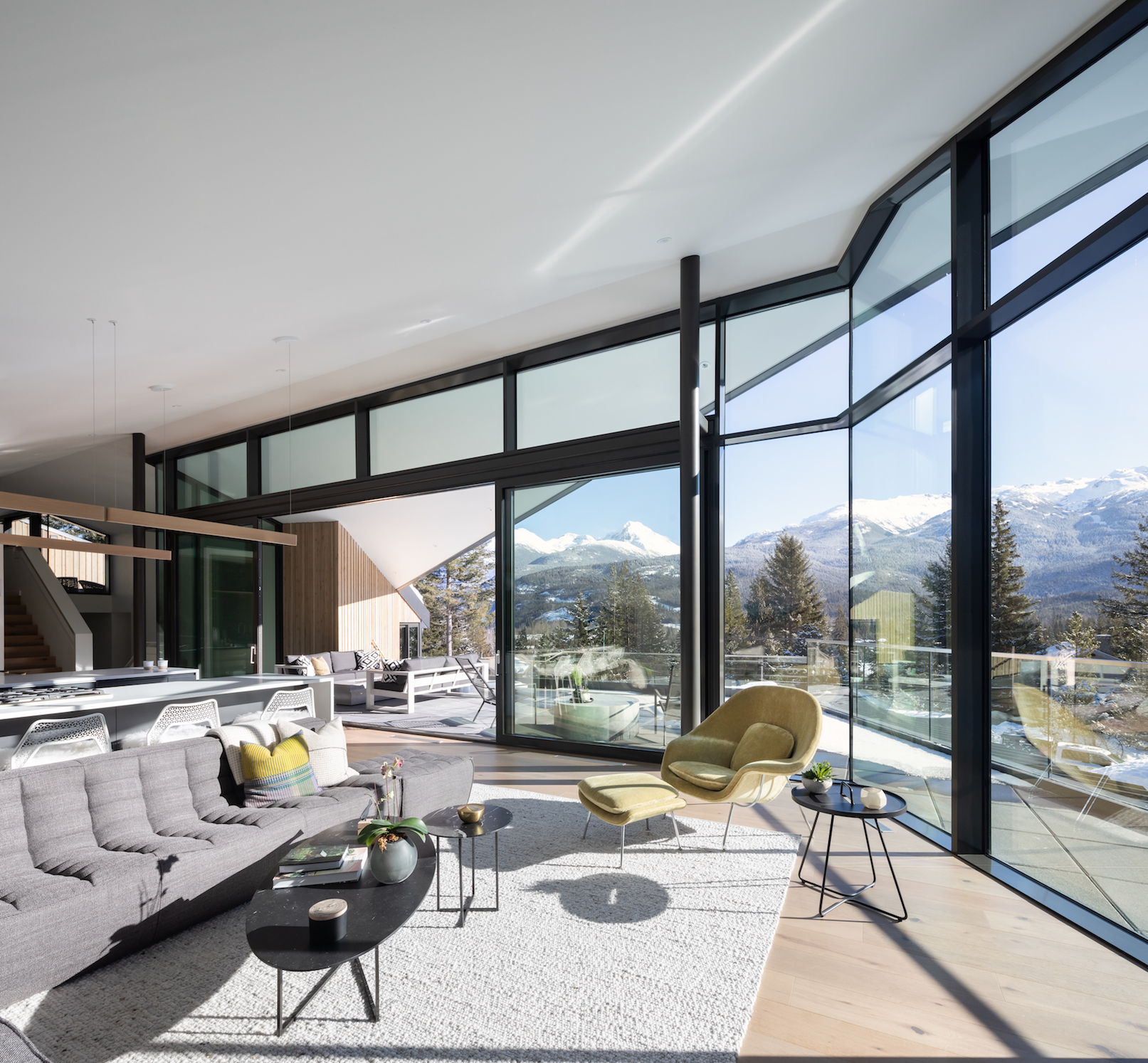 Remarkably, the foundation of the house is as much a part of the design as the rest, with a sheltered walkway that displays the natural bedrock. A three-storey atrium allows continuity through the structure, which rises out of the ground like the mountains that surround it. Soft materials throughout give the space a modern feel, with an open concept kitchen and with a sizable deck that allows for unparalleled views of the mountains.
White walls and wide windows unfold within, accented by wooden shelf spaces that soften the sheerness of it and allow for plants and decor to give the home a personalized touch. The interior is bigger than it looks from the outside, because of a shell that protrudes past the glass exteriors.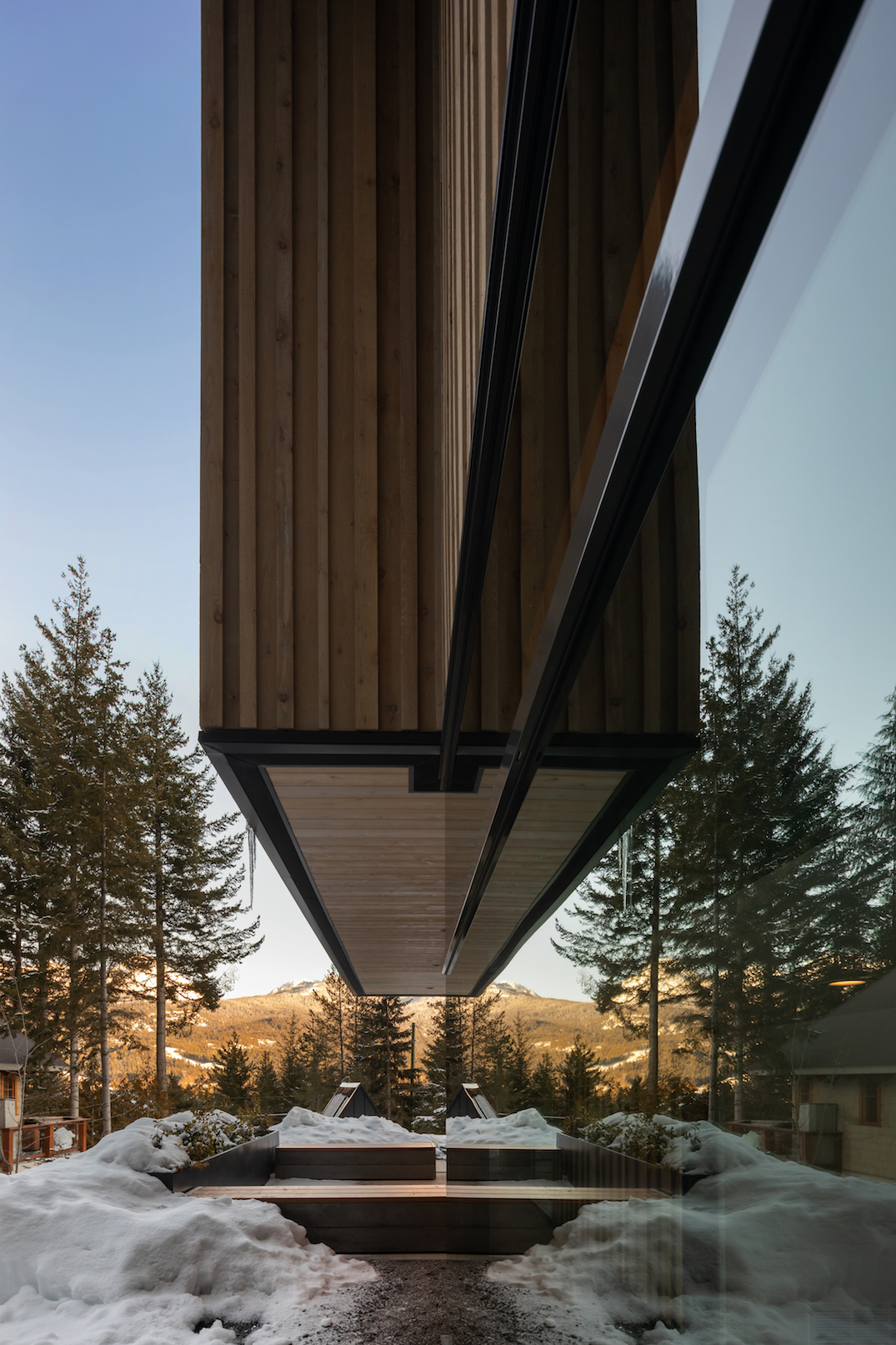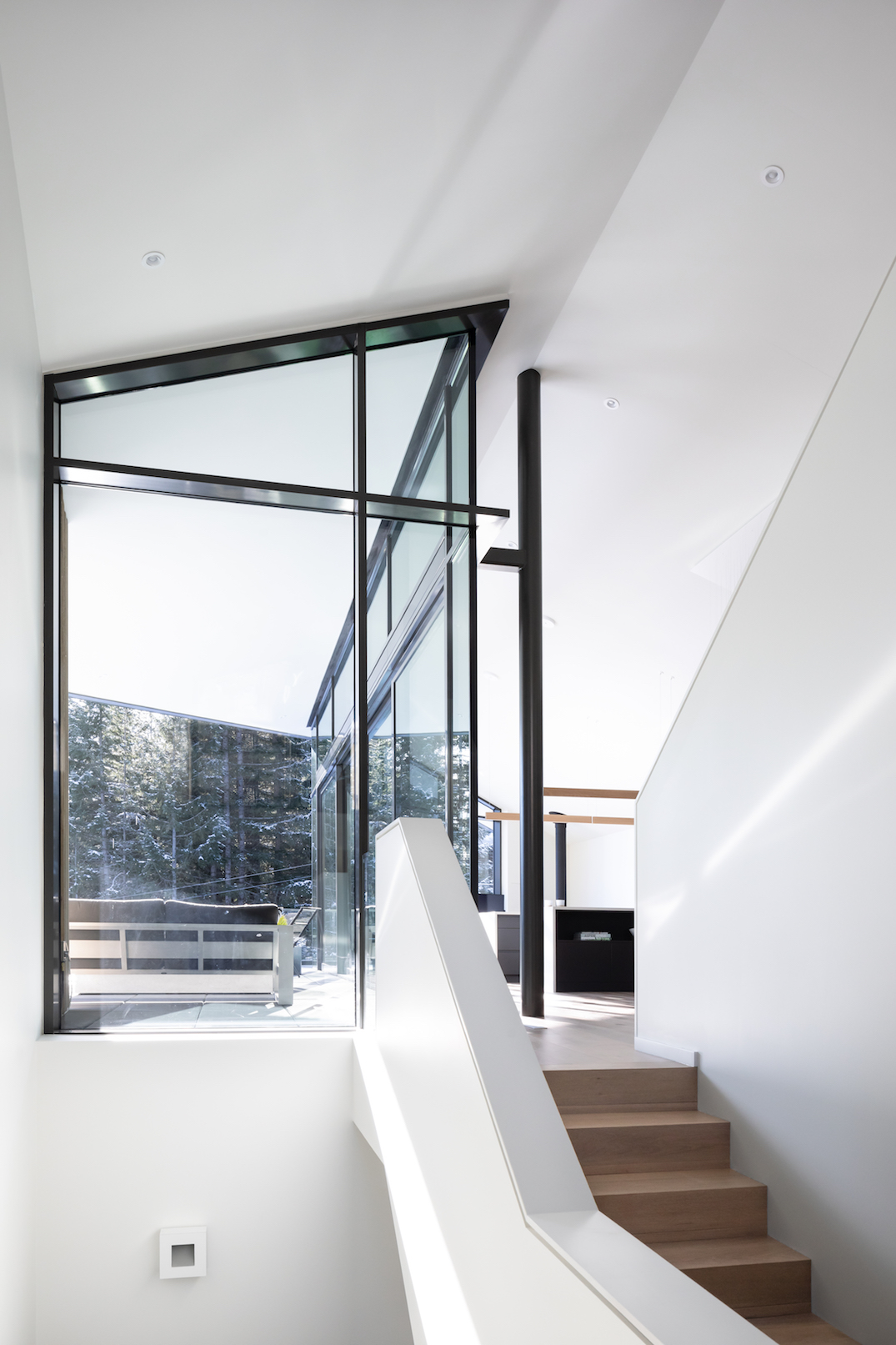 The upper flow features a loft within the vaulted ceiling with an additional deck. It serves as a wonderful communal space after days out in nature.
Overall, the house serves as a refresher from the cookie-cutter and cabin-inspired designs typical of resort towns.
Photography by Ema Peter.
Contractor: Cayoosh Construction 
_________
Never miss a story. Sign up for NUVO's weekly newsletter, here.