The Stories Behind Traditional Holiday Treats
Martyrdom, secret romance, minced mutton, and the bonfires of winter solstice—some of the world's most beloved Christmas desserts have unexpected origins, indeed. Yet understanding the history of bûche de Noel, panettone, saffron buns, and Christmas pudding will enrich one's experience while indulging in them this holiday season—and encourages interesting discussion at the family dinner table, too.
Panettone
Several origin stories surround Italy's panettone, but our favourite one is also the most romantic. Legend has it that Milanese nobleman Ugheto Atellani became smitten with a baker's daughter named Adalgisa. In order to spend more time with Adalgisa, Ugheto disguised himself and began to work at the bakery. To help business, Ugheto used his wealth to buy flour, eggs, and candied fruit, baking what became known as panettone. Upon the success of Ugheto's creation, he revealed his true identity and asked for Adalgisa's hand in marriage, to which she happily accepted—it is even rumoured that Leonardo da Vinci attended the wedding. Modern panettone retains a romantic element: it is sweet, light, and prettily embellished with dried currants, raisins, and citron or lemon zest. Nothing pairs better with a cappuccino on a chilly December morning.
Saffron Buns
Scandinavian lussekatter, or saffron buns, are baked in a curvy s shape, intended, it's said, to resemble curled-up cats. Each golden bun is dotted at both ends with a raisin or currant (meant to represent eyes), and comes out of the oven with a shiny egg white–glaze and a sprinkle of pearl sugar. On December 13th, Scandinavia celebrates Saint Lucia Day, marking the Christian martyrdom of Saint Lucia, who distributed her dowry to the poor, only to have her eyes gouged out by her furious betrothed. In her honour, girls traditionally don angelic dresses and crowns in Lucia's likeness, and bring their parents saffron buns in bed.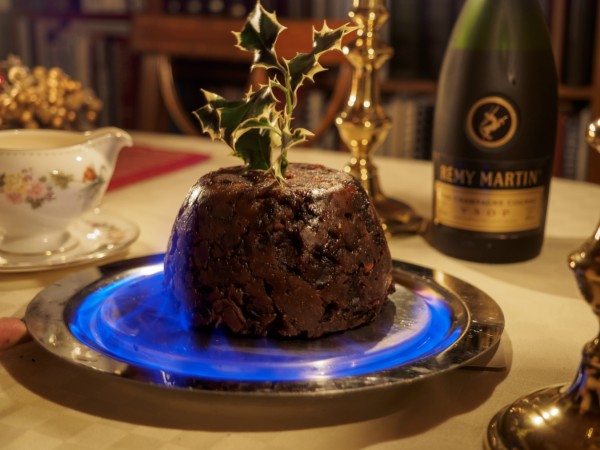 Christmas Pudding
Forget mass-produced, chocolate-flavoured plastic cups of pudding; England's Christmas classic is the real deal. From figgy to plum, the puddings date back to the Middle Ages—granted, back then, they weren't exactly a dessert, but rather cooked with minced mutton, beef, or poultry, and mixed with fruits and spices. As sugar became more available, the pudding we know today took form. Often dismissed as heavy and dry, the modern-day Christmas pudding has been adjusted for contemporary tastes. Harrods's Decadent Christmas Pudding, for example, is aged nine months and made with pecans, brandy-soaked cherries, and cognac, and is decidedly delicious after being flambéed and dolloped with cream.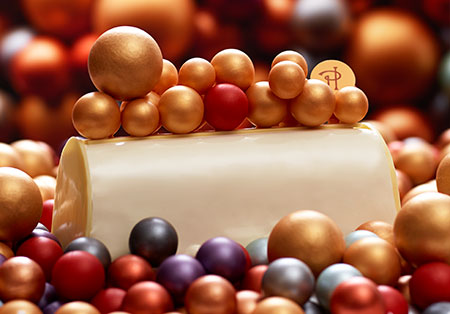 Bûche de Noel
A French Christmas staple since the medieval era, the popular bûche de Noel originated during Celtic celebrations of the winter solstice, in which people would gather to feast and enjoy the warmth of bonfires with loved ones, celebrating the slow return of longer, milder days. Similar traditions still exist, but today most Francophones opt instead to enjoy a tasty, log-shaped cake, an ode to the traditional Yule logs burned for solstice. Traditional bûche flavours have evolved over time from the classic chocolate, coffee, and hazelnut (perhaps decorated with a petit meringue mushroom or two), to more inventive offerings. Vancouver's Faubourg bakery, for instance, serves a light raspberry and litchi bûche, while Pierre Hermé offers a Bûche Bayadère made with lime-infused passion fruit purée, drizzled in rhubarb compote, and covered in white chocolate mousse.
This piece was originally published December 10, 2015.
_________
Never miss a story. Sign up for NUVO's weekly newsletter.