Canadian Lighting Designers
Illuminating constructions.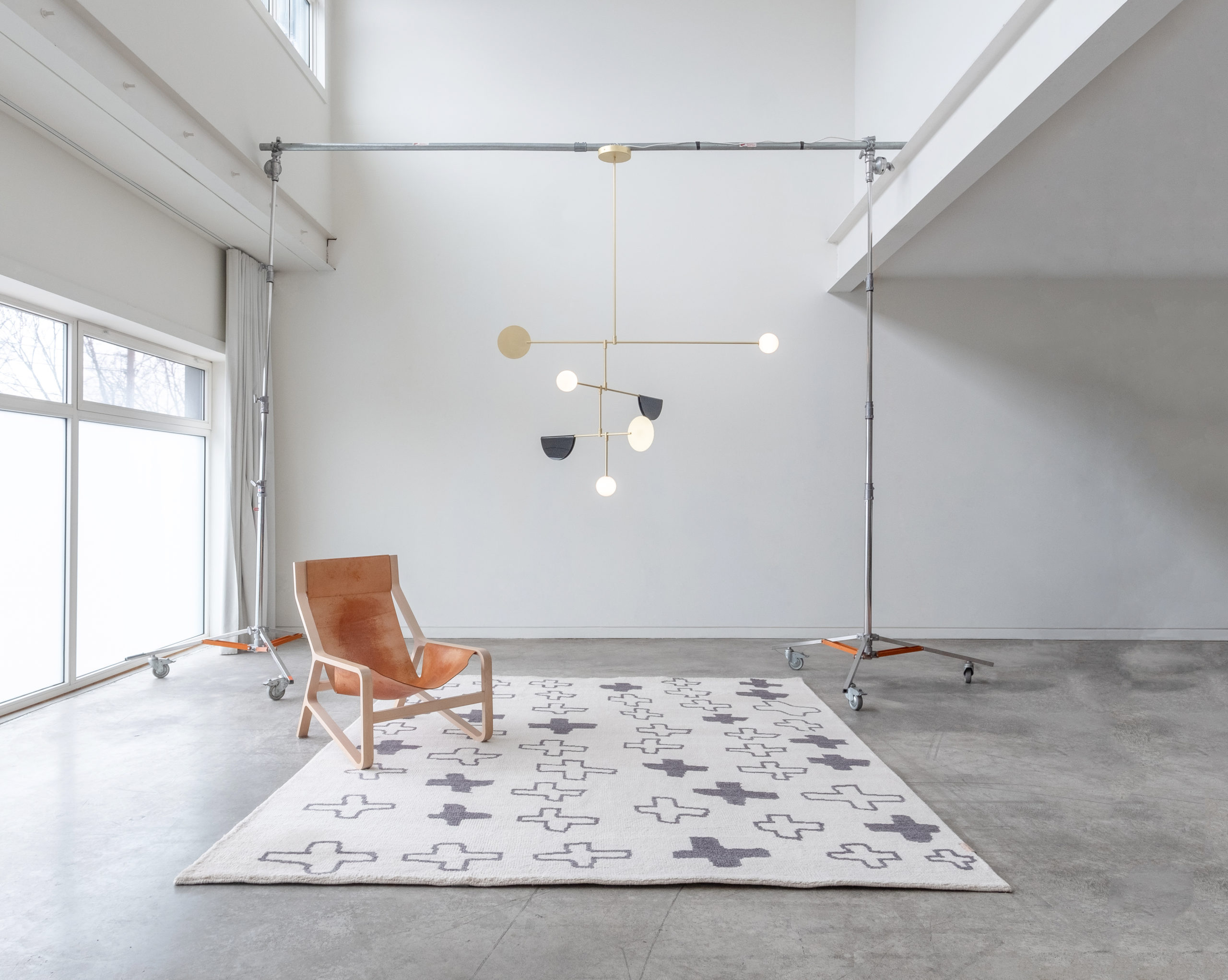 While more permanent structures such as counter tops or architectural embellishments may center a room, light shapes how we perceive a space. Our body's internal rhythms respond to the intensity and shape of light as it bounces off of objects allowing us take it all in. Yes, the natural light that architecture provides is important, and even the most meticulously designed interior can be ruined by improper artificial lighting. The best designers construct lights that both animate and vivify the ambience of a room at night and compliment the space in the day.
What should you focus on while trying to select lights for a space?
Brightness: How big is the space? How bright do you want it?
Shape: The design of the lighting shouldn't drown out the furniture around it or be drowned by it. For instance, you don't want to put a baroque chandelier over a coffee table.
Functionality: Do you need to light the whole room at once? Do you need to adjust the light to direct it for specific purposes?
Material: Make sure the material compliments the pre-existing material of the room.
Design: You should obviously resonate with the design. Don't be afraid to take risks and choose something experimental; the future is now!
These Canadian lighting designers all take different approaches to these concerns (and keep an eye out for many of them at IDS Toronto in 2020).
ANDlight
A Vancouver outfit of lighting designers, ANDlight is special because it is helmed by two distinct design personalities: Lukas Peet and Caine Heintzman. Despite differences in approach, the duo manages to create a unified aesthetic for the brand. Highly functional designs are constructed with a sense of precarity—as if the design might topple at any moment; but like two rocks stacked point-to-point on top of one another, the designs evoke a sense of balance. These lights are perfect for filing minimalist spaces and complement wood and stone in a way that is somehow both ancient and modern.
d'Armes
Operating in Montreal since 2016, d'Armes is striking in its use of bronze to complement light. Bronze seems to at once dull light to make it pleasant and amplify it so that the color takes on intimate hues. D'Armes' Cé series features fringes that make for a truly original design. Grand without being over the top, the fringes play with the already bronze-soaked light to create a fixture worth having. Great for lighting up walls or smaller spaces such as a washroom.
Lambert & Fils
These Montreal-based designers create a blend of the minimal and the playful. Founded by Samuel Lambert and boasting a massive, multi-disciplinary team, Lambert & Fil's style is amorphous yet clean, with designs ranging from the space-station inspired to lighting fixtures as containers for plants.  While its creative reach is broad, the brand's lights are best suited for open spaces with plenty of leg-room and windows.
Calen Knauf
Calen Knauf, working out of Vancouver, has a long list of collaborations, the most celebrated being his work with his long-time friend Conrad Brown. While Knauf has worked on many different objects, from chairs to incense holders, his lights are particularly interesting. He plays on classic forms like that of the bankers' lamp or the task lamp and amends these styles, making the task-oriented lighting highly individualized and stylized. These lights are perfect as statement pieces to add embellishments and make a desk or work station your own.
Bocci
Bocci, a firm founded by Omer Arbel that has arms in Vancouver and Berlin, burst onto the design scene in 2005. These designs walk the line between high-art and function, proffering designs that could pass for the chandeliers of an extraterrestrial civilization. Its iconic glass spheres seem to have minds of their own; they are full of movement and light as they move in clusters. The benefit to centering an aesthetic around a series of smaller spheres is that they can be many, as was the case in Bocci's Victoria & Albert museum installation, or can be used individually as desktop lights. These lights are incredibly versatile and are as much sculpture as fixture, but are best suited to thoughtful places that can remain dimly lit.
Anony
Toronto-based Anony's designs are objects of contemplation. Its designs range from circles that emulate an eclipse of the sun to massive wind vanes. Anony seems to channel the current moment in interior design, paring its work with pastel interiors. Both cute and smart, these lights are great for apartments or retail, as the designs are easily repeatable in small spaces.
Matthew McCormick
Prolific designer Matthew McCormick's work is, for lack of a better word, epic. McCormick takes elementary shapes such as the circle and straight line and takes them as far as he can go, showing that the simplest patterns often offer the most conceptual possibilities. As chic as they are industrial, his lights can be found in retail spaces and restaurants all over. Some of these lights are quite bright and are best suited to wide and tall spaces so they can stretch out and draw.
________
Never miss a story. Sign up for NUVO's weekly newsletter here.