6 New Restaurants for Dining Par Excellence in Montreal
New blood, first forays, and breakthroughs.
The last year and change has yielded—against all the odds a pandemic has stacked—a collection of new Montreal restaurants, deeply personal projects from chefs both fresh and established that are setting a new standard on the city's restaurant scene.
Bistro La Franquette
Bistro La Franquette may take its name from the French expression used to describe informal dining , but the food and service are anything but casual. Between the welcoming conviviality of co-owner Renée Deschenes pouring memorable French and Italian wines and co-owner/chef Elias "Louie" Deligianis' bistro favourites that are immaculately served with careful degrees of invention, this restaurant is a classic in the making. Fortune favours the bold, so at La Franquette put down the menu, allow the chef to cook as he pleases, and never say no to desserts from pastry chef Olive Park.
Bistro La Franquette, 374 Victoria Avenue
Beau Temps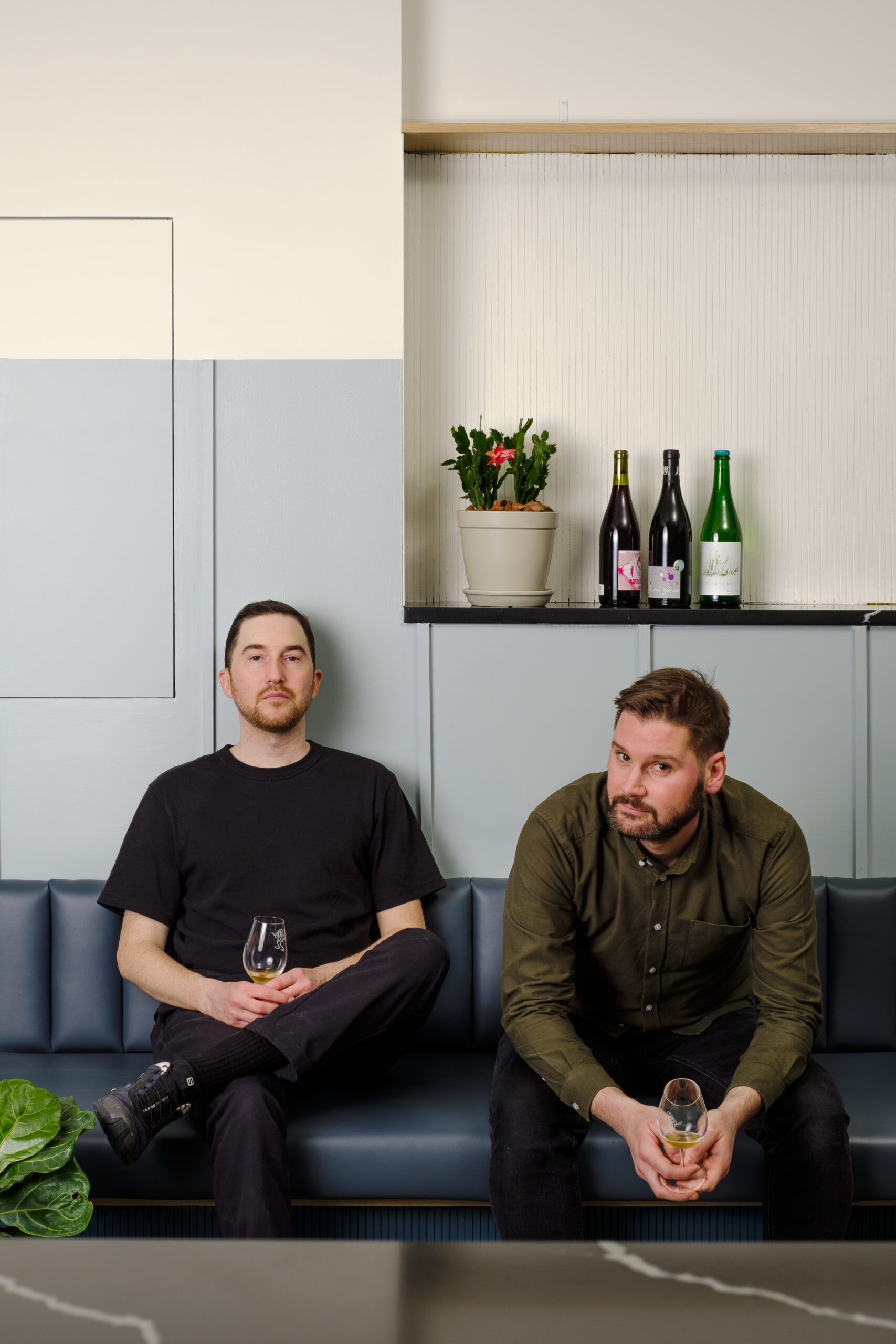 Savvy diners who've known the summertime back-alley cookouts of Mile End's Parasol won't soon forget the work of chef William Cody and sommelier William Saulnier. With Beau Temps, their new neighbourhood wine bar and restaurant, the duo have created a gem with partner Peter Popovic. Familiar dishes are joined by natural wines in a slick spot designed by Mathieu Leclerc of Studio KnowHow.
Beau Temps, 5439 Boulevard Saint-Laurent
Salle Climatisée
This relaxed restaurant from Maison Publique alumni Harrison Shewchuk, Brendan Lavery, and Darcy Gervais-Wood may be small, but it speaks volumes with inspired yet simple dishes. Salle Climatisée's beautifully minimalist plates move with the seasons, and the wine list features European bottles to linger over in the François Séguin–designed dining room.
Salle Climatisée, 6448 Boulevard Saint-Laurent
Mastard
Hearts skipped a beat when Simon Mathys left his post as chef at Manitoba, the go-to spot for cuisine du terroir. Mathys' new project, Mastard, however, is all that and more, serving an immediately recognizable menu of high-concept dishes inspired by the province's culinary heritage.
Mastard, 1879 Rue Bélanger
Mui Mui 
Among the losses Montreal's Chinatown suffered during the COVID-19 pandemic's first year, Orange Rouge hit hardest when it shuttered. Resolved to continue cooking on his own terms, chef Minh Phat packed up old Orange Rouge favourites—including chrysanthemum salad, gochujang and soy-glazed ribs—and struck out for Mile Ex with partners Millie-Maude Desgranges, Thierry Justin, and Alexandre Des Rosiers. Exploring myriad flavours from Japan, China, Vietnam, Cambodia, and beyond, Mui Mui is one of the city's more idiosyncratic restaurants.
Mui Mui, 149 Rue Jean-Talon Ouest
Shay
In this Griffintown restaurant with sand dune–inspired décor by Ivy Studio, Armenian Lebanese chef Joseph Awad's fine-dining experience at Au Pied de Cochon, Osteria Francescana, and Toronto's Momofuku outpost coalesces into a beautifully modern Lebanese menu at Shay. Think shish taouk chicken and waffles and baklava pancakes served alongside specialty mezze such as samke harra and shish barak. Shay carries the torch as Montreal's most ambitious Middle Eastern dine-out destination.
Shay, 1414 Rue Notre-Dame Ouest