Martin Picard's "Au Pied de Cochon Sugar Shack"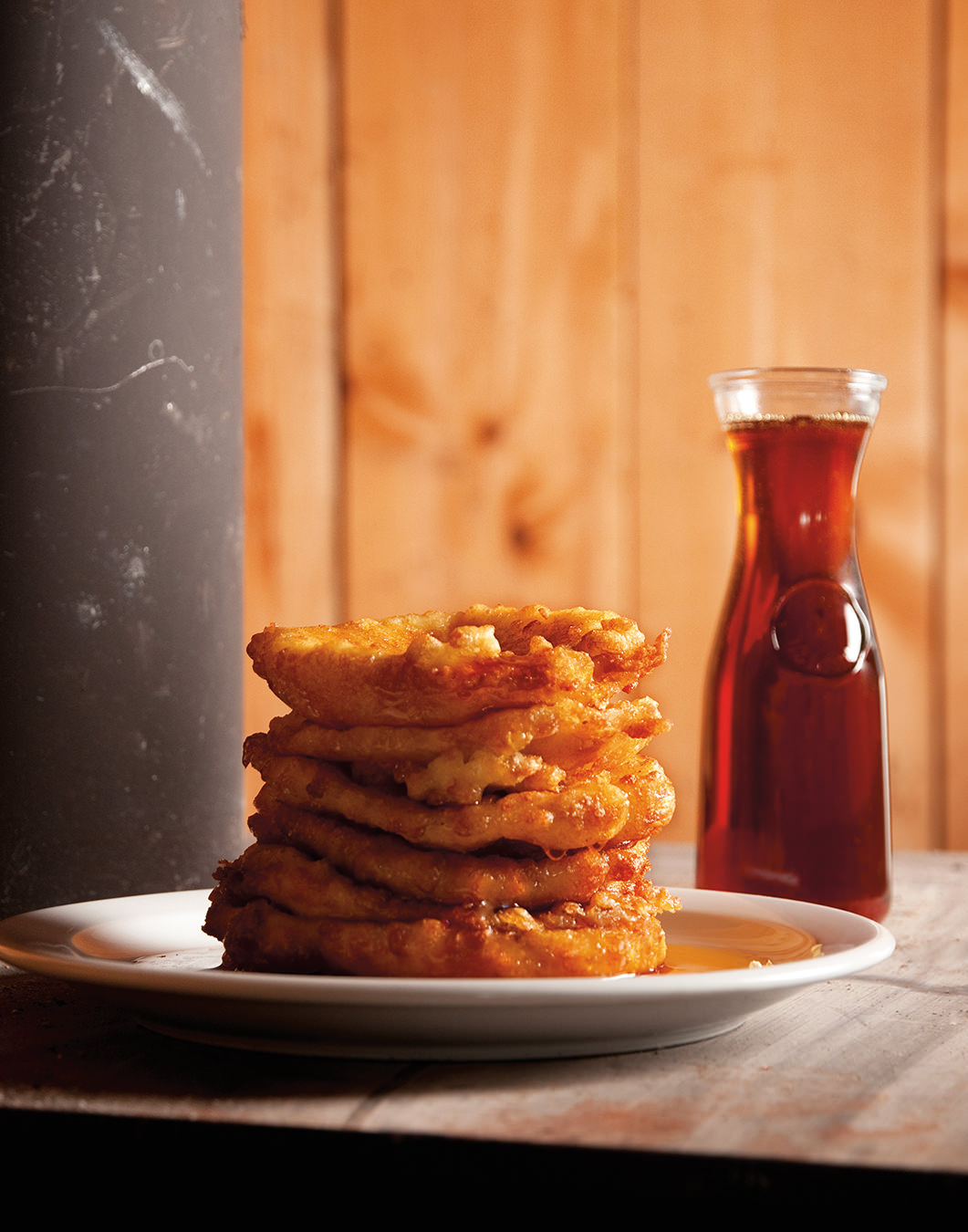 Martin Picard, the man who gave the world foie gras poutine and "duck in a can", knows how to throw a party. At the recent launch for his epic new cookbook, Au Pied de Cochon Sugar Shack, a pole-dancing bartender in a giant fur hat served maple margaritas from her bar-top perch. Beside the open kitchen, superstar chef Daniel Boulud fed colleagues handfuls of maple-roasted pork, and in a candlelit, cedar-lined room hidden behind the kitchen, a woman in a fur bikini reclined in a tub full of maple water and served maple-infused bourbon shots to those lucky enough to find her.
At stations throughout the restaurant, which also serves as a working maple farm, chefs offered up lobster dunked in maple butter, oysters dressed with maple syrup and seawater jelly, whole duck drumsticks glazed in maple syrup, and the best steamed Chinese buns—filled with thick slices of pork belly and foie gras, topped with guacamole, scallions, and Sriracha hot sauce—this side of Momofuku. In front of the restaurant, a massive barbecue turned out whole maple-glazed piglets, and at a cabin deep in the woods, maple syrup–infused mulled wine bubbled on a wood stove, and fresh snow that was piled deep in the bucket of a tractor held sticks dripping with maple taffy.
The launch party, held at Picard's seasonal restaurant, Au Pied de Cochon Sugar Shack, about 45 minutes outside of Montreal, was a suitable bacchanal for a cookbook that celebrates excess. For most people, this book will offer the only chance to experience the food of Sugar Shack. (The restaurant is only open from February to May, and bookings for this year sold out in 12 hours.)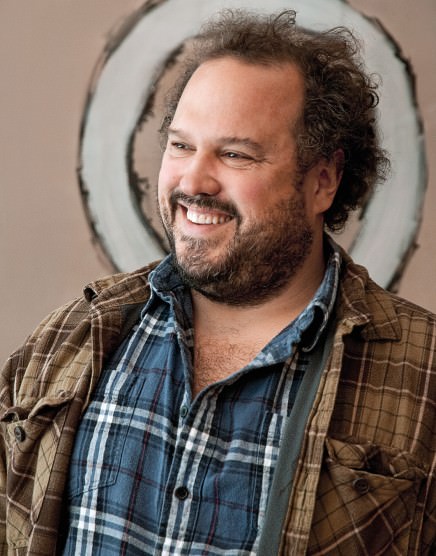 This is Picard's second book; his first, Au Pied de Cochon—The Album, set the standard for his style of highly idiosyncratic, unapologetically lardaceous cooking. The focus of this new book is, not coincidentally, maple syrup. "All around the world, maple syrup is thought of as something that's only good for pancakes," Picard says. "We want to change that."
With 380 illustrated pages featuring more than 100 recipes, Au Pied de Cochon Sugar Shack takes the idea of "food porn" to new levels. In addition to such culinary ephemera as Confederation Beaver (Canada's national animal stuffed with its own tail in a slow-cooked sauce of cream and pig's blood) and squirrel sashimi, there are numerous photos of attractive chefs, both male and female, in various states of undress. Maple syrup appears in some form in all of those recipes, but there are also other familiar offerings like maple butter, maple sugar candy, and a phenomenal pea soup spiked with foie gras and, yes, maple syrup.
Yet it is much more than a cookbook; Picard's opus, with its illustrations, dystopian short story, and comprehensive overview of the maple syrup production process, is nothing less than a manifesto for modern Québécois cuisine. It is a very delicious manifesto, however, built around the celebration of food, wine, and the love of a good party.
Photos by Marie-Claude St-Pierre.