Home of the Week: Santa Monica Modern by Walker Warner Architects
Walker Warner, the San Francisco-based firm with a portfolio of work across California and in other stunning environments, including Hawaii and Mexico, knows well the relationship between architecture, interiors, and landscape. As much as this new house in Santa Monica creates interior spaces, the architecture, with its strategic L-shaped footprint and considered scale, it also frames an outdoor environment. In keeping with California's distinctive indoor-outdoor take on architectural modernism, this house creates a highly livable and private garden.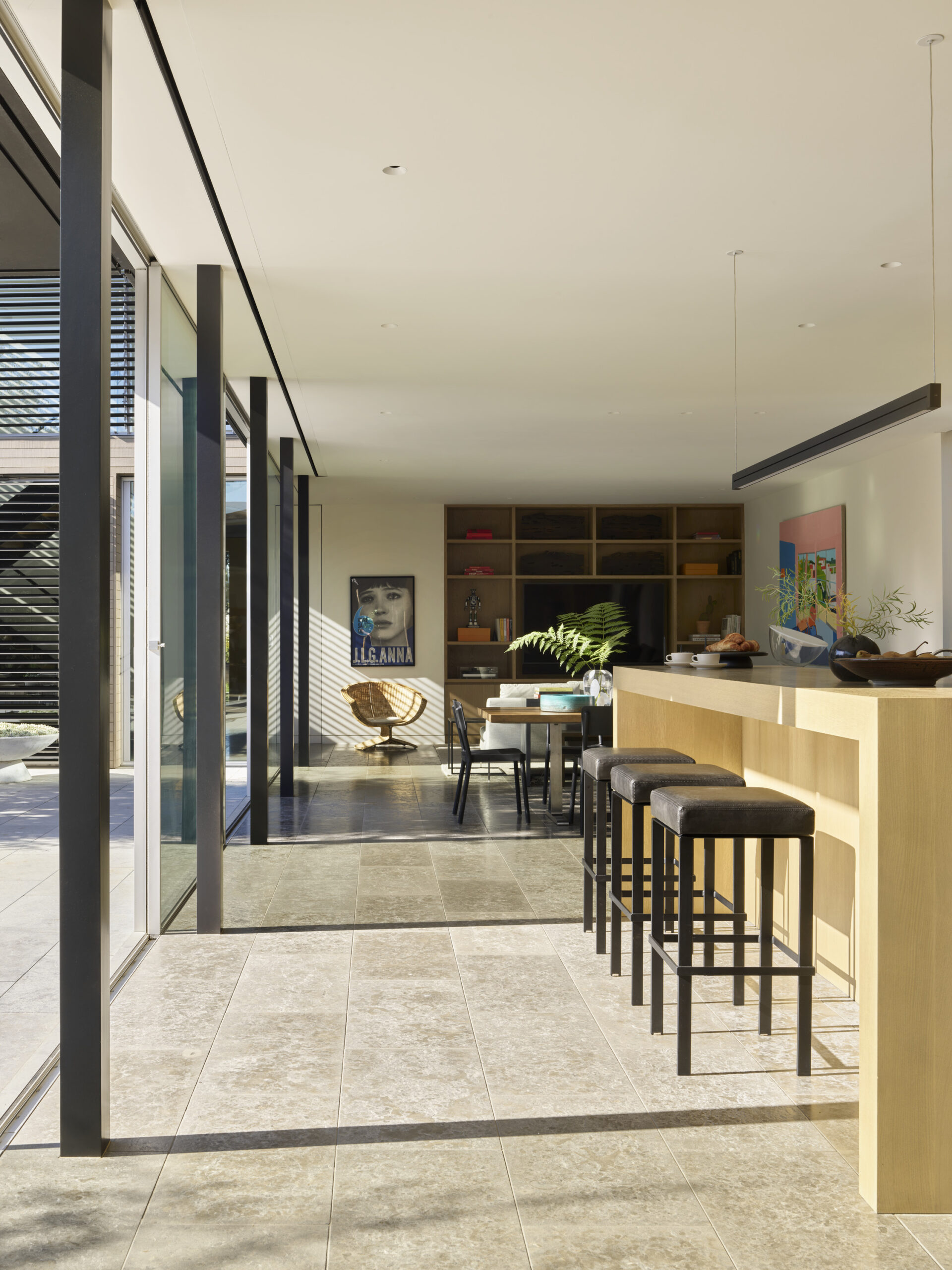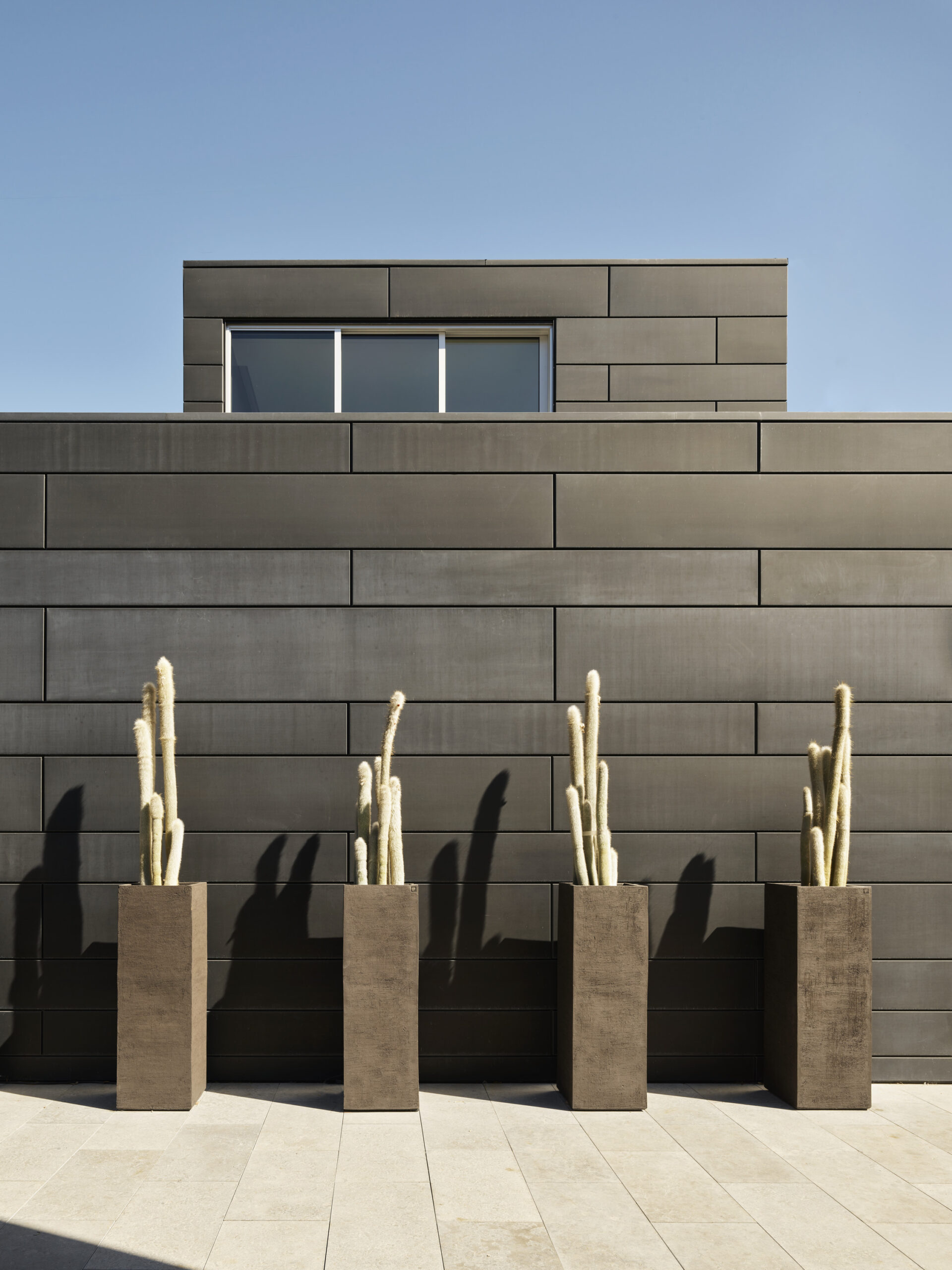 For the house itself, Walker Warner approached the architecture to create transparent connectivity between interiors and landscape as well as a sense of privacy and enclosure. Clad in western red cedar and zinc, the house exerts a presence. Not only do these materials "offer a sense of durability and longevity," Walker Warner senior associate Clark Sather says, they also "help ground the house on the site." Windows and openings, including floor-to-ceiling sliders from Victrocsa, provide visual and experiential counterpoints to that enclosure. Operable louvres help mitigate heat gain from what can be intense sun.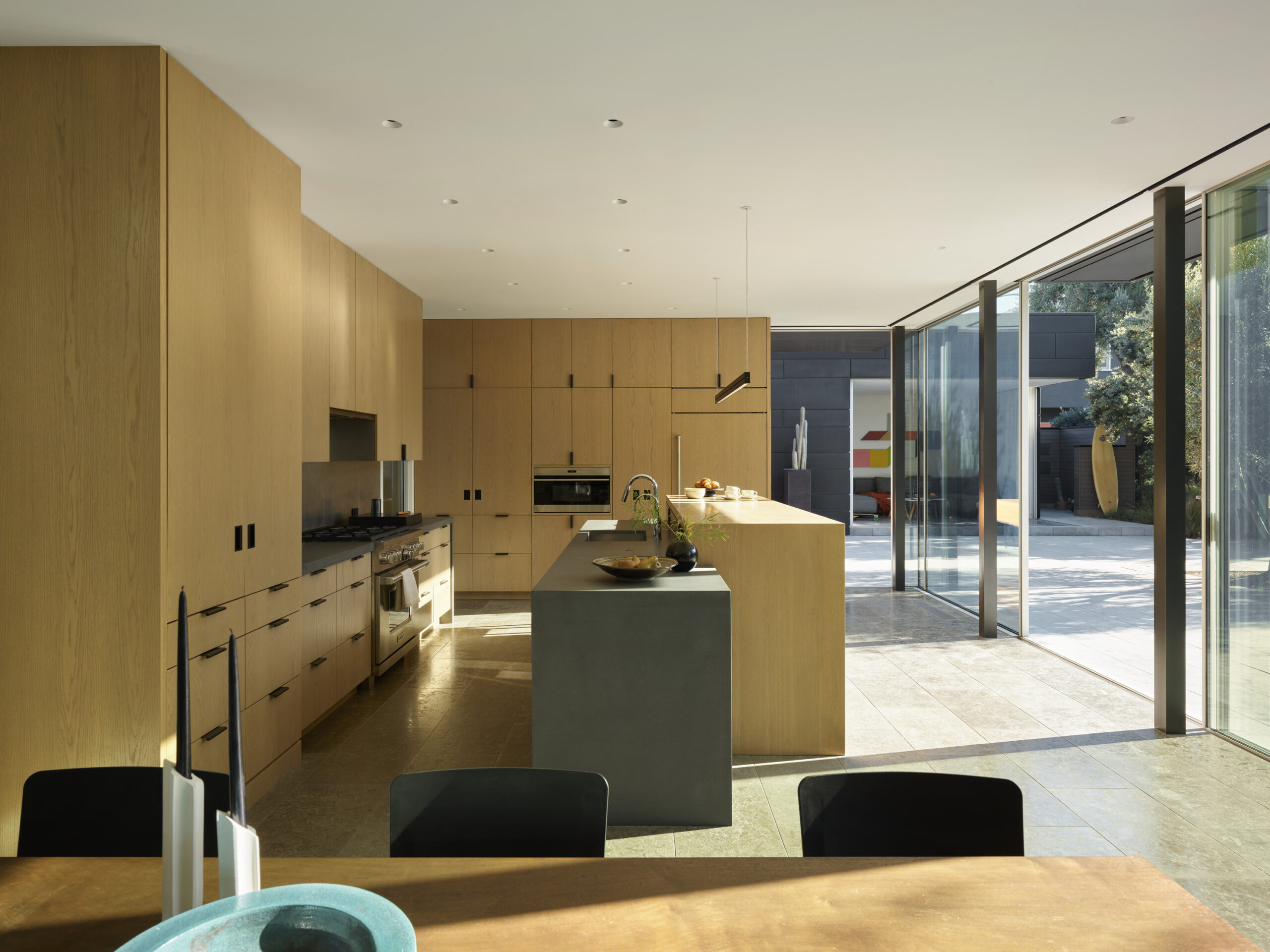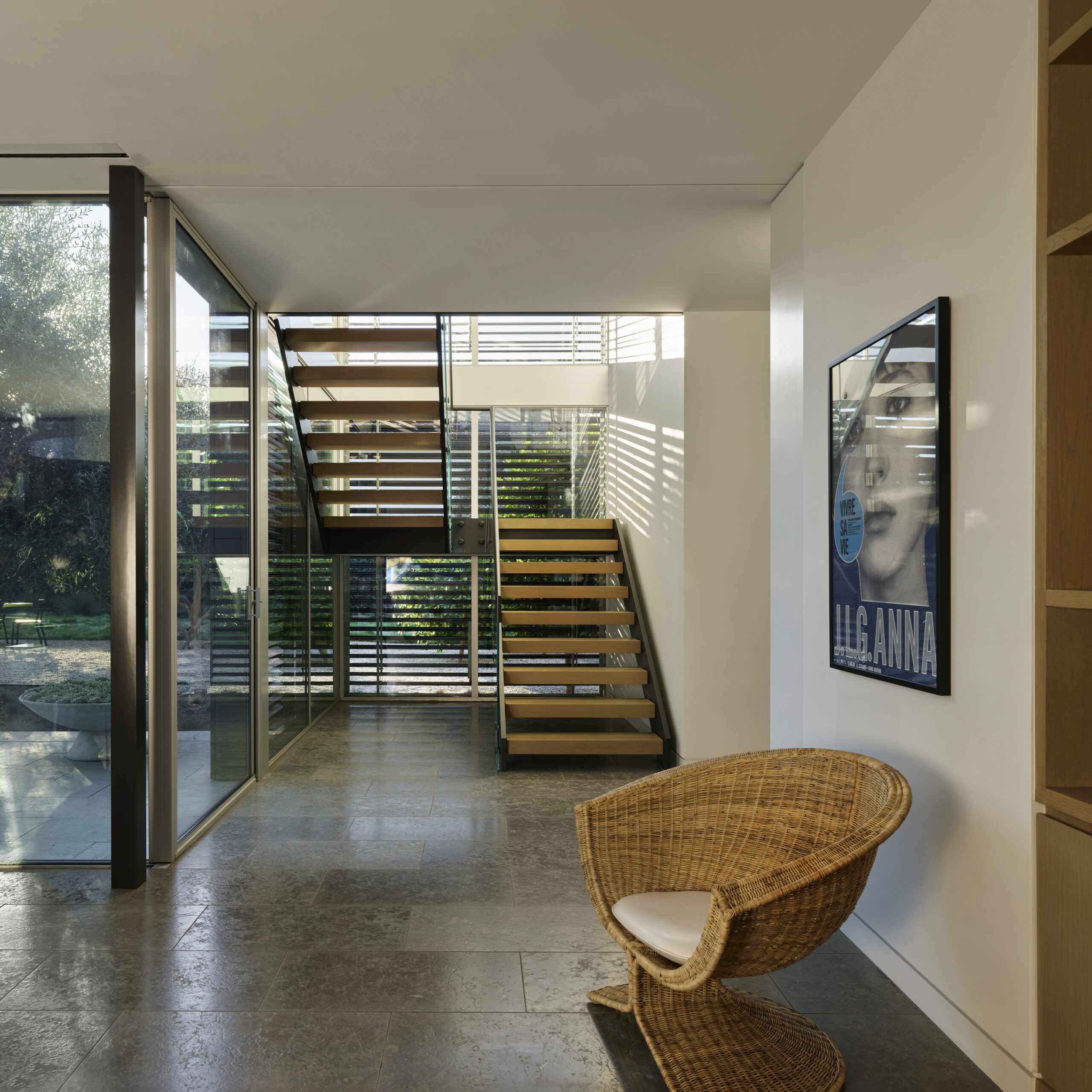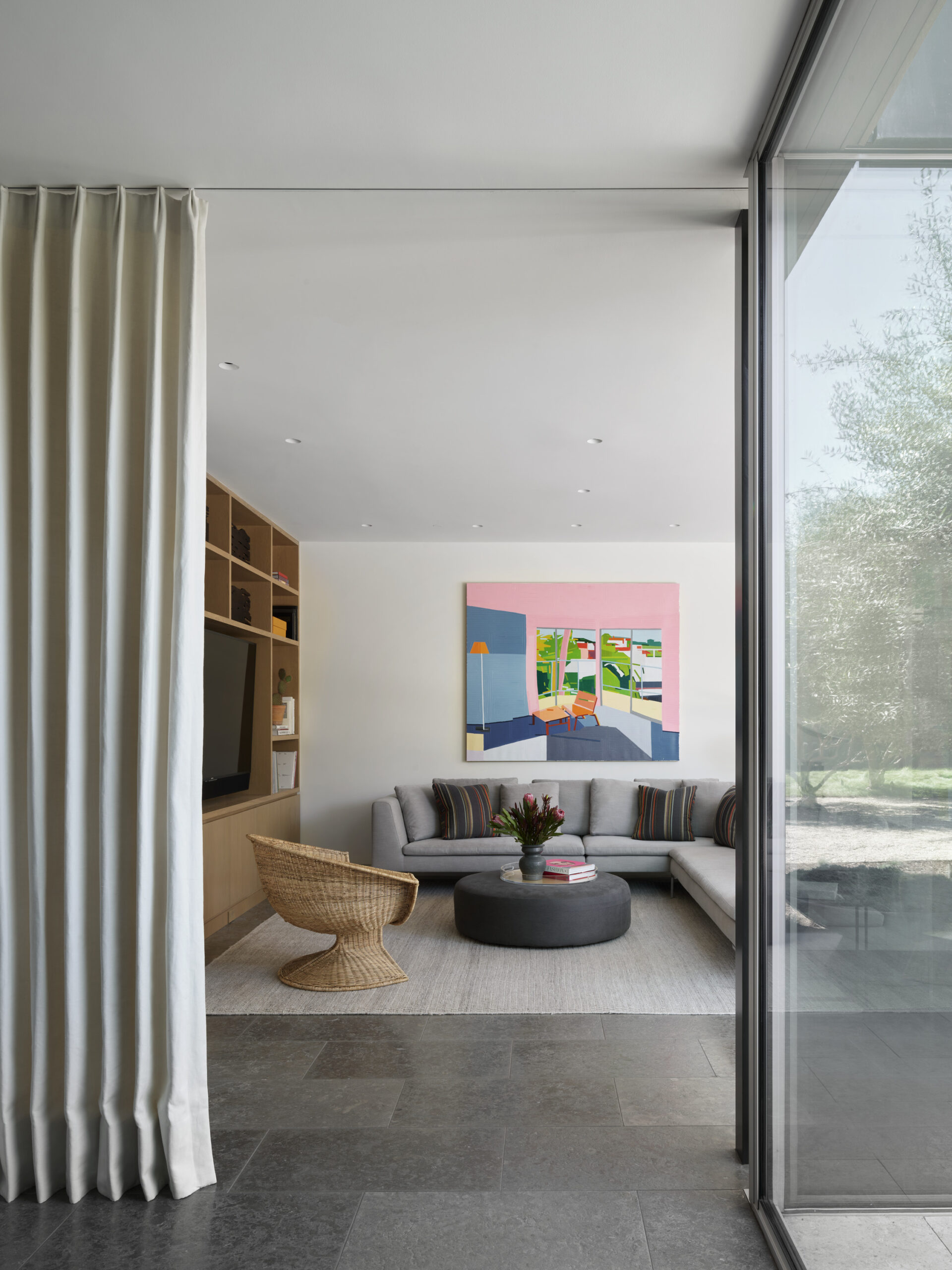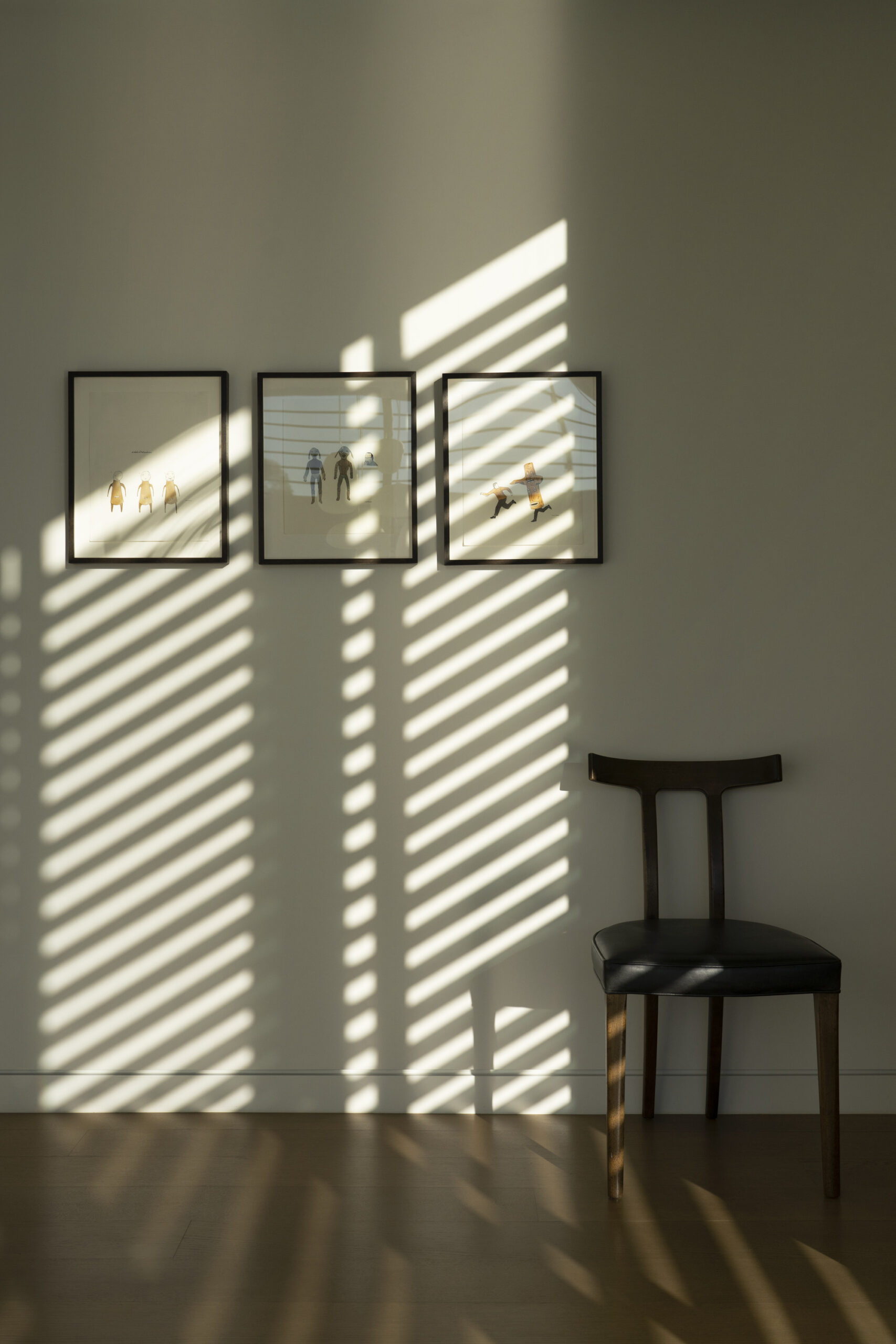 The interior—designed in collaboration with Stone Interiors, a San Francisco firm—allows the homeowners a sense of refined elegance along with a comfortable place after a morning of surfing or a day on the beach. White oak and limestone create a warm, neutral backdrop that accentuates the views of the garden. It also provides a platform for the homeowner's creative art collection, which features works from Pard Morrison, Guy Yanai, and Erica Baum.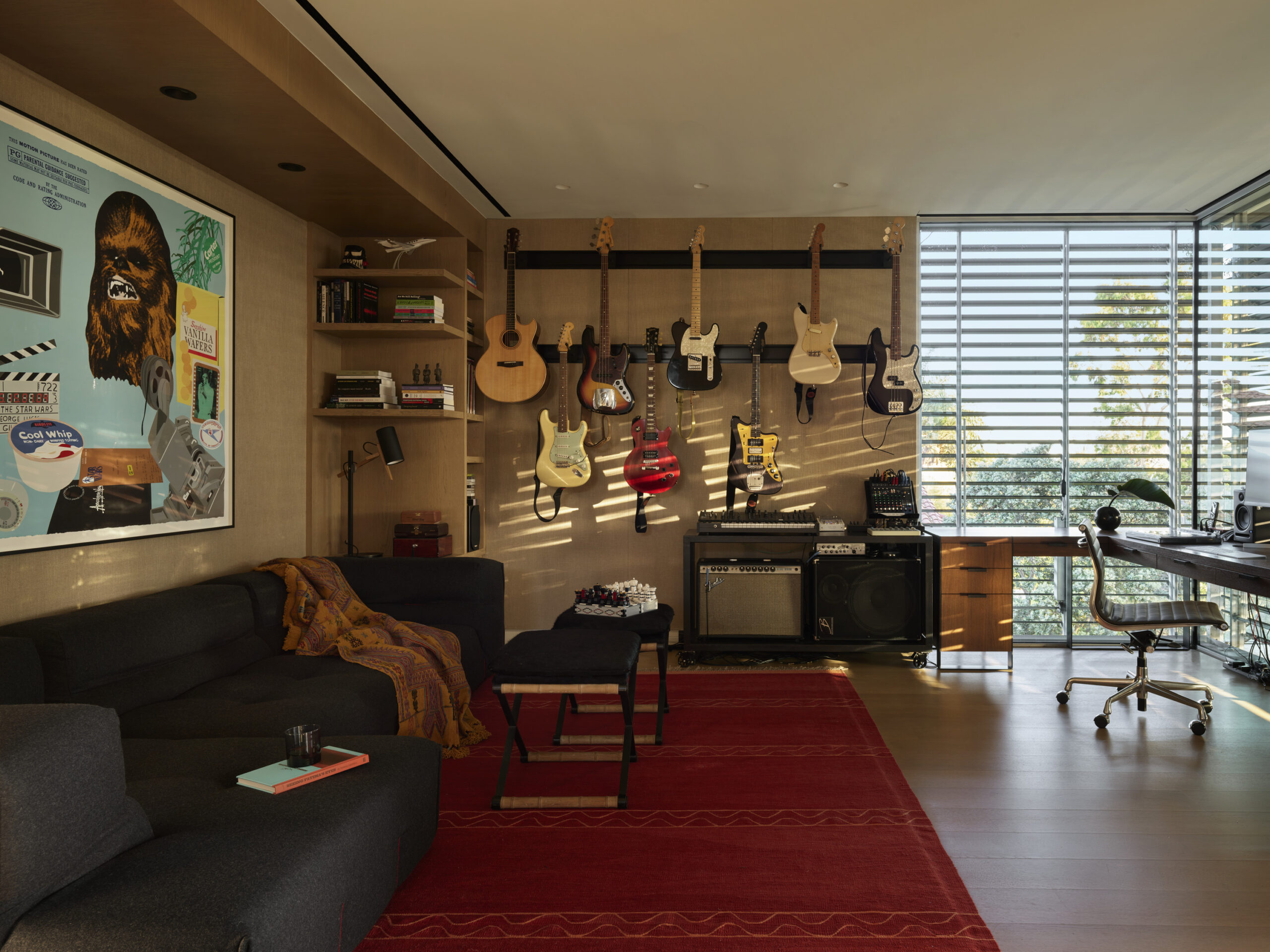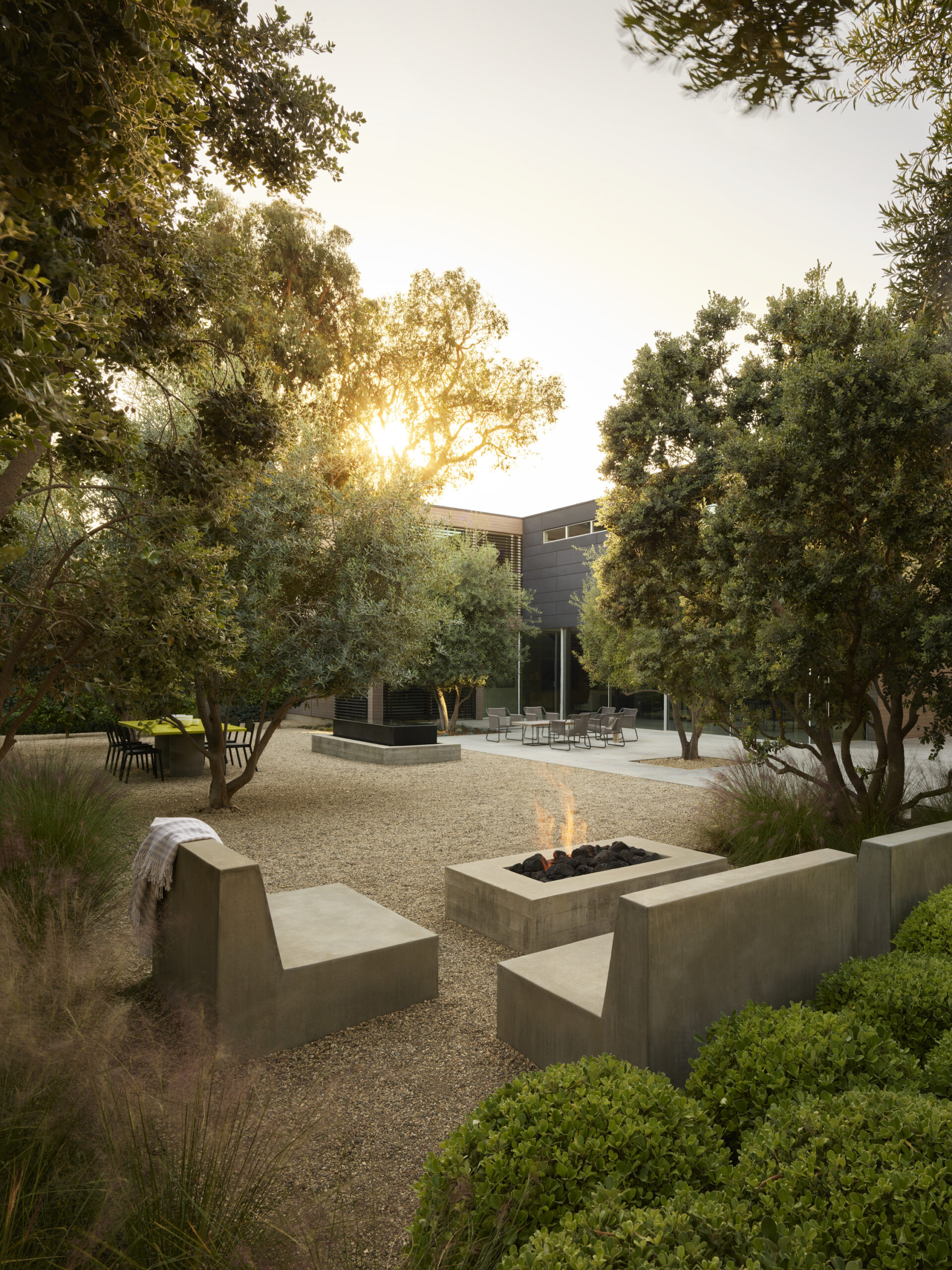 Designed by Fiore Landscape Design, the garden incorporates areas for outdoor dining and lounging under a tree canopy that provides shade and privacy. Michael Fiore explains, "We created an urban forest, planting a dozen specimen of trees for shade, privacy, and seasonal color to create nuanced spaces throughout the landscape."

Photography by Matthew Millman.