A Vintage-Inspired Open-Top Bus Is the Newest Way to See Jasper
A retro taste of the Rockies.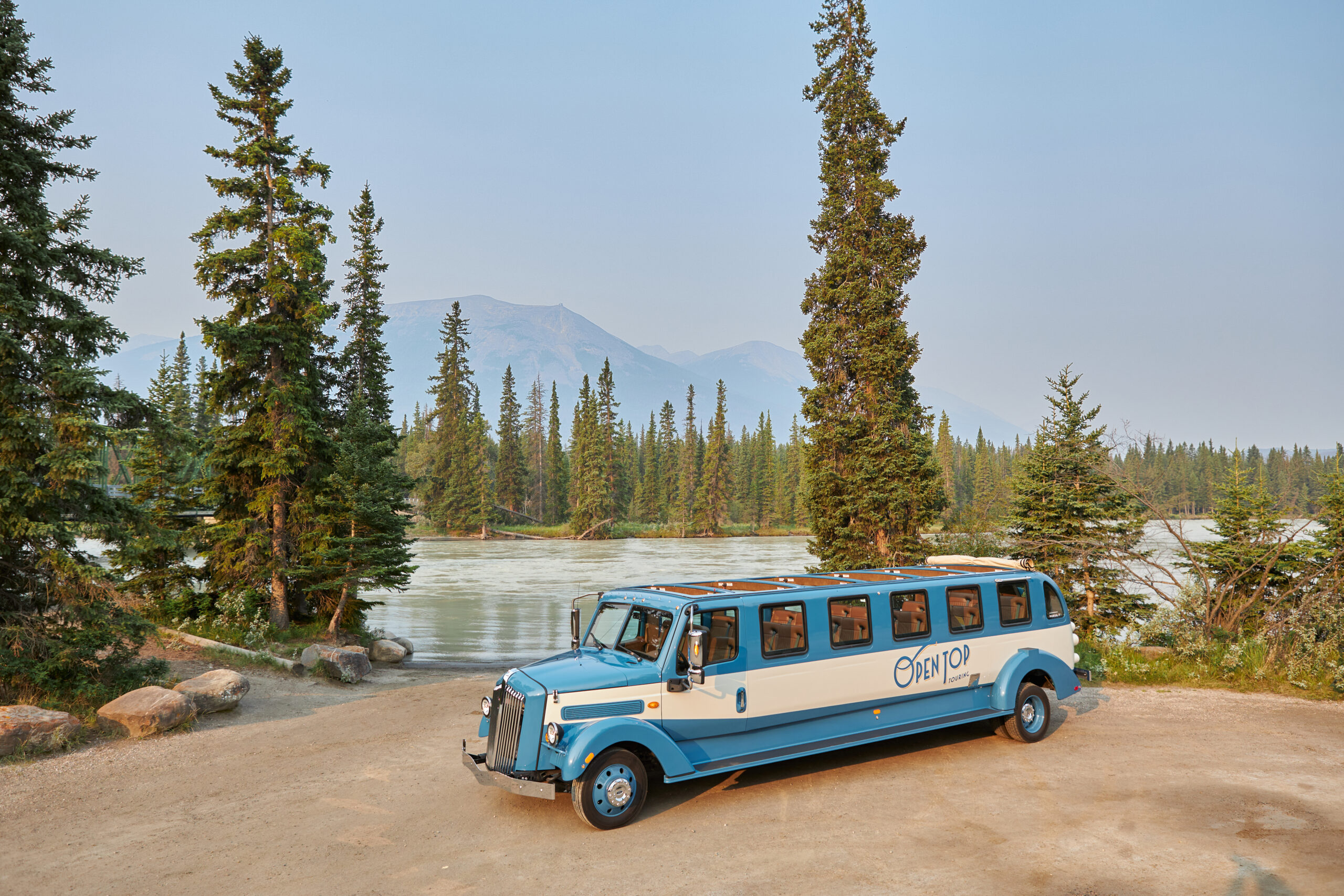 The typical tour bus gets a retro makeover in Jasper's newest sightseeing attraction, taking guests on a time-travelling journey through the quaint Albertan mountain town.
Launched on July 1, the custom vintage-inspired buses by Open Top Touring forego roofs to better allow riders to take in the fresh alpine air and stunning views of the Canadian Rockies. The vehicles seat up to 20 people and are designed to look like an extended version of the 1930s phaeton body cars, with retractable glass or canvas tops in case of rain.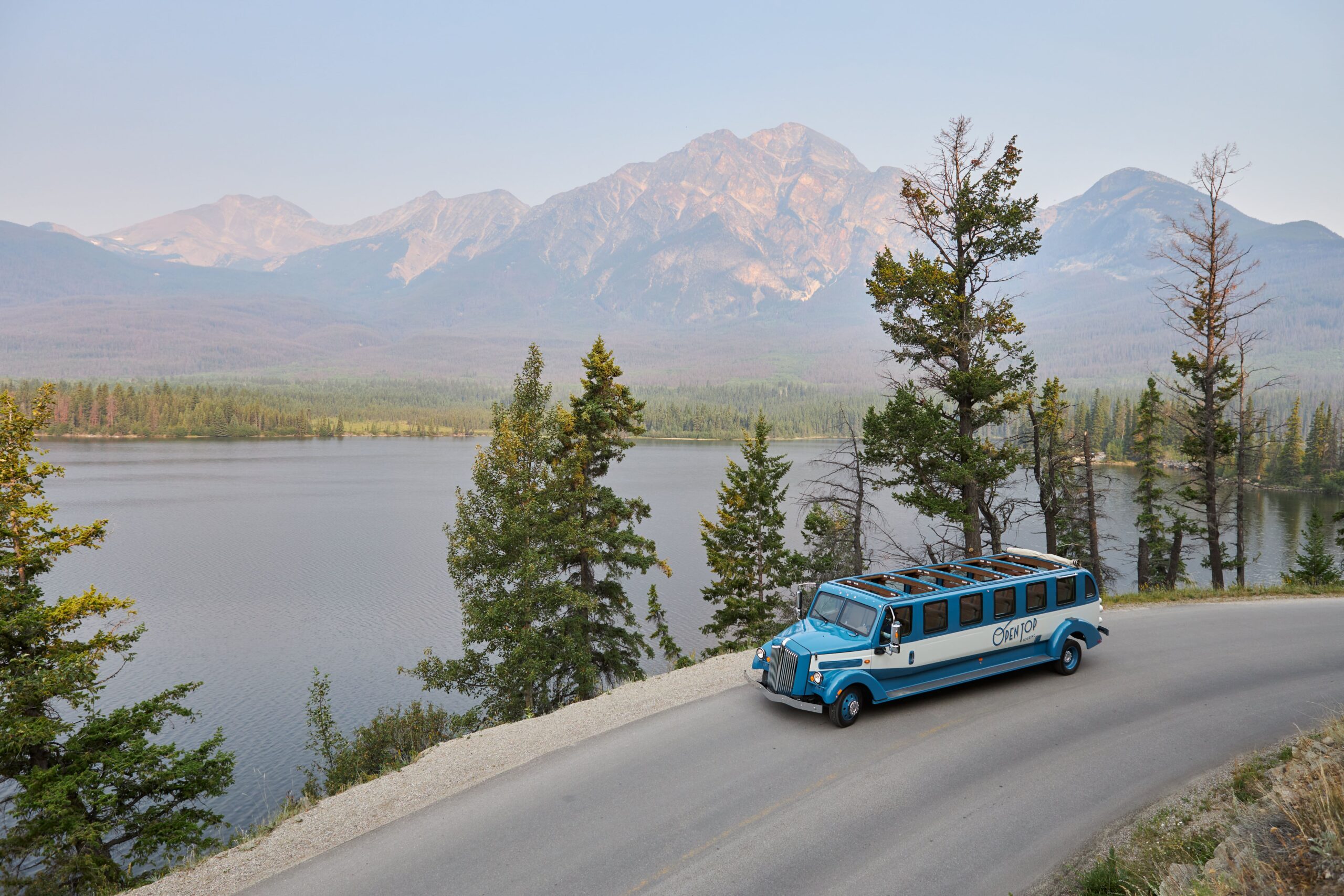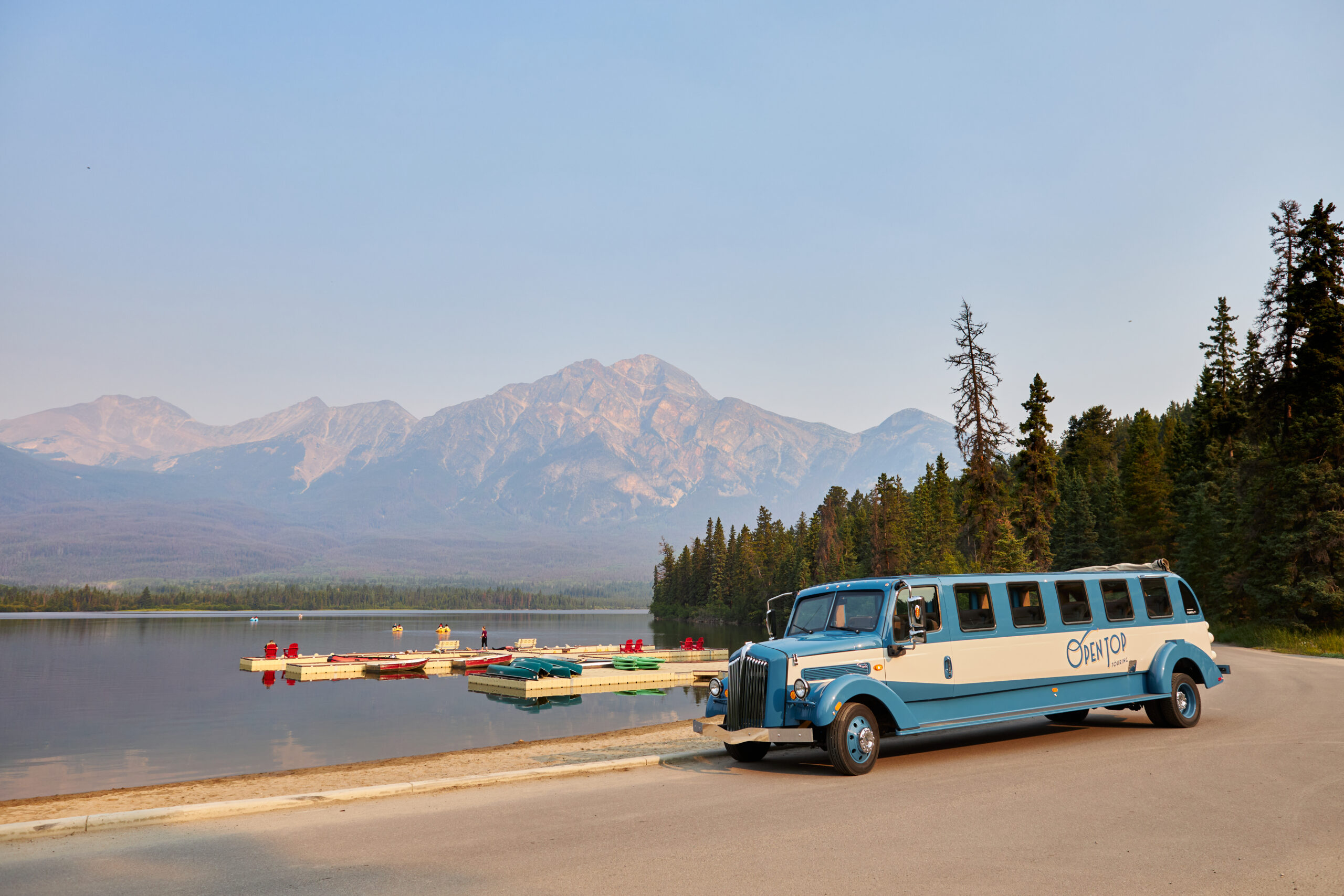 Decked in period-appropriate garb, the guides regale riders with tales of Jasper's folklore, history, and its most notable figures throughout the 90-minute tour, making stops at Patricia Lake, Maligne Lookout, Athabasca River, and Pyramid Lake.
Open Top Touring's parent company, Pursuit, represents a wide variety of adventure experiences, from Iceland's popular Sky Lagoon to Vancouver's FlyOver Canada attraction and the Banff Gondola. A second FlyOver Canada is expected to open in downtown Toronto in 2024. Around Jasper, the company offers trips to the Columbia Icefield, cruises on alpine lakes, and a variety of treks and bus tours.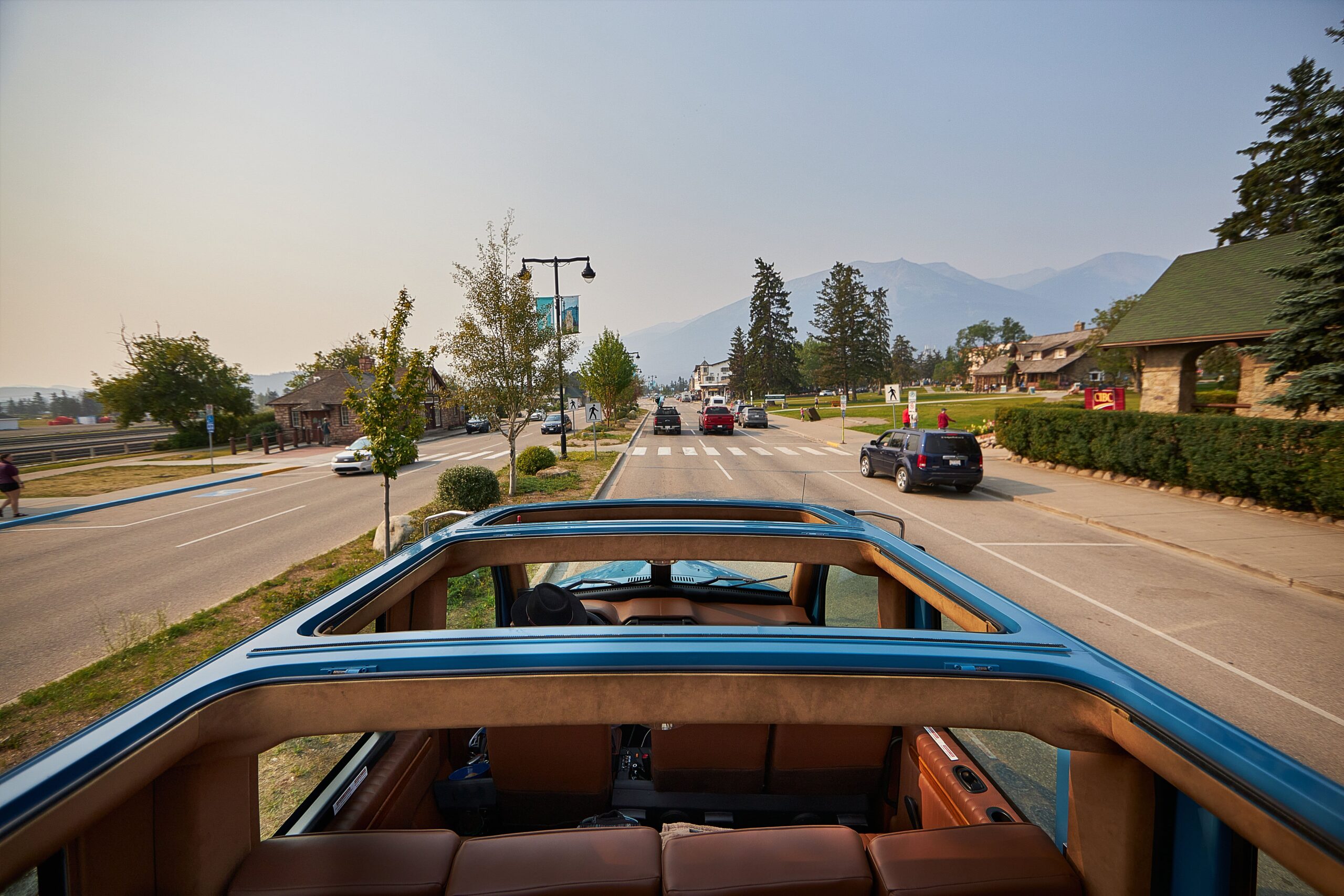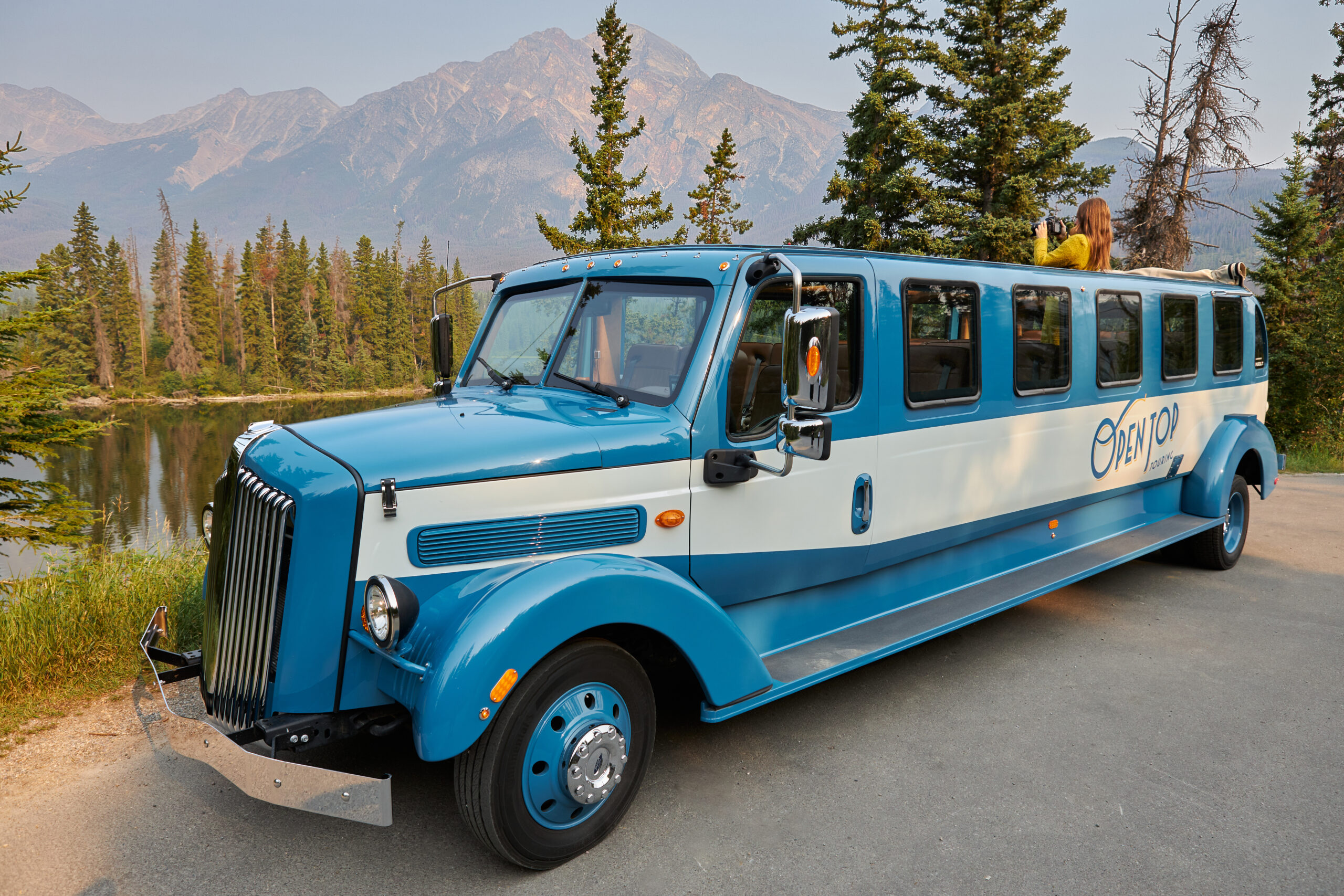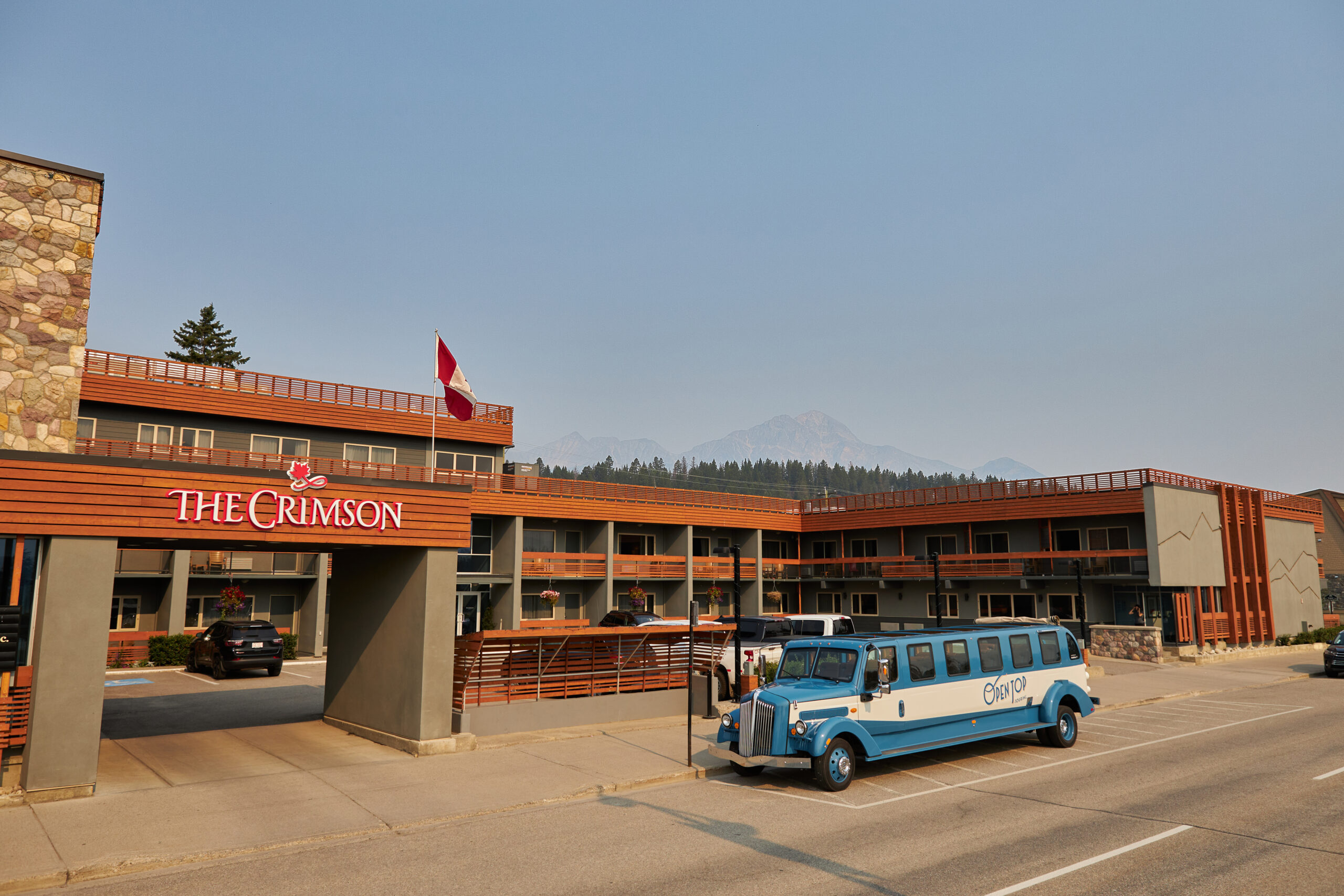 It's far from the first time on open topped vehicle has shuttled awe-struck visitors around the area. In the early 20th century, Jim Brewster led popular sightseeing tours, initially overseeing a team of 70 horse-drawn carriages on the excursions before upgrading to motor coaches in 1916. In 1938, Brewster unveiled Old White, an open-topped bus that became legendary on Banff's streets. Following the success of Open Top Tours' vintage-inspired bus tours in Banff in 2019, the group has expanded to Jasper, offering a new way to sightsee in style.
Photography by Open Top Touring by Pursuit.