Embrace Summer's Spice With This Cacao Loco Cocktail
Chill out with this chili-infused drink from Michael MacIntyre of El Camino's.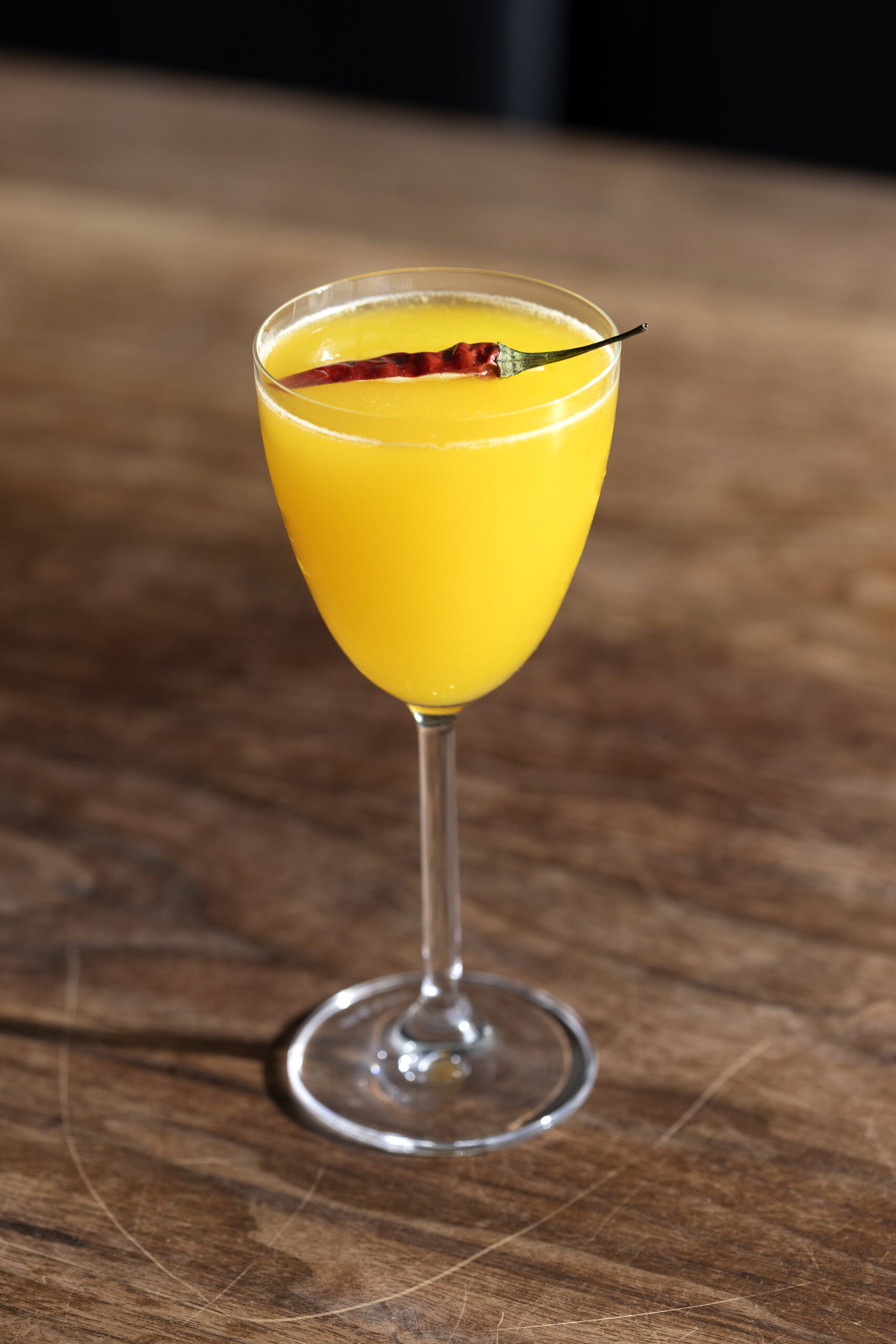 It's peak summer in the northern hemisphere. Across North America, Europe, and Asia, temperature records are falling as the heat keeps rising. This extra-spicy summer deserves an equally spicy drink—albeit one that also refreshes. Courtesy of Michael MacIntyre of Vancouver's El Camino's, this Cacao Loco cocktail recipe embraces the heat with chili-infused rum and a dehydrated chili garnish, and it refreshes thanks to its tropical ingredients. Just remember to add extra ice to your shaker.
Ingredients
1.5 ounces chili-infused Havana Club 3 Year Old rum
1 ounce crème de cacao
1 ounce lime juice
0.5 ounce passionfruit syrup
1 dehydrated chili
Method
Shake liquid ingredients in a shaker with ice until frosted.
Double strain into a chilled coupe.
Garnish with dehydrated chili.