60 Years of Made in Italy
Italian style and craftsmanship, celebrated.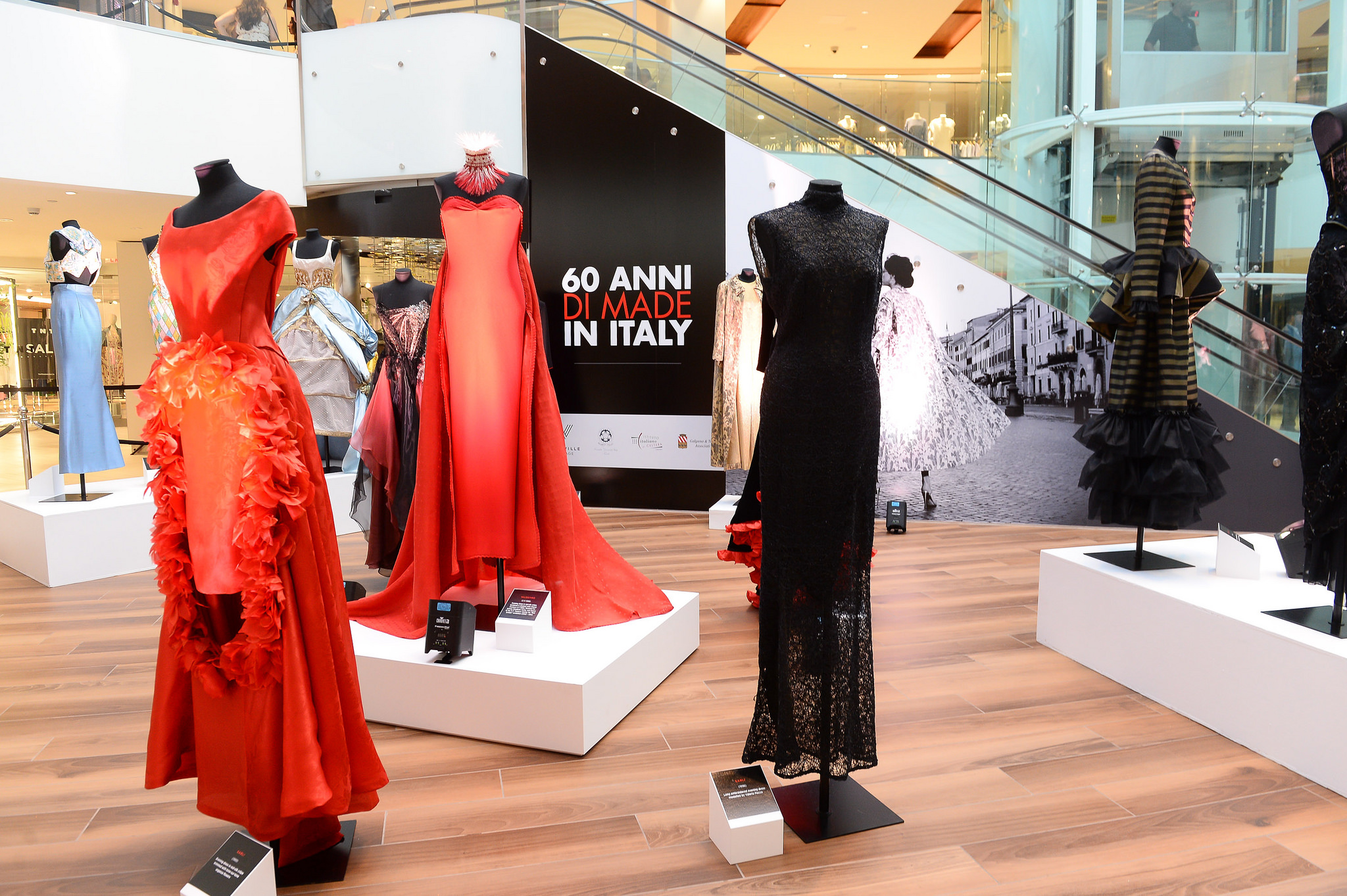 It's hard to imagine a time before Italian fashion became the cultural force that it is today, but in fact the "Made in Italy" label only launched in 1951, when the first Italian high fashion show was held at Villa Torrigiani in Florence. The exhibit 60 Years of Made in Italy, now on view at Yorkville Village as part of Italian Heritage Month, celebrates the history and development of Italian fashion and showcases archival apparel, jewellery, and footwear designs from top Italian design houses including Giorgio Armani, Salvatore Ferragamo, and Roberto Cavalli.
A free exhibition open to the public during shopping centre hours, 60 Years of Made in Italy offers visitors the opportunity to learn more about the breadth and artistry of Italian fashion from the post-war years to today, placing the work of contemporary brands alongside pieces from historically-significant labels like Sorelle Fontana and Emilio Schuberth. Walking through the exhibition, one can observe how the visual DNA of Italian brands such as Emilio Pucci and Dolce & Gabbana have become so internationally influential and patently identifiable over the past few decades.
"This exhibition is a taste of Italian culture, our art, and our soul," says curator Alessia Tota, explaining that its unique selection of pieces comes from both private and archival collections that are normally not accessible to the public. Visitors can get up close and personal with a number of iconic Italian designs, including a Brioni tuxedo sported by Pierce Brosnan in Die Another Day and a Gucci bamboo-handle handbag from 1950. A version of the Versace "Jungle"-printed silk dress made famous by Jennifer Lopez at the 2000 Grammy Awards is also on display.
This is the only Canadian stop for the touring exhibit, which has travelled to far-flung cities including Dubai, Kuala Lumpur, and Paris.
60 Years of Made in Italy is on at Yorkville Village through July 3, 2018.
_________
Never miss a story. Sign up for NUVO's weekly newsletter, here.