8 U.K. Luxury Hotels for the Canadian Traveller in 2021
Now that Canadian travellers to the United Kingdom are no longer required to quarantine upon arrival on the isles, many will again head to across the pond. Hotels steeped in history provide launch pads from which to experience the rolling hills of Scotland with its cities draped in stone and literary history or to London with its international influences and monarchal grandeur.
For Canadians wanting to experience destinations in the United Kingdom, here are some hotels for upscale travel this fall.
Nestled in London's Knightsbridge district, the Berkeley has been a landmark fixture since the turn of the century. Though the current building was only built in the 1970s, the Berkeley has existed in some form since the eighteenth century (when it originally was a coffee house). Chef Wareing's two-Michelin-star restaurant Marcus delivers a menu that is splendidly simple.
The Bamford Haybarn Spa at the Berkeley has brought the tranquil British countryside to the city. Carole Bamford, founder of organic food company Daylesford, whose farm and shop is in the Cotswolds, has taken the concept of her Haybarn Spa and merged it with the Berkeley's Health Club and rooftop pool (a colonnaded space with a retractable roof that is opened up in fair weather) and garden.
Wilton Place
Knightsbridge, London
United Kingdom SW1X 7RL
+44 (0) 20 7235 6000
[email protected]
Muhammed Ali, Diana Princess of Wales, Sir Michael Caine and, more recently, Prince Harry have all attended soirees (or filmed movies) at the hotel, but these illustrious events were almost not meant to be; the structure was originally destined for an office block. The developers changed the plan when the City of London offered grants for the creation of new hotel rooms, as there was a shortage, and the Royal Lancaster opened its doors with 416 of them—with excellent views over London in every direction.
Lancaster Terrace, London
United Kingdom, W2 2TY
+44 207 551 6000
[email protected]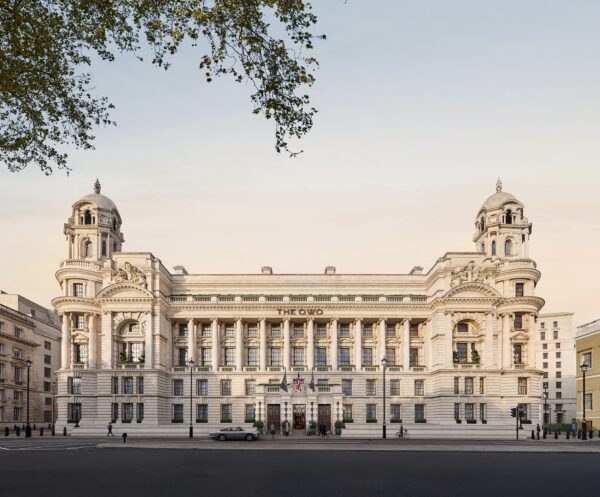 The OWO and OWO Residences by Raffles are a newly renovated hotel and residences opening in 2022. Just minutes away from Buckingham Palace, the property is a quintessential piece of British history. Its lineage includes many notable and powerful occupants.
This emblem of British power has stood in for MI6 headquarters in several Bond films and appeared in Netflix's The Crown.
Whitehall, London
United Kingdom, SW1A 2EU
[email protected]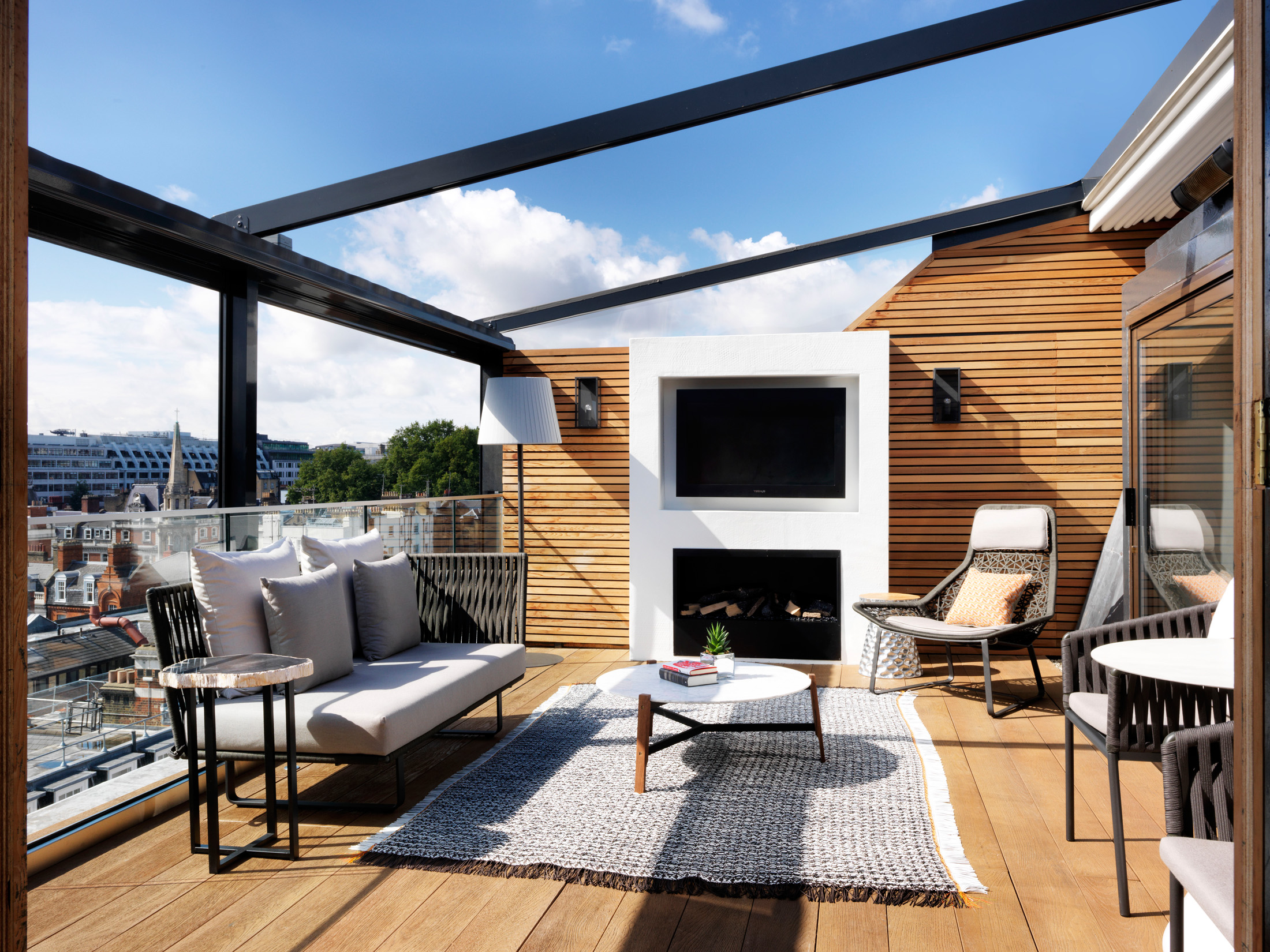 Situated in Marylebone Village, the contemporary, five-star Doyle Collection property is an easy walk from key sights (Hyde Park, the excellent Wallace Collection, Oxford Street, if that's your thing). And yet, with its cozy restaurants, cool pubs, historic book shops, and luxury shopping both vintage and new, the cobblestoned neighbourhood lives up to its village distinction—albeit this is one very posh village.
47 Welbeck St, London
United Kingdom, W1G 8DN,
+44 20 7486 6600
[email protected]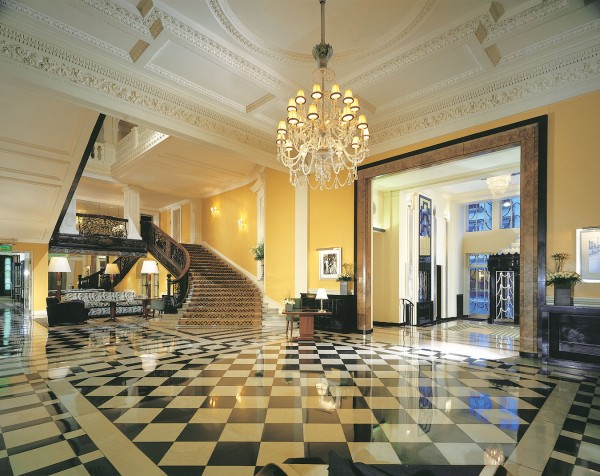 At the quintessentially British Claridge's, five-star is done differently, especially amidst today's big-business industry of luxury hotel chains where one-of-a-kind properties are all too often overshadowed. Refreshingly, Claridge's feels more like staying with a proper, yet jovial, family, and far from the stiff-upper-lip sort.
Claridge's has carefully cultivated refinement throughout its many years in business and is now poised at the summit of luxury. Feature suites come with 24-hour butler service and fine details, such as Burberry trenches in the closet for each guest's use, and seasonal welcome gifts like bespoke Easter eggs and Christmas puddings are just a few of its many elegant touches.
Claridge's, Brook St, London
United Kingdom, W1K 4HR,
+44 (0)20 7107 8862
[email protected]
Elegant and ambient, London's Chesterfield Mayfair hotel is an accommodation evocative of another era in hospitality, deftly retaining its old-world aura while offering all the modern comforts to which globetrotters are accustomed. Located in the posh Mayfair neighbourhood, a short walk from Buckingham Palace, Hyde Park, and the tony streets of Belgravia, the hotel—with its 94 rooms and 16 luxury suites—is a bastion of traditional Victorian decor and English charm.
It is afternoon tea at Butler's Restaurant however that is truly an event—here, the ritual of tea is elevated with sweet twists, including a Willy Wonka-inspired tea rife with child-pleasing details, from house-made chocolate to redeemable "golden tickets", and honey courtesy of the hotel's own rooftop bees (there are 120,000 of them) all in the airy, light-filled conservatory.
 35 Charles St, London
United Kingdom, W1J 5EB,
+44 20 7491 2622
[email protected]
Across the street from the exclusive Roehampton Club and steps from the nearly 2,000-acre Richmond Park, where herds of deer roam freely, Templeton House occupies a prime piece of land.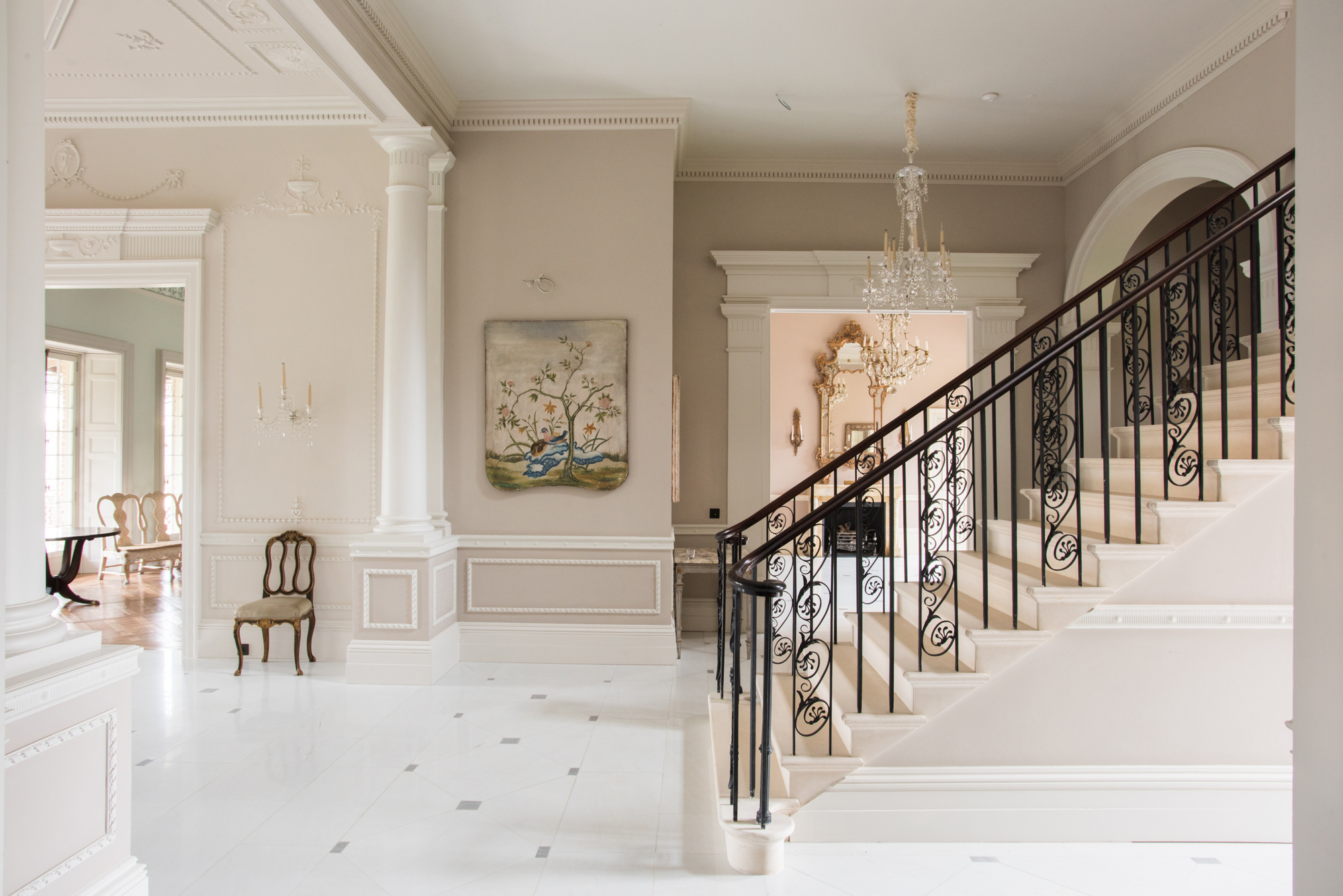 Beneath the 450-year-old Chantilly flooring, radiant heat keeps bare feet toasty. Heavy silk drapes are secured with custom iron rings. Plush silk and velvet cushions adorn 18th-century chairs, and hand-carved Gustavian benches sit atop antique rugs. Custom chandeliers are reflected in mirrors regilded to give them a subtle, aged patina. Lush, green velvet chairs and loveseats are arranged in front of the 125-inch screen in the home cinema.
Since opening in 1924, the iconic Gleneagles estate has earned a certain pedigree within the canon of Scotland's destinations—it was labelled a "Riviera in the Highlands" during its early years—albeit without the pomp and circumstance one might imagine.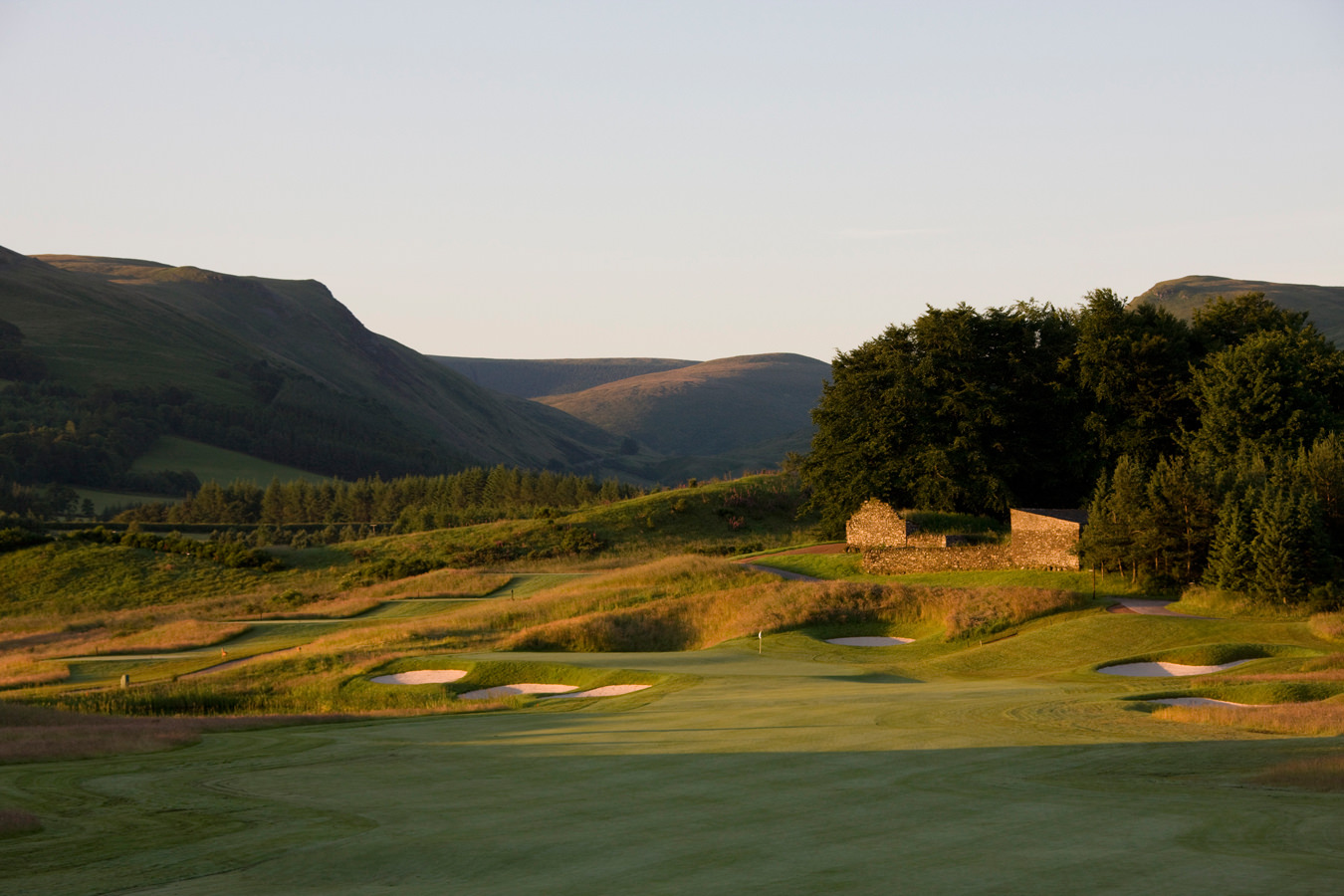 Comprising 850 acres, the Gleneagles grounds are made to be explored, rain or shine, on foot or on horseback. Serious golfers will take to the King's and Queen's Courses, designed by golfing great James Braid in 1919, or the Jack Nicklaus course built 75 years later.
Auchterarder, Perthshire
Scotland PH3 1NF
01764 290 018
[email protected]