Winston Churchill's War Office Is Now a Luxury Accommodation
OWO Residences by Raffles.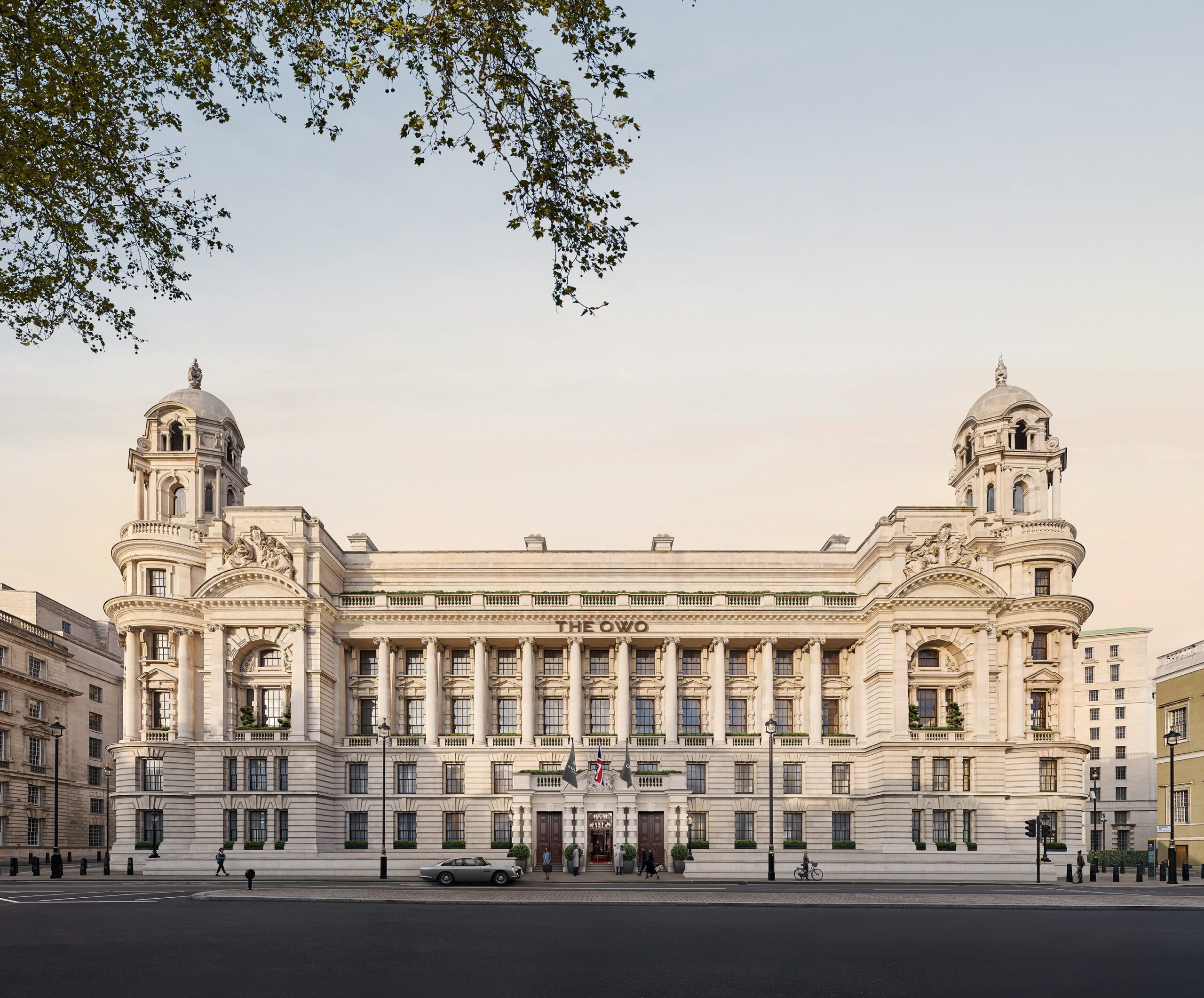 Have you ever walked through a space so rich in history that you feel transcendent? Relics flood in as existential thoughts about what came before—wondering about stories that were never told and confronted with ones that were. Structures that have stood the test of time now tell it—the places echo with the voices of those who came before us (if these walls could talk, what would they say?).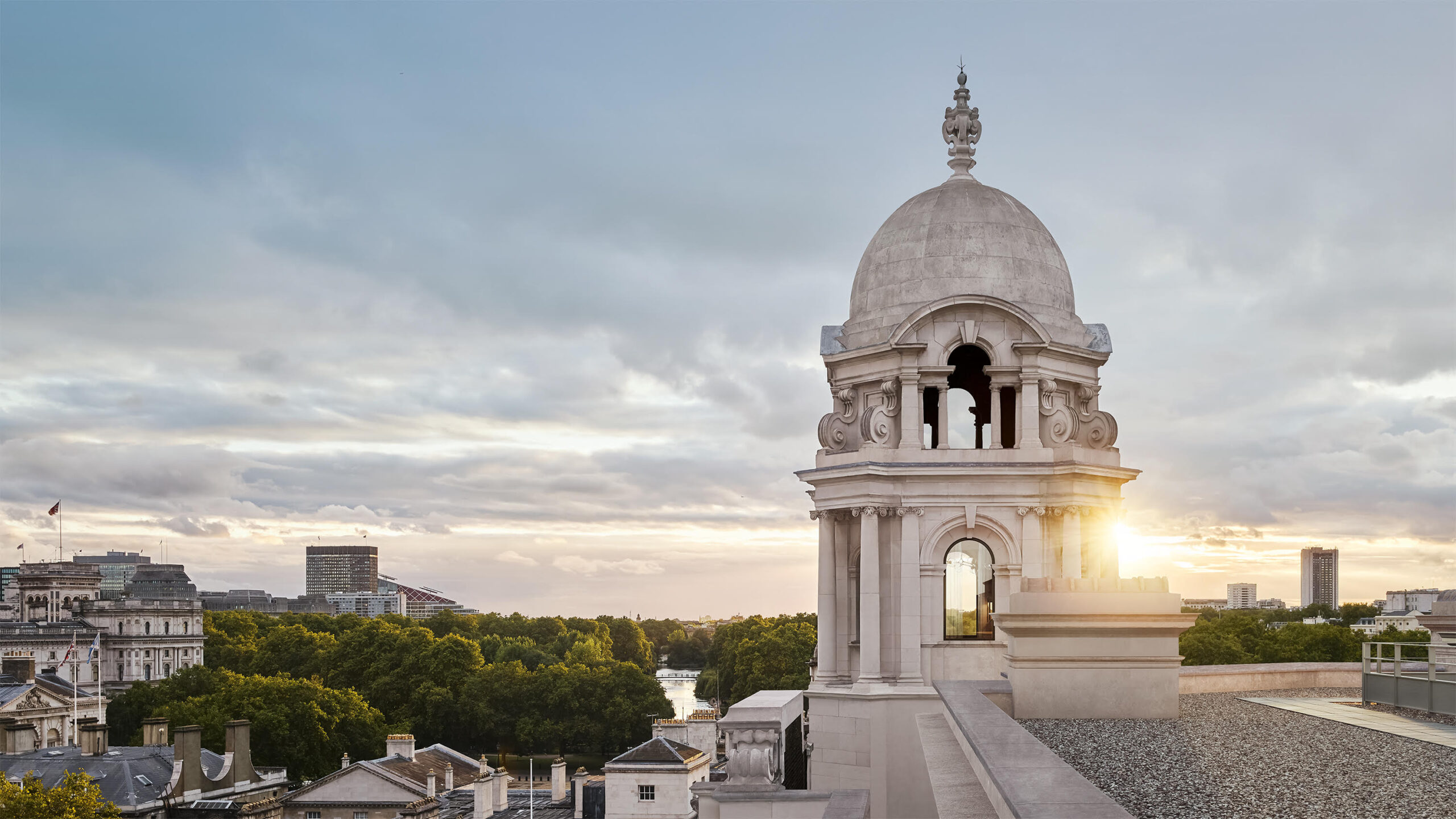 The OWO and OWO Residences by Raffles are a newly renovated hotel and residences opening in 2022. Just minutes away from Buckingham Palace, the property is a quintessential piece of British history. Its lineage includes many notable and powerful occupants.
During the reign of King Henry VIII it was called Whitehall Palace and was one of the most magnificent in Europe. Rebuilt after a fire in 1698, the building became the Old War Office, where Winston Churchill commanded Second World War forces. This emblem of British power has stood in for MI6 headquarters in several Bond films and appeared in Netflix's The Crown.
It is now possible to own part of this history, as all 85 branded residences are for sale. The interiors, designed by 1508 London, featuring mosaic flooring, remarkably high ceilings, and handcrafted kitchens with brass ironmongery and onyx marble by Smallbone of Devizes. There are even mounted guards at the entrance.
If changing your address isn't in the cards, you can also book a stay in one of 125 rooms and suites in the OWO hotel. The hotel's interiors have been created by Thierry Despont, a New York–based designer. The five-star accommodations offer a unique opportunity to become acquainted with a significant part of British history. The time-honoured has been made timeless.
Contemporary Photography by Grain London.