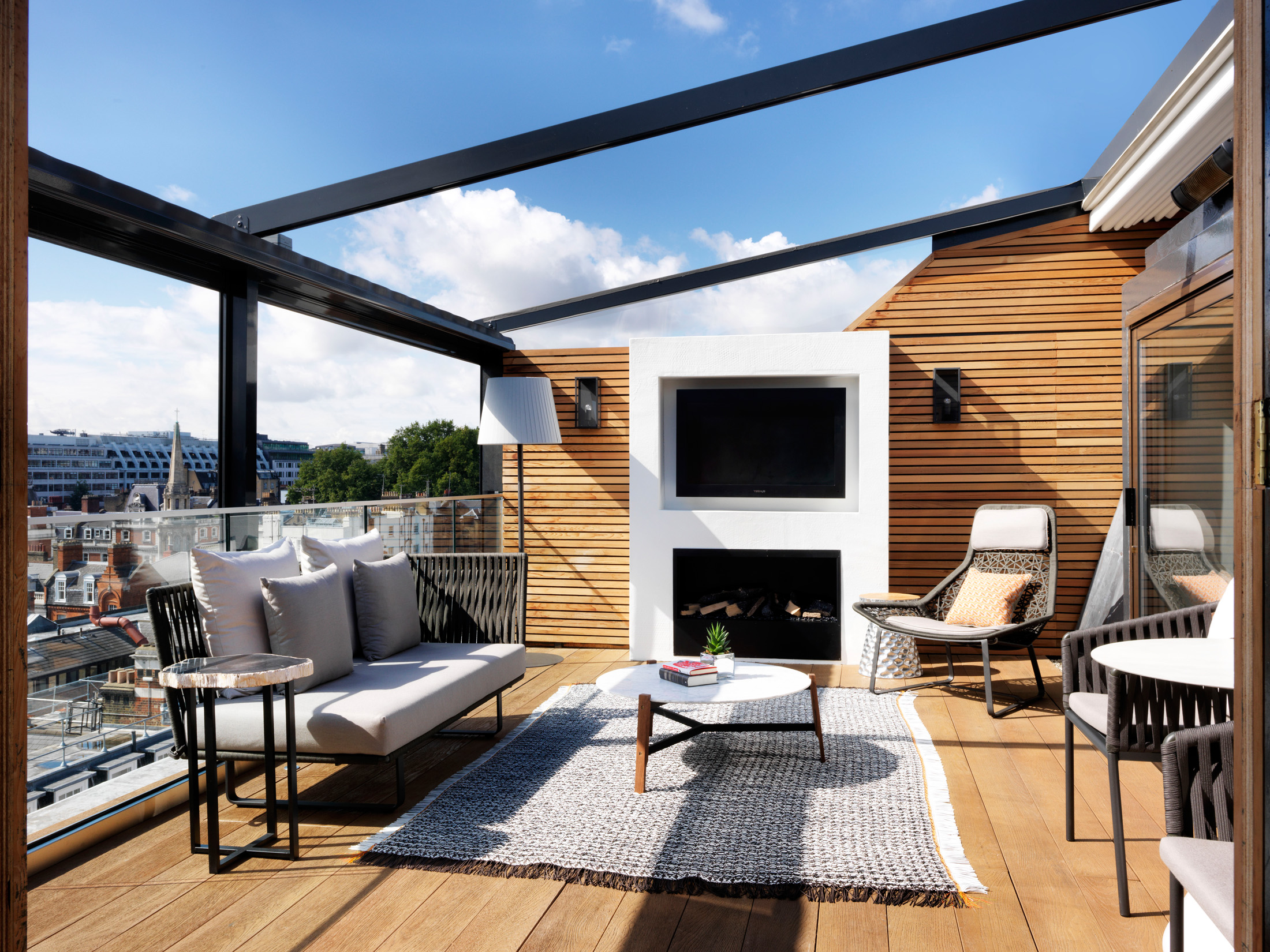 London is a notoriously sprawling city—so booking a hotel in a neighbourhood you'll enjoy thoroughly exploring is a must. To wit, consider the Marylebone Hotel. Situated in Marylebone Village, the contemporary, five-star Doyle Collection property is an easy walk from key sights (Hyde Park, the excellent Wallace Collection, Oxford Street, if that's your thing). And yet, with its cozy restaurants, cool pubs, historic book shops, and luxury shopping both vintage and new, the cobblestoned neighbourhood lives up to its village distinction—albeit this is one very posh village.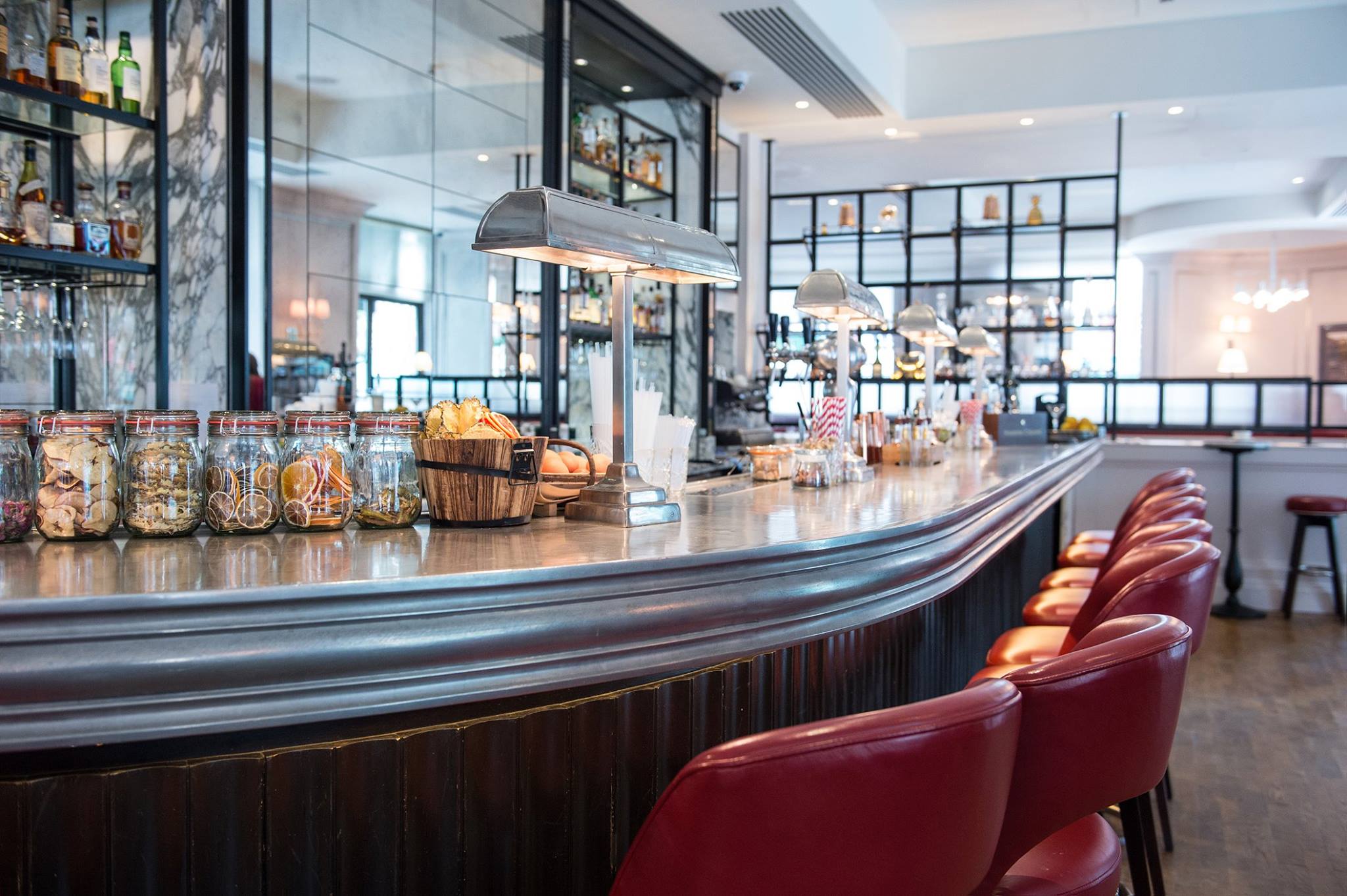 Inside the hotel, one will find an eclectic charm reminiscent of sixties-era British designer David Hicks' style—tailored, graphic, and rife with geometric touches and bold colours. The overall effect is sophisticated with a touch of mid-century cool. Rooms (of which there are 257, plus 44 suites) demonstrate rigorous attention to detail, and are not only thoughtfully filled with all the amenities and snacks the most demanding of us could hope for, but feature unexpected design details, from an all-marble-everything bathroom to gigantic mirror TVs.
The property additionally stands out for its juicery (a boon at breakfast), lovely pool (less common than one would assume of London's top-tier accommodations), and its restaurant, 108 Brasserie, which is smartly decorated in marble, brass, and velvet, and features massive windows and cobblestone-front sidewalk seating. Here, an artisan coppersmith-made pot still named Isabella is responsible for distilling the hotel's signature Marylebone London dry gin as well as limited-edition handcrafted small-batch gins for 108 Brasserie (Isabella is aided by eighth-generation distiller Johnny Neill). Sample the house gin in the form of a Lady Marylebone cocktail, where it mixes with grapefruit, rose liquor, elderflower, and grenadine—making for a delicious way to start (or cap off) an evening enjoying all the Marylebone Hotel's luscious neighbourhood has to offer.
Photos courtesy of The Doyle Collection.
_________
Never miss a story. Sign up for NUVO's weekly newsletter, here.