The purpose of a hotel, at its primal core, is to provide a place to rest one's head. Yet, under the cover of night, a time of relaxation for most is not a time of relaxation for others. At Claridge's hotel in central London's Mayfair neighbourhood, this holds especially true.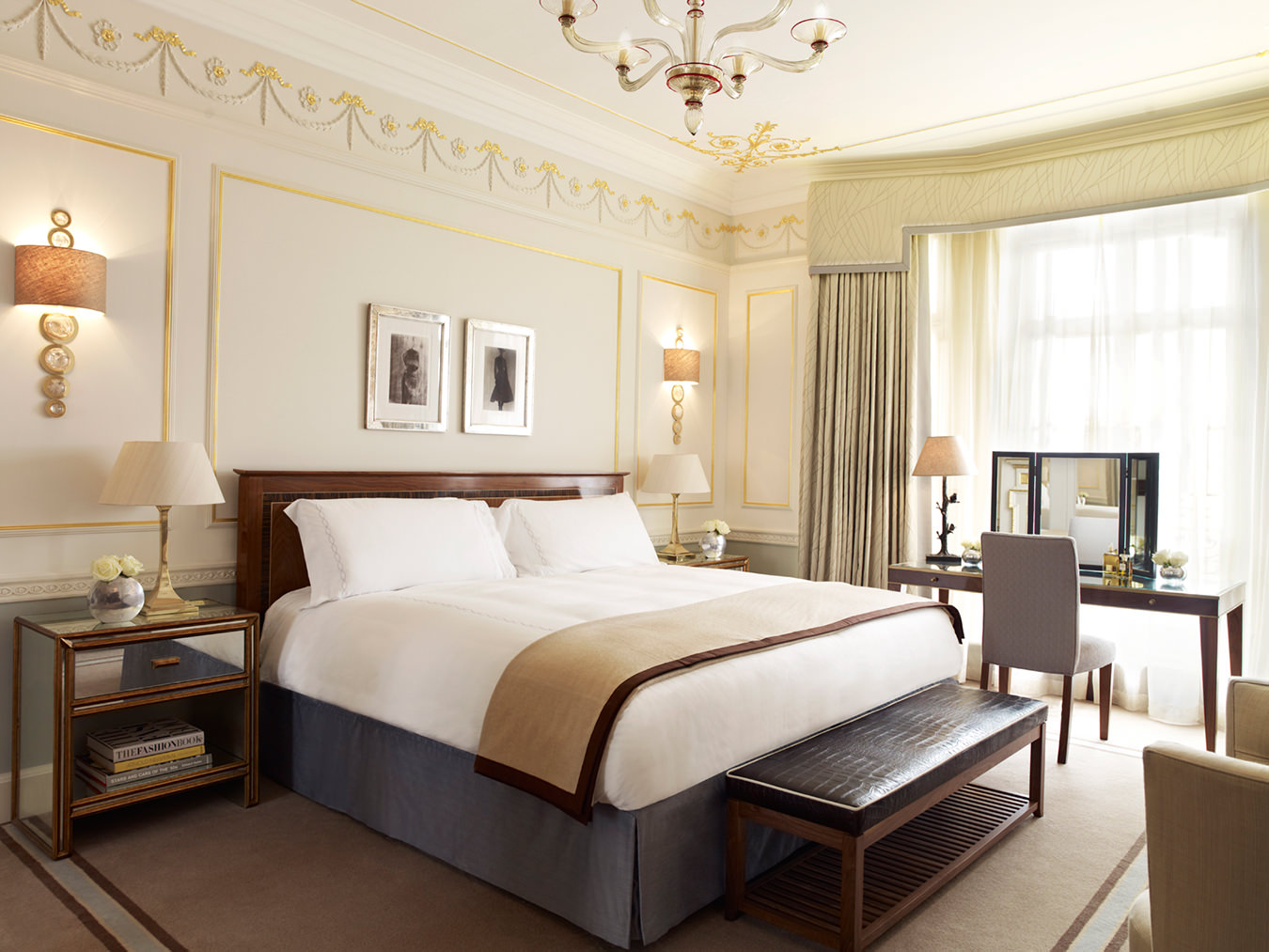 It is in the wee hours that the hotel's Dale Chihuly blown-glass chandelier—all 800 pieces of it—must be cleaned by hand. Each day before sun-up, the kitchen team is fastidiously preparing trays of room service to wheel breakfast-in-bed to some of London's most glamorous hotel rooms. (Top suites at Claridge's are in the ballpark of £7,000 per night.) This is the same kitchen that turns out over 1,000 lobster claws per year, 60,000 bottles of champagne annually, and tier upon tier of sandwiches and scones for the Claridge's daily Afternoon Tea. (It is a service which comes with a reputation for being one of London's finest and most bookings are taken months in advance—a glass of champagne with your cup of Earl Grey is, delightfully, encouraged.)
At the quintessentially British Claridge's, five-star is done differently, especially amidst today's big-business industry of luxury hotel chains where one-of-a-kind properties are all too often overshadowed. Refreshingly, Claridge's feels more like staying with a proper, yet jovial, family, and far from the stiff-upper-lip sort. The hotel is commandeered by general manager Thomas Kochs, for whom no special request is too grand. (A favourite example was the guest who requested a Jacuzzi bath for her visit, but her specified suite had none. In a matter of days, the bathtub was promptly excised and the Jacuzzi was installed.)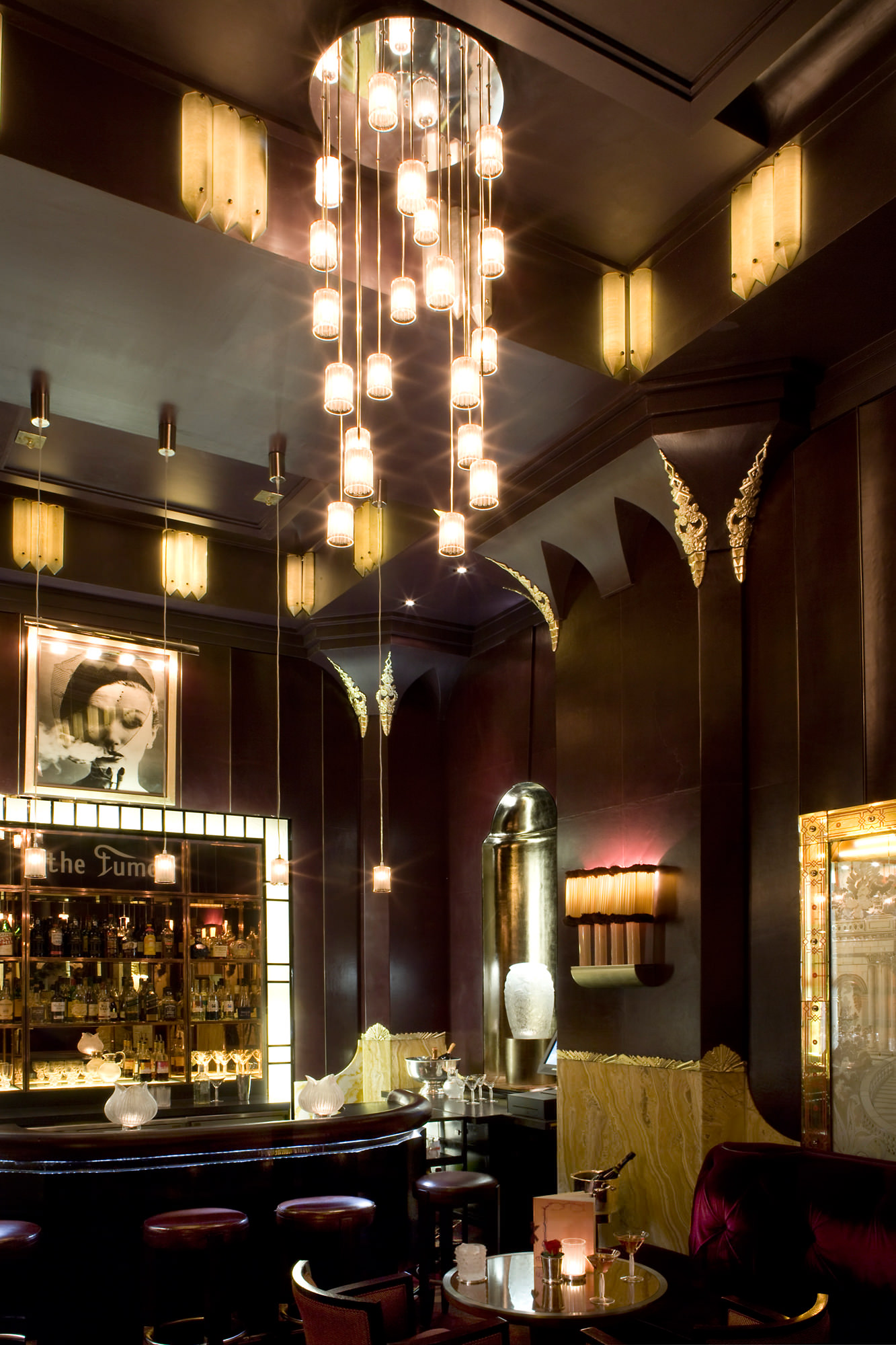 Claridge's has firmly-entrenched roots in British history and its very site has housed a hotel for the past 200 years. It was in 1854 that William and Marianne Claridge opened their namesake property, and a matriarchal portrait of Mrs. Claridge still presides over the lobby to this day. Design-lovers relish in the original art deco decor and the Old World charm is typified in the elevator, where the gentlemanly John Alves presides over the last man-operated lift in London. Alves has whisked Tom Cruise up to his room, along with the likes of Madonna, the Emperor of Russia, Tom Hanks, and numerous more royals and heads of state. Formally known as the keeper of the lift, Alves's daily view is a 115-year-old art deco clock that takes the daily elevator ride up and down with him, hour after hour. Earlier this year, the hotel opened a David Linley-designed map room, complete with custom transatlantic chairs and quiet workspaces for guests with on-the-road business, or those who simply want to pore over a map of London to plan the next day's events.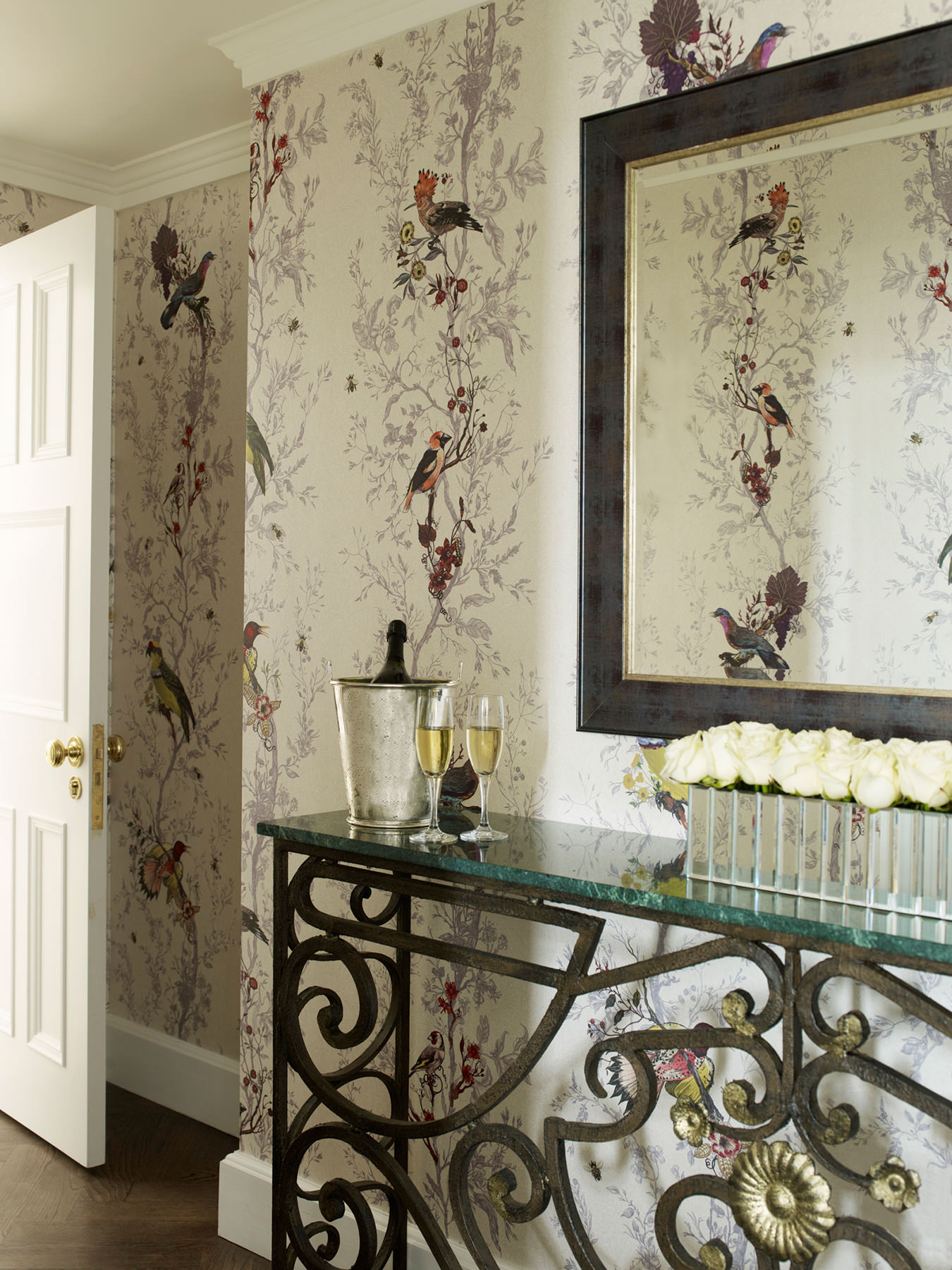 Claridge's has carefully cultivated refinement throughout its many years in business and is now poised at the summit of luxury. Feature suites come with 24-hour butler service and fine details, such as Burberry trenches in the closet for each guest's use, and seasonal welcome gifts like bespoke Easter eggs and Christmas puddings are just a few of its many elegant touches. During the 2012 London Olympics, the Claridge's ballroom was transformed into a 10-day pop-up restaurant collaboration with Noma's chef René Redzepi who crafted a Nordic menu emphasizing foraged finds in his artisanal fare (one dish included a garnish of live ants). The property is also home to London's only Assouline bookstore; the late Queen Mother loved dining at the hotel and did so frequently; and rumour has it that designer Tom Ford's favourite London bar is the darkly-lit, 1930's-themed Fumoir just off from the lobby.
Another regular guest is Carmen Dell'Orefice. At the age of 82, she is known for being the world's oldest model and when in London she gets her beauty sleep at Claridge's. On one such occasion, she noted: "I don't want to get used to having a butler—it's dangerous. You do have to go home eventually."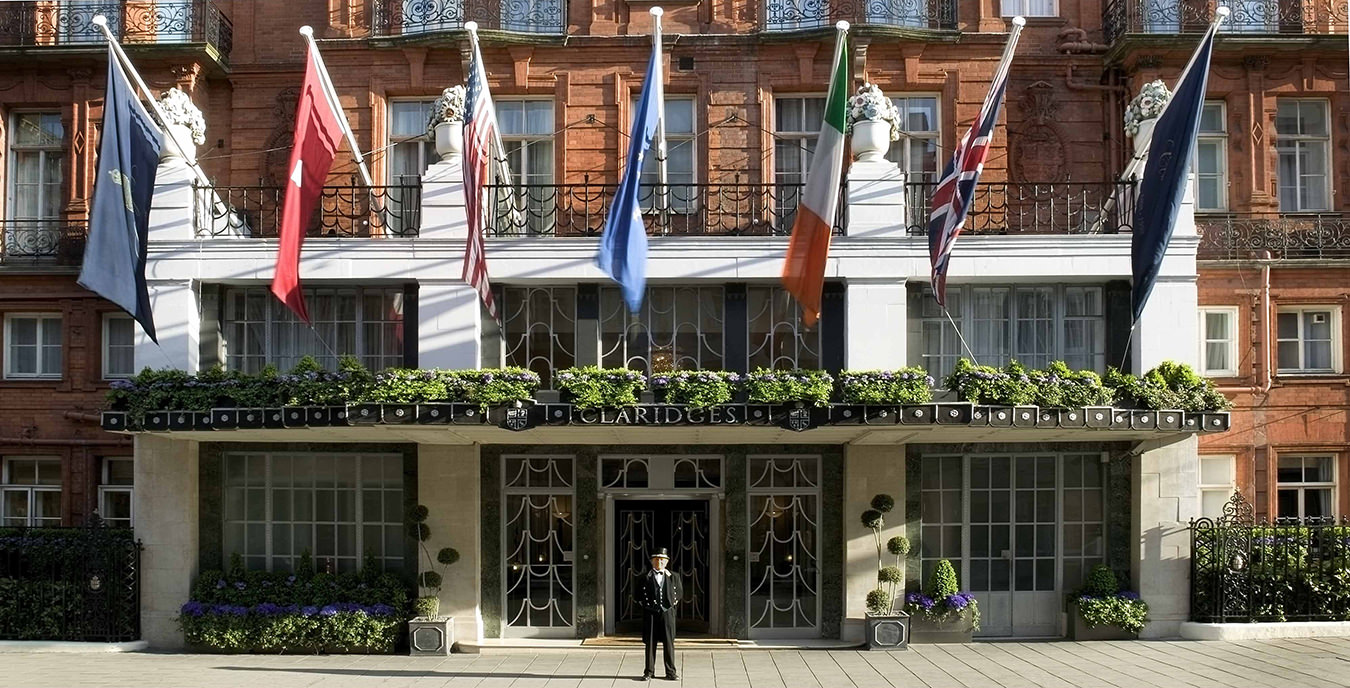 August 21, 2013
Updated: November 23, 2014