A Hidden Bar in Vancouver's China Town Combines Glamour and Narrative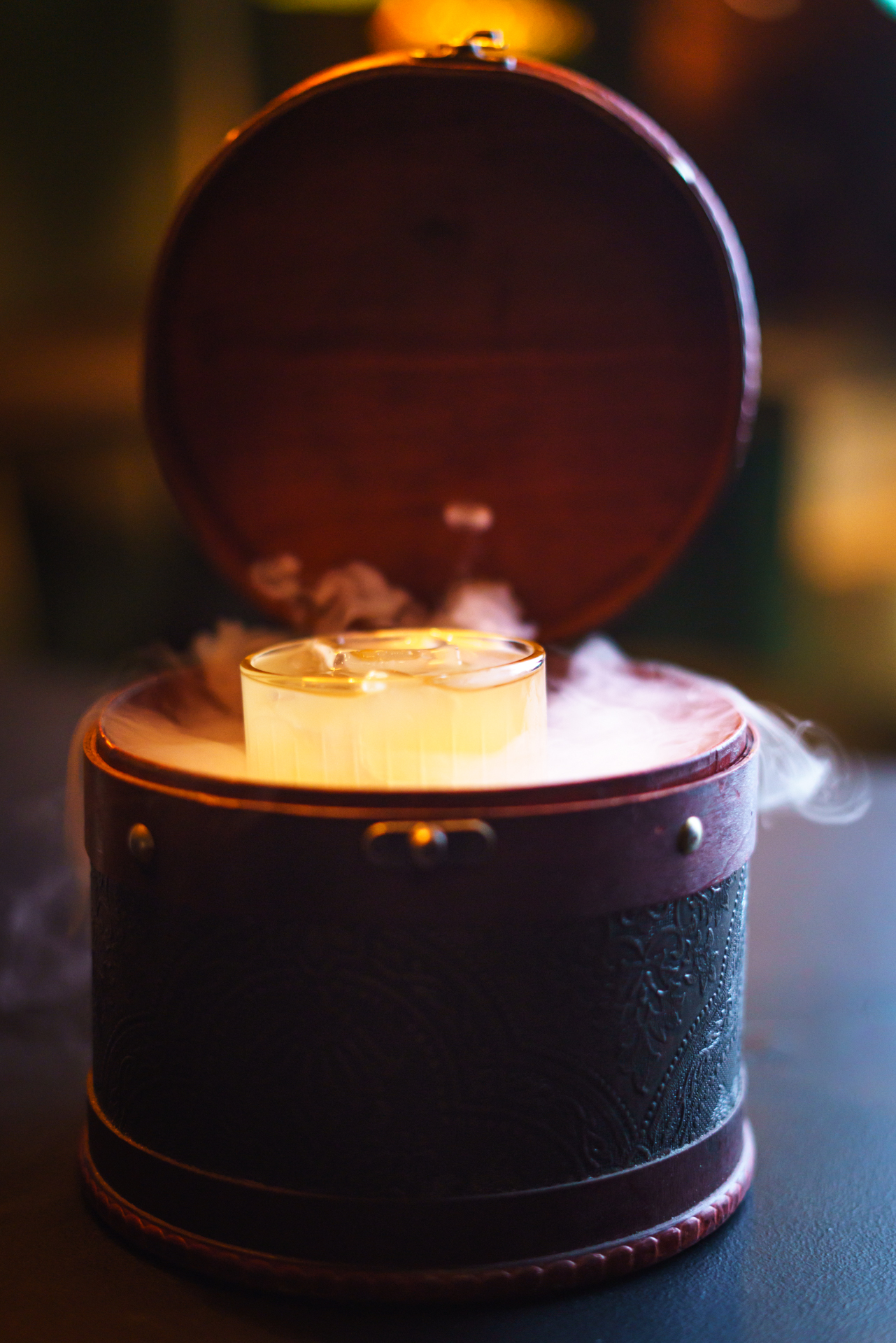 Last month, BLND TGER opened in Chinatown to immediate acclaim, despite the bad press and closures that have plagued the historic Vancouver neighbourhood during COVID. Now, those in the know can access a small, vendor-inspired dumpling parlour called Laowai by ordering a "Number 7" at the counter. Patrons are then ushered into the mysterious back room hidden behind an imposing freezer door.
Conceptualized by owner Lewis Hart, who cut his teeth in the fast-paced restaurant world of Hong Kong, the bar is inspired by the Prohibition speakeasies of Shanghai. The inspiration makes sense in Vancouver, Hart says, because at that time Shanghai was a multicultural place where swashbucklers and eccentrics congregated in the glitzy underground.
Hart, who is obsessed with story, has even integrated the tales of a dozen figures related to the time period into an illustrated menu that reads like a storybook. Instead of opening another sports bar or hipster venture, Hart decided to get into the spirit of the neighbourhood. He says he has already developed relationships with some of the nearby business owners, reflecting the tight-knit, resilient community.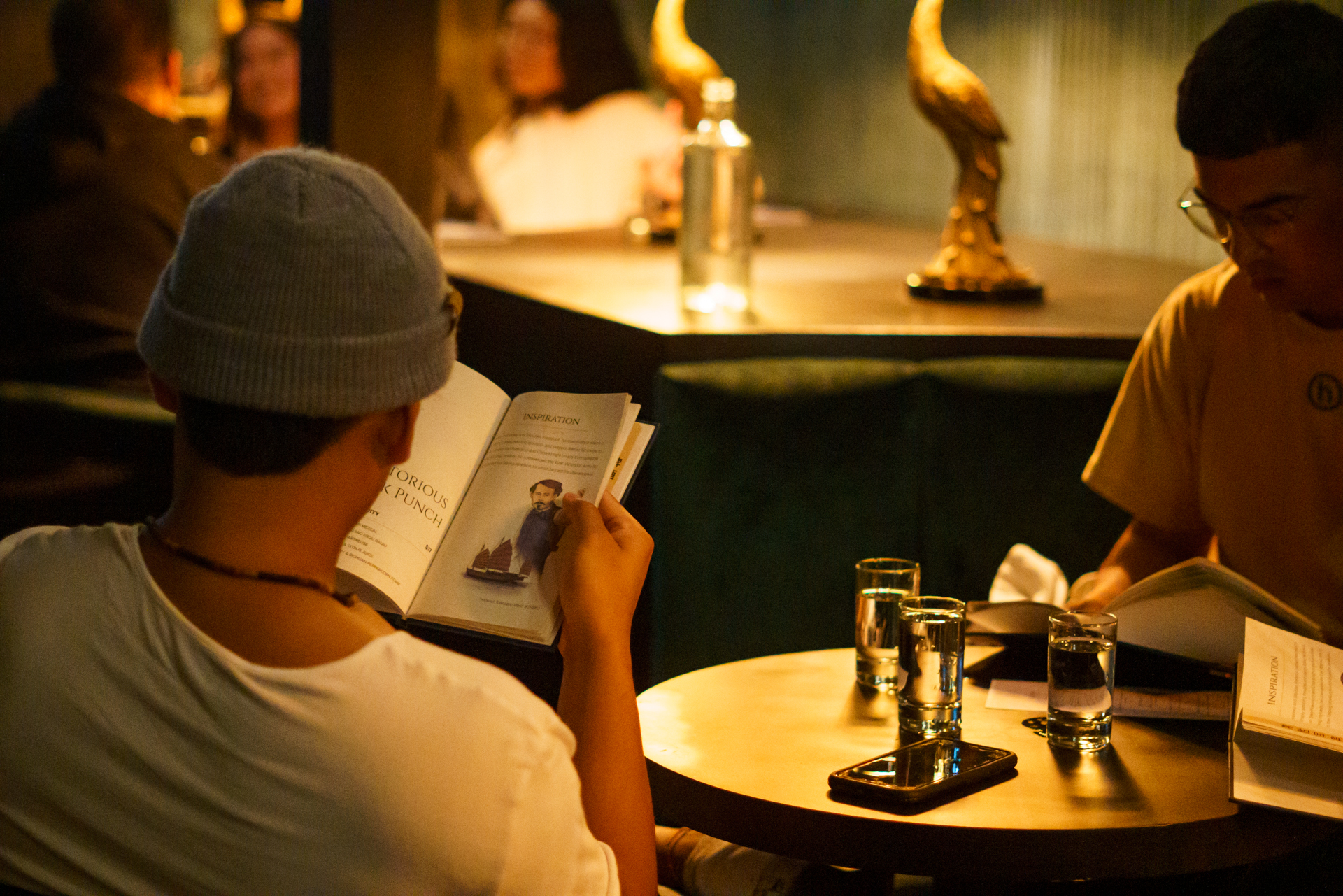 Visually, the space, designed by U.K.-based Bergman Interiors, is amazing. A bird motif with art deco flourishes flows from the more divided areas in the back to an expansive mural of spread wings in gold in the front room. Velvet, malachite, and gold elements, leather banquettes, and peach lustre lamps bring the mix of glamour and noir the era is known for. Patrons feel a communion with the characters from the fast-paced time of glorified gangsters and outsiders who knew how to enjoy life and valued the cultural transcendence of a good story.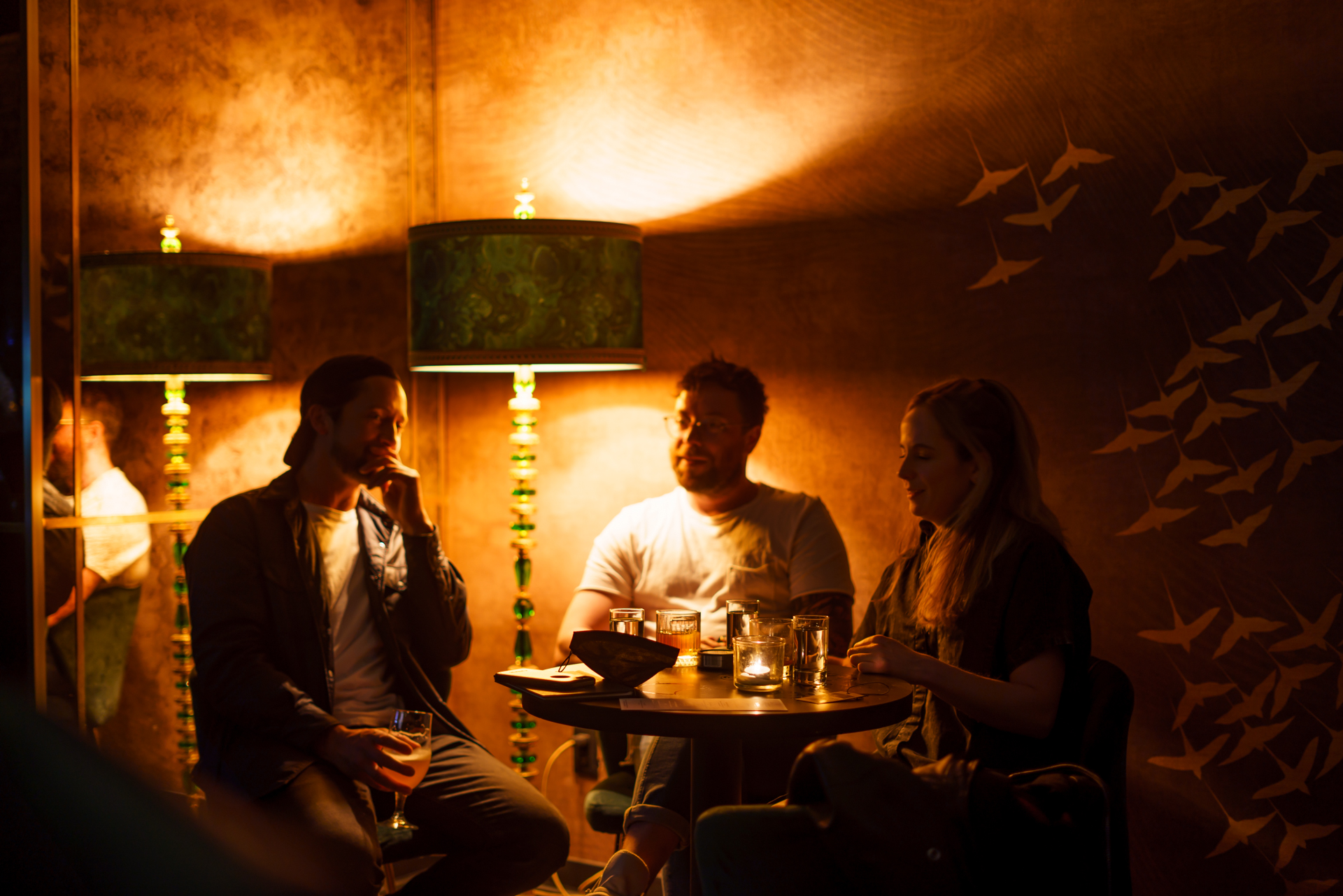 Behind the bar, Alex Black serves cocktails inspired by historical figures that frequented the city from erstwhile Buddhist monks to feminist martial artists, using locally sourced ingredients as much as possible and also featuring the largest Canadian selection of the sorghum-based liquor Baijiu. And chef Phong Vo complements the already impressive dumpling menu of BLND TGER with larger mains for sharing, such as Pork Belly Bourbon Char Sui and Smoking Tofu Noodles.
The bar—which can seat up to 60 guests, barring restrictions—does not take reservations. Hart says a hint of secrecy is great but that exclusivity has no place in the world he's created.
Photography by Josh Neufeld 
BLND TIGER
251 E Georgia St
Vancouver, BC V6A 1Z6