The Royal Lancaster London Hotel
Updating a mid-century icon.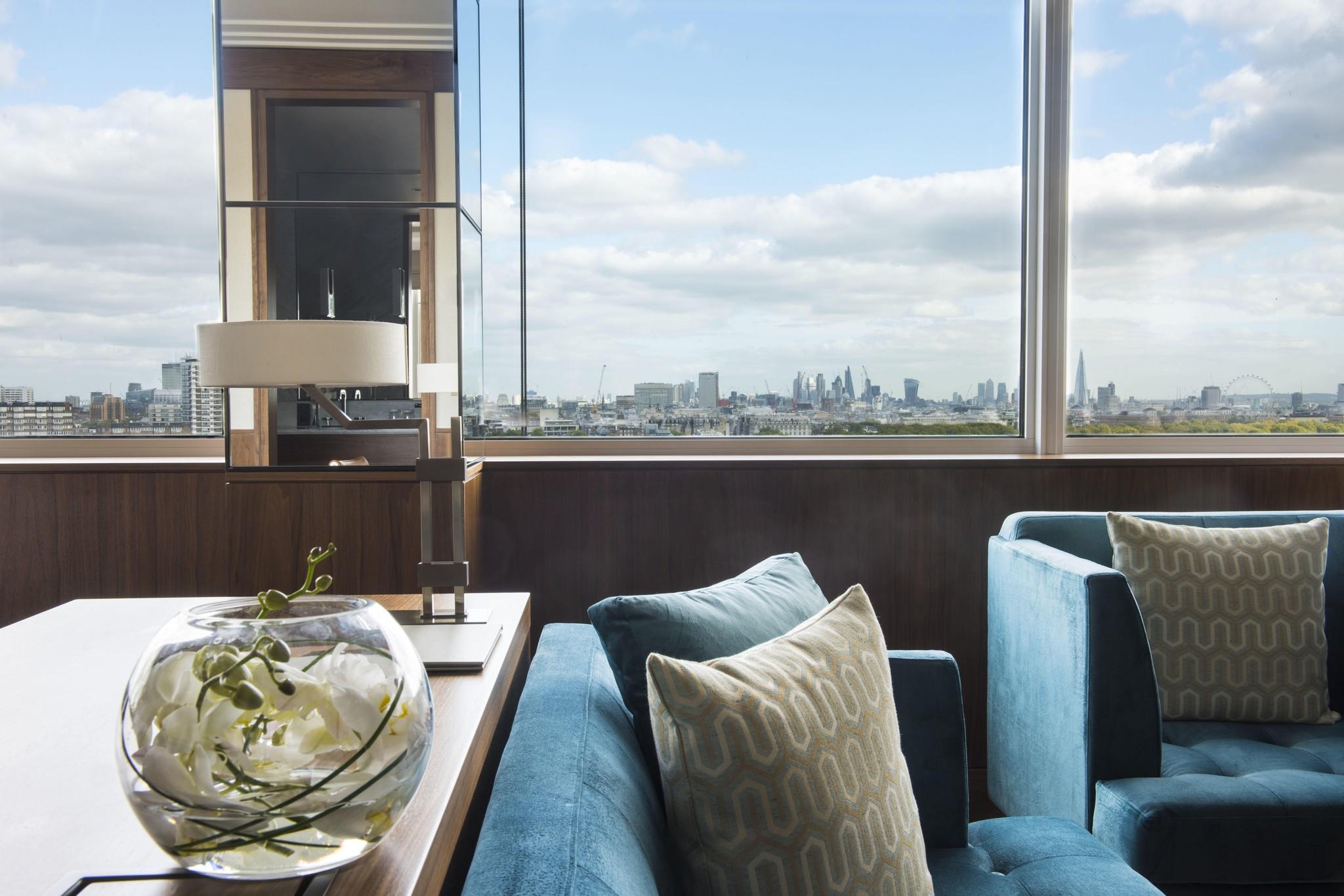 Countless hotels deem themselves iconic in historic London, but how many have hosted an after party for the Beatles? The Royal Lancaster, for one. After the rock group's animated feature film Yellow Submarine debuted in Piccadilly Circus in 1968, the Fab Four made their way to the Royal Lancaster, a towering beacon on the edge of Hyde Park, to cut a rug late into the night. The Lancaster's nightclub was even renamed Yellow Submarine for the occasion, a moniker that it kept for several years afterwards. Half a century later, that after party space is now a banqueting suite—but you can still dine where the Beatles danced, if you wish.
Muhammed Ali, Diana Princess of Wales, Sir Michael Caine and, more recently, Prince Harry have all attended soirees (or filmed movies) at the hotel, but these illustrious events were almost not meant to be; the structure was originally destined for an office block. The developers changed the plan when the City of London offered grants for the creation of new hotel rooms, as there was a shortage, and the Royal Lancaster opened its doors with 416 of them—with excellent views over London in every direction.
Countless hotels deem themselves iconic in historic London, but how many have hosted an after party for the Beatles?
In 1994, Thai hotelier Khun Jatuporn Sihanatkathakul purchased the property and just last November, an £80-million ($140-million Canadian) refurbishment was unveiled, propelling the aging abode to the next level. From the exterior, the industrial tower's renovation isn't immediately apparent, but continue to the opulent entrance—refurbished with a tall, glazed glass façade—and step inside the contemporary lobby to be greeted by a palatial white-marbled staircase, vases of fresh flowers, and the Hyde Lobby Bar. After a long journey, there is nothing quite like a G&T on ice crafted with the Royal Lancaster's eponymous gin, distilled with aromatic botanical infusions from nearby Hyde Park.
While imbibing, glance up to spot the honeycomb-shaped brass chandeliers, an ode to Royal Lancaster's rooftop inhabitants: the hotel was the first in central London to install beehives on its roof in 2009 and there are now over 500,000 bees buzzing about in 10 hives. It's a short flight away for them to pollinate the towering lime trees in Hyde Park's immaculate gardens; nectar from the native trees' tiny yellow blossoms give the honey a slight, minty taste. Spoon the champagne-coloured elixir onto toast at breakfast, or better yet, sip it in the vodka-and-lemon-based Queen Bee cocktail while daydreaming of the Beatles, dancing the night away, nearby.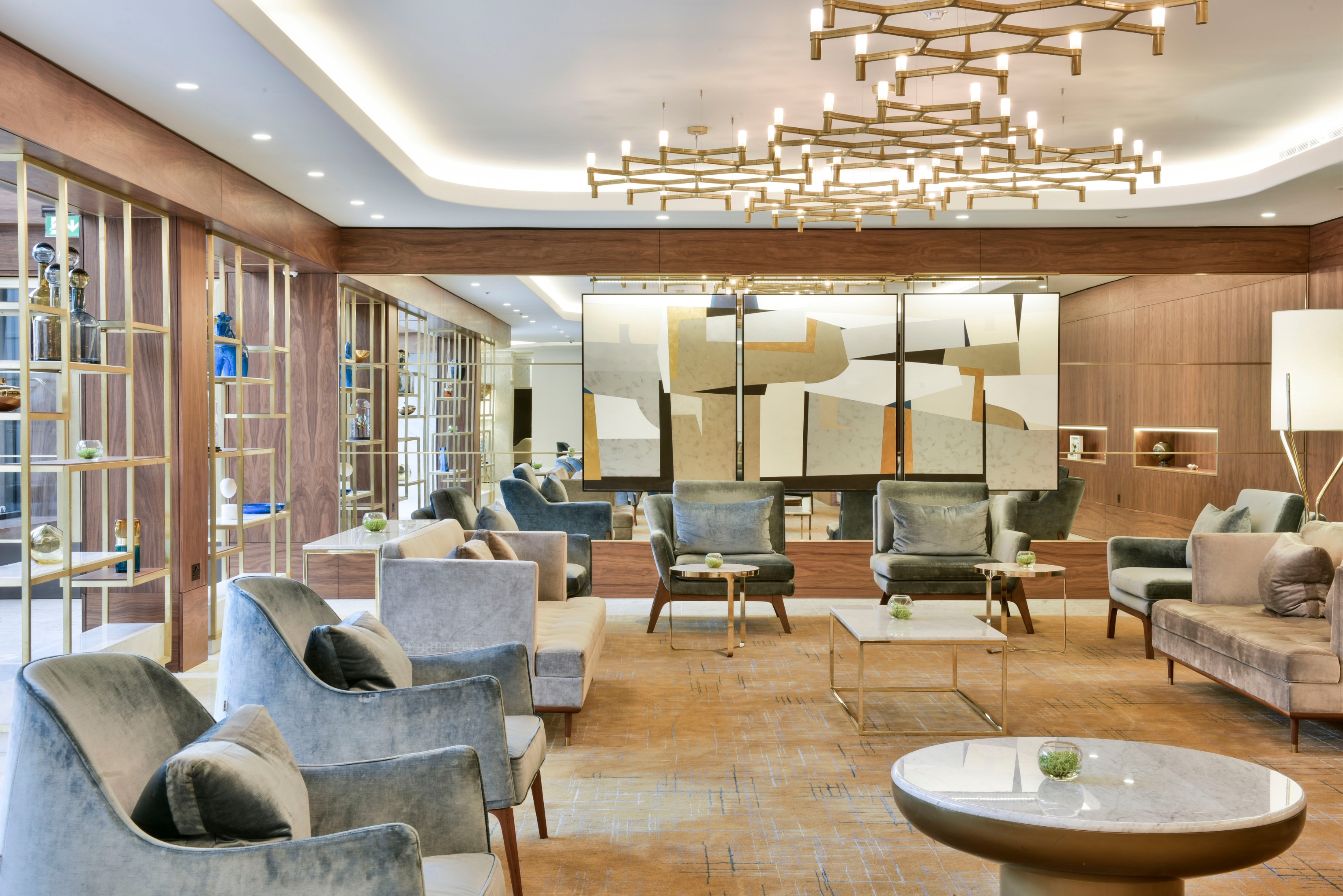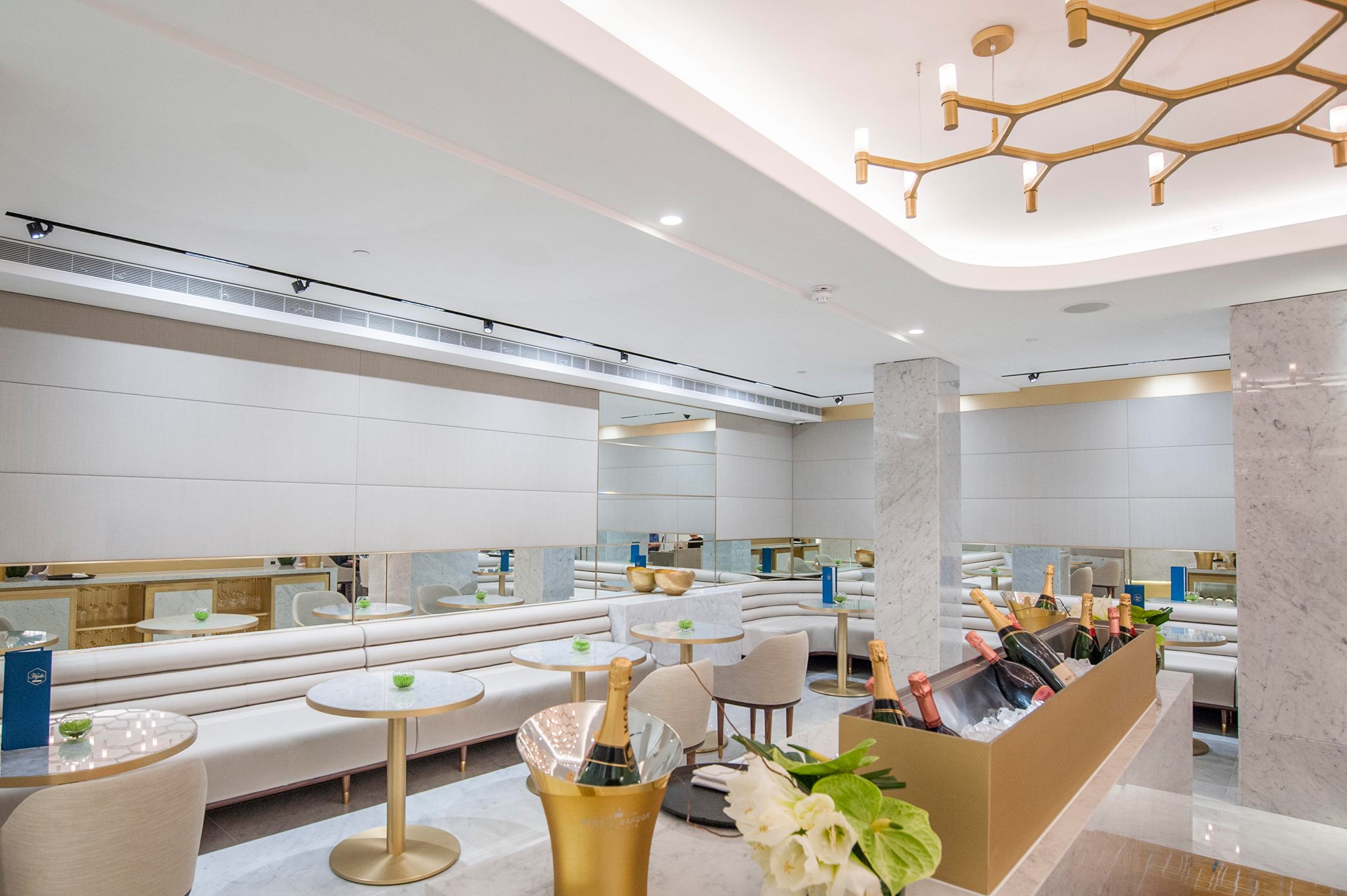 _________
Never miss a story. Sign up for NUVO's weekly newsletter, here.