Cape on Bowen by Grant Architecture Studio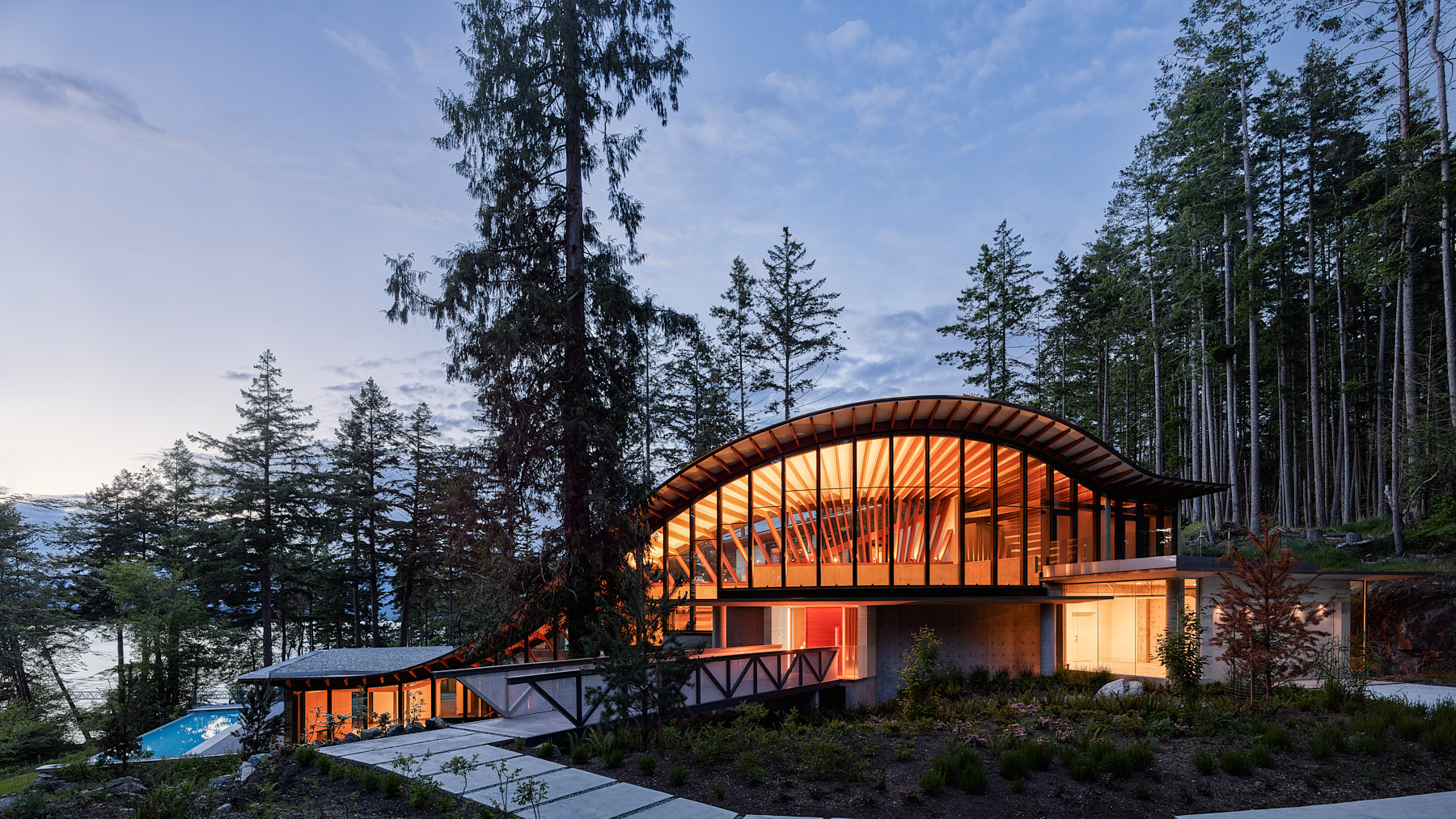 This home on Bowen, a small island only accessible from mainland British Columbia via ferry, almost looks more like an art gallery than a home, yet who said living can't be artful? The 9,500-square-foot structure features the juxtaposition of concrete and wood, improbable forms, and generous glazing, resulting in a sculptural residence that still complements the dense foliage of its surroundings.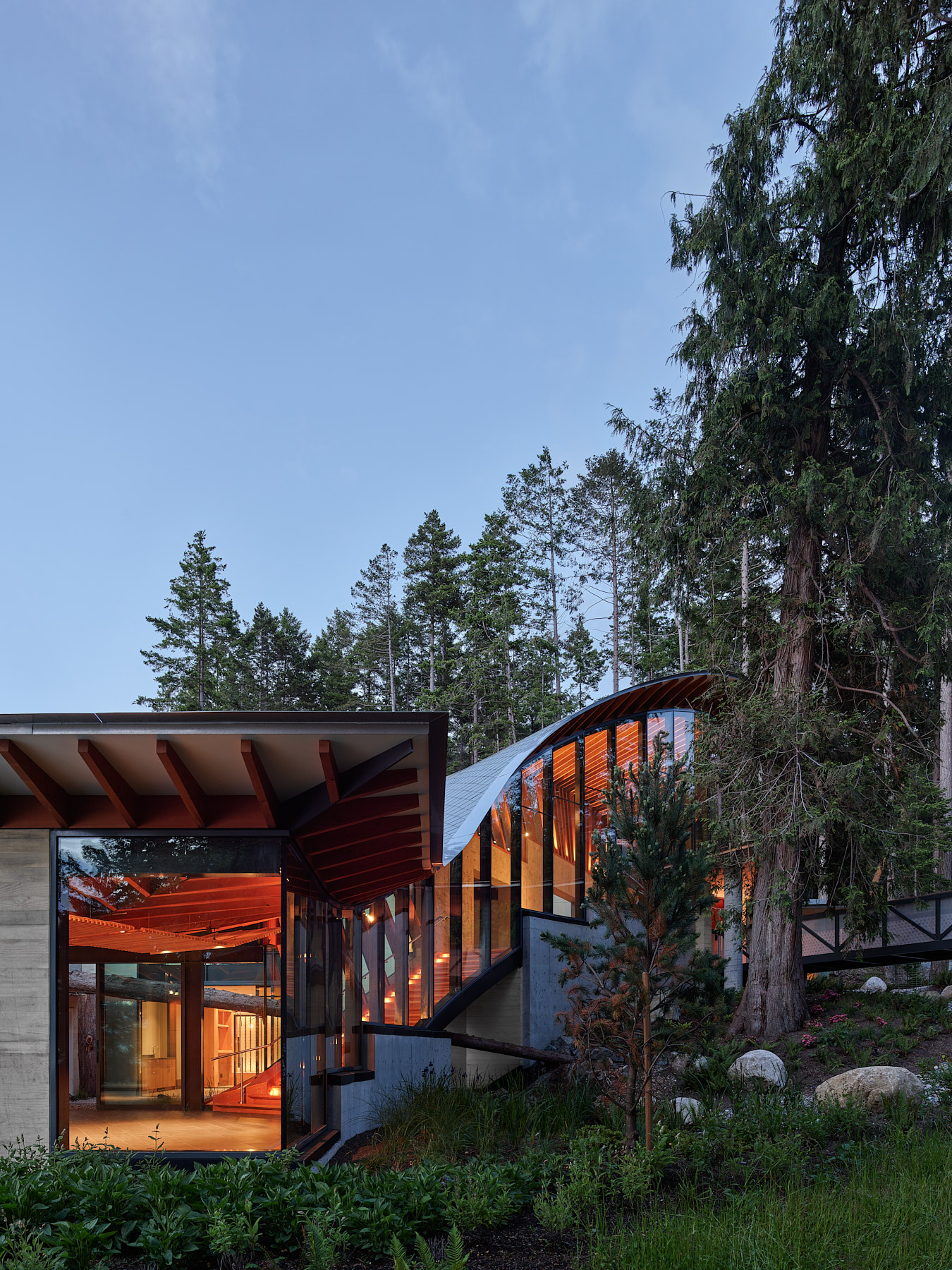 The client wanted a comfortable retreat that was interesting and unique in terms of materiality, volume, and form, and the design was primarily architect-led, giving Grant Architecture Studio, a Vancouver-based firm, the freedom to experiment with the special configuration of the home built by contractors True Pacific Construction.
The first and most impressive aspect is the "wave" roof connecting three pavilions that cascade down toward the water. This wave also houses the main circulation and the stairs. It is the main concept and physical heart of the home that, with generous glazing, is also the primary point of connection to the outdoors. At night, with the soft but bright interior lighting, it is a sight to behold.
The three separate pavilions step from the top of the slope down to the entry, near the infinity pool and expansive deck at the lowest elevation. Each pavilion has a simple envelope. These rectangular structures have some space in the middle and exist separately while being connected by the sloping eccentricity of the wave-like causeway. The upper and lower structures are dedicated to more private spaces like the bedrooms and a pool lounge, while the middle pavilion is more public, with the living and dining rooms in the heart of the set-up.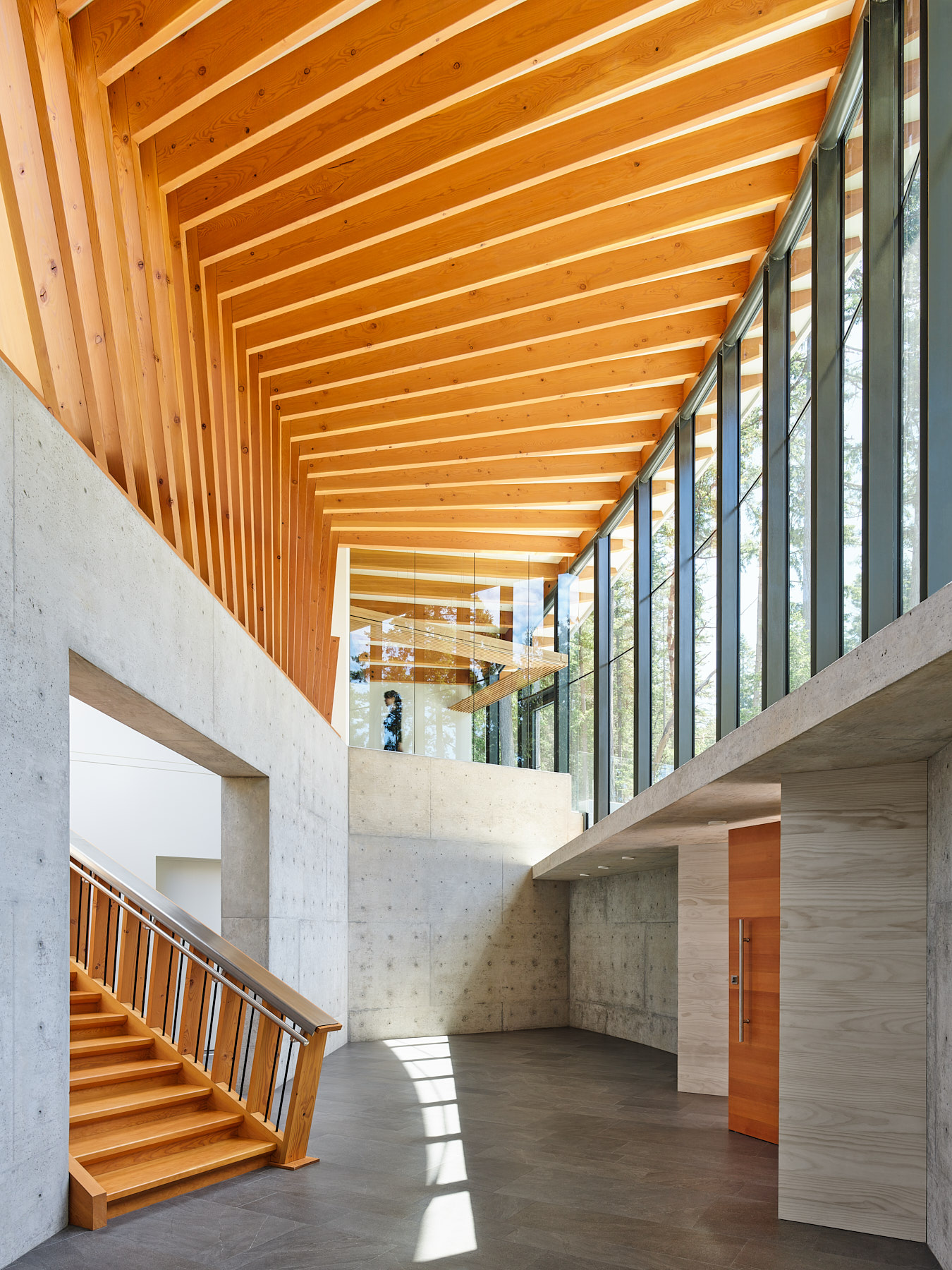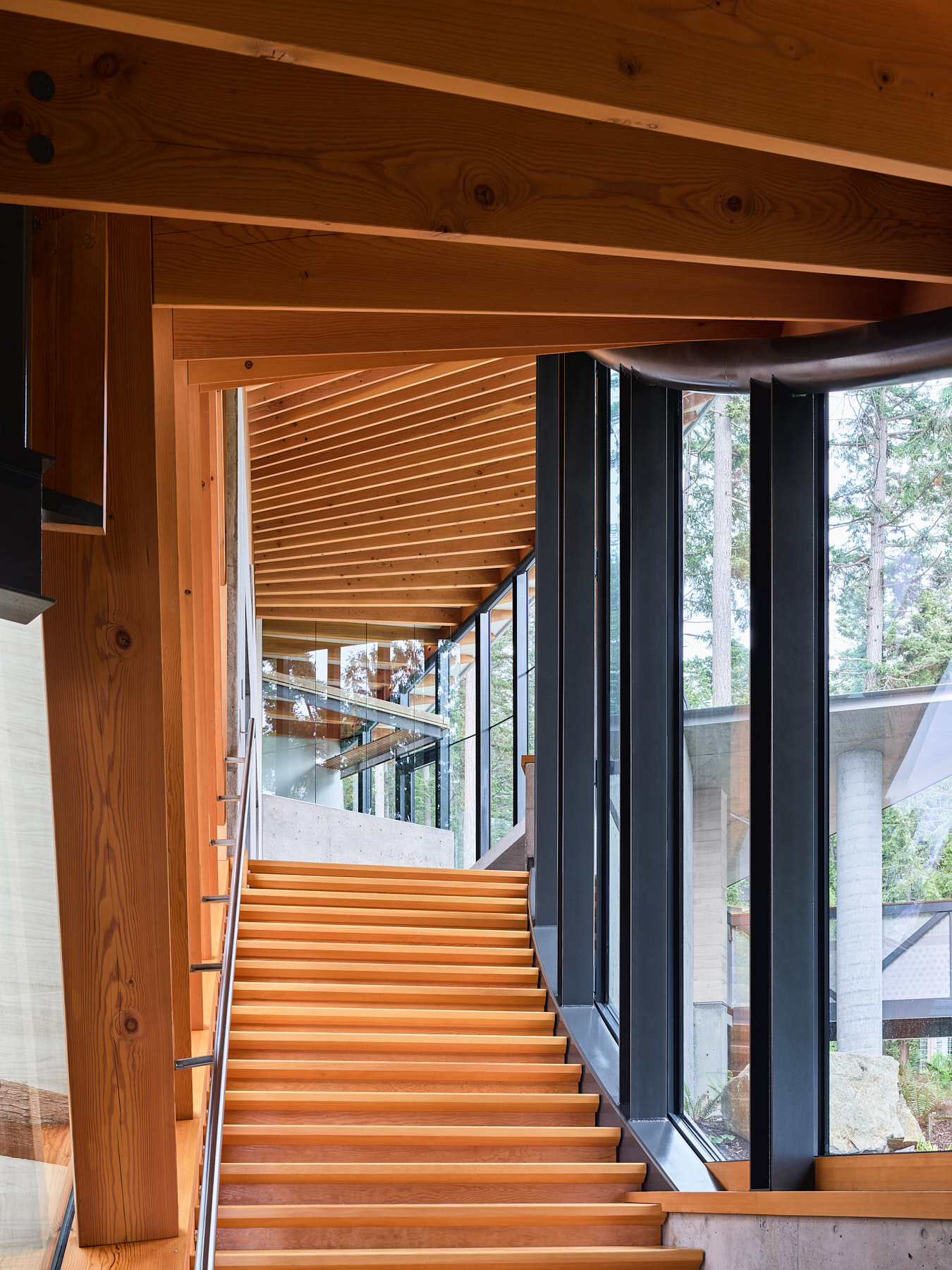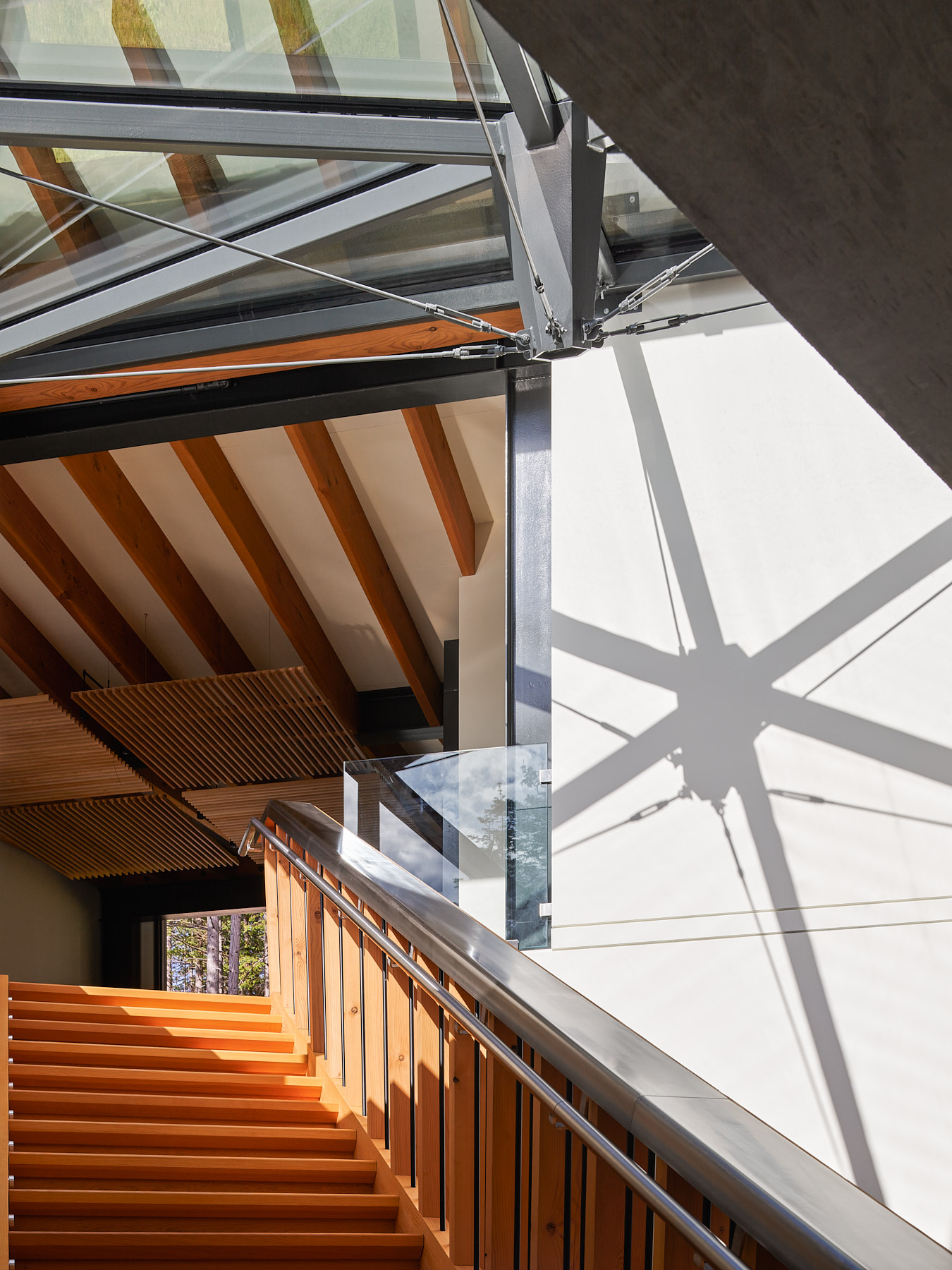 This is a home for architecture lovers, and the experience of being inside it is truly tectonic. The wooden ribs of the ceilings, made primarily of fir, give the ceiling a lovely structural texture that extends the space and reinforces the constructedness of the home. The wooden staircases jutting out from the concrete lining of the causeway have an element of rawness, as do the unpolished concrete walls.
Steel also plays an important role in the materiality: in the window frames and sashes, and in the occasional stainless-steel beam that shines down from the ceiling like a bit of high-tech lightning. A stunning, austere Corten fireplace stands in the primary living space.—unweathered, the texture is intense and presents another side to materiality, contrasting with the smoothness of the concrete.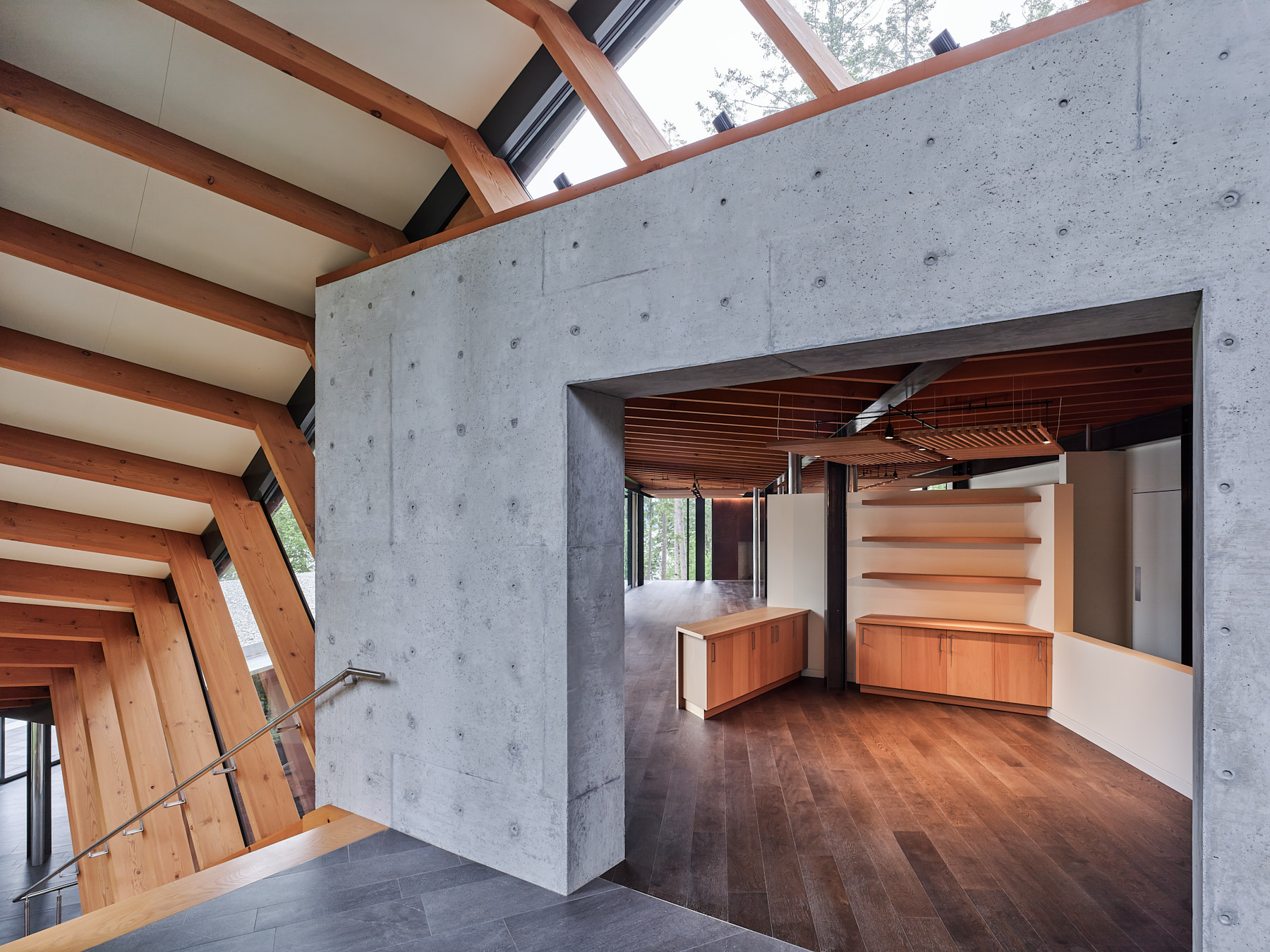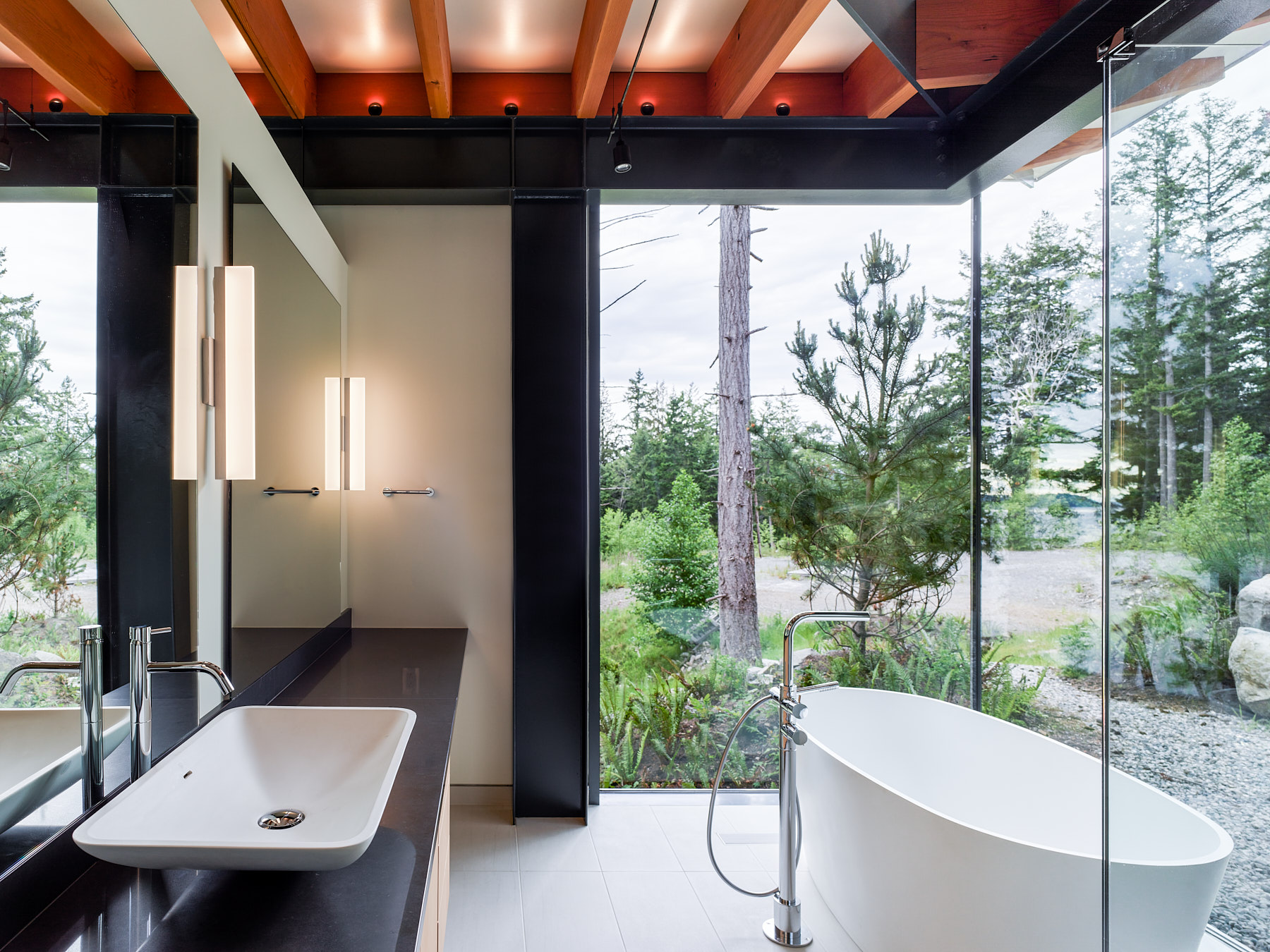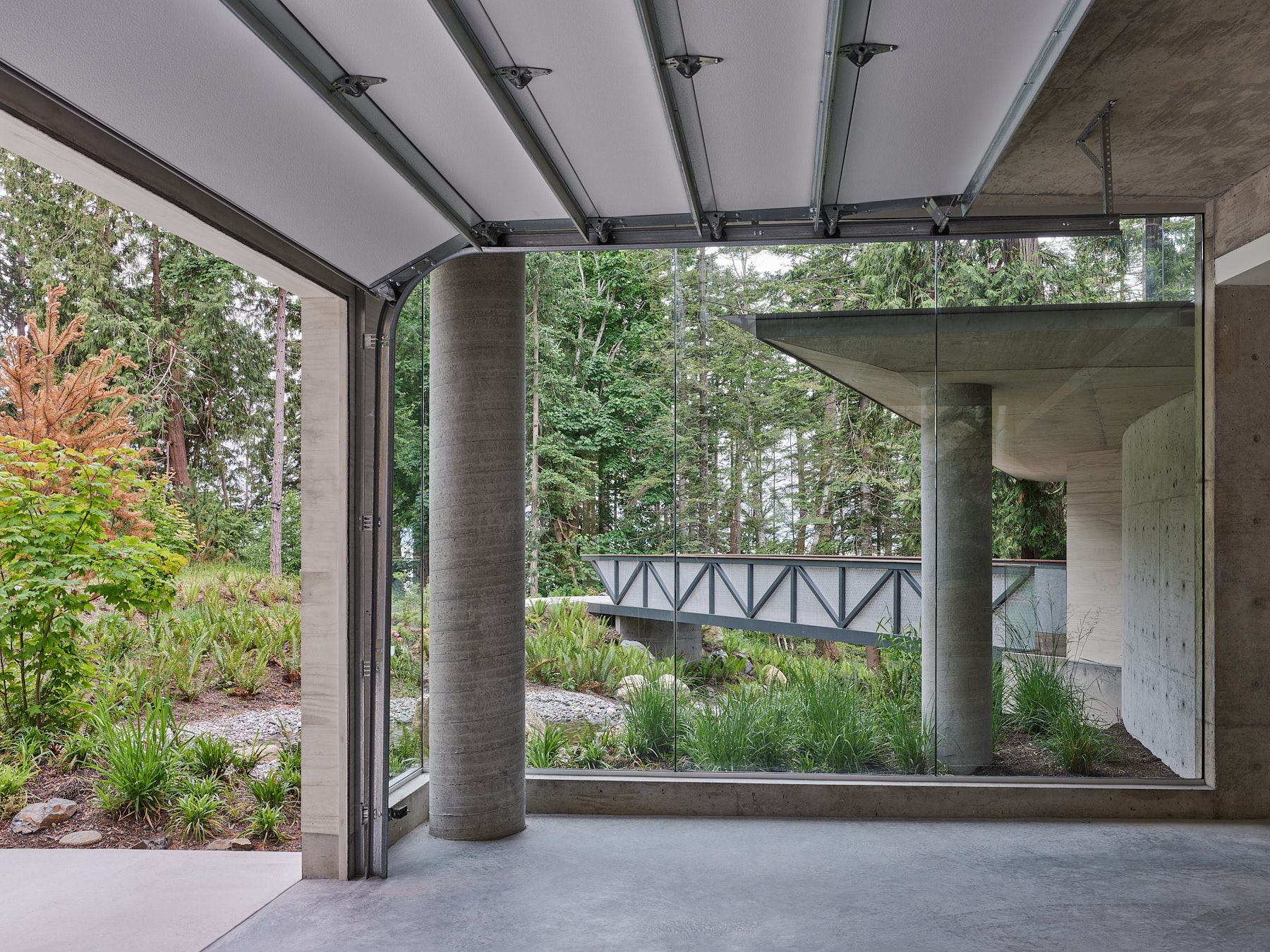 As for technology, the home is an example of how far 3D modelling has come, producing the complex angling of the wave form. The home also features cisterns and rain collecting systems that point towards a more sustainable ethos, which can be found in the building culture in B.C. more generally.
Photography by Andrew Latreille. 
Part of our Home of the Week series. Read more HERE.