Maple and Buckwheat Financier Cake with Pears
A recipe by Montreal chef Patrice Demers.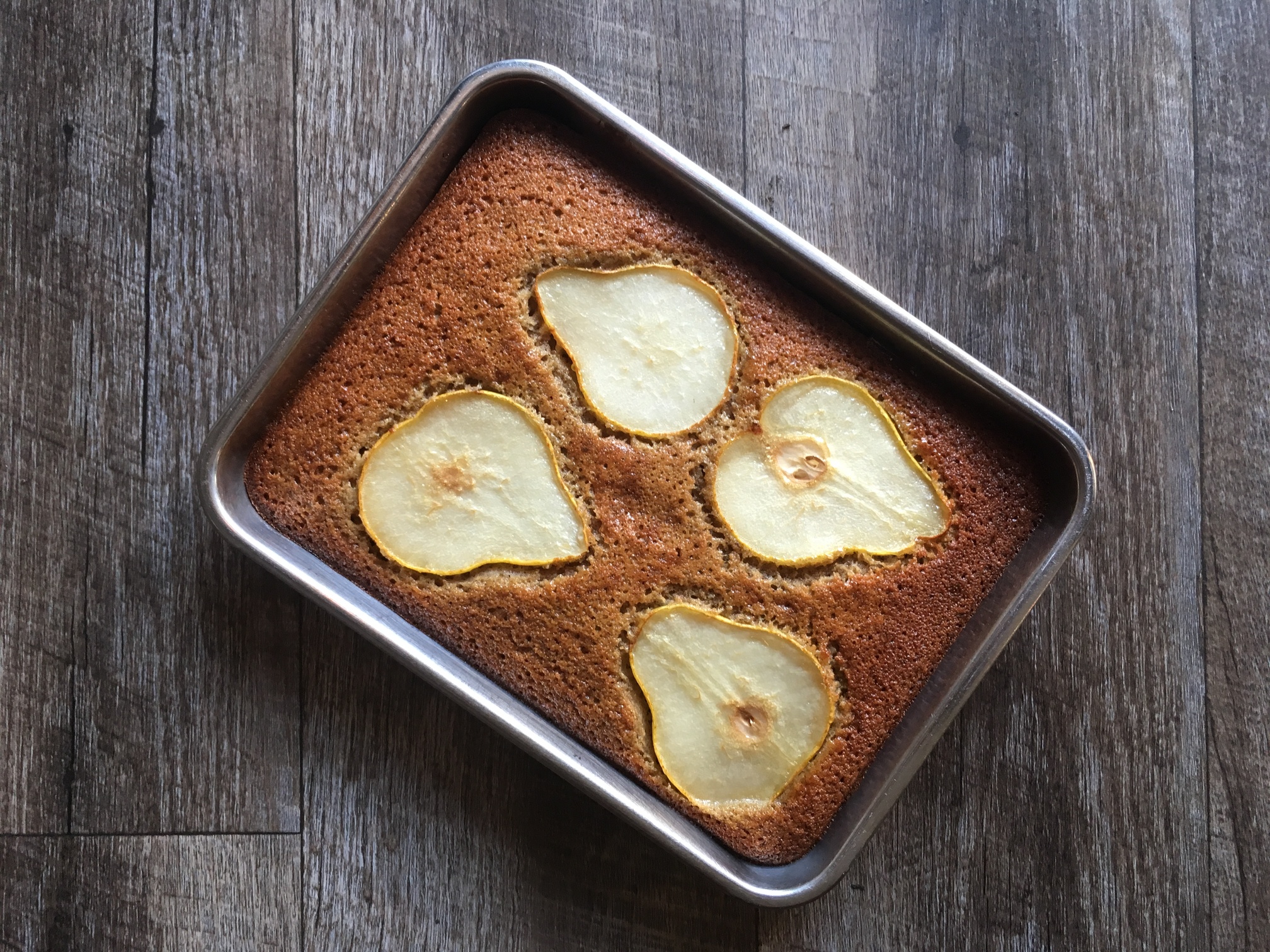 A seasonal recipe by Patrice Demers of Patrice Pâtissier, brown butter, maple, and pear marry seamlessly in this simple and rustically beautiful dessert. Your kitchen will smell heavenly.
Ingredients
1/2 cup (115g) unsalted butter
1 1/2 cup (220g) fine maple sugar
3/4 (75g) cup almond powder
1/2 (72g) cup buckwheat flour
1/4 tsp salt
6 egg whites
1/3 cup (65g) canola oil
2 pears, sliced 1 cm thick
Method
1. In a deep pot, cook the butter at medium heat for about 2 or 3 minutes until you obtain brown butter. Take the pot of the heat and let the butter temper slightly.
2. In a big bowl, combine all the dry ingredients.
3. Pour the egg whites on the dry ingredients and mix them well with a whisk.
4. Incorporate the canola oil and the brown butter, mixing well with the whisk until you have a smooth batter.
5. Pour the batter in a smaller bowl, cover with plastic wrap and let it sit in the fridge for at least 3 hours.
6. Preheat the oven at 350°F.
7. Butter and flour your baking pan.
8. Pour the batter up to ¾ of the pan and add the slices of pears on top.
9. Bake for 20 to 30 minutes until the financiers are golden brown or until a toothpick inserted in the center come off clean.
_________
Never miss a story. Sign up for NUVO's weekly newsletter, here.