A renaissance in Old Montreal.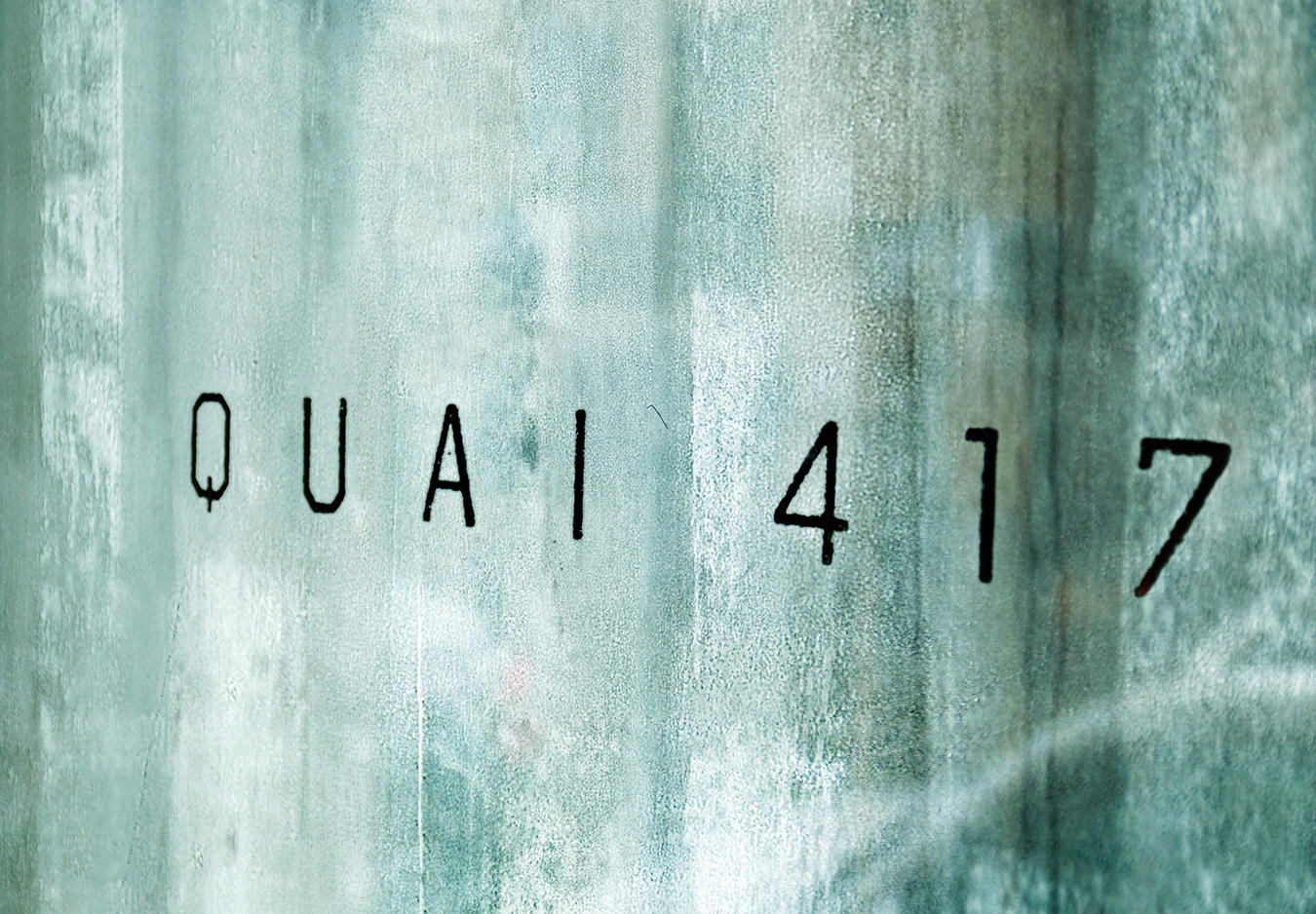 An unofficial fashion district is rising over the cobblestones of Old Montreal. A foundation of stylish boutique hotels popped up at the turn of the millennium, and the neighbourhood received an added dose of cool after a network of supper clubs injected a jolt of nocturnal glamour. Long-standing avant-garde Boutique Reborn soon met the arrival of mega-retailer Ssense on historical rue Saint-Paul, followed by dandy sensation Michel Brisson and ultra-chic Cahier d'Exercices. By the time Denis Gagnon unveiled his eponymous underground boutique (it is literally subterranean) last May, the chic factor of Le Vieux, as the quartier is called by French speakers in the know, rose exponentially.
So it came as no surprise when another designer heavyweight, Philippe Dubuc, became the newest kid on the block. Dubuc and his two business partners, Jean-François Bourque and Marie-Claude Gravel, have opened Quai 417, located slightly off the main thoroughfare; it celebrated its official opening last November. Here he will sell his namesake men's label, as well as limited-edition pieces for women, alongside a host of carefully curated international labels. "We want to mix our creations with others and create a multifunctional space open to different artistic fields," he says. "It is a new concept for us, and we are very proud of it."
By "multifunctional", Dubuc means that the 1,500-square-foot industrial space (designed by architect and friend Gilles Saucier) will double as a gallery. The canary-yellow cages that serve as clothing rocks are all movable; Bourque says, "The concept of the design is that nothing is permanent—except for the fitting rooms." Artists will thus be given carte blanche to rearrange said racks and "inhabit" according to their whims. The first installation by Double-Écho displayed électrico-poétiques in the storefront windows, mixing painted text and fluorescent lights.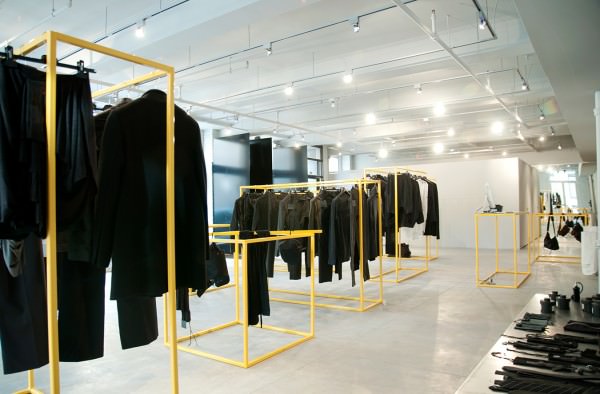 Gravel comments, "I hope to have, each season, a different artist—be it video, photography, whatever." Ultimately, Gravel's aim is to invite the designers themselves, "to give you the chance to experience their artistry outside their clothes."
The designers showcased at Quai 417, Gravel asserts, are like Dubuc; they maintain a small production and therefore a more intimate relationship with their designs and their customers. Shoppers can invest in cashmeres by Jean Colonna from France, denim by New York's R13, separates by Belgian duo A.F. Vandevorst or United Kingdom label InsideOut, and Italian footwear by BB Washed and Premiata.
Quai 417 is not entirely an antidote to online shopping, as the owners hope to move in that direction eventually, but, as Gravel says, they offer an alternative—in the labels they offer, and also in the overall concept. "There is so much shopping online these days. So we wanted to reward shoppers that actually come into the store with a new experience."