Old Port's hidden tequila bar.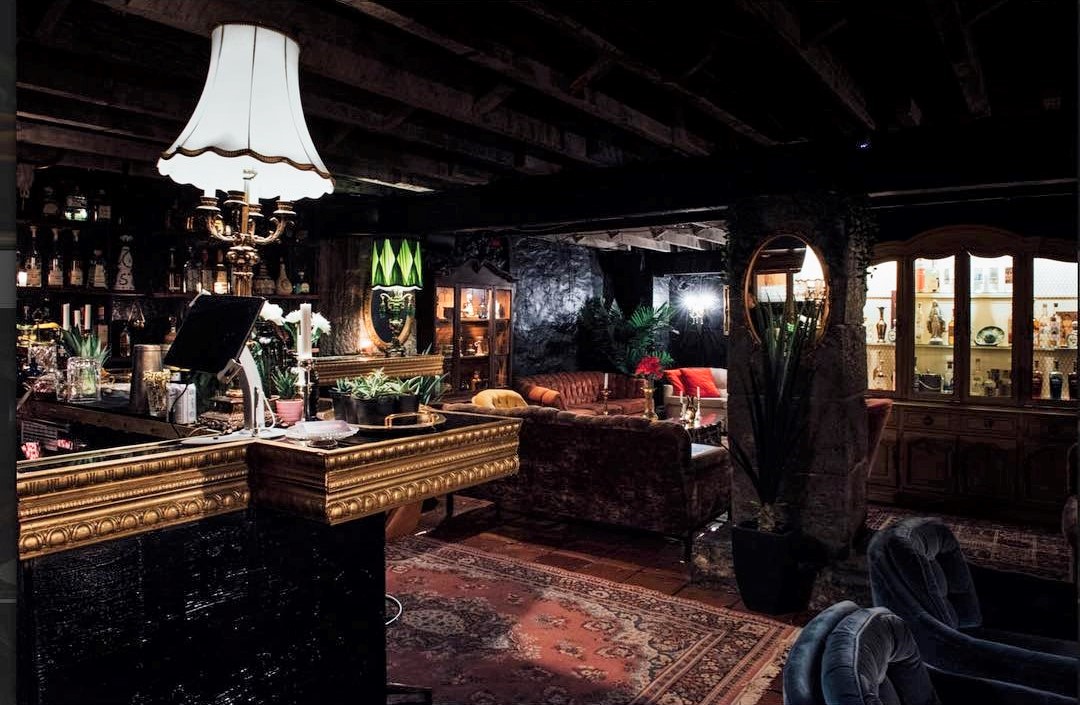 The slick cobblestones of Montreal's Old Port in the winter are treacherous, but Clandestino, a neighbourhood tequila and mezcal bar, offers warm relief from the coldest of nights. Covertly tucked underground beneath Boho, a flashy floral bar, this secluded speakeasy is the latest of principal Charles Manceau's projects in the neighbourhood.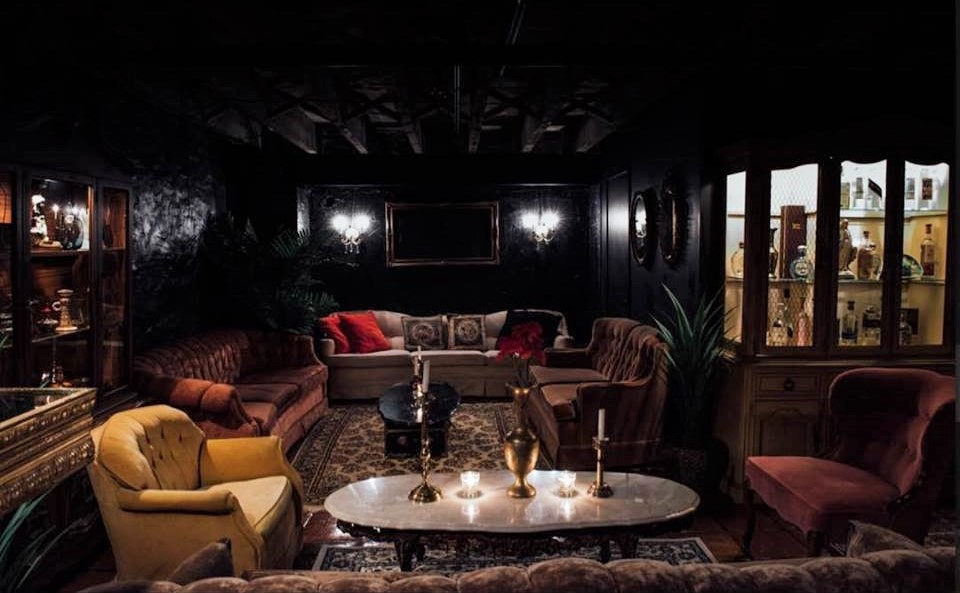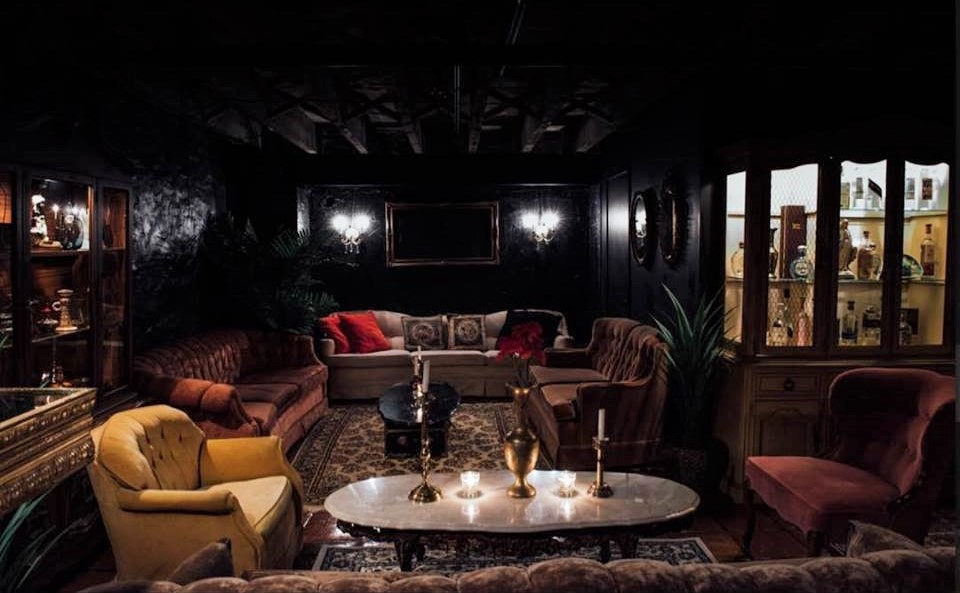 The first step to visiting Clandestino is finding it. After entering Boho, patrons must ask a bartender to escort them downstairs through a well-hidden padlocked door. A trip down a spiraled set of wooden steps reveals a secluded and cozy room that buzzes with energy nonetheless. Vintage velour couches rest upon red Persian carpets, and Depression-era lamps sit atop a sleek bar with gold crown molding. Gold-rimmed mirrors of different shapes line black, painted brick walls, adding depth to the cavern-like space. Though its location is secretive, the energy in Clandestino is warm and welcoming to all visitors.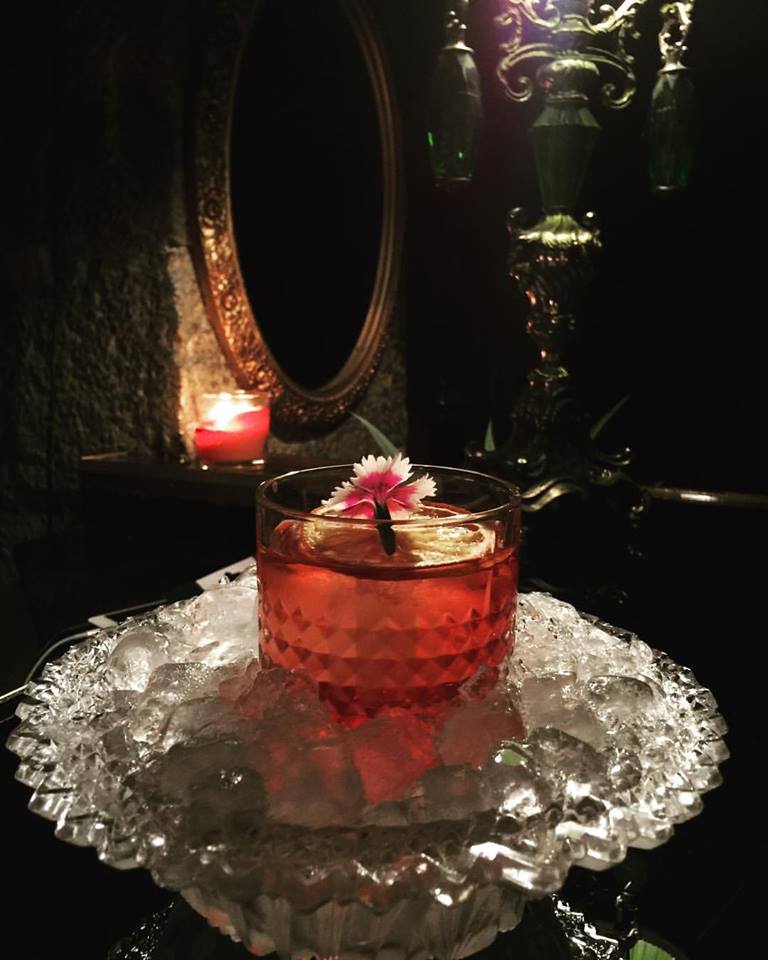 The secluded nature of this bar makes its vast collection of mezcals and tequilas feel all the more exciting. Its menu boasts a long list of both, and staff are eager to walk new patrons through the options. Sitting atop the bar are bowls of 15 distinct shades and flavours of salt. Guests can order tasting plates, cocktails, or glasses of liquor. The ornately-crafted drinks are strong, but go down dangerously easily.
Each drink at Clandestino is uniquely decorated, too—topped with flowers, dehydrated citrus fruits, and colourful salts. The staff put work into their craft, and it shows. This is an ideal spot to nestle into a plush couch with old friends for good conversation over drinks.
_________
Never miss a story, sign up for NUVO's weekly newsletter, here.