Adaptogenic Wellness With Lake & Oak Tea Co.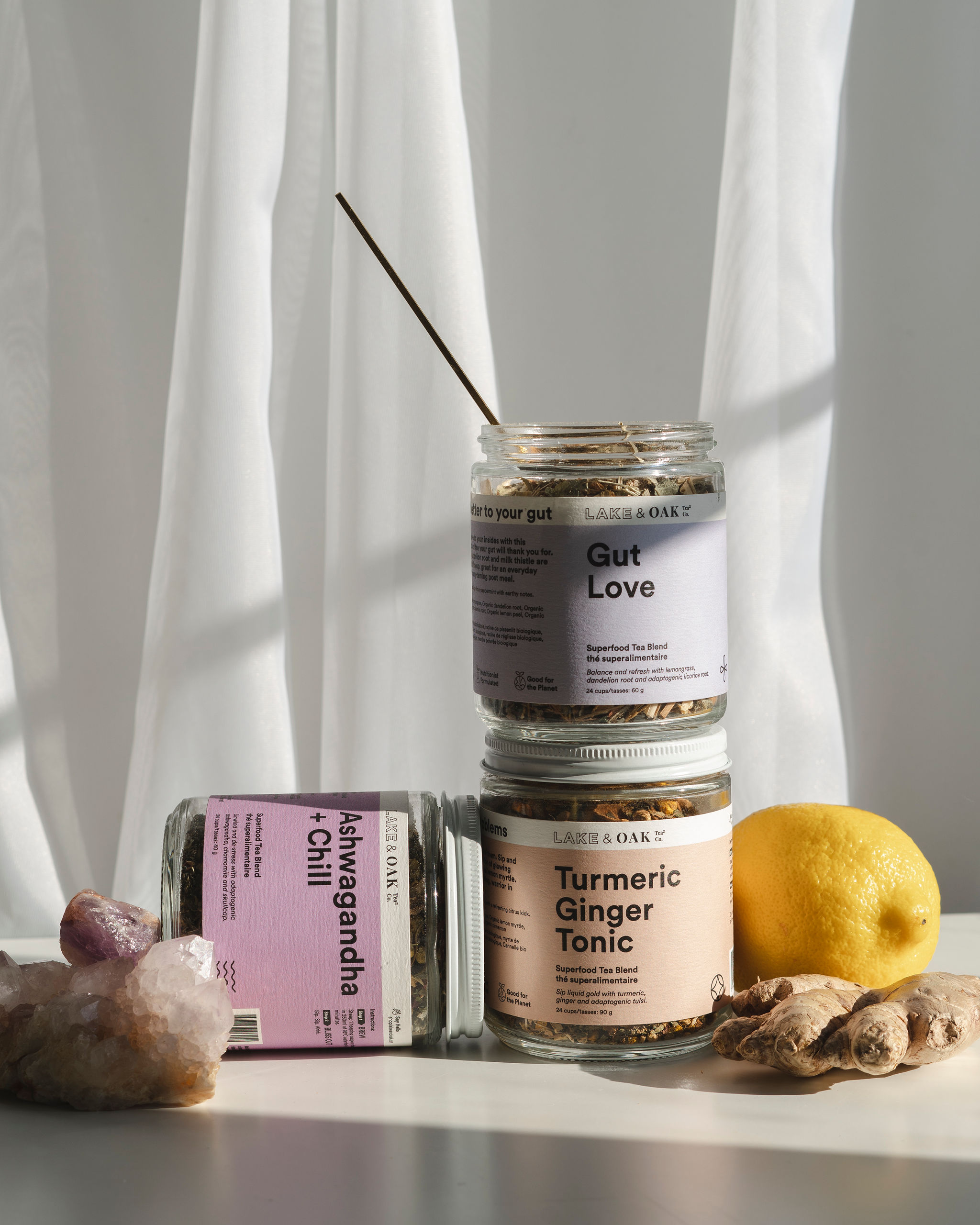 Toronto's Lake & Oak Tea Co. is on a mission to inspire rather than force wellness. The woman-owned and -operated company creates simple organic superfood teas and adaptogenic blends in Toronto made with 100 per cent plant-based ingredients.
The Gut Love adaptogenic tea blend made with lemongrass, dandelion root, and liver-cleansing licorice root is great for digestion or as a tummy-taming postmeal sipper. The adaptogenic Ashwagandha + Chill tea blend, containing ashwagandha root, chamomile, and skullcap, is said to help reduce anxiety, insomnia, and hangover symptoms.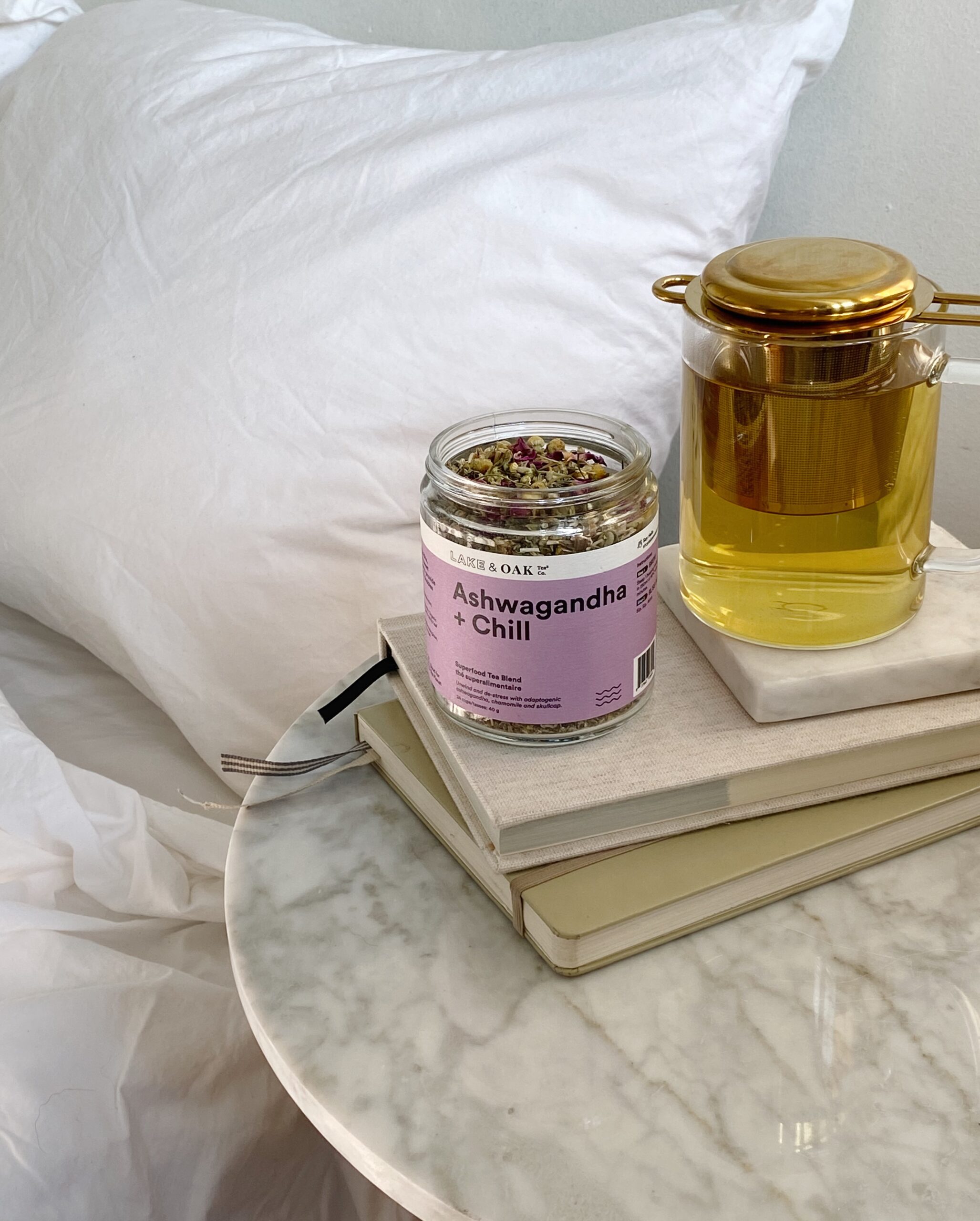 Each tea, latte, or mylk brew has been nutritionist-formulated. Even though there are no added sweeteners, Lake & Oak Tea Co. adds its own touch of sweetness to every purchase by giving back to mental health and addiction initiatives. With the environment also in mind, each blend is packaged with a view to sustainability: from reusable glass jars to compostable tea bags, the company strives to be gentle to the planet.