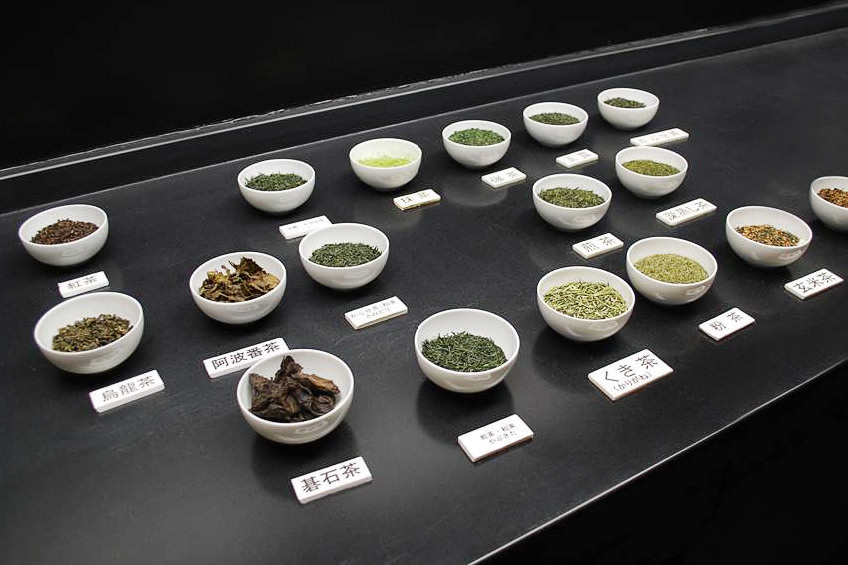 For the Japanese, the drinking of green tea, in the proper way, is a Zen experience. Fukujuen Kyoto Flagship Store, a six-storey emporium in Kyoto, Japan, is dedicated to green tea in its many forms. Here, you can get an understanding of how important green tea is to the Japanese culture and have the unique opportunity to custom-blend your own personalized green-tea mix with a tea educator.
It takes nearly one hour, while sitting with the traditionally dressed, English-speaking tea educator of Fukujuen, to sample and mix various types of green teas. Once blended, the tea is brewed and served as a taste test, after which the dry-leaf mixture of your custom blend is beautifully packaged and ready to purchase.
Each floor is dedicated to a specific tea-related experience at Fukujuen (which loosely translates to "happy tea garden"). In addition to the tea workshop and the shop level, there's a ceramics gallery showcasing tiny porcelain teapots and cups, a floor dedicated to sweets and light meals created with Japanese tea (think green-tea crème brûlée and matcha ice cream), a French restaurant that serves only green tea–infused cuisine, and a floor dedicated to a full traditional tea ceremony. All in all, Fukujuen is an immersive cultural shopping and sipping experience.
May 28, 2012
Updated: April 4, 2015