Home of the Week: Marine Residence by Openspace Architecture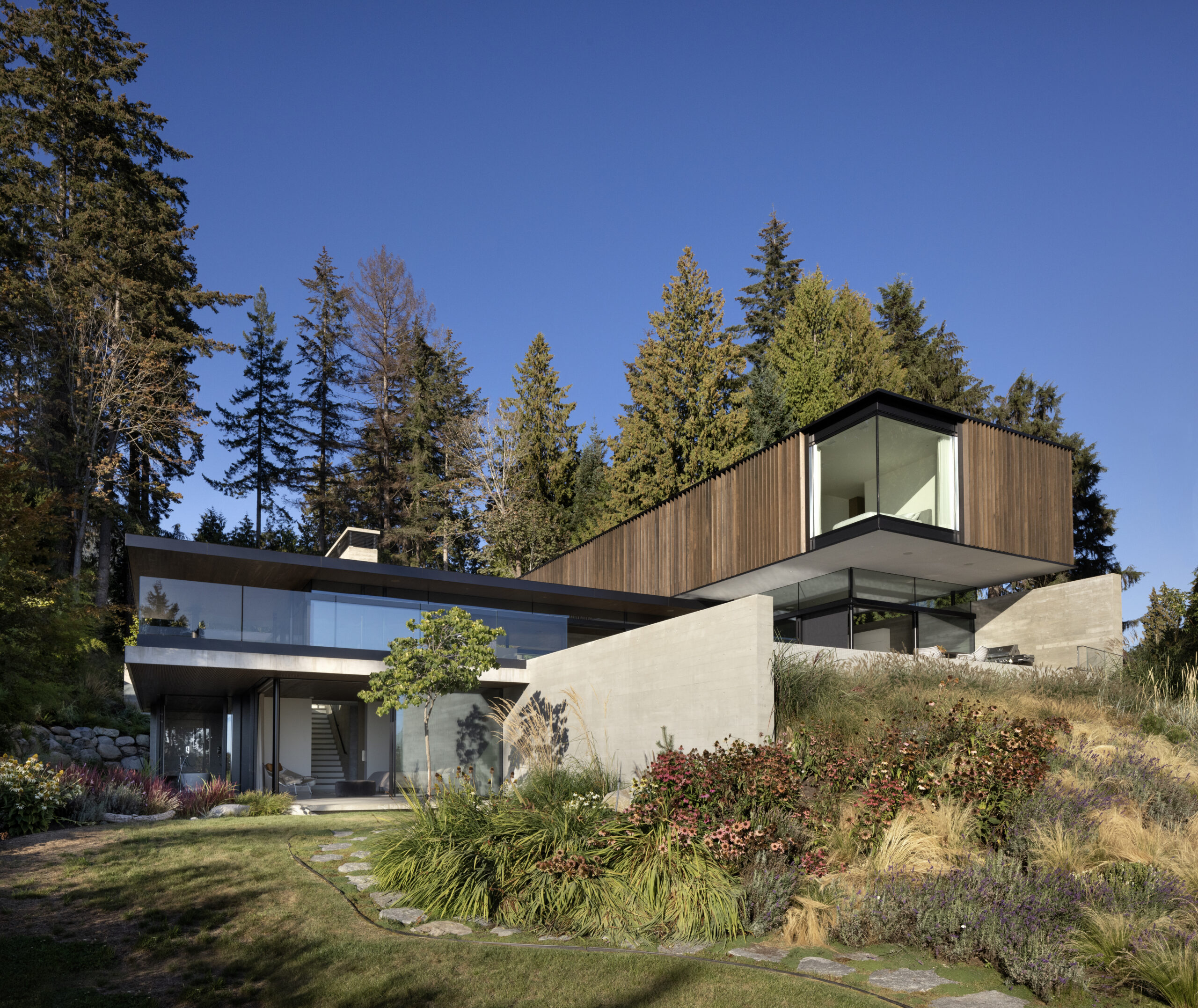 To come to know the work of Openspace Architecture is to appreciate the poetic possibilities when architecture meets topography. Working across British Columbia, the Vancouver firm has designed an impressive portfolio of homes, and though each is unique, one of the through lines tends to be the rugged topography the architecture engages, an effect that comes across with two projects in Whistler: Kadenwood and Trail's Edge.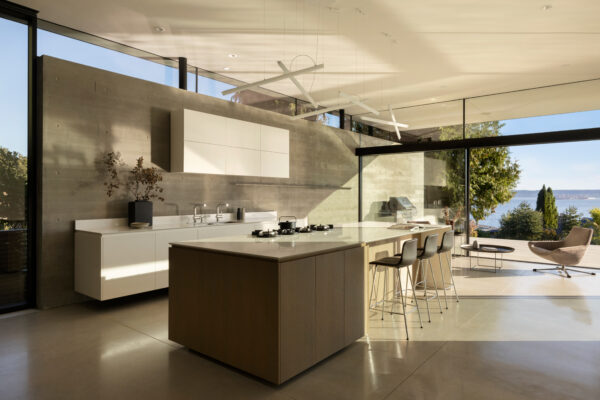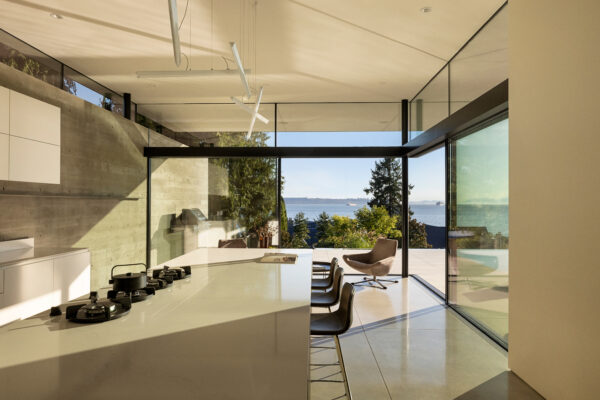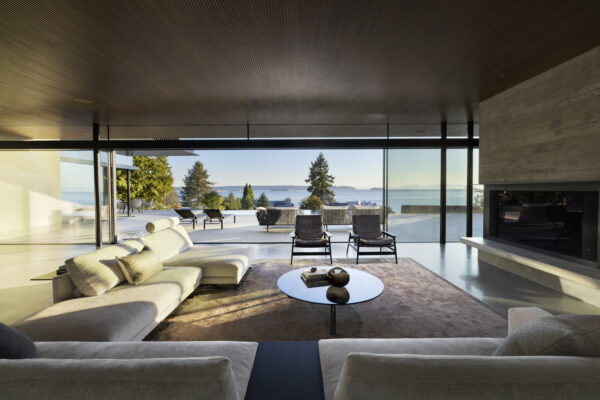 For this new home in West Vancouver, the firm again takes a thoughtful approach to dramatic sites, creating a contemporary home overlooking the Strait of Georgia and the Gulf Islands. The architects nestled the house into the sloping site. Positioned in this way, the front-entrance side of the house keeps a low profile: a composition of planes made with concrete, wood, and glass. In the rear, though, the house cascades with the sloping site, opening up a series of outdoor terraces with views to the water. Floor-to-ceiling sliding glass walls allow for indoor-outdoor living.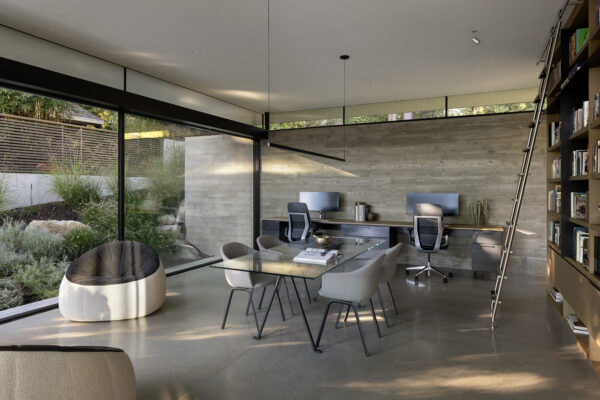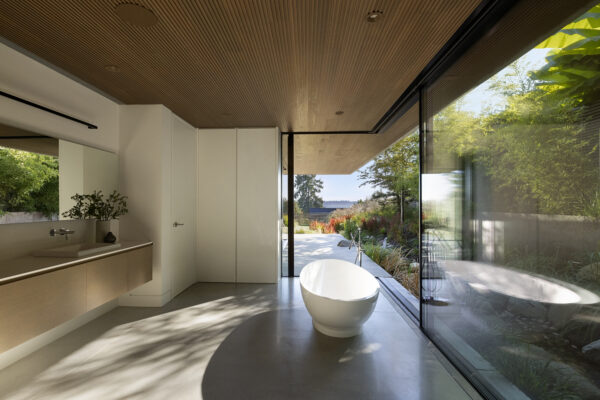 Even though the interiors have the open-plan spaces of a contemporary home, they also benefit from subtly differentiated zones—for example, the architects situated the primary suite in the lower level. With direct access to the outdoors—trees, the sounds of a flowing stream, and a water feature—the primary bedroom doubles as a serene nature-based hideaway. With landscape architecture by Botanica Design, the house deftly interweaves architecture and nature.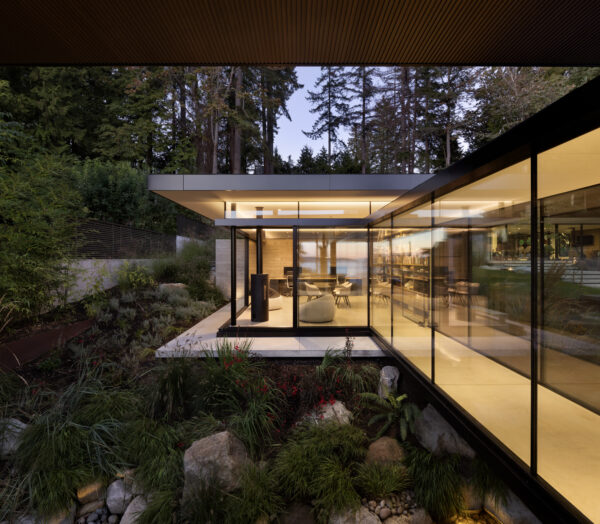 For the home's other bedrooms, the architects at Openspace created a separate upper-level area, housing them in a darkened-wood-enclosed box that seems to hover above the main level of the house, separated from it with thin glass clerestory strips. And for the study, they created yet another zone, separating this space from the house with a floating bridge that crosses a trickling stream.
Photography by Ema Peter.