Fresh New Suites Arrive at Antigua's Jumby Bay Island
Jumby Bay Island has a well-earned reputation as a top tropical getaway, and with 12 new suites, it's dreamier than ever.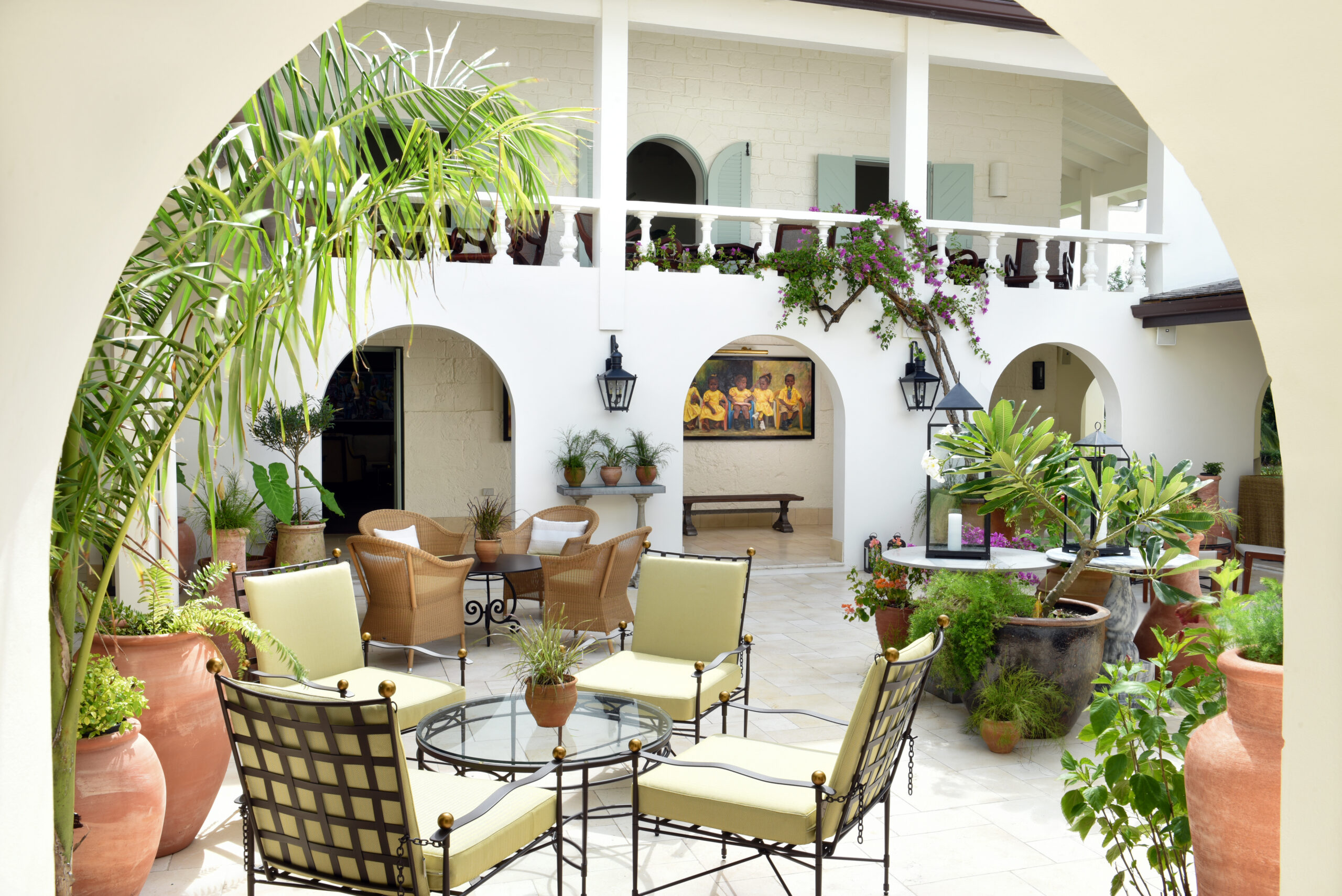 It's easy to find good things to say about Oetker Collection's Jumby Bay Island resort. The first plus is the prime location on a 300-acre private island, a zippy five-minute boat ride from the mainland and international airport. Then, there's the island's natural beauty. With statuesque coconut palms, calm tourmaline waters, and wide, manicured lawns, this is pure Caribbean chic. To call it paradise would not be an exaggeration.
Next, there's the cuisine. While all-inclusive sometimes has a bad reputation, at Jumby Bay Island, it's done elegantly with dewy glasses of Provençal rosé and Drappier brut ferried to beach loungers, charred lobster tail served poolside, and picnic-style dinners at the resort's on-site farm, home to sheep, ducks, and chickens.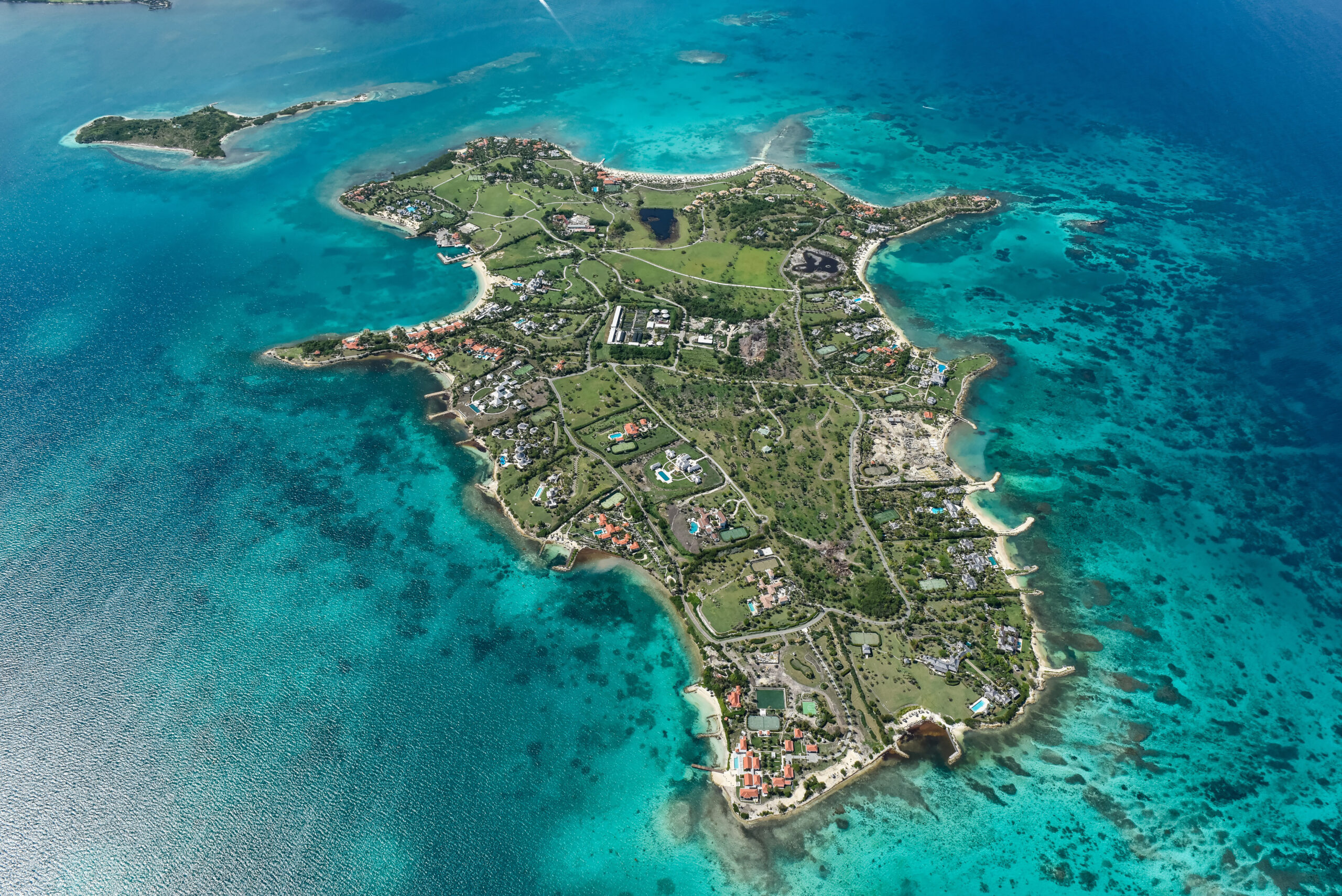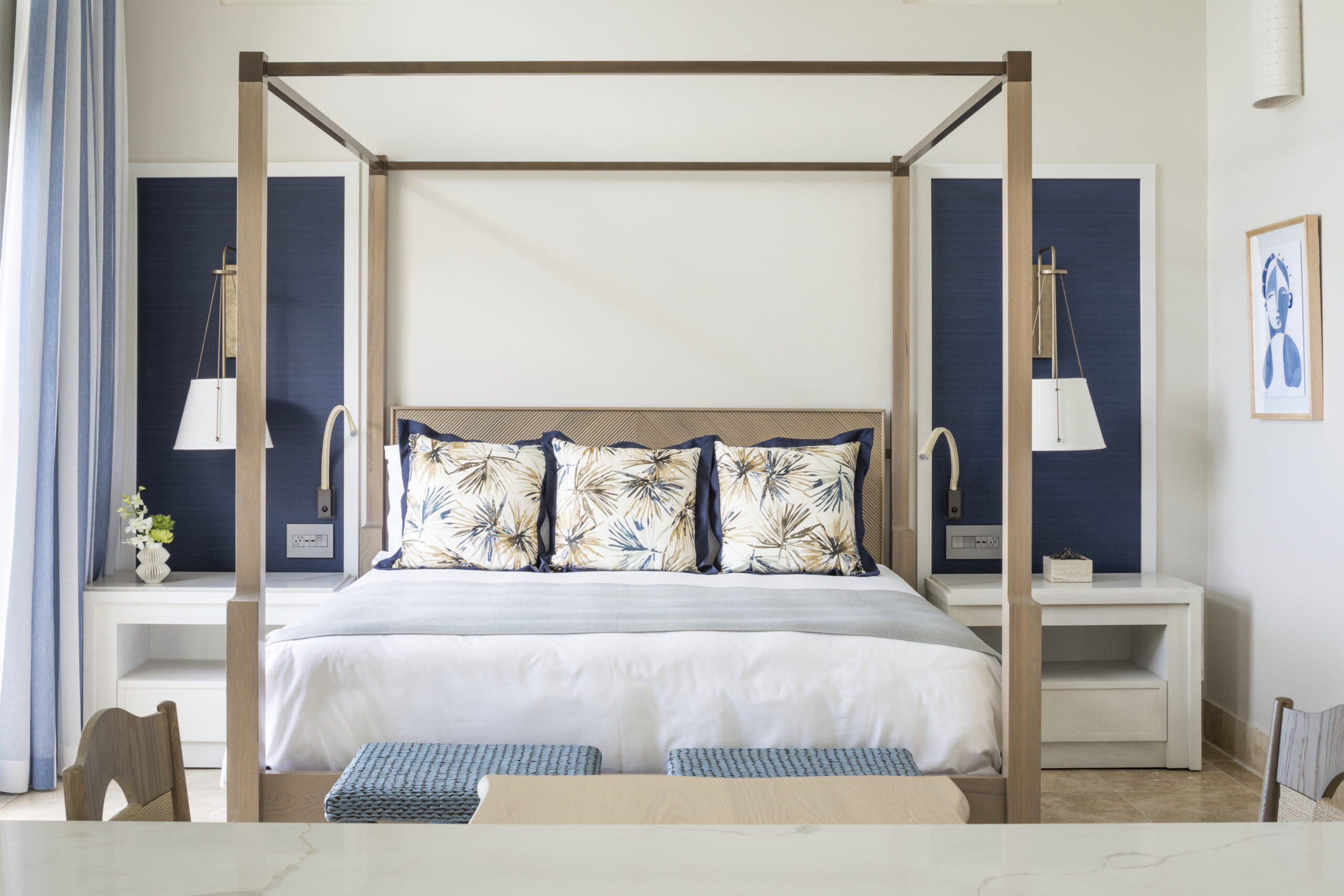 Then, there's the accommodation, which is composed of suites and individually styled and privately owned villas and residences located around the island. The suites are all together on the island's southern side, between The Veranda restaurant and The Pool Grille restaurant. (It's also where you can see the best sunsets.) While the suites have always been top-notch at Jumby Bay, the options just got better with the addition of 12 new Ocean View Suites, which debuted this year.
The new suites are a mix of one-bedroom Junior Suites and Family Suites, with two bedrooms (one with a king-sized bed and the other with two queen-sized beds), as well as a private pool. The 12 suites occupy six villas, each with one Junior Suite and one Family Suite, which can be combined for a three-bedroom arrangement. The new suites sit in a crescent shape just above the water's edge, providing elegant views of the grassy lawn and impossibly blue water of the Caribbean Sea beyond.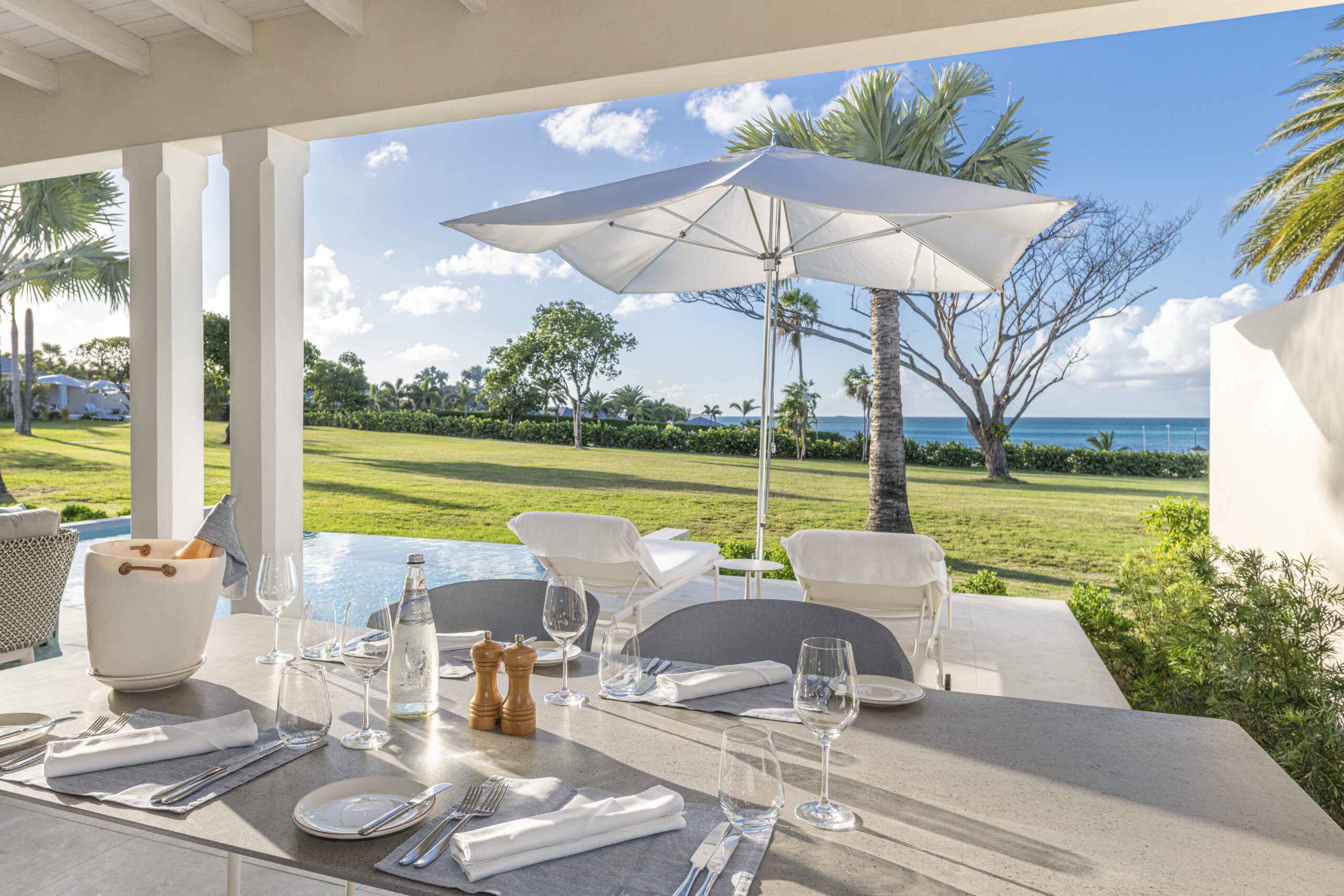 Designed by Studio IDC, the interiors of the new suites can be described as modern beach house, with a cooling palette of creams and nautical blues. The ceilings are high and airy, with whirling fans and deliberately faded shiplap panelling, which extends onto some of the walls. Wallpaper adds a subtle palm texture, and the contemporary artwork by local artist Jan Farara pops with oceanic hues. It's beachy without being kitschy or too literal. And unlike in some of the older suites, the architecture leans less on colonial-era motifs and instead feels fresh, clean, and current. It's minimalist, and white is the dominant shade, but it's not cold. Charming rattan bed frames and woven light fixtures convey a West Indies sense of place.
Bathrooms are massive, with outdoor tubs and rain showers with glazed tiles in ombré blues. Bonus points for the full-sized toiletries scented with geranium, mint, and moringa from St. Lucy Botanists in Barbados .
Even though the suites are close together, there's a good sense of privacy that will only increase as the lush tropical foliage fills it. It's impossible not to be impressed with this new debut.