Kadenwood by Openspace Architecture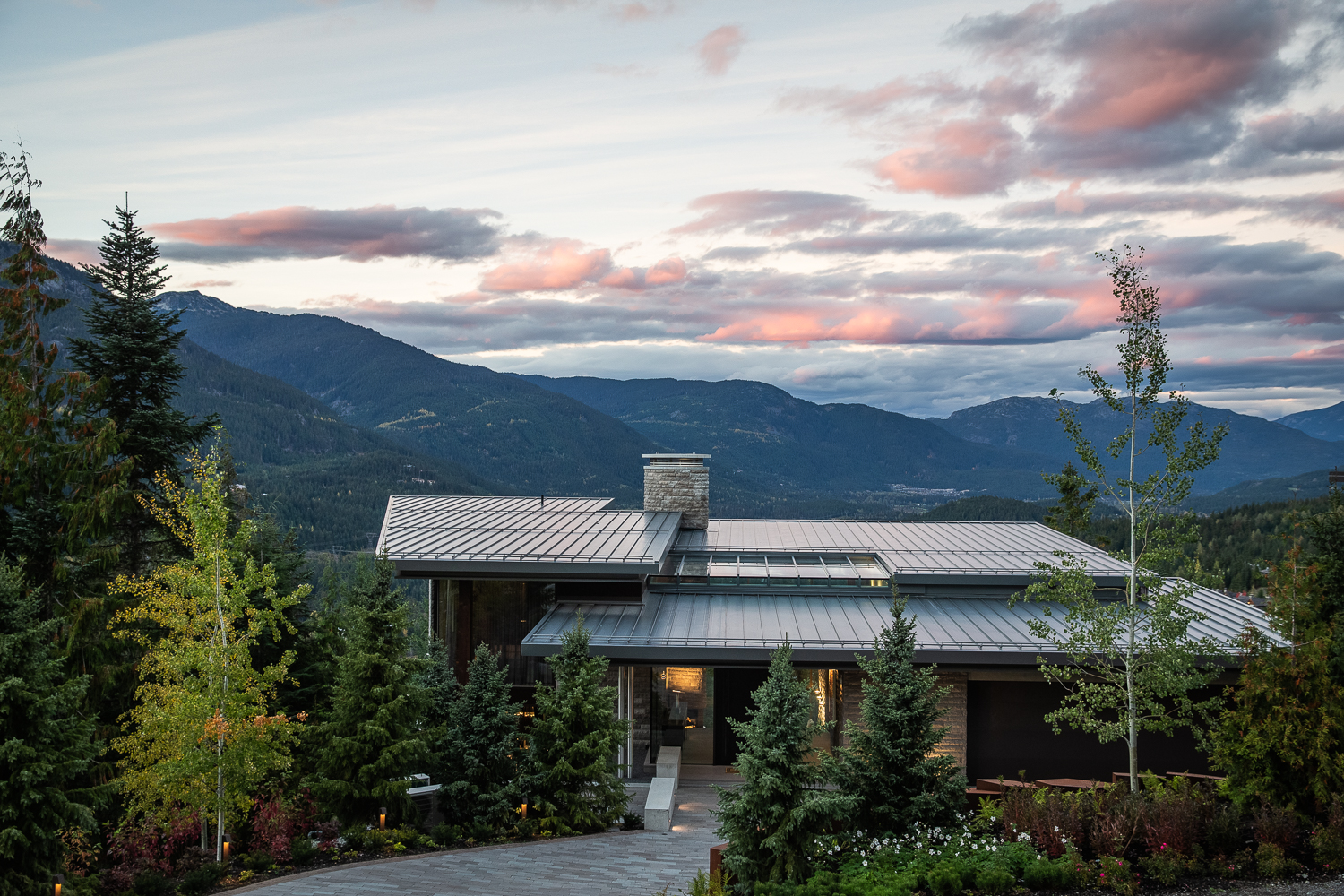 This home, perched in the mountains of Whistler, was designed by Openspace Architecture with landscape design by Paul Sangha Creative. Kadenwood was built to take advantage of the expansive views the ridge provides and to include a space to entertain guests while maintaining private family quarters. In other words, they wanted to have it all, which, when working with 7,800 square feet, is achievable.
A modest entryway is preceded by a driveway defined by the geometrical play of Sangha's sculptural barriers, made of Corten and inspired by basalt columns.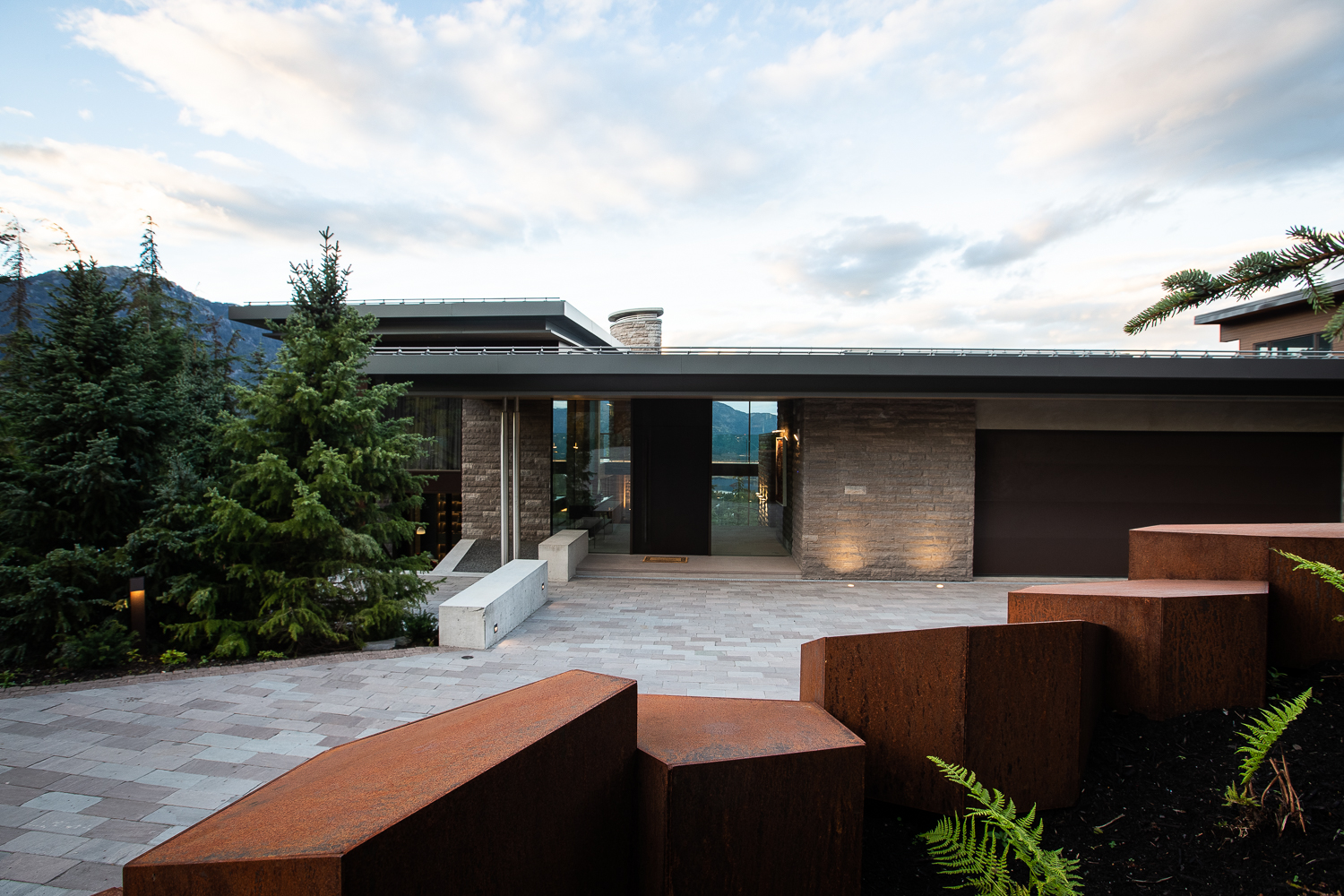 "This project was unique due to the challenging nature of the topography," Sangha says. "There was a significant gradient change and challenging bedrock conditions, as well as trees and a ski run that needed to be protected, leaving tight spaces to create meaningful landscape experiences,"
Sculptural rock gardens work with the slope, and each level of home that sits against the grade has access to small side yards.
Upon entry, the design forefronts the view, which can be seen through the glazing at each side of the imposing entry door. There is a humbleness about this approach that seems to respect the topography, the grandness of the mountains, that seems to have inspired the home itself with the Café Canal stone walls and the multiplane roof.
Inside, the central floating staircase with its glass guard details, bathed in light from the skylights above, beckons visitors down as if descending into an earthen cavern: stone continues through into a massive wall that guides the eye into the primary living space. This two-storey room is centred on the feature window with majestic views of the valley below. It is the heart of the home. Here, the oak veneer gives the living spaces a softness that complements the browns in the sedimentary stone.
To provide privacy, the master suite is set above the rest of the home, in the half-storey on the same level as the entry. This suite, remarkably, is connected to the other bedrooms via a walkway that crosses above the grand living area. Also on the main floor with the atrium are a small office, the kitchen, and the dining room.
In the basement, the recreation rooms with billiards and lounge areas lead out to the hot tub area, lined with Openspace's signature concrete support columns that give the home a classical appeal.
The back facade of the house reveals how much glass is used, and gorgeous concrete lips separate each level.
Eric Petitt of Openspace notes that all the ventilation is integrated into the architecture itself—a custom approach. "All of this attention to the integration of the structure and the mechanics of the building is what makes our projects so refined. Mechanical integration can make or break the lines of the building or the balance of a space," he says.
Photography by Russel Dalby. 
Part of our Home of the Week series. Read more HERE.