Trail's Edge Residence by Openspace Architecture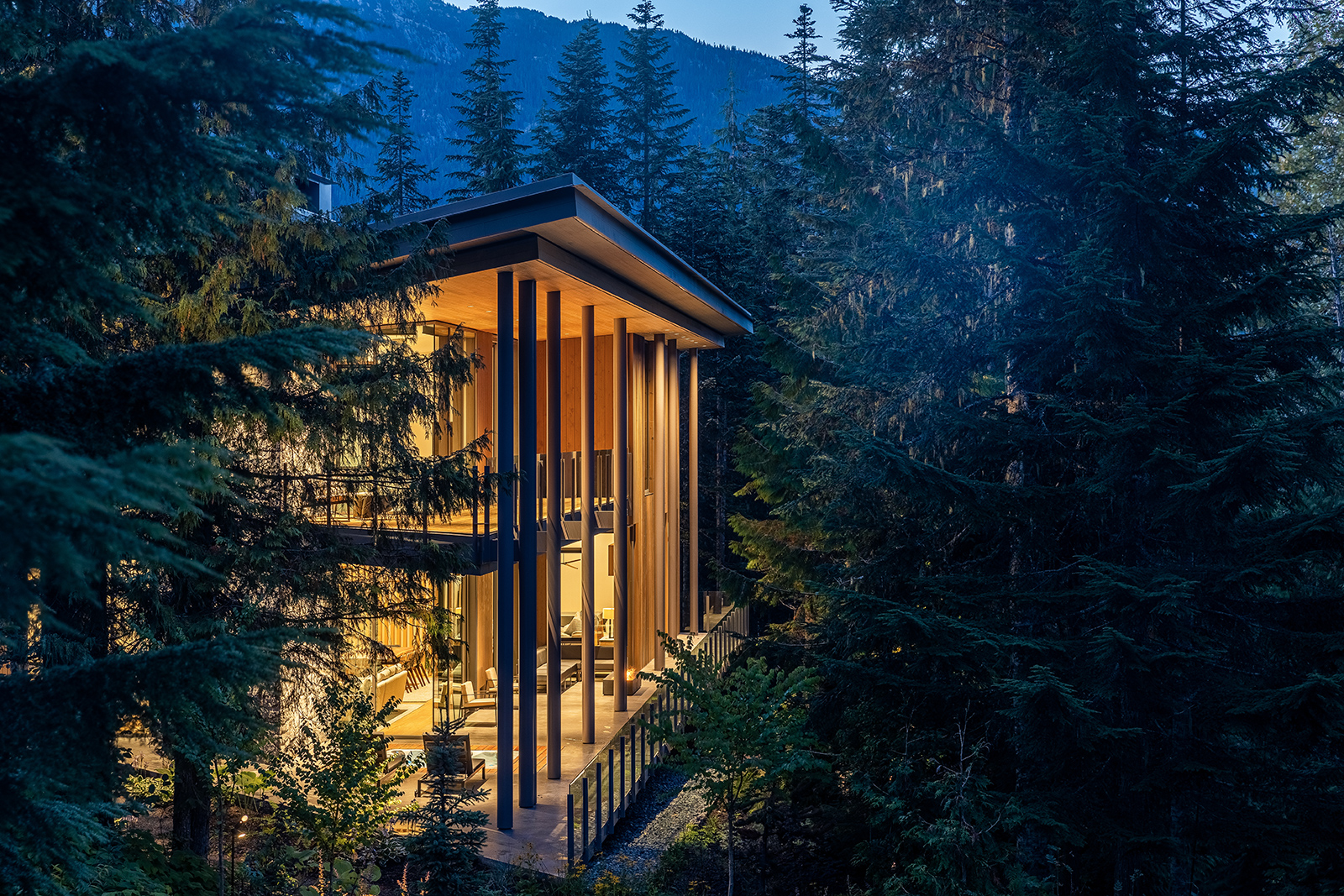 It is said that in the early days of the ancient Olympics, athletes would go up into the mountains to weather their bodies against the cold and snow. One can imagine the haughty sons of nobles together with upstart village strongmen labouring in animal skins among stone buildings.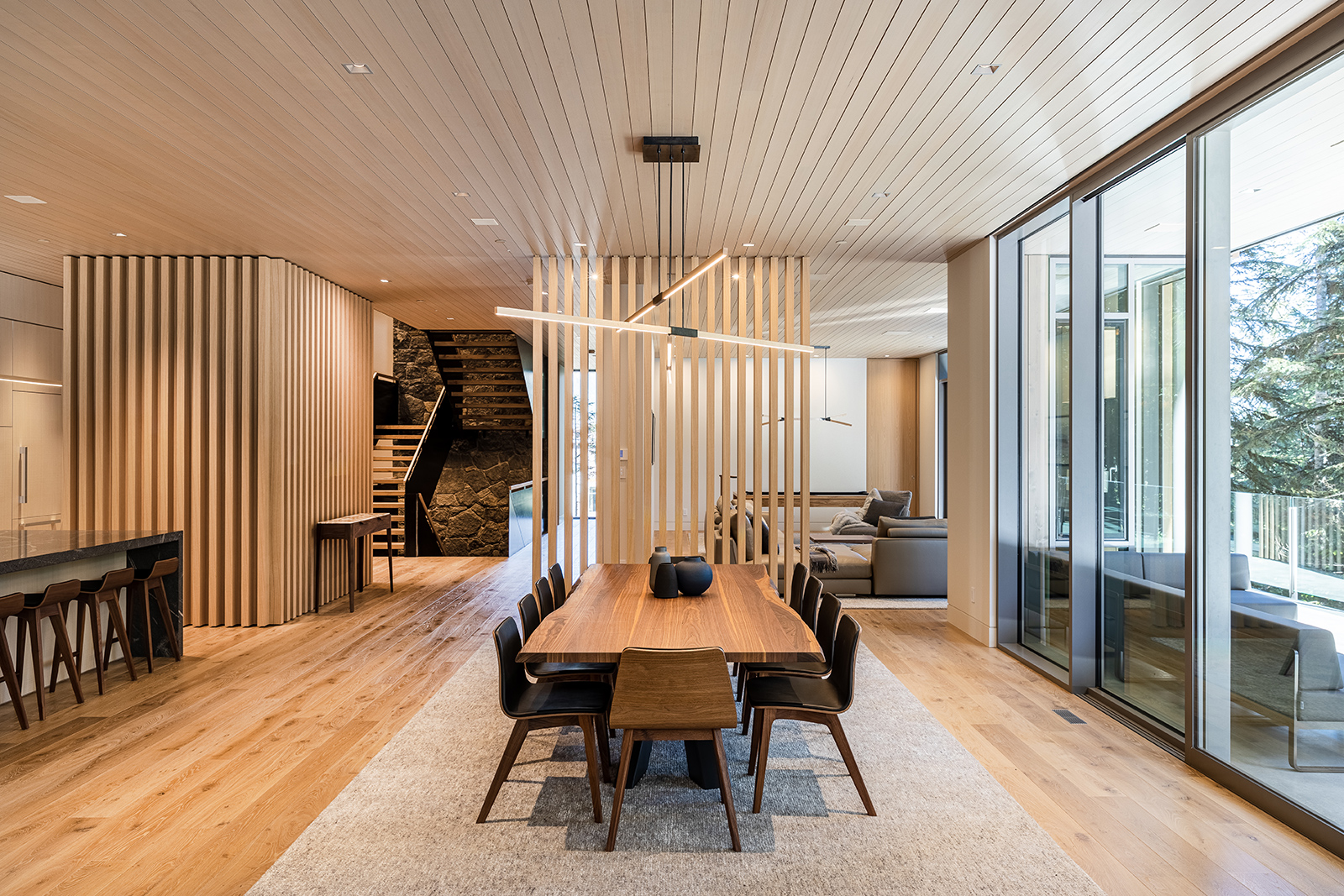 The palatial new Trail's Edge Residence by Openspace Architecture channels the ancient tradition of mountain sports. The 8,000-square-foot structure in Whistler was designed and constructed for five avid skiers. With massive columns propping up an overhanging roof at the edge of the forest, this house, from certain angles, looks more like a temple to sport than a chalet. And in many ways it is—it was built so the competitive skiers could focus on family and the perfect path down the mountain.
With two floors and a basement, the interior of the home features sliding doors in the living and dining spaces. The overhanging roof allows for interface between the indoors and outdoors. A linear exterior is tastefully interrupted by Whistler basalt stone, which references classic ski cabins.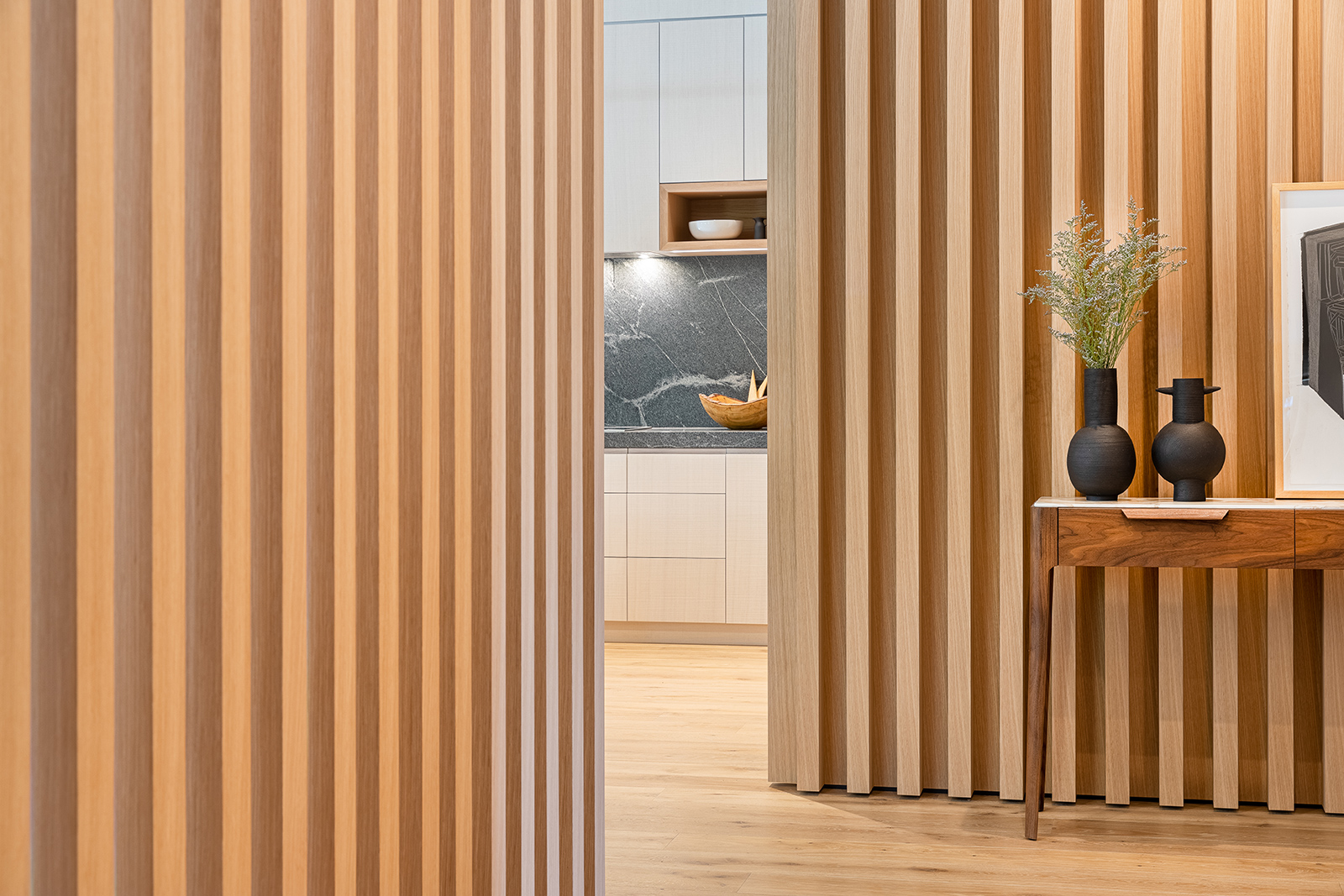 For a sylvan aesthetic, the siding is cedar, and the soffits and ceilings are hemlock. Architectural concrete further accents the palatial nature of the home, while European white oak flooring contrasts well with blackened-steel railings.Bespoke oak millwork throughout makes the residence not only a place to ski from but also to live and work in with style.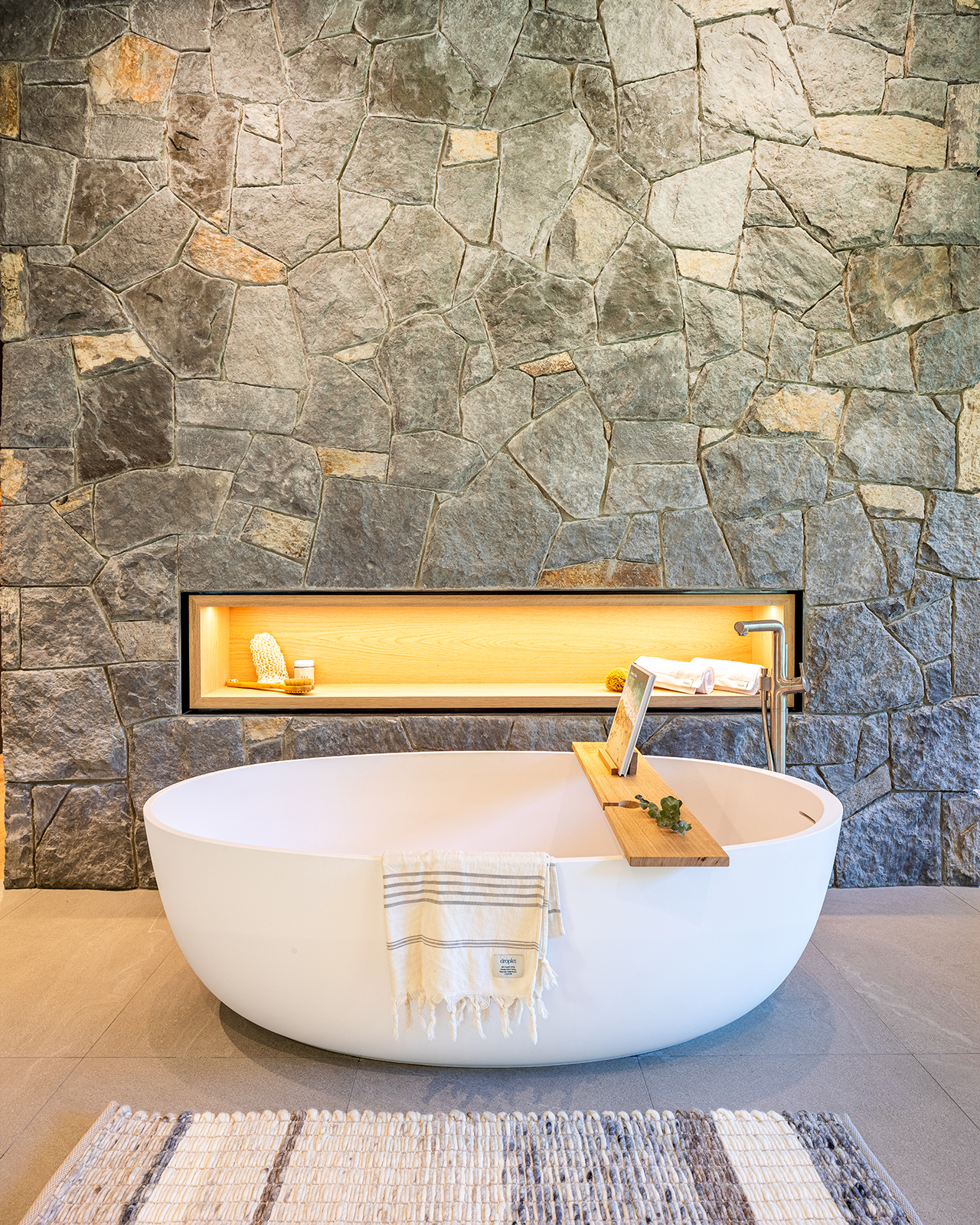 A central staircase anchors the open main floor, which is gently divided by wooden louvres. For maximum relaxation, a freestanding tub nestles up against a solid stone wall in the master suite, and a sauna stands at the ready to soothe sore muscles.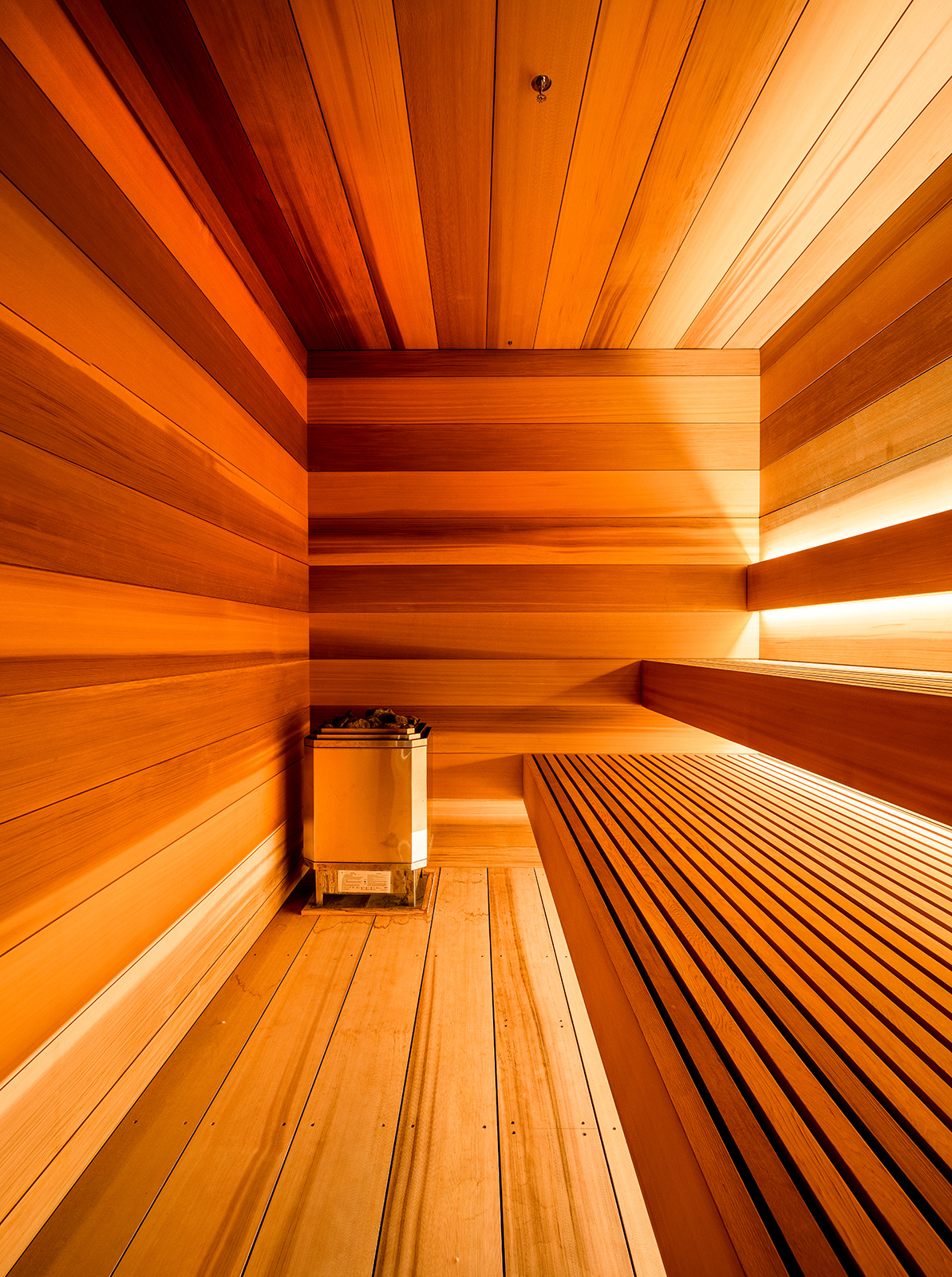 The combination of the massive pillars, outdoor hot tubs, and patio space gives the whole property a grandeur that mirrors B.C.'s tall trees.
Photography by Russell Dalby.
Part of our Home of the Week series. Read more HERE.