The world's rarest pasta returns to Vancouver.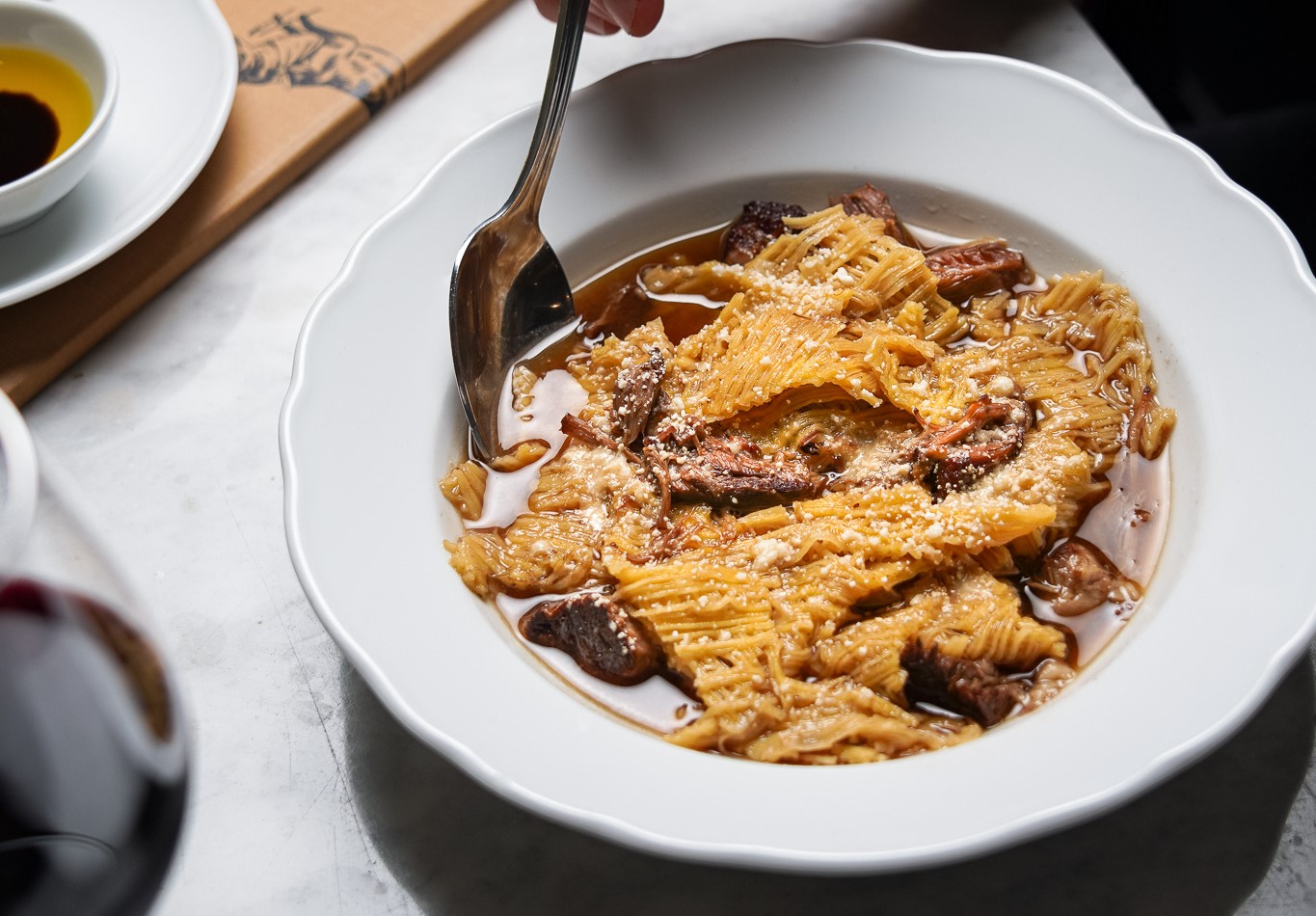 Foods around the world are becoming endangered through climate change, blight, or overgrowth. There are some, however, that are in danger of disappearing because they are so specialized, the craft so intensive, and the creators so few.
Su filindeu, Sardinian dialect for "threads of God," is one such food. A Sardinian pasta that was originally served only during the pilgrimage for the feast of San Francesco, threads of God can be made by only one family in the village of Luru, close to the city of Nuoro on the Italian island.
As pilgrims walked or rode horses along the 33-kilometre route from Nuoro to Luru for the feast, they were rewarded with a bowl of su filindeu cooked in mutton broth.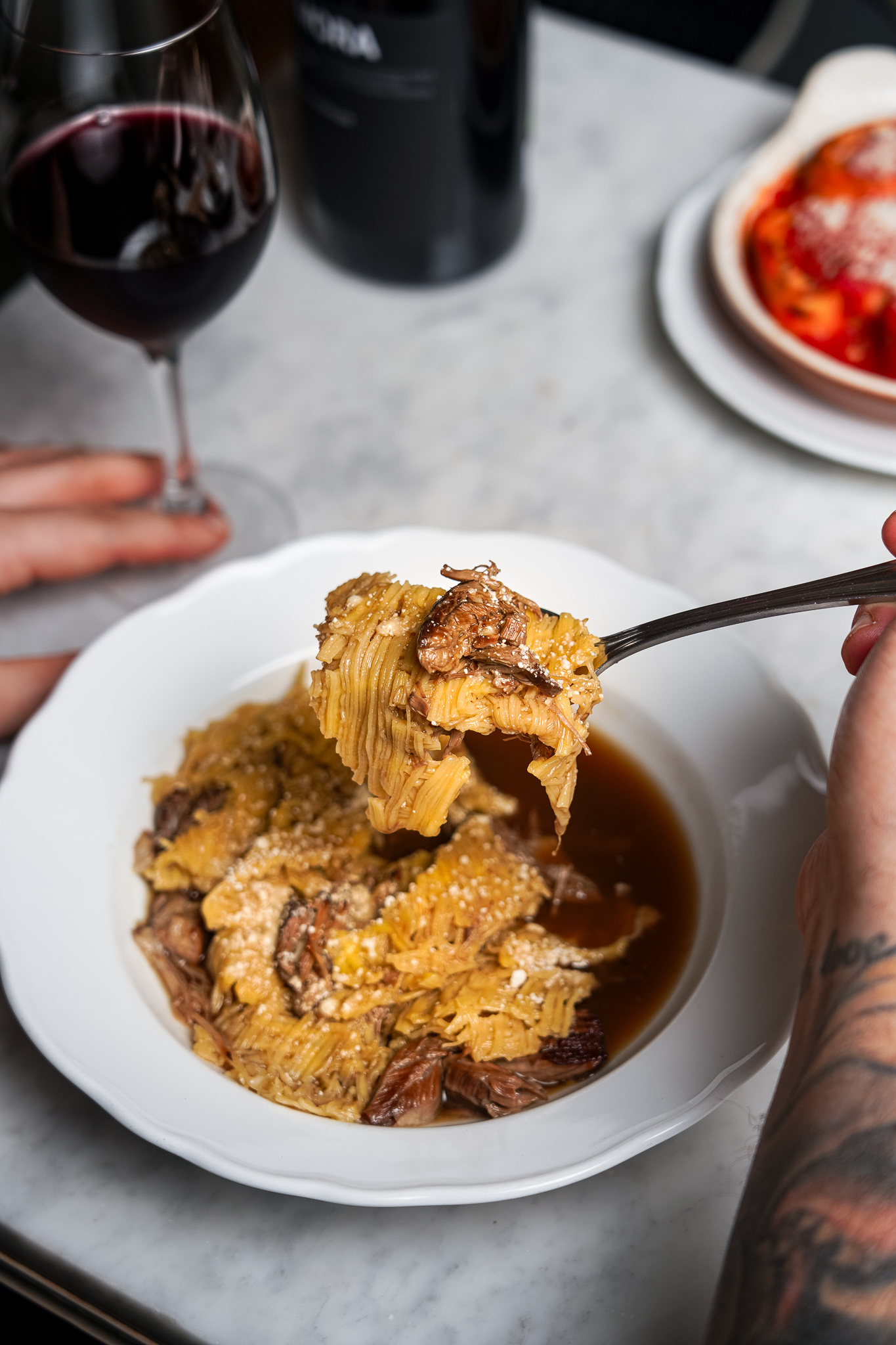 The pasta dough is made from the simplest ingredients: semolina flour, salt, and water, which are then stretched into finer and finer threads until the magic number of 256 threads is reached. These are then laid over a circular frame to dry in the sun before being boiled in mutton broth and served to pilgrims.
This intensive process and the limited number of producers has led the unique pasta shape to be included in the Ark of Taste, a database of foods from around the world that are in danger of disappearing.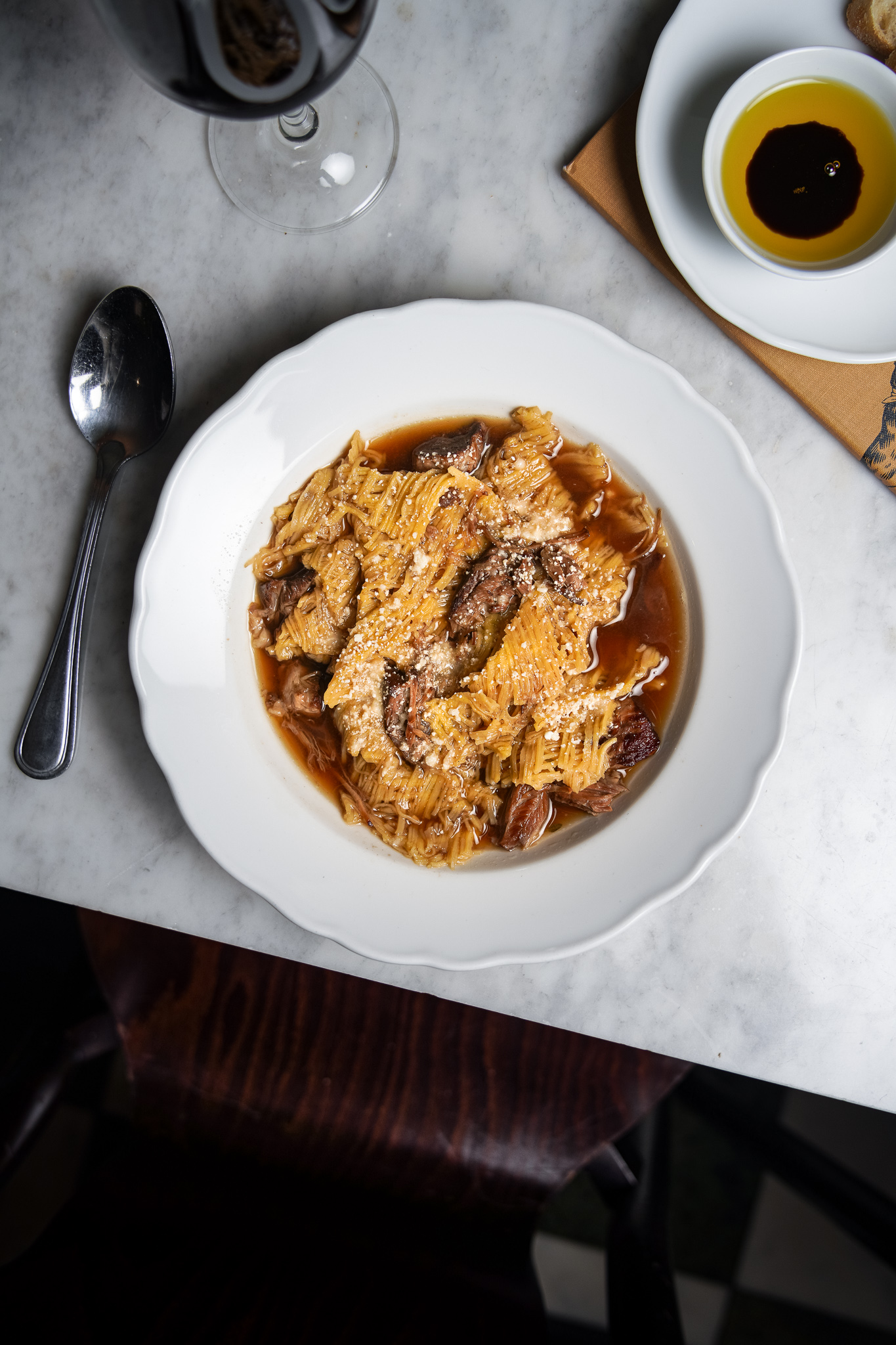 Now Vancouverites can make their own pilgrimage to to Caffè La Tana to try this rarest of pasta dishes. For three days beginning Tuesday, November 14, the East Vancouver spot will be offering up its own take on the threads of God.
"By far this is the most unique ingredient I have worked with," says Vish Mayekar, head chef of La Tana and neighbouring restaurant Pepino's. "We are the only people in western Canada serving it right now."
What excites Mayekar is not only the rarity of the ingredient he gets to cook with, but the history behind it. "Not only is it rare, it is unique," he says regarding its origins as a food for pilgrims. "How many people can you walk up to today and ask if they have tried this pasta or even heard of it?"
Su filindeu will be available at Caffè La Tana in Vancouver for three days beginning November 14.
Photography by Hakan Burcuoglu.