Berri House by Thomas Balaban Architecte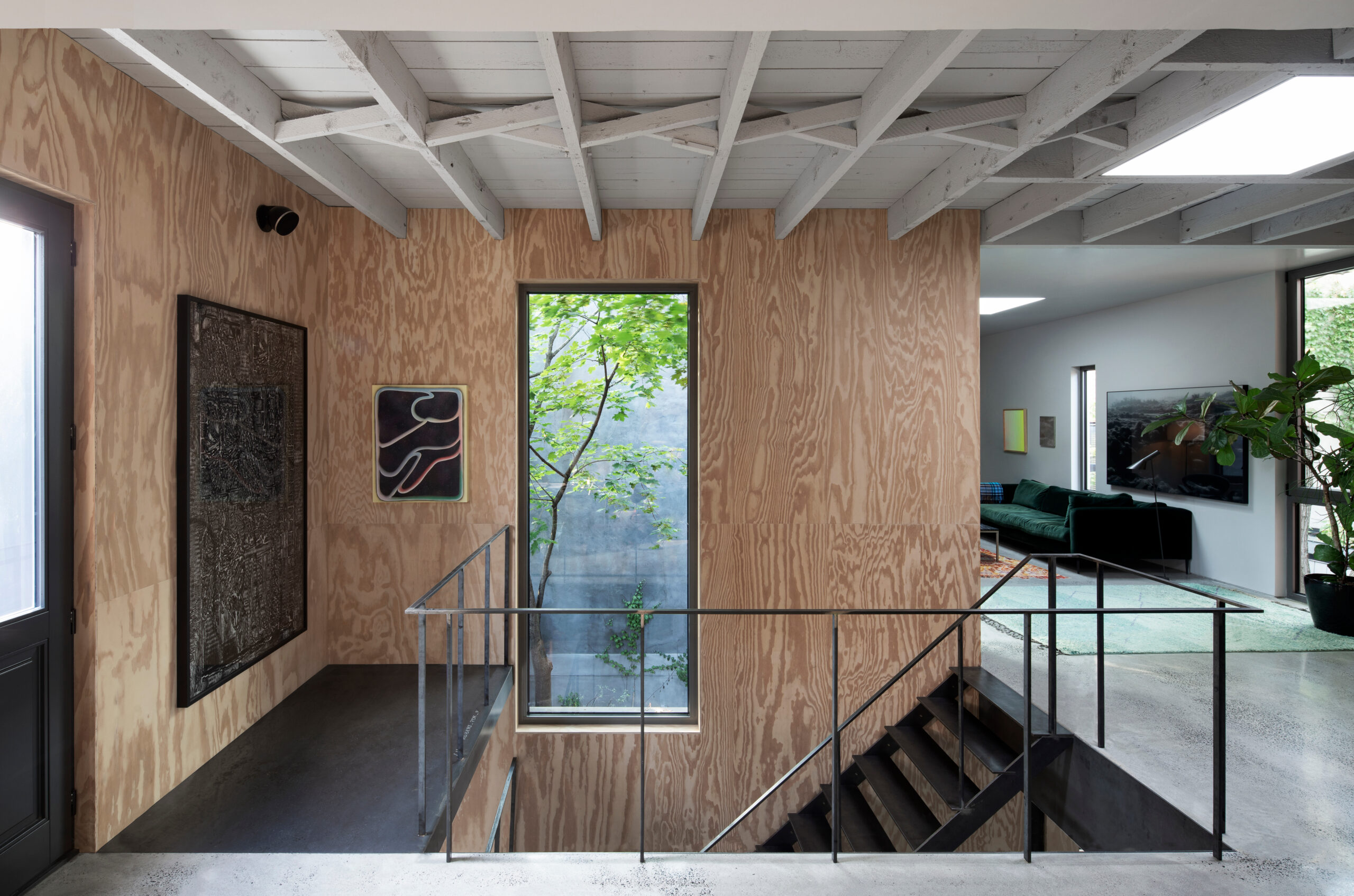 In Montreal's Plateau Mont-Royal neighbourhood, Thomas Balaban Architecte gave new life to a 1910 carriage home by virtue of a small floating extension. The expansion proved a difficult undertaking due to the neighbourhood's architectural preservation rules, which restricted the building's height. TBA's challenge was to also figure out how to expand the home without stripping it of its character and limiting its already minute outdoor space.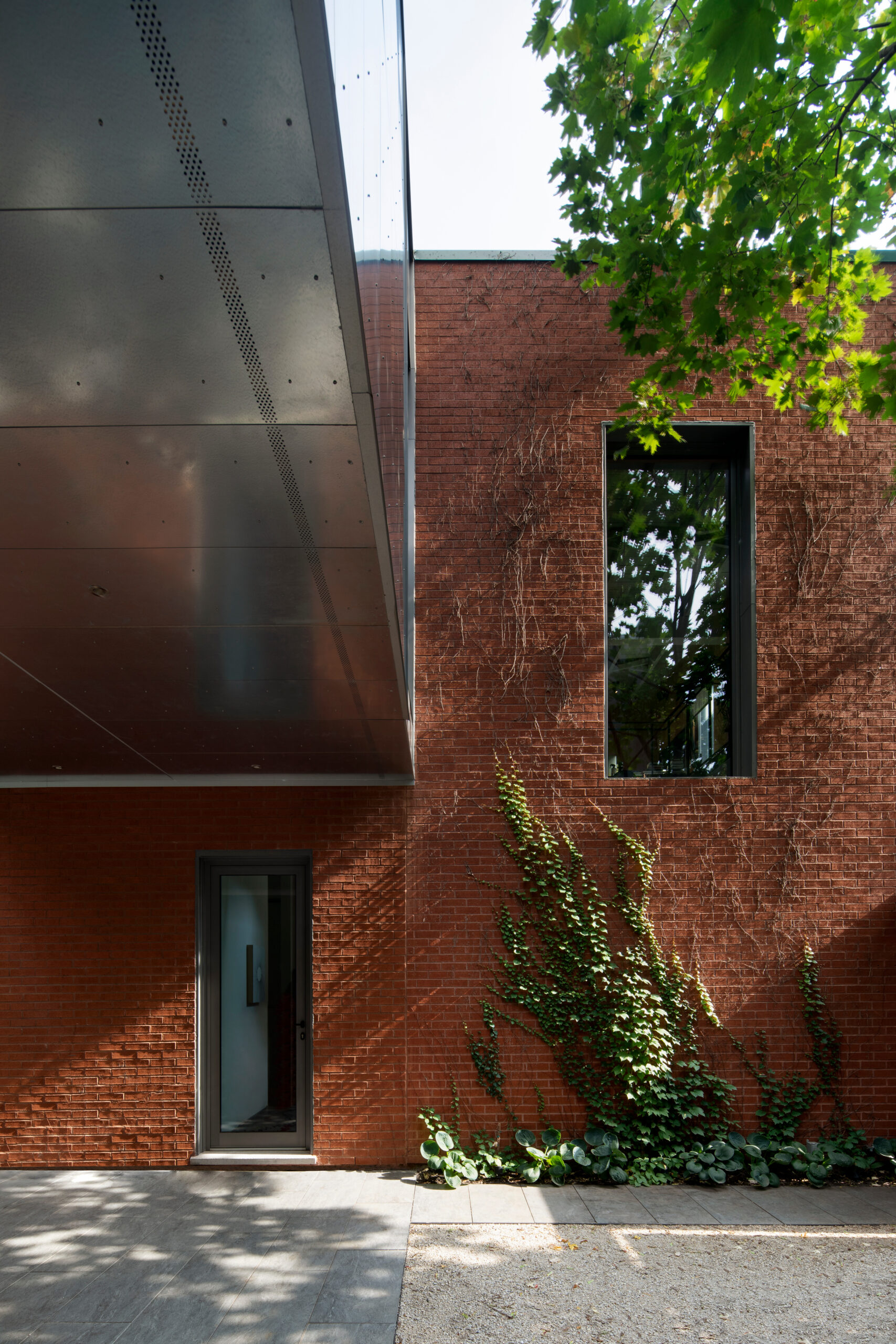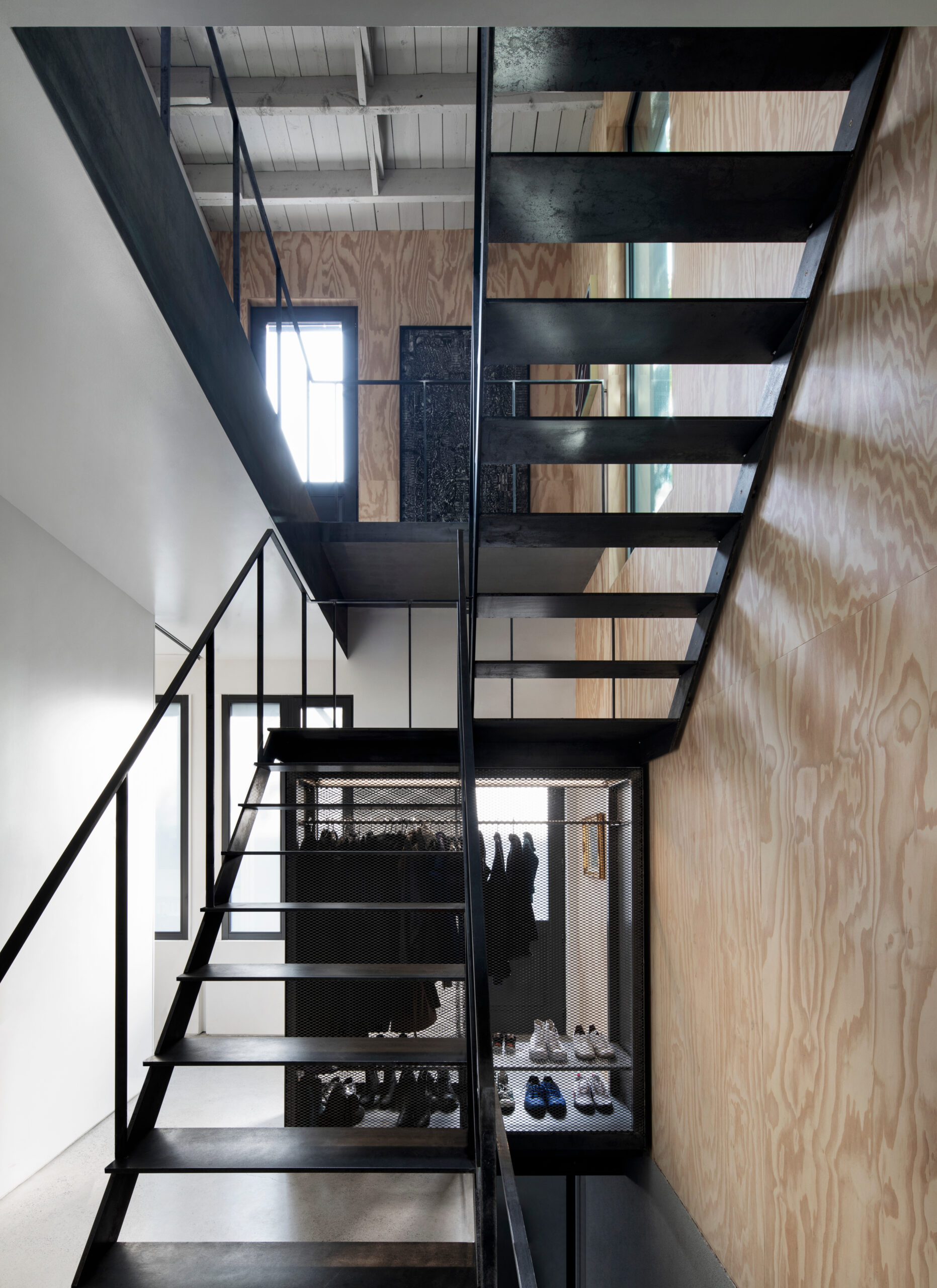 The solution came in the form of a horizontal volume that extends from the home's second floor and over its garden. The new addition admits plenty of natural light through large windows, making the space feel bigger than it is. The galvanized metal panels cladding the modern extension contrast with the brick masonry of the original building.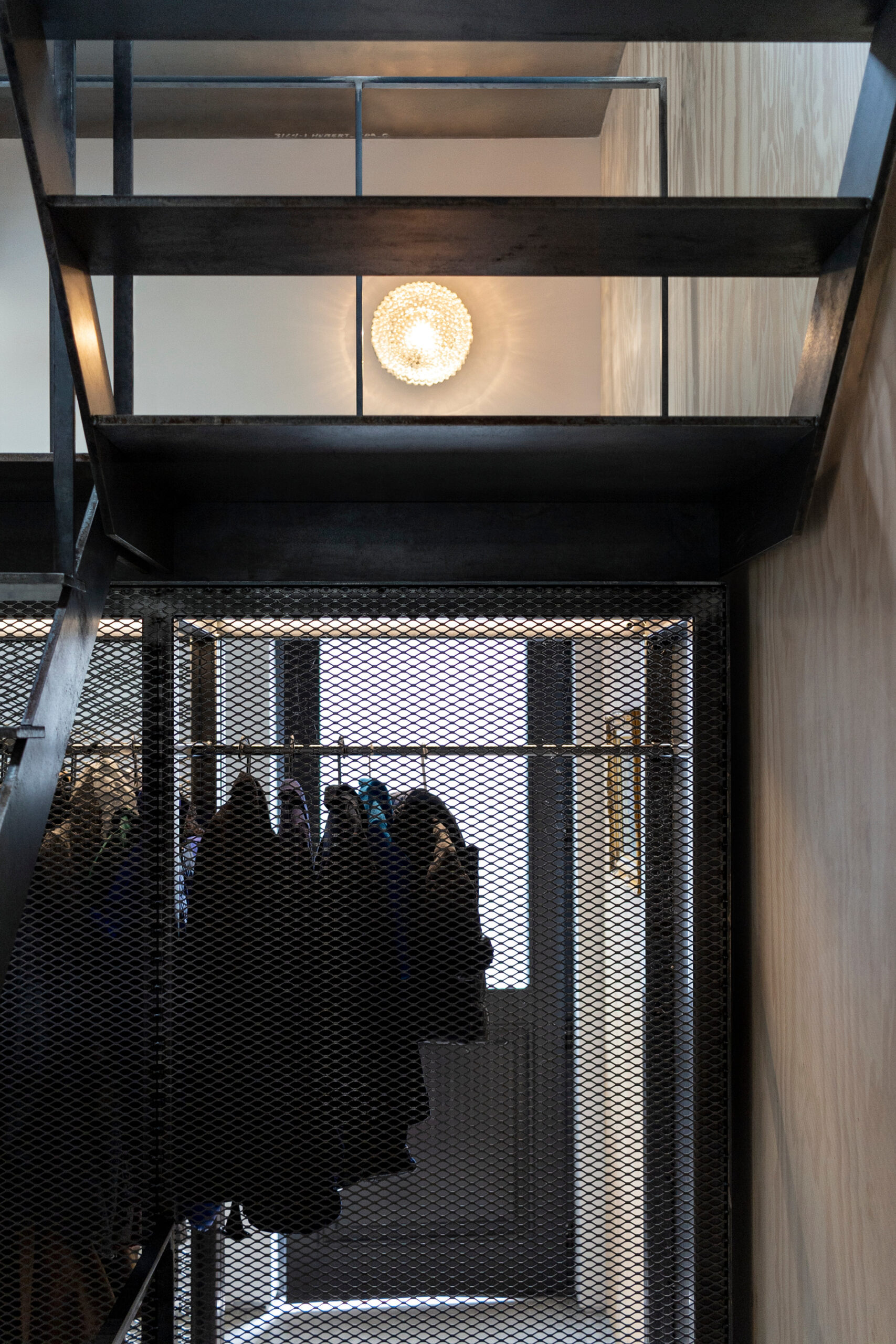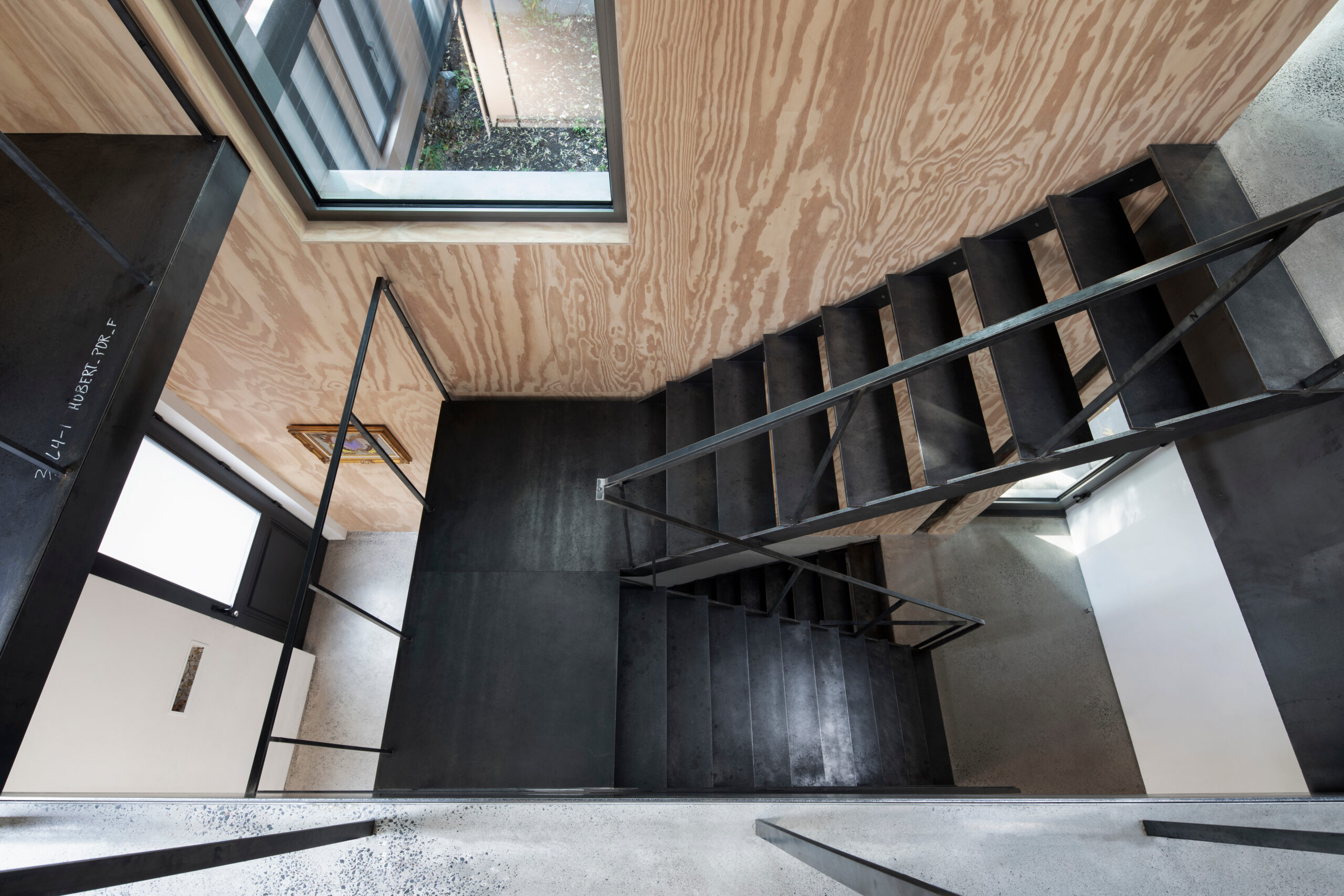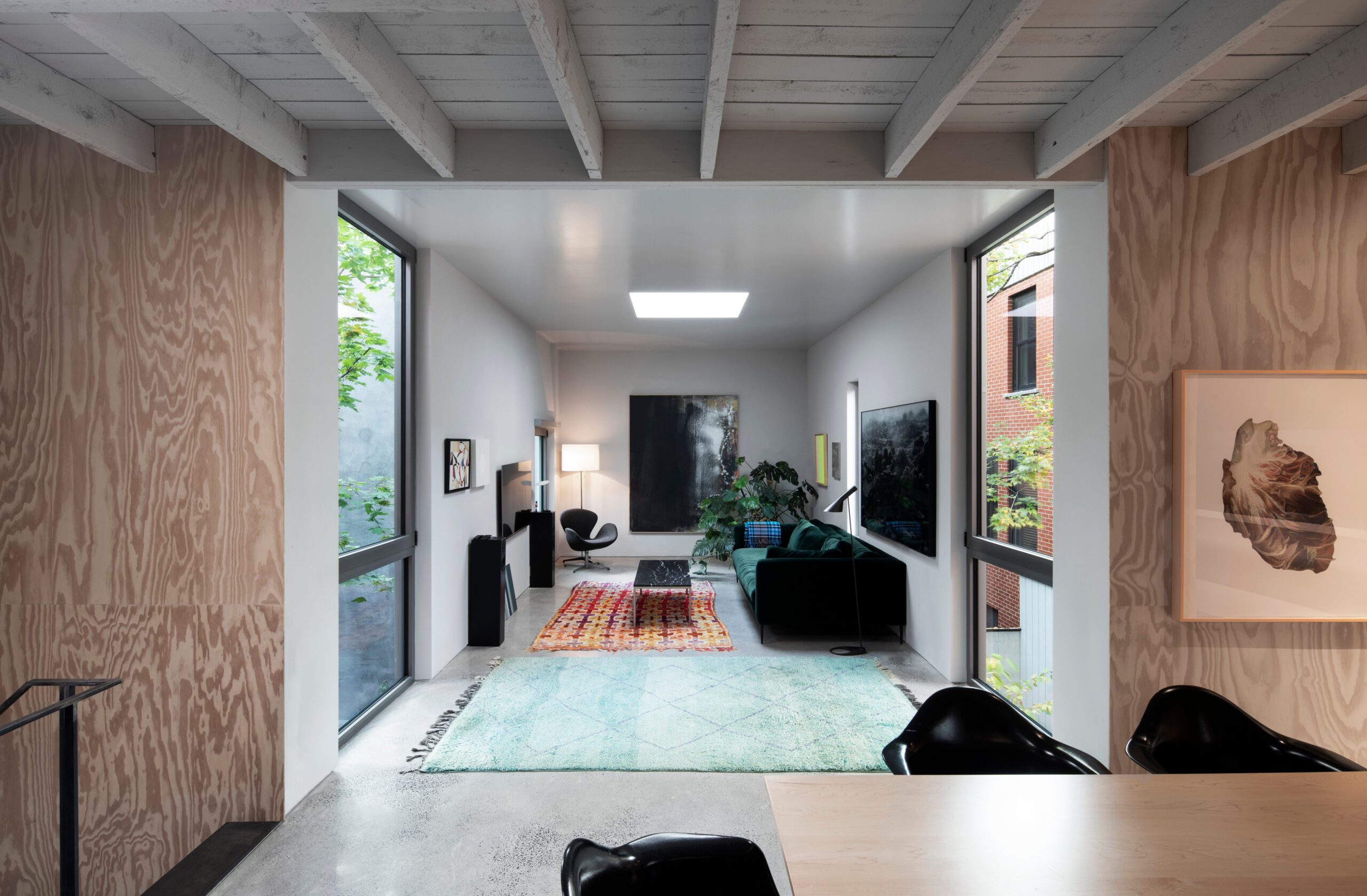 A combination of new and old live in harmony. The sleek interiors acknowledge urban utilitarianism, while rich textures add softness. An intentionally mixed assortment of materials—concrete, plywood, and steel—throughout the home play off each other to evoke midcentury modernism wrapped in a Victorian shell.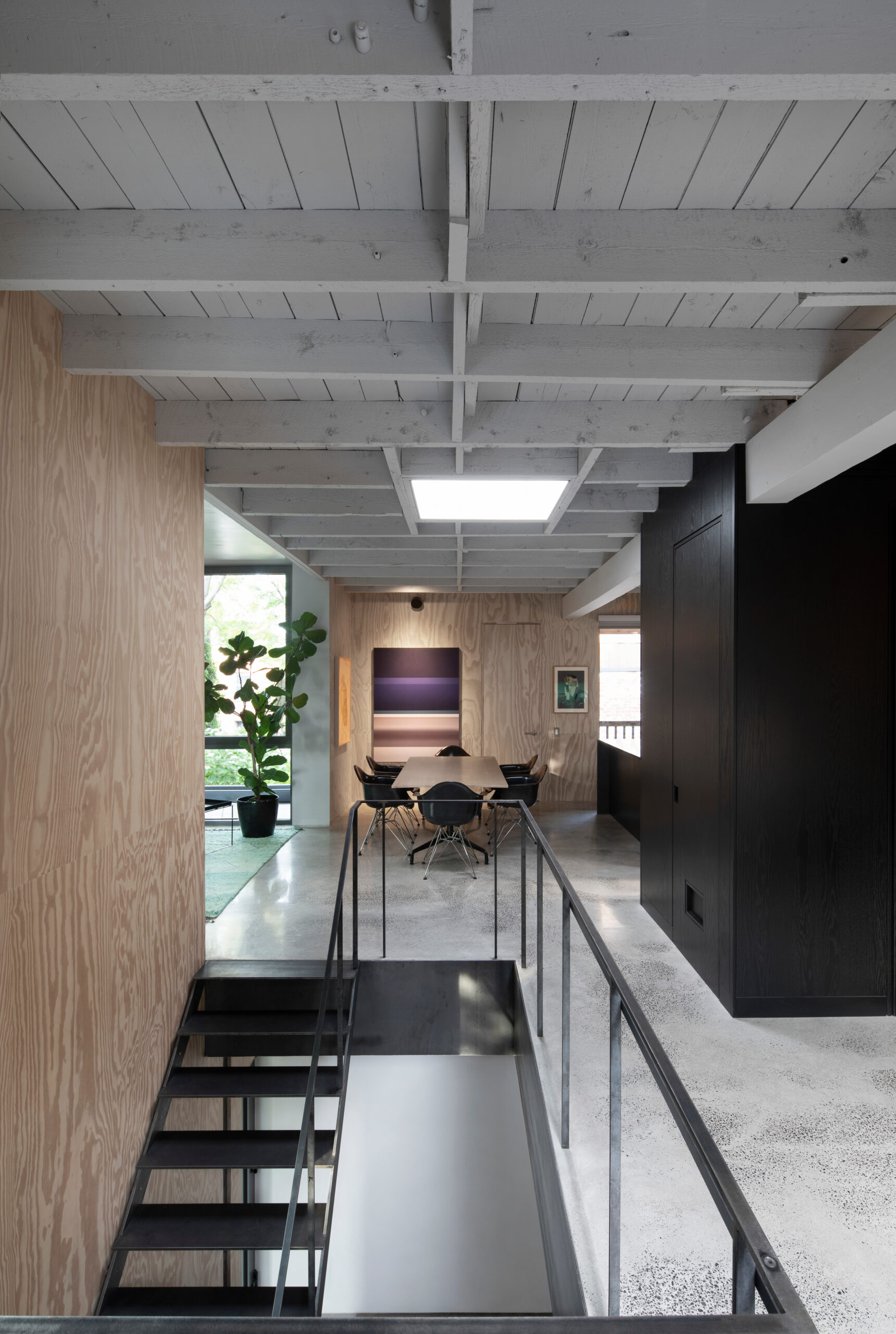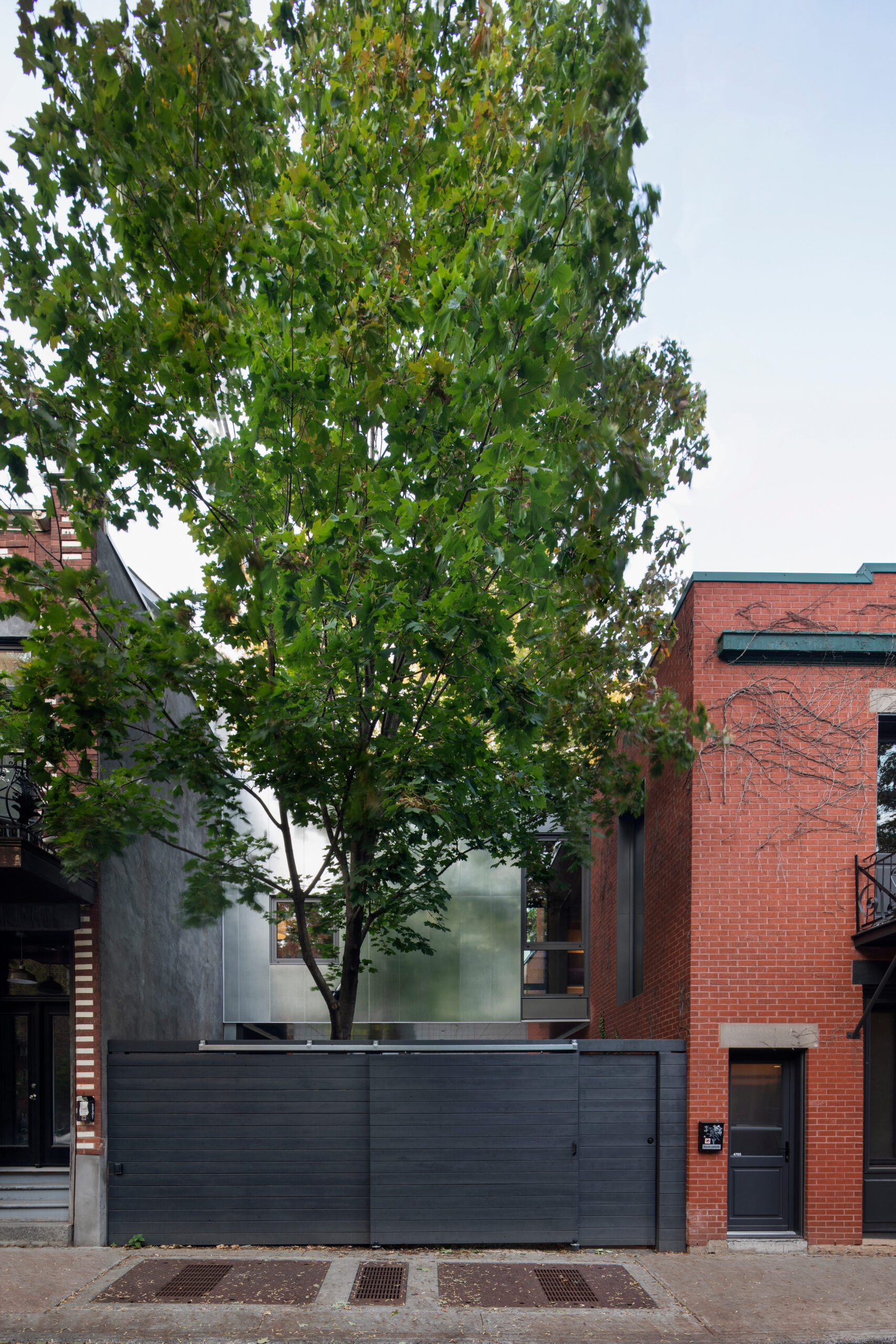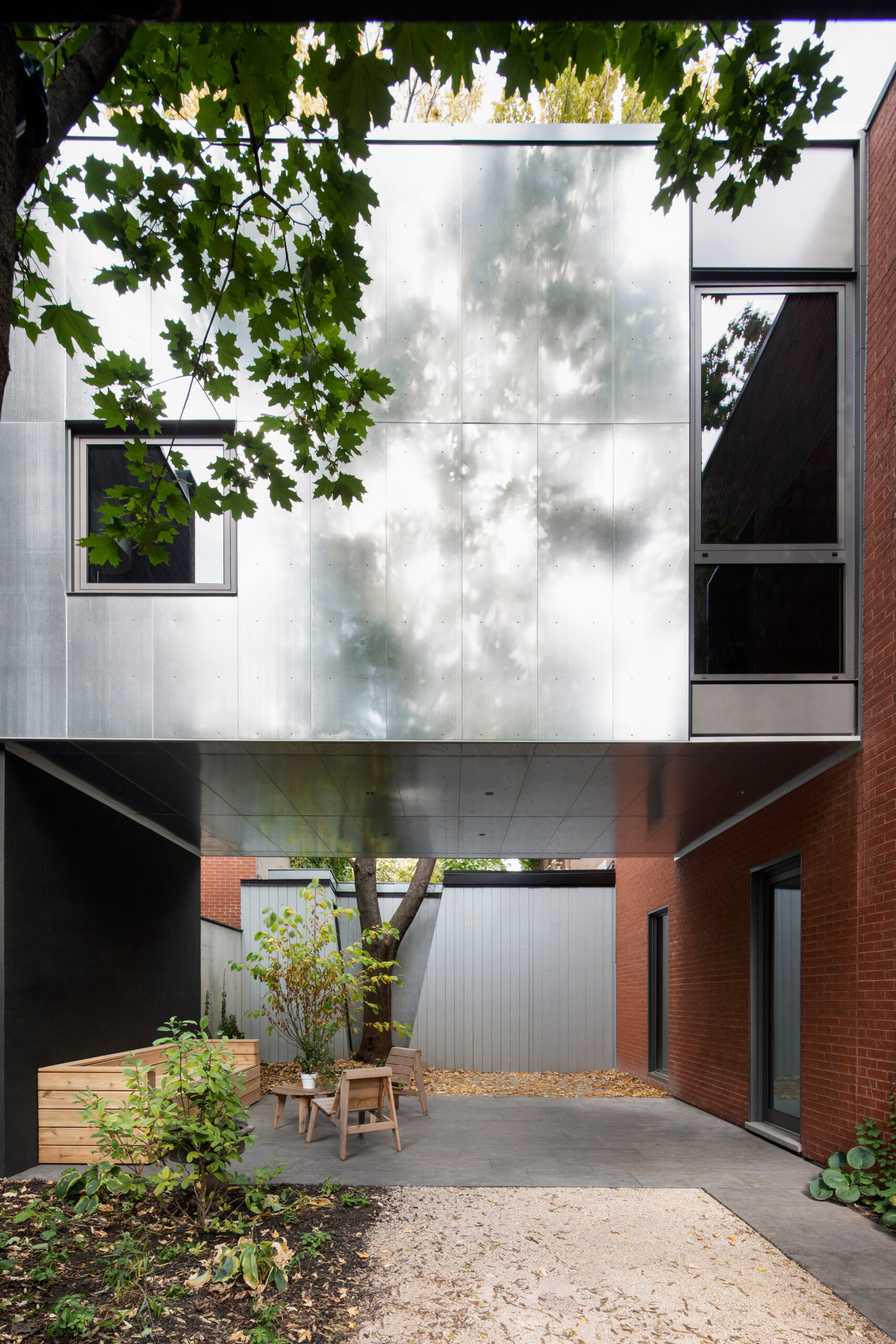 The home has three levels connected by open-tread stairs. Upstairs, the kitchen, dining room, and office surround a central column enclosing a powder room, closet, stereo equipment, and coffee station. One of Berri House's distinguishing features is that it balances connection and privacy, with large skylights and strategically windows providing light and a connection to the exterior. Inside, the rooms are decorated with photographs, a collection of abstract artwork, and tasteful decor that stay true to the family's personal style. The home is both open and intimate, packaged together to reflect the urban cityscape.
Photography by Adrien Williams.
Part of our Home of the Week series. Read more HERE.
Sign up for our newsletter for architecture news straight to your inbox.