The New Zealand Twins Making One-of-a-Kind Jewellery That Explodes With Colour
Brothers David and Michael Robinson are the only duplicates in their workshop. Working independently but synchronously at their studio in Paradise Point, Australia, the duo completes fewer than 10 pieces annually, making each piece the ultimate one-of-a-kind collectible.
The New Zealand twins' work explodes with colour. Bold acid tones bleed onto florals, clouds and rain meet luscious gems, and hand-painted lovers' eyes peer through rock-crystal lenses framed by blue, pink, violet, and yellow.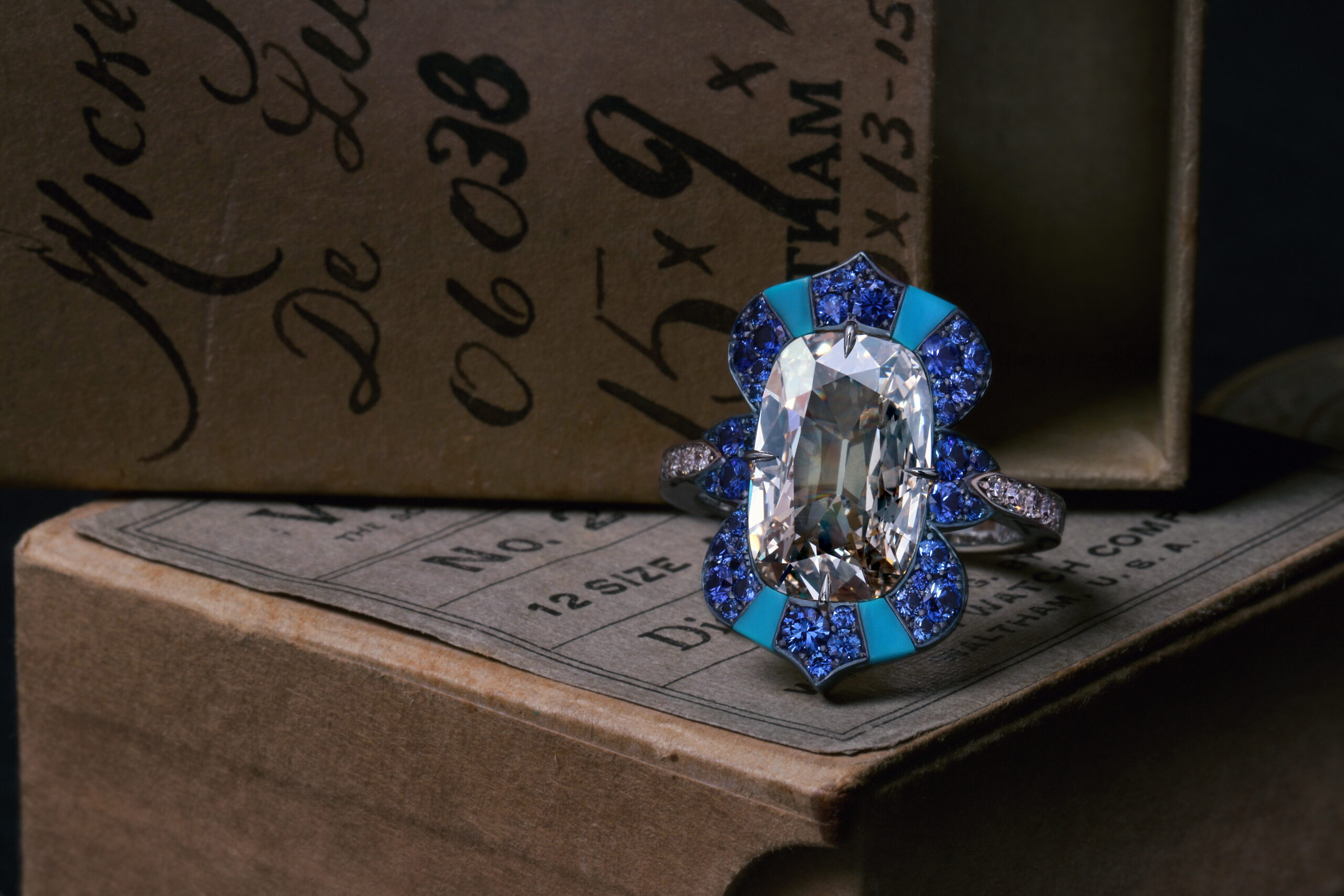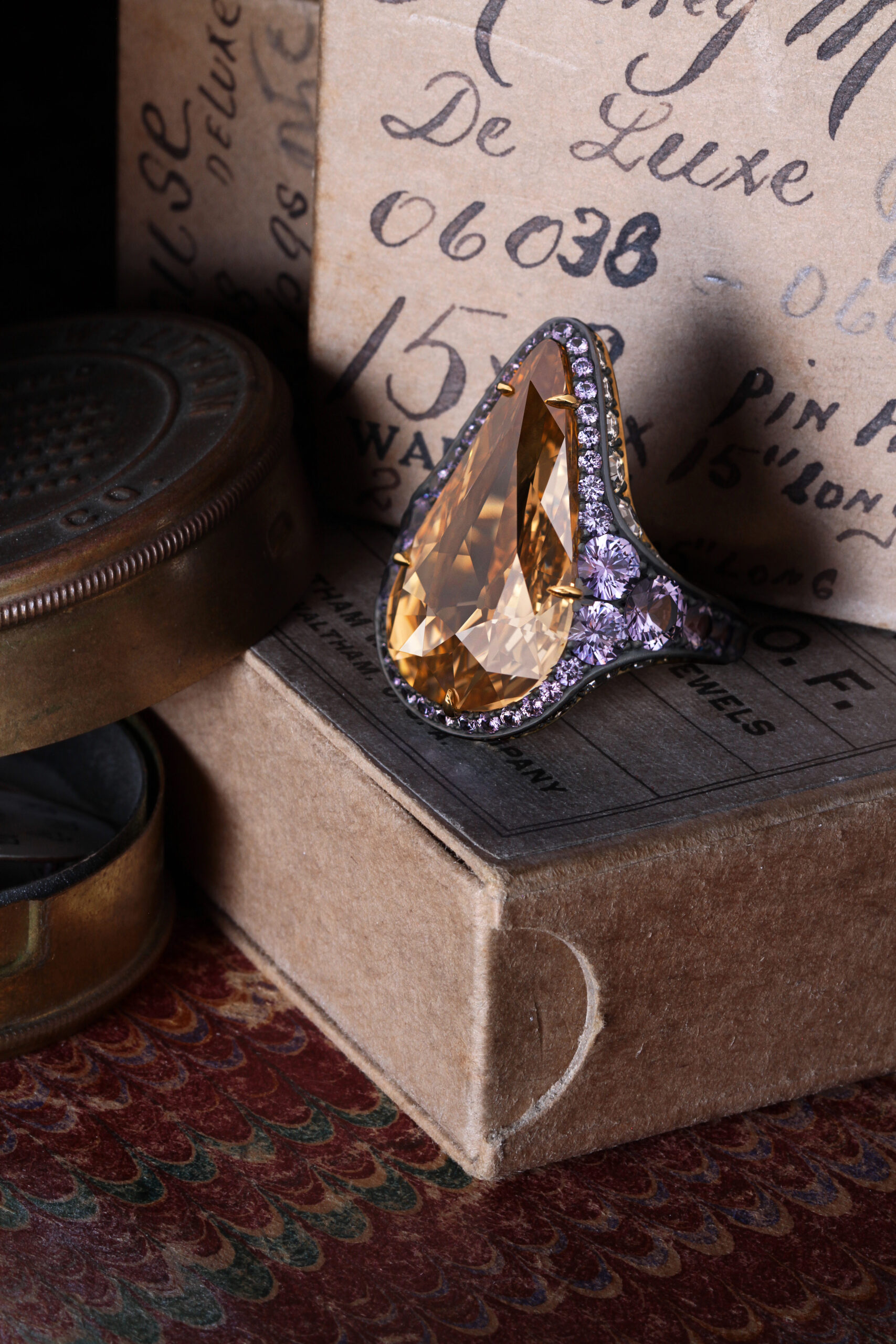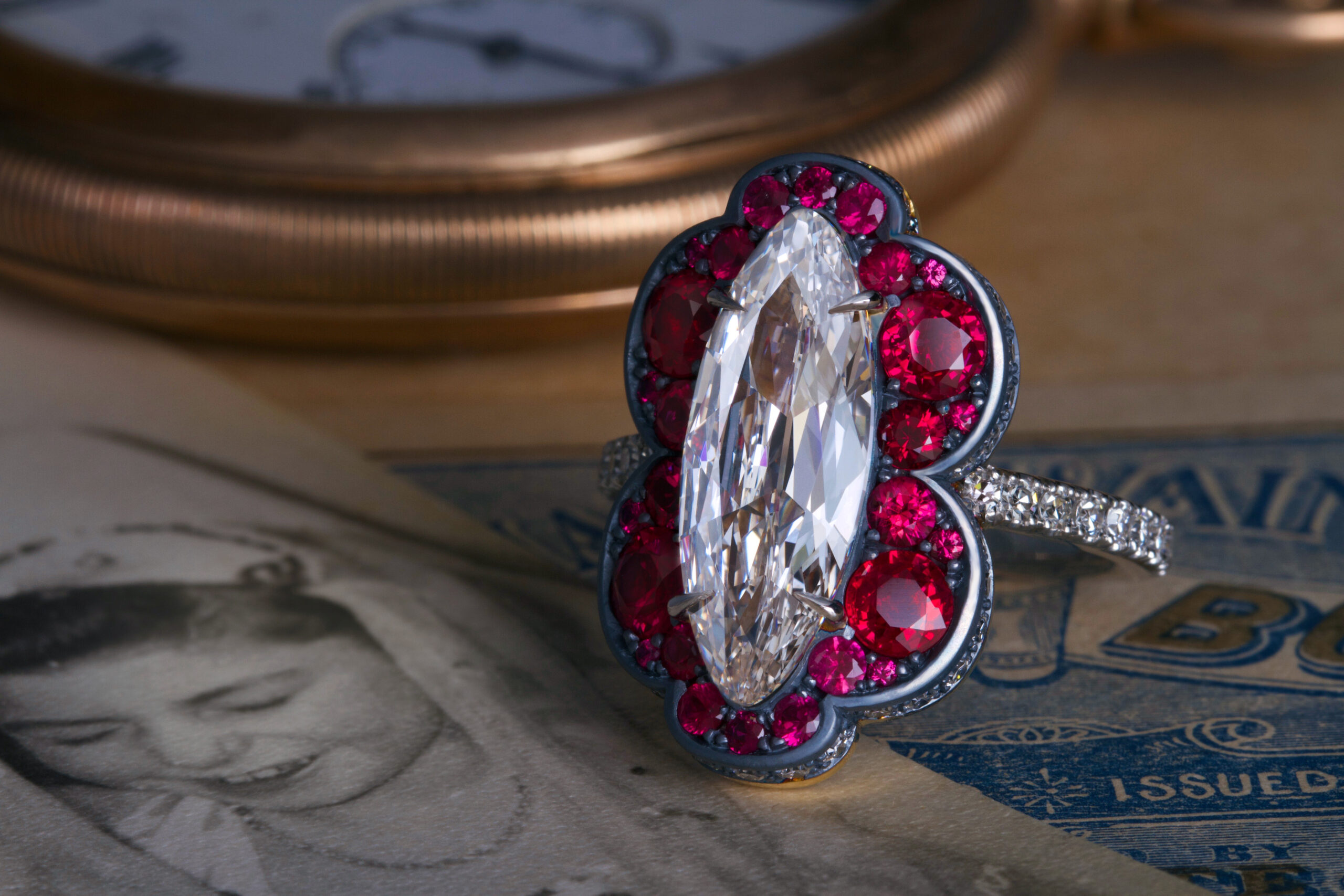 The brothers' painstaking process begins with hundreds of pencil sketches, from which only a single hand-painted rendering emerges. From there, components are individually crafted. First, sheets of gold and silver are fused and worked into bursting three-dimensional forms. Stone settings are then hand cut, leaving a feather-light skeleton. Finally, hundreds of stones are hand set, creating a jewelled body.
This craftsmanship is on full display in their Koi Pond brooches. Spring Pond was created first as a standalone jewel, but Koi Pond has become a series. Each piece takes around 400 hours to complete and centres on a mother-of-pearl canvas depicting a hand-painted koi fish beneath a jewelled lake. Expressing seasonal change, the lush tsavorite grass and aquamarine pool of Spring has been joined by the chill of Winter's moonstone snow, white drifts of cocholon, icy rock-crystal, and a deep-black mother-of-pearl lake.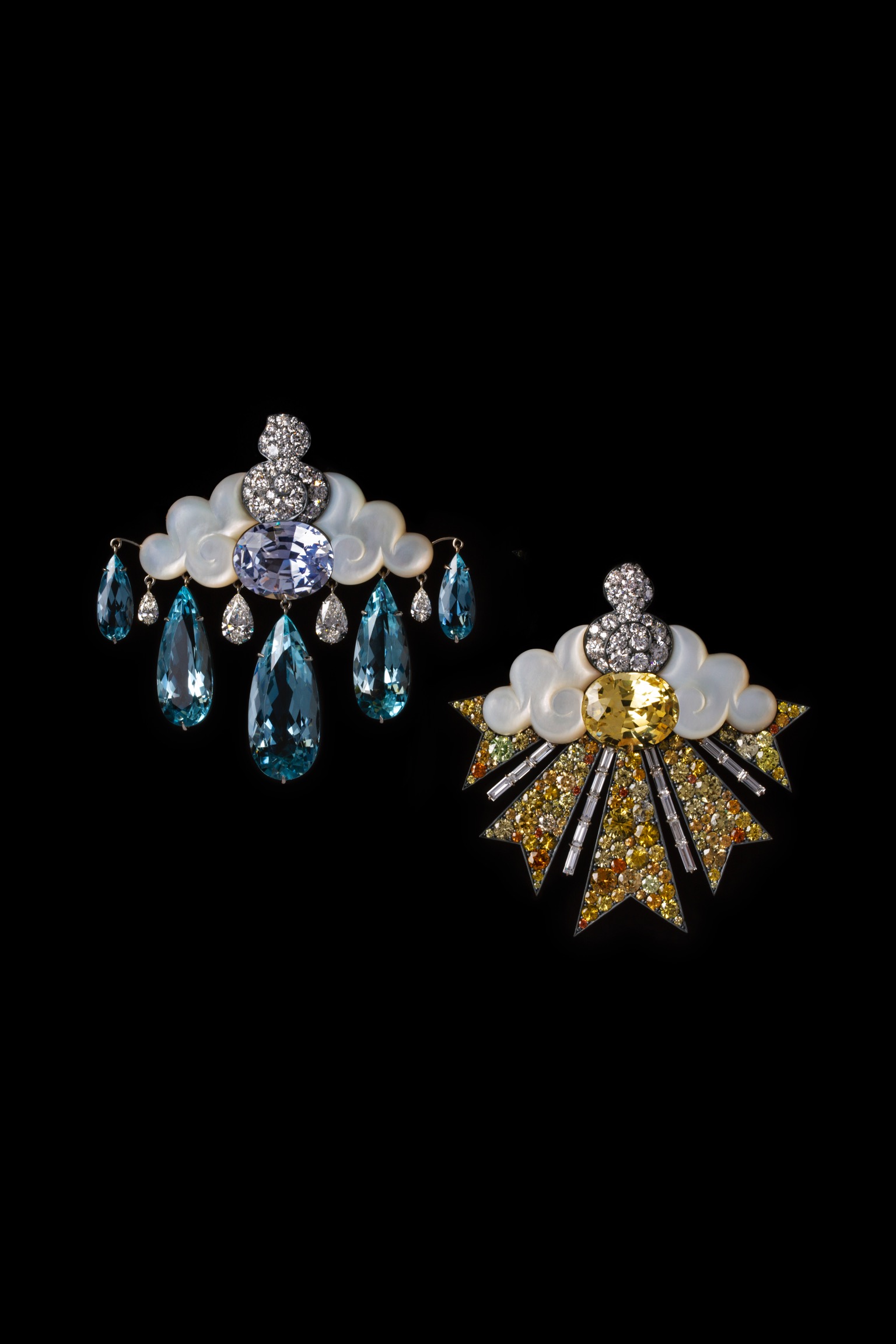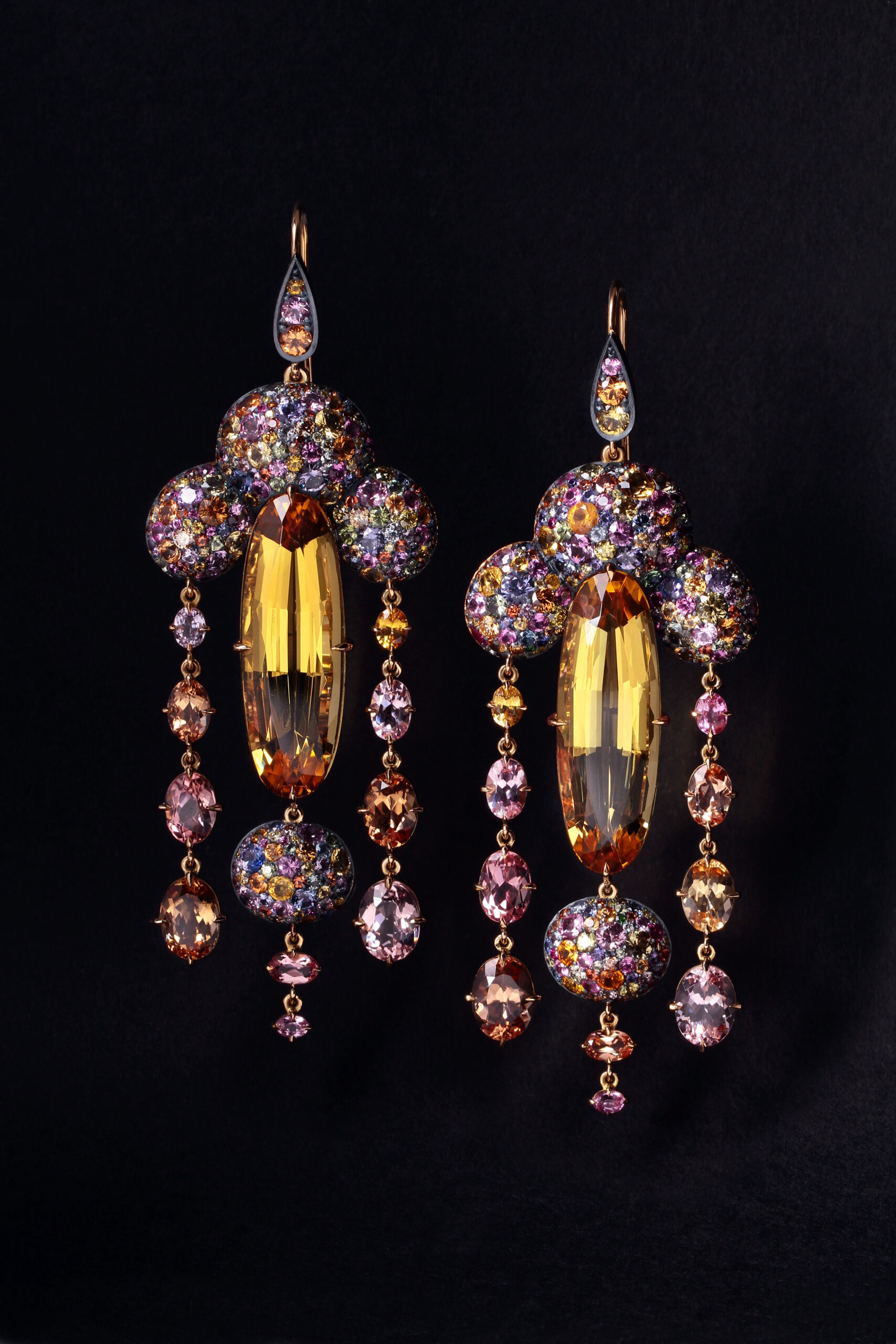 David Michael has begun working on Autumn Pond. Crafted around a smoky quartz basin inspired by water stained by autumn leaves, Autumn Pond features fall-inspired leaf motifs alongside an impressive selection of rusty, golden-hued gems. With two of four variations complete and sold through Sotheby's Magnificent Jewels Sales, there will no doubt be another Koi Pond brooch to reflect the changing of the seasons.