Aasha Wines Tell and Make for Love Stories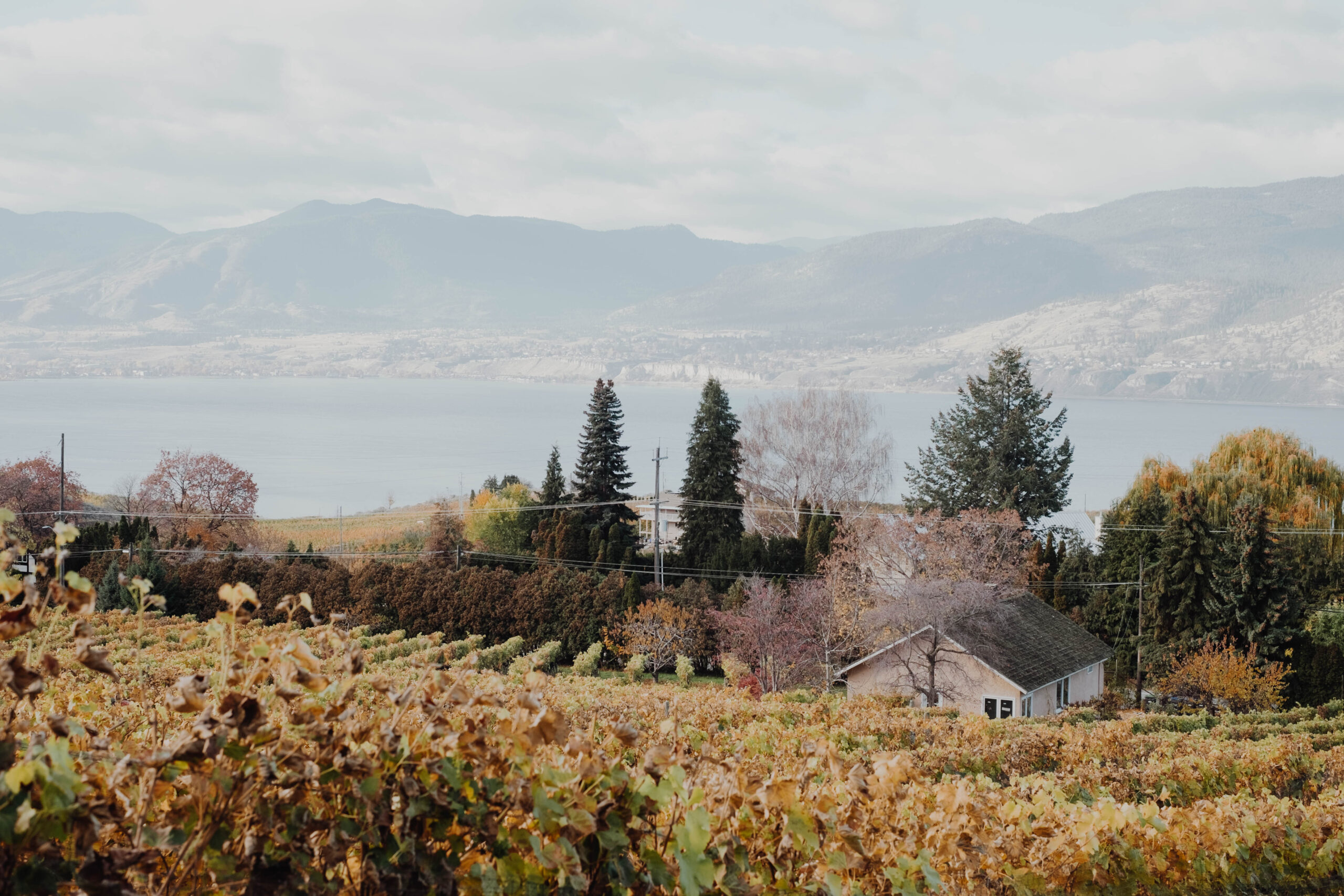 It's easy to see why Tracy Rook fell in love with Gaurav Puri. Even over Zoom, I am drawn to his charm, especially the cadence of his gentle speech, an audible reminder of his work as a doctor. I wish I had been able to meet Rook too, the day Puri and I meet to chat about the couple's emergent Okanagan winery, Aasha Wines.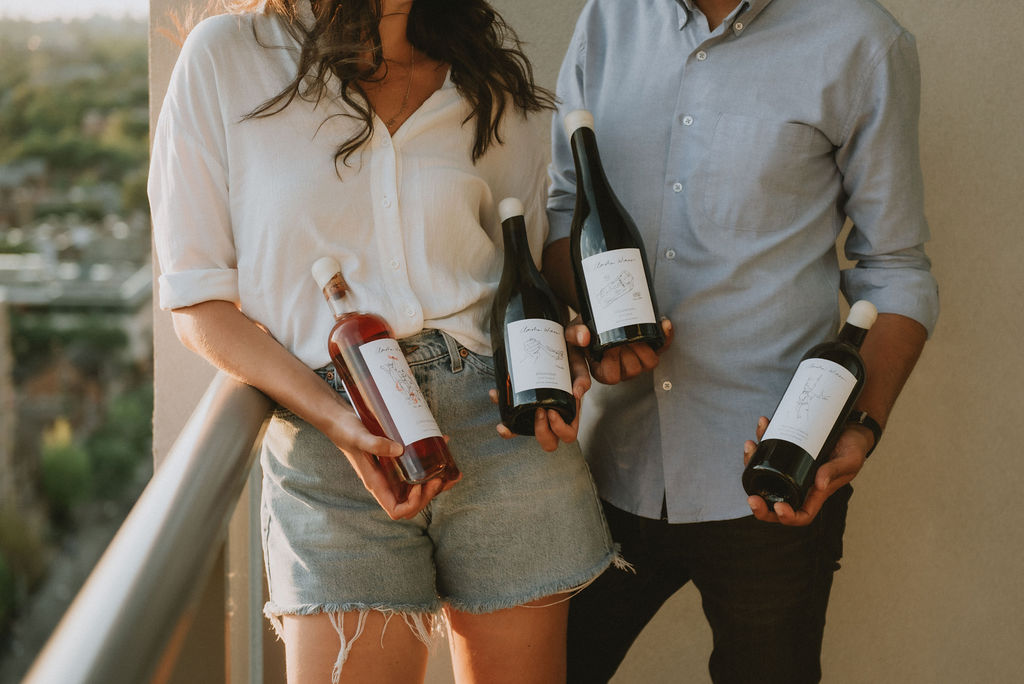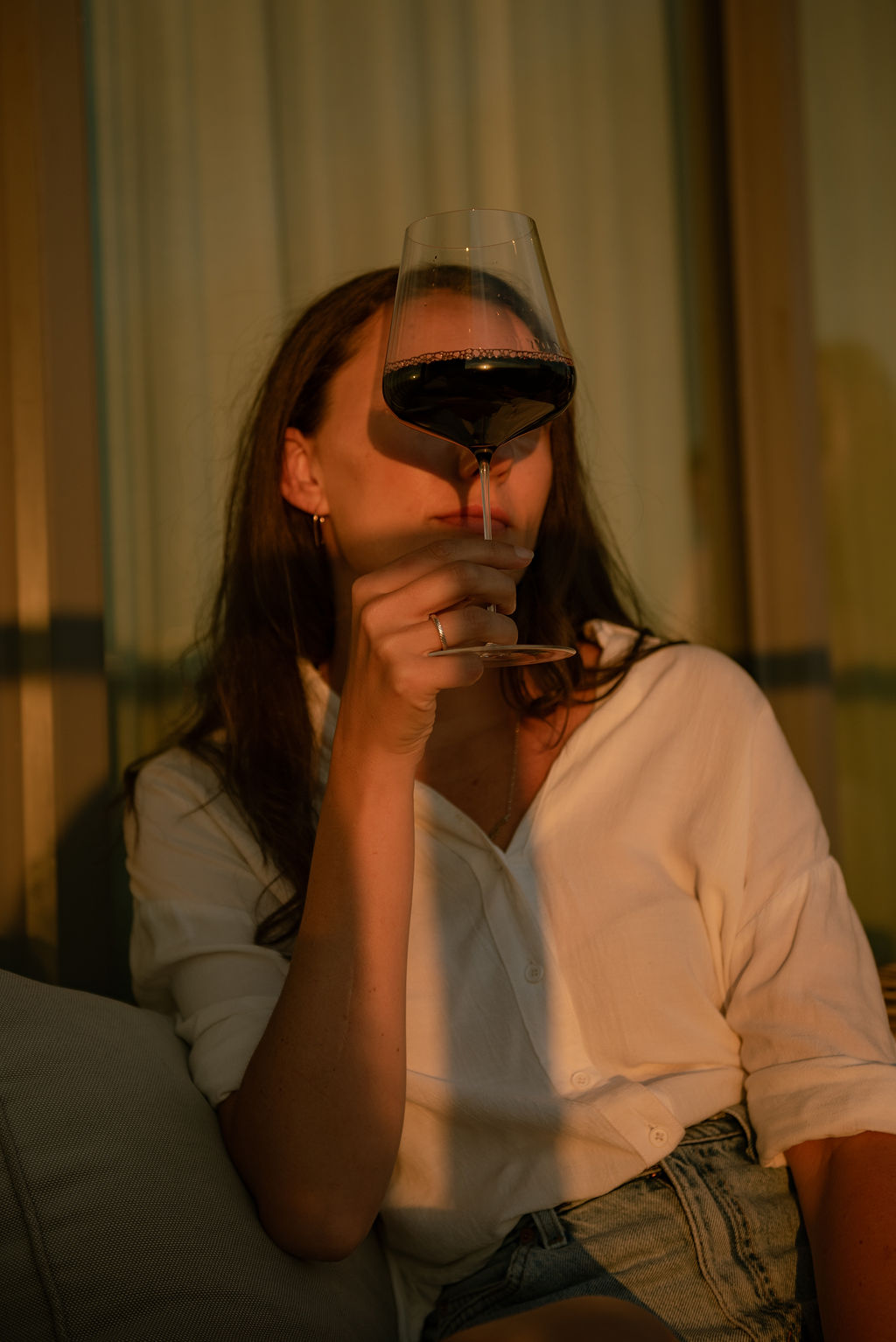 Luckily, Puri and Rook are inspired as much by literature as by fellow winemakers, and so I can gather much about Rook from Puri's aptitude for narrative. "We love reading," Puri says. "We love fiction and stories." Later, as we discuss the bottles' label art, a series of rough sketches by Toronto illustrator Reena Mistry, Puri reveals the influence books have on his and Rook's project, stating, "We designed it so that the label should look like the first page of a book."
The partnership between Aasha and Mistry is as much friendship as it is a working one. When the couple were developing the design aspects of their wine, they fielded work from multiple artists with immense talent and broad portfolios, but Mistry "was the nicest to work with." For Puri and Rook, wine is as much about interpersonal connection and intimacy as it is about the drinking experience, and their connection to Mistry is, according to Puri, what allowed for such a dynamic set of labels to match each story.
"You've got to know the people who are making the product or providing the service," Puri says as we discuss the abstract narratives that complement each of Aasha's cuvées, and that he suggests are a tongue-in-cheek reference to the interpersonal aspects of the back-to-the-earth ethos of environmentally responsible agriculture and business. "All the stories are about us."
The perhaps tenuous relationship between wine and narrative is explained by the poetic prose of Puri's writing. The intimate details of his and Rook's lives are part of the wine itself. The stories, though not all specifically about love, delineate the intimacies that led Puri and Rook to one another, how brief moments and long, dark nights of the soul can bring people together much as wine can. "You share wine with people who you have true connections with," Puri says. "All you have when you're a small winery are your relationships with people." But of course, you also have wine, and Aasha has delivered a slew of heavy hitters to accompany its evocative stories.
Crosswinds, Aasha's syrah, chronicles Puri's whirlwind experiences as a new doctor caught up in the glamour of the intercontinental commute between Toronto and London for work, as well as the subsequent burnout. Puri chose syrah as the venue for this narrative, he explains, because of its , fresh and bold at the same time, though Aasha's rendition is somewhere in-between. Palolem, a chardonnay, tells of a visit Puri made to its namesake beach in Goa, where he was confronted by the chasm between the lives of its tourists and the locals working there. For this story, Puri chose chardonnay because it is a neutral grape whose beauty can be undone by extrinsic factors such as oak aging. And Curious Glance, a cabernet sauvignon, is the climax of the Aasha wine narrative, a story of the moment that incited Puri and Rook's relationship, a split second in a bar that became a night on the town and, eventually, a life together. Why connect a love story to cabernet sauvignon? Well, as with any good love story, cabernet sauvignon demands your attention. A good bottle, such as Aasha's, is a drinking experience that forms the nucleus of an evening, as love does a life.
Photography by Erin Leydon and Rae Drake