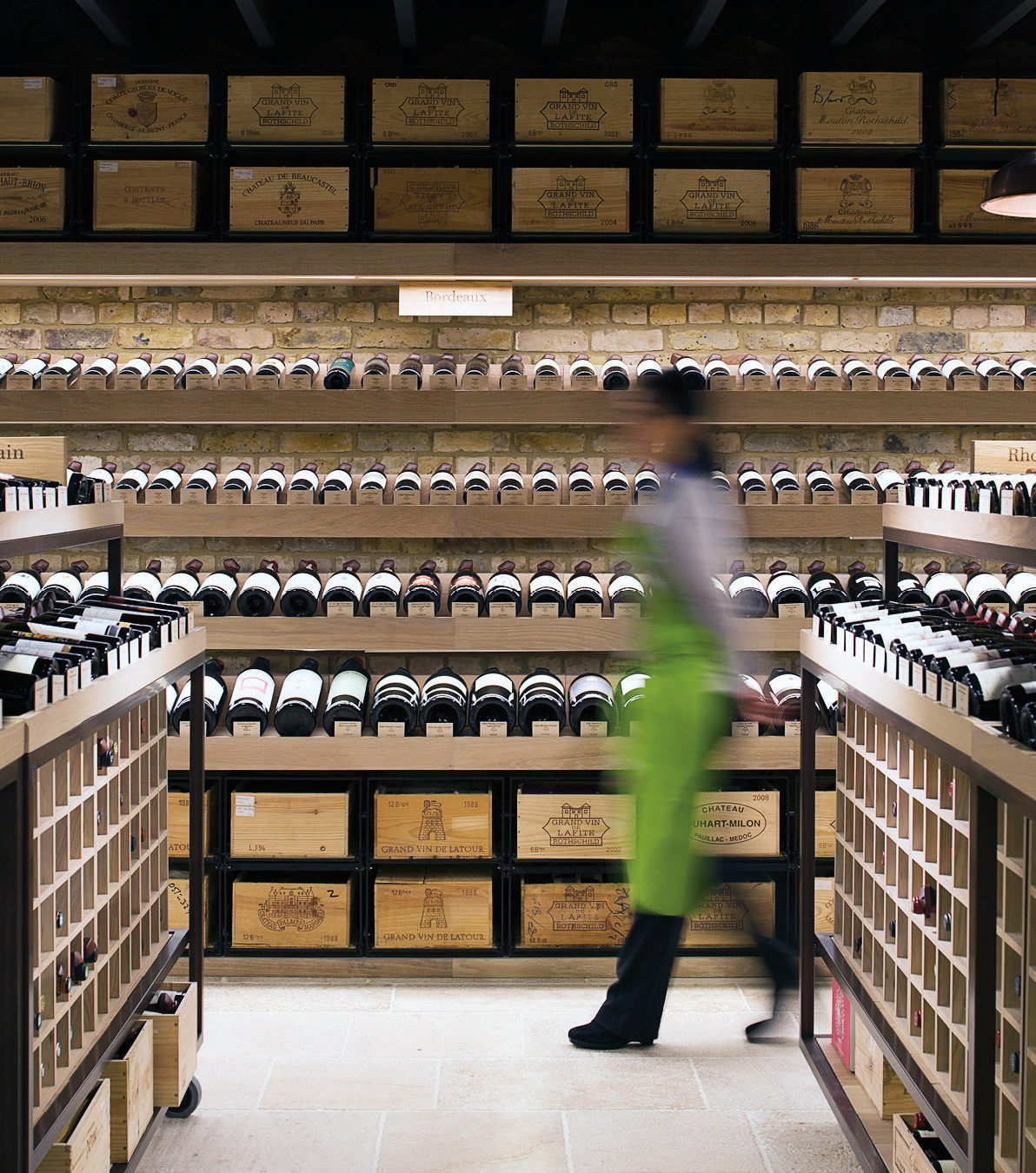 The main course for the dinner party you're preparing would suitably pair with a bottle of Château Cheval Blanc from 1947—widely regarded as the vintage of the century—but you don't have one to hand. If you live in London, England, you can phone Hedonism Wines, a new wine emporium, and within an hour, the bottle (£9,245, or $14,700 Canadian) will be delivered to your home by electric-powered van. This is just one of the services offered by Hedonism, located off Berkeley Square in the Mayfair district.
Hedonism opened this past August, and is owned by Yevgeny Chichvarkin, founder of Russia's largest mobile phone retailer, Euroset, and Cheval Blanc is only one of the many wines in its inventory that would make a wine lover salivate. Browse through Hedonism and you'll find a wall of Château d'Yquem Sauternes, spanning vintages from 1811 to 2007; rows of Classified Growth Bordeaux; Super Tuscans; vintage Madeiras as old as 1832; and Grand Cru Bourgognes—including a 1923 to 2009 vertical of Domaine de la Romanée-Conti. The most precious wines, kept in a locked vault, include a 1927 Warre's Port, an 1892 Château Margaux, and several 1937 Château Rauzan-Gassies. The prize for the oldest wine goes to a Vin Jaune, dating back to 1774, with a price tag of £72,553.80 (about $115,430).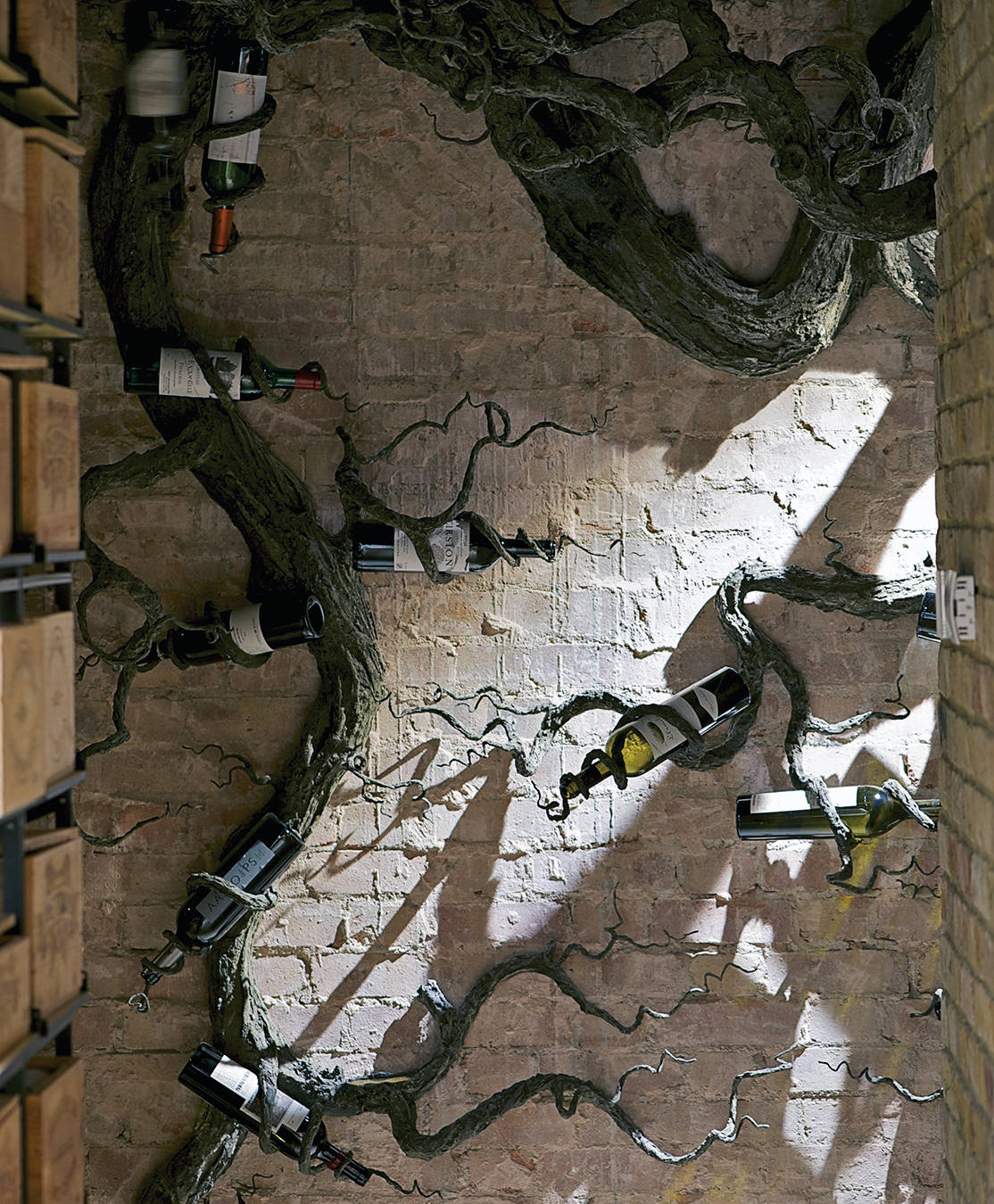 Hedonism's buyer, Alistair Viner (formerly the wine and spirits buyer for Harrods), says Hedonism is designed to be "comfortable, not intimidating"—the sort of place where customers can browse leisurely for hours. The boutique, which encompasses several storeys is temperature- and humidity-controlled throughout and is light, informal, and anything but forbidding. The floor staff, most of whom are former sommeliers, can speak a spectrum of European and Asian languages. And self-serve machines allow customers to taste an eclectic range of wines.
For all the attention paid to the iconic wines of Europe, the inventory of 6,300 wines and spirits includes thousands from other parts of the world, including lesser-known regions like Georgia and Morocco. There are 750 wines from California alone, and very good representations from South Africa, New Zealand, and Australia—including a Penfolds corner with several vintages of Grange and one of the famous ampoules. A large inventory of spirits has concentrations of scotch, bourbon, and Japanese whiskies.
Prices cover a wide spectrum, too. The great brands command great prices, like the three-litre bottle of 1961 Moët & Chandon champagne, disgorged in 1981 for the wedding of Prince Charles and Lady Diana Spencer, at £6,489.70 ($10,320). But there are more than 500 wines under £30 (about $47). "Yes, we have expensive wines," Alistair Viner says, "but we're not an expensive store."