What constitutes a luxury wine?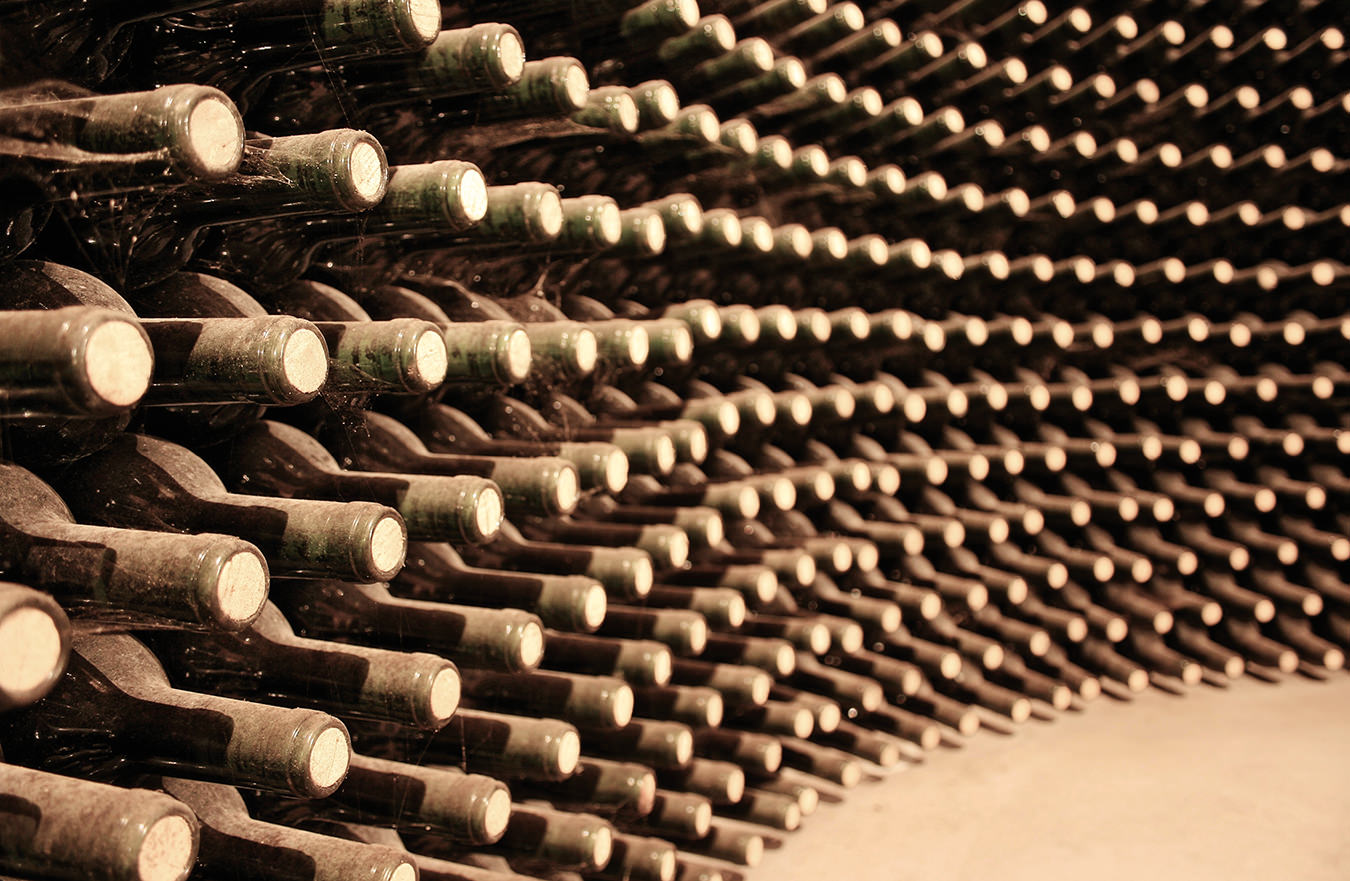 Being offered a premium wine for $12 a bottle might sound a bit like being offered some prime swampland at a knock-down price. Premium has the ring of quality about it, and many people might well think of premium wines as including first-growth Bordeaux and Super Tuscans, wines that often sell for hundreds of dollars a bottle on release, and much more for older vintages. In fact, a $12 bottle of premium wine is a common proposition in many wine stores because the world of wine segmentation—the division of wines into categories for marketing purposes—often defies common sense. Although premium wine sounds like it would be high quality, it is actually the bottom rung of a ladder that has super-premium and ultra-premium above it.
But there are no standard definitions for any of these categories. Lifford Wine Agency, one major Canadian wine agency, uses $12 to $17 as a guideline for premium; while a study from Australia's University of Adelaide defines premium as wine costing $2.50 (U.S.) to $7.50 (U.S.) before tax—between $4 (U.S.) and $12 (U.S.) retail, including tax and markups, in Australia. Lifford uses $18 to $35 to define super-premium and more than $35 for ultra-premium, while the Australian study sets $12 (U.S.) retail as the starting point for super-premium wines.
Categories like these make wine sound like the choices you get at the gas station, and they have nothing to do with quality, but all to do with price. They might even be misleading with respect to quality: a premium wine that over delivers for its price could be of a higher quality than some super-premiums.
There is a respected precedent for relying on price to differentiate wines. The famous 1855 Bordeaux Classification, which created the system of Growths (Crus), was based on trading price. So wines that sold for 3,000 francs (current conversion: roughly $555 Canadian) or more a barrel were deemed First Growth, those selling for 2,500 to 2,700 francs (roughly $460 to $500 Canadian) became Second Growths, Third Growths were those wines selling for 2,100 to 2,400 francs (roughly $390 to $445 Canadian) a barrel, and so on. Although price alone now seems a dubious criterion for a classification of quality, the assumption in 1855 was that consumers would only pay more for wine if it were higher quality. And at that time, the consumers in question were the recognized arbiters of taste and quality: the wealthy men of the nobility and upper bourgeoisie.
Yet there are categories of wine where quality does come into play. Many wineries designate one of their wines as their flagship or (especially in Chile and Argentina) their "icon" wine. While it is true that these wines tend to be the most expensive in their respective portfolios, the argument is that the price reflects the quality—rather than the designation following the price—and that the price also reflects the limited production of these wines.
Then there's the more recent category of "luxury" wines. It's a term used quite loosely, but producers are beginning to embrace it as a brand. Wolf Blass, one of Australia's most prominent producers, designates some of its wines as a Luxury Collection. In contrast to the company's popular, mainstream Yellow, Red, and Gold Label wines, the four luxury wines wear more prestigious colours: Grey (two of them), Black, and Platinum Labels. They range in price from about $30 to $100.
The least expensive of the quartet is not expensive, and price alone is clearly not the sole determinant of luxury here. It bears out the thoughts of Karen MacNeil, author of The Wine Bible, one of America's bestselling wine books: "A luxury wine is not the same thing as a high-priced wine. It takes a long time of aggregated appreciation for something to turn it into a luxury. Once something is established as a luxury, as opposed to something that costs a lot, it's a lot more powerful."
Luxury wine might be defined as wine with recognized quality that is fairly widely available, but whose availability is limited by price and supply. It is wine that some people can buy, but that some others can reasonably aspire to owning or drinking.
Even so, it is counterintuitive that an inexpensive wine could ever be a luxury wine, so price must be one criterion of luxury. But what MacNeil calls "aggregated appreciation" is also necessary—a consensus that a wine possesses some quality that gives it cachet. It is difficult to resist making analogies with other luxury commodities, whether they are watches, perfumes, cars, or clothes: unless there is a general appreciation of some quality, they are unlikely to be thought of as luxury items.
A third element contributing to luxury is availability, as luxury wines are made in limited volumes. The annual production of Château Margaux (a First Growth Bordeaux) is about 130,000 bottles, while Château Pétrus (a merlot-dominant wine from Pomerol) produces less than a quarter of that, about 30,000 bottles. Although these numbers might seem substantial, the wines are in high demand throughout the world, and production cannot be expanded to meet increased demand; the vineyards have fixed boundaries, and their yields are limited by both law and considerations of quality.
Limited supply is an important element for Chris Hatcher, winemaker at Wolf Blass, when he thinks of luxury. "Luxury wine is made in limited volumes," he says, "We make less than 12,000 bottles of the Platinum Label, 30,000 bottles of Black Label—but some years as little as 6,000 bottles—and 120,000 bottles of Grey Label."
Luxury wine, then, might be defined as wine with recognized quality that is fairly widely available, but whose availability is limited by price and supply. It is wine that some people can buy, but that some others can reasonably aspire to owning or drinking. Classified Growth Bordeaux certainly lie at the high end of the price spectrum, but many are within reach of many consumers, and they can readily be found in higher-end wine stores and at auctions.
This definition rules out California's Screaming Eagle, a Bordeaux blend often described as a "cult wine". A maximum 10,000 bottles are made each year (some vintages produce much less), and the wine sells for $750 (U.S.) a bottle to subscribers, each of whom has an allocation of three bottles. Many wine writers and sommeliers have never seen a bottle of Screaming Eagle, let alone tasted it; it is a wine beyond luxury.
It's safe to say that until recently, all luxury wines were French, most were from Bordeaux, and almost all those were to be found in the 1855 Classification. Others from Bordeaux—notably Château Pétrus—became luxury wines by reputation, and wines from different French appellations, like Domaine de Romanée-Conti in Burgundy, also made the grade.
But one of the major shifts in the world of wine in the past 10 or 20 years has been the emergence of luxury wines from regions outside of France. Within Europe, Super Tuscan wines—high-priced wines that defied the restrictions of Italian wine law and drew on grape varieties like cabernet sauvignon and merlot—entered the luxury stream in the 1990s, as did Spanish producers like Vega Sicilia.
Since then, the geographical range of luxury wines has expanded dramatically, and it was captured in a recent Toronto tasting, the Master Blend Classification, that brought together 27 top cabernet blends for blind tasting by 12 leading Canadian sommeliers and wine writers. One of three such tastings (the other two were in Melbourne and London), it included 18 Classified Bordeaux, such as Châteaux Lafite Rothschild, Mouton Rothschild, Haut-Brion, Lynch-Bages, Beychevelle, Latour, and Cos d'Estournel. The remaining nine wines included Vasse Felix Heytesbury and Wolf Blass Black Label (from Australia), Joseph Phelps Insignia and Opus One (Napa Valley), Almaviva (Chile), and Sassicaia (one of the original Super Tuscans).
The range suggested the continued dominance of Bordeaux, but also demonstrated the widening geographical range of luxury wines. A list of luxury wines, without regard to grape variety, could easily be expanded to include wines such as Seña (from Chile), Penfolds Grange (from Australia), and some sweet Tokaji (from Hungary). In China, Canadian icewine has luxury status—a reminder that luxury is culturally relative.
Champagne is a special case. Once a luxury wine affordable only to an elite market, it is now widely available and sometimes inexpensive. Although champagne still has residual cachet as a brand, it is the high-end examples, such as Moët & Chandon's Dom Pérignon and Louis Roederer's Cristal, that now represent luxury. Some small-production champagne houses have been embraced by champagne enthusiasts, but none has the "aggregated appreciation" to make it a luxury wine.
Two recent events have changed the face of luxury wine. The first was the recession, which saw sales of luxury wine to drink (as distinct from sales for investment purposes) fall off markedly. The second, more a trend than an event, is the emergence of Russia and Asia as important markets for luxury wines. With a fifth of all Bordeaux exports, China is now the largest single market for Bordeaux wines, and Chinese investors have begun to purchase châteaux throughout the region. Pressure on supply and prices from these new markets is likely to increase the attraction of luxury wines produced outside Bordeaux.
Luxury is a word with multiple meanings and connotations, and definitions vary socially and culturally. Applied to wine, it is no more easily grasped than when applied to other commodities. Still, luxury is gaining currency in the world of wine segmentation, as demonstrated by a panel on "the future of luxury wine" at a recent New York wine exhibition. Even though it will be deplored by those who resist seeing wine as a commodity akin to other consumer products, luxury seems set to become entrenched as a category within the global wine market.
Photo ©iStockPhoto/Manuel Velasco.