New Vancouver Residential Towers Challenge Traditional Outdoor Space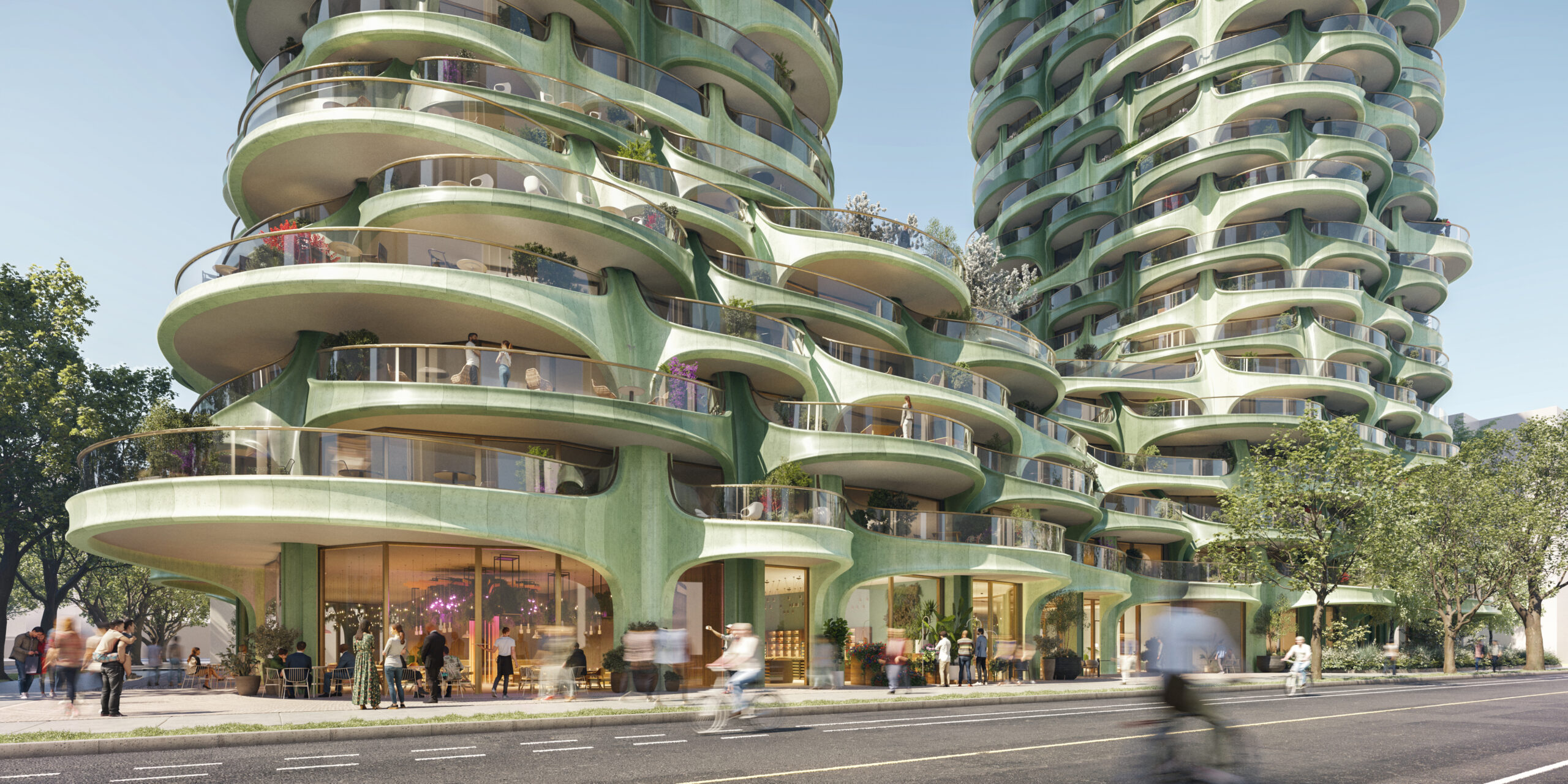 A new silhouette is slated to join Vancouver's skyline of greens and blues. The seafoam-hued skyscraper planned for 1700 Alberni melds the urban and the wild in the form of a Gaudi-esque building with a petalled façade that looks almost photosynthetic.
The latticework design creates a biophilic exterior with a blend of recessed and terraced outdoor spaces that maximize privacy for each unit. Built-in planters, arched doorways to the balcony, and curved glass railings create an organic feel, meant to harmonize with the surrounding landscape. The building's lower levels, which connect the two towers, will offer boutique retail space, a restaurant, and outdoor areas for the public.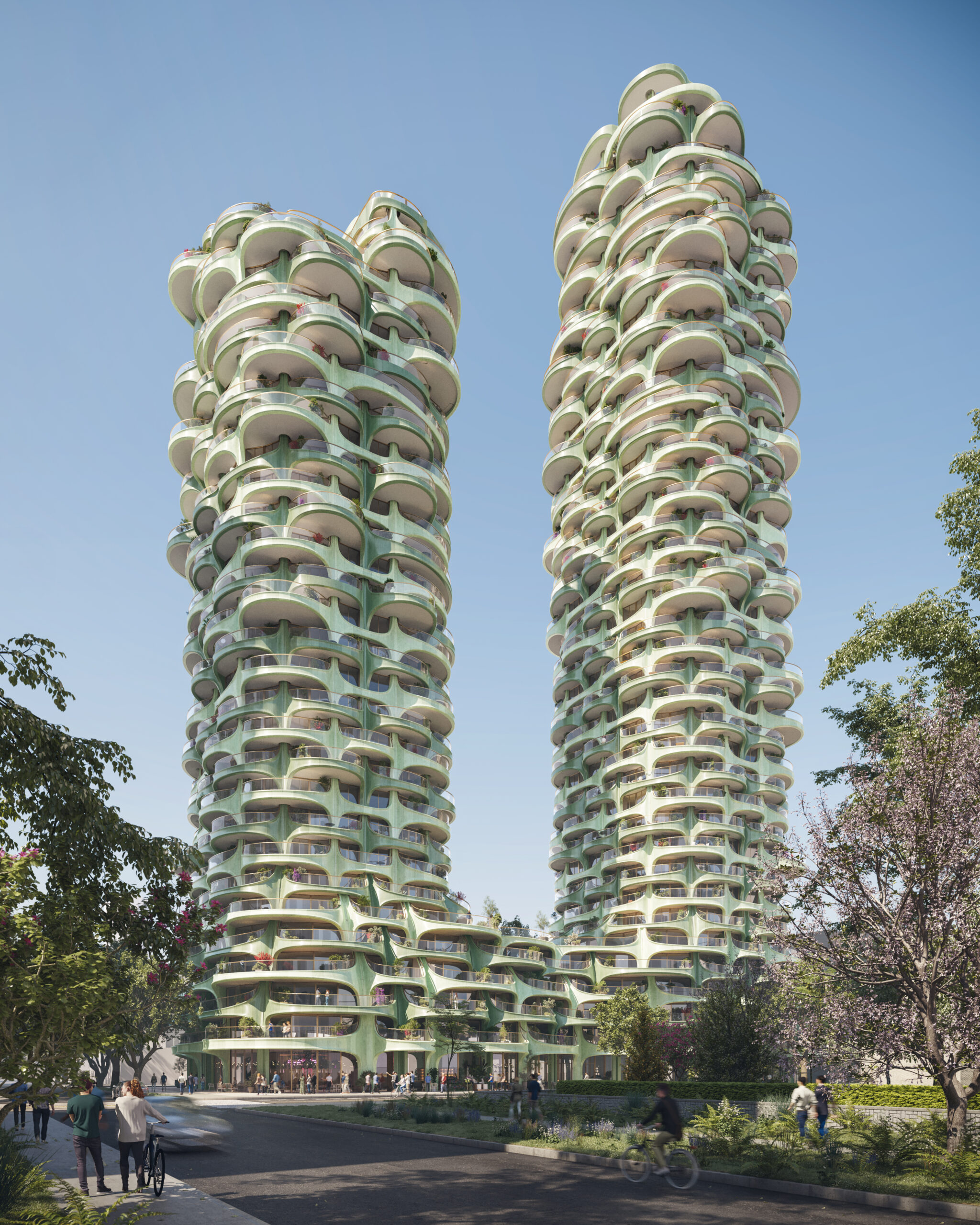 The project is by London-based Heatherwick Studio, in partnership with Kingswood Properties and Bosa Properties, and will be the firm's first Canadian residential design.
A few blocks from Stanley Park in Vancouver's West End, the structure is the second proposed for the site, following feedback from the community on the initial design, which featured two less-connected angular hourglass-shaped towers, revealed last year. "People want bigger and more useable outdoor spaces that create extended living areas, allowing them to take their work or recreational time outside," says the design firm's founder, Thomas Heatherwick. "They want buildings with solidity, personality, and depth that feel permanent."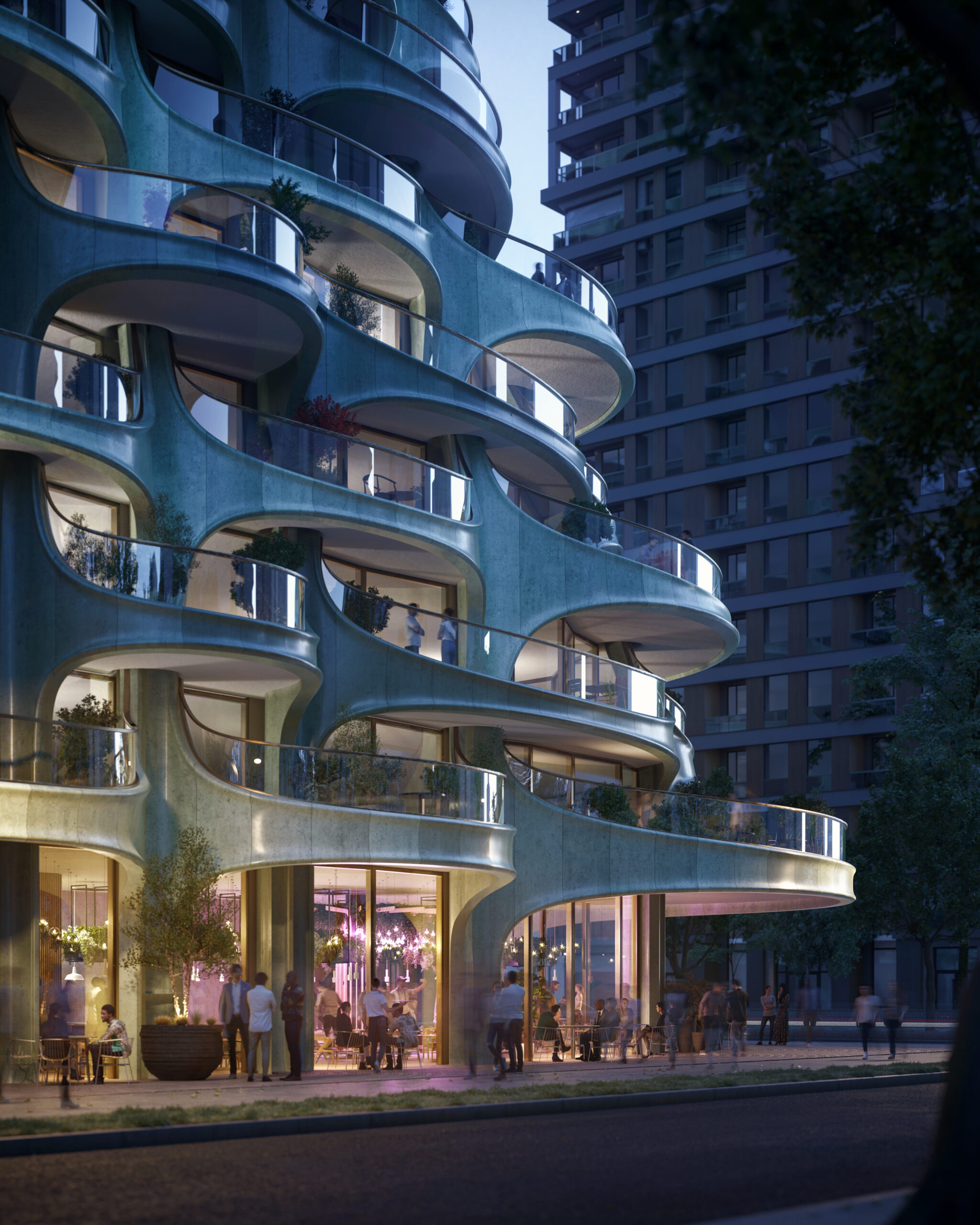 With larger, more private balconies, the towers on the new 1700 Alberni have been repositioned for better views of the neighbourhood, the nearby park, and the North Shore beyond. "We have taken influence from the repetitions, rhythms, and softness found within the surrounding nature to find a more welcoming and less imposing addition to the Vancouver cityscape," says Heatherwick's group leader, Stuart Wood.
The 387 residential units will spread across the east and west towers' respective 30 and 39 floors with amenities including a pool, gym, and spa. The towers have a maximum height of 385 feet.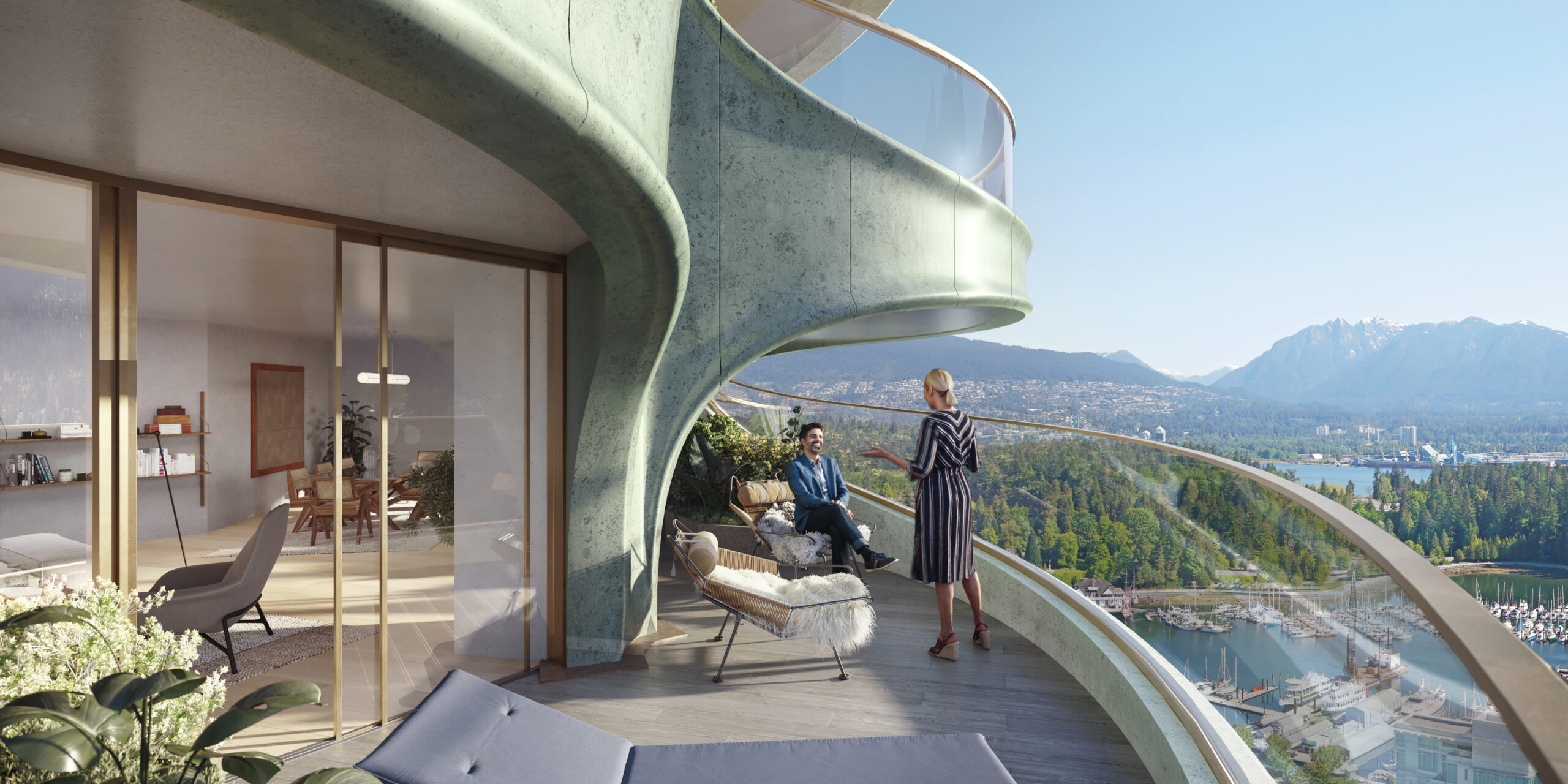 With mountain and ocean views a major selling point in Vancouver real estate, terraced outdoor space is nothing new (just take a stroll down the False Creek corridor of the seawall). But an art deco take on skyscraper terracing is a first for Vancouver's downtown skyscape. No doubt inventive reimaginings of residential outdoor space in the city will take off in the years to come.
Images by Narrativ