Imagine Picasso: Luminous Art Unfolds in Vancouver
"I paint objects as I think them, not as I see them"—Pablo Picasso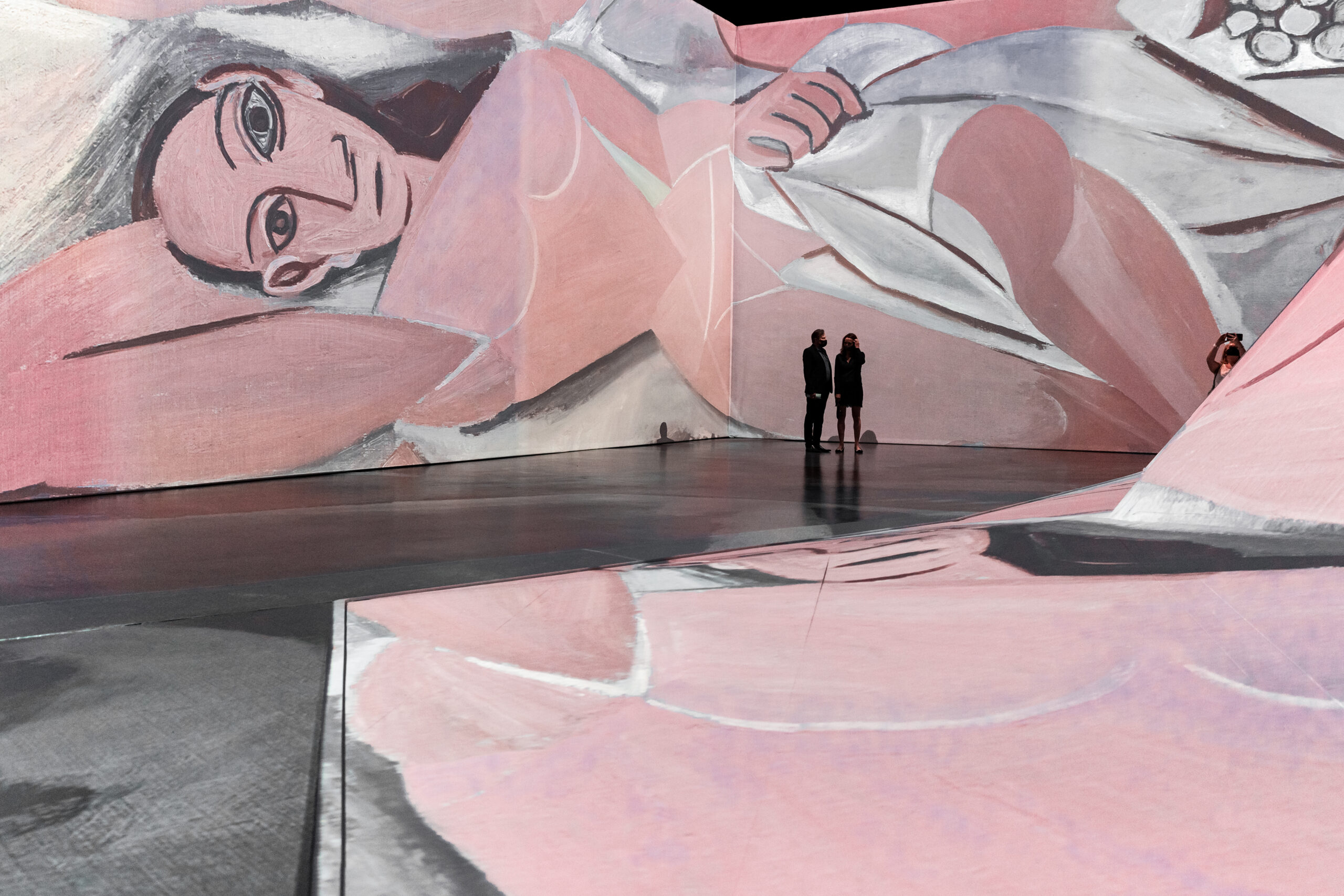 There are giant geometric puzzle pieces. Projected on them is the colourful journey of one of the most prolific artists of the 20th century, Pablo Picasso. Amid cries of birds, pelting rainstorms, Spanish guitars, and children singing, the multisensory installation at the Vancouver Convention Centre conjures new ways of seeing and experiencing both art and artist.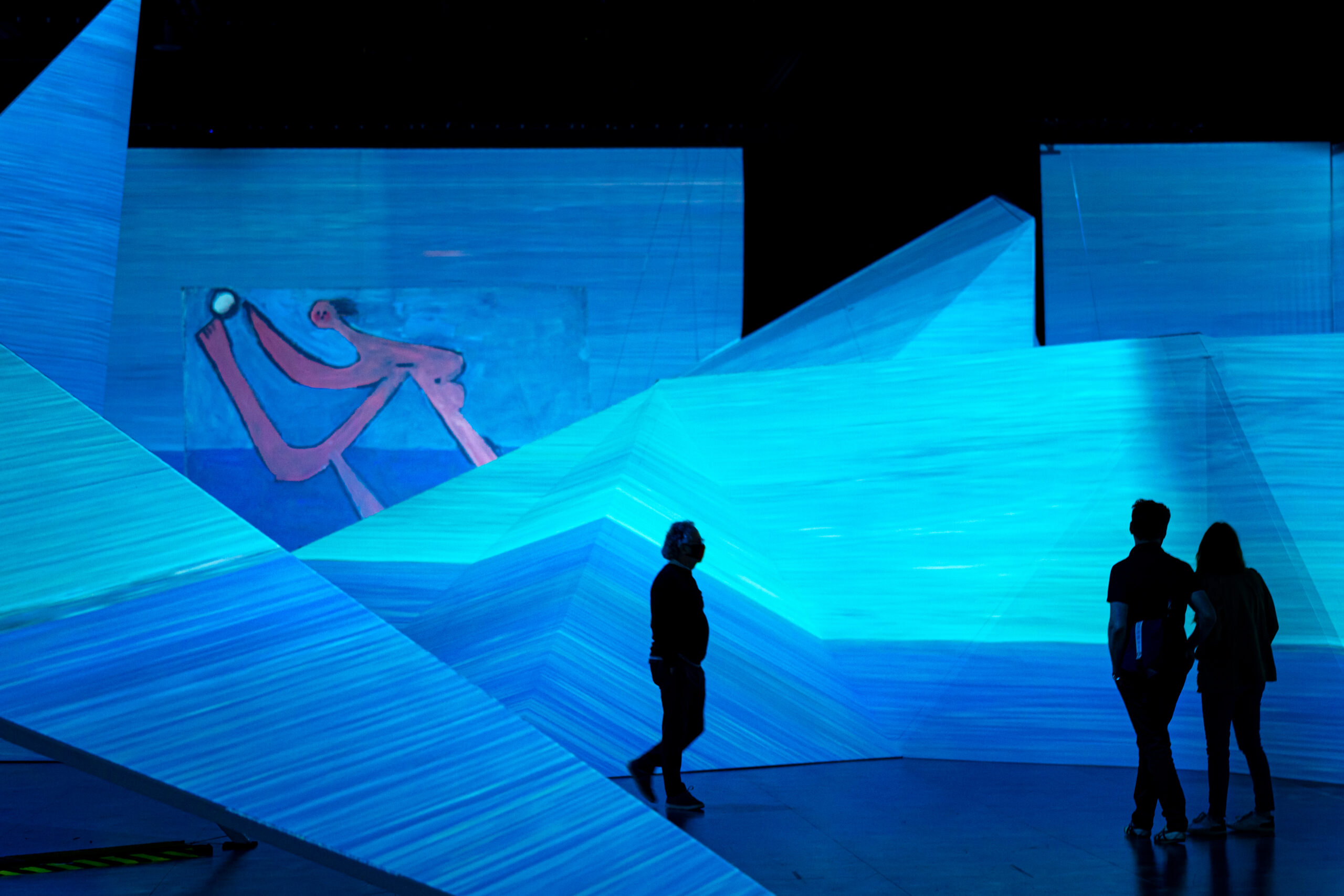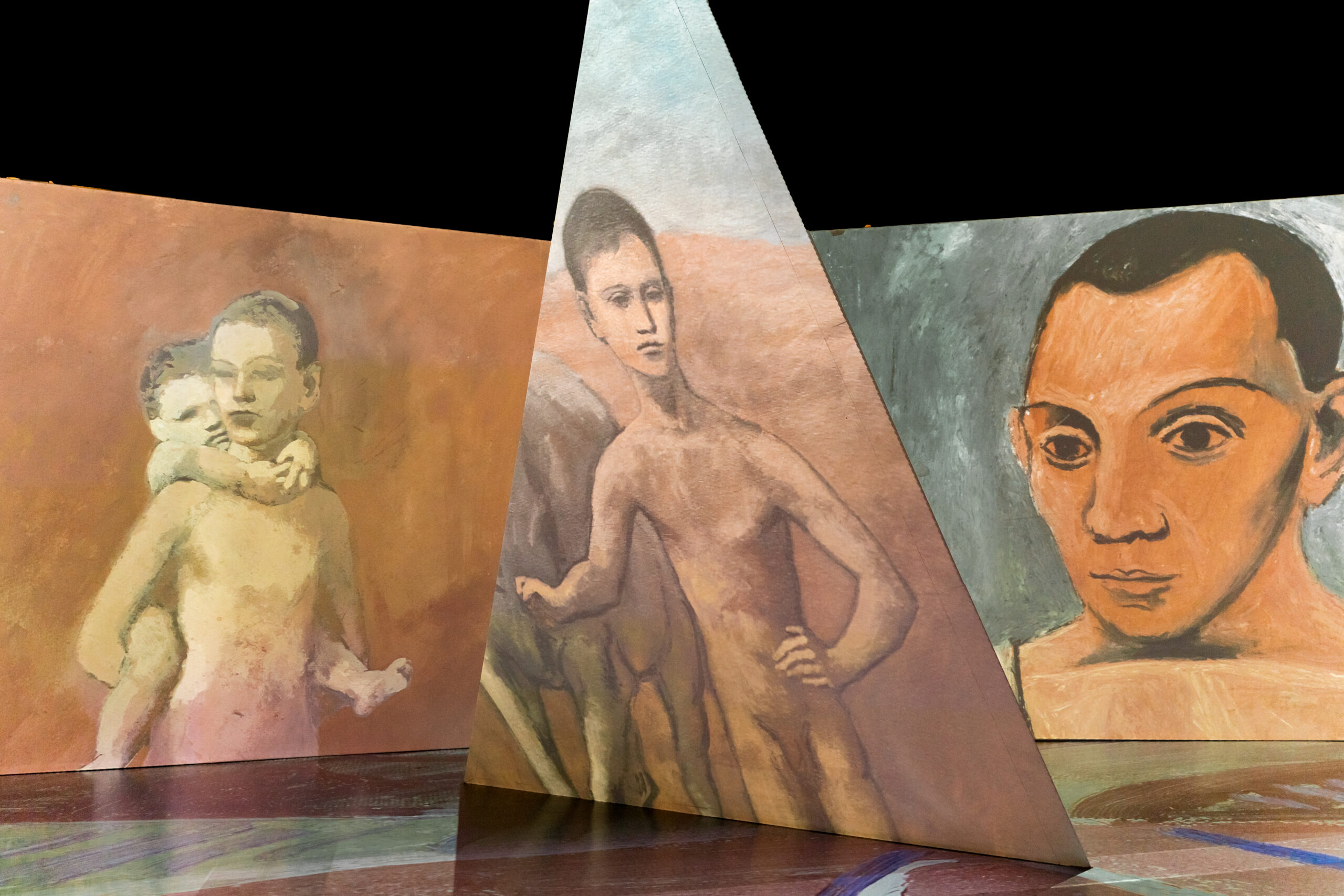 A chameleon of painting styles, hedonist, lover of women and good liquor, the Spanish-born Picasso created tens of thousands of works, of which 200 paintings were distilled for Imagine Picasso. Inspired by the origami sculptures the artist made for his children, architect Rudy Ricciotti created the environment to mimic the artist's cubist phase and squiggly line drawings. Magnified iconic details of such famous works as Les Demoiselles d'Avignon (1907) and Guernica (1937) trace the master of modern art through his various artistic phases over more than 60 years of productivity.
To put Picasso's enduring popularity in perspective, in 2010 Christie's sold Nude, Green Leaves and Bust, a painting he created in one day in 1932 of lover Marie-Thérèse Walter, for $106.5 million. Les Femmes Algiers (Version O) fetched an astounding $179,365,000 at Christie's New York in 2015. Of course, most of us settle for the ubiquitous coffee mug, tea towel, or T-shirt, but even these must be scrupulously approved by the Picasso Administration in Paris that oversees everything related to the artist under the directorship of his son, Claude Ruiz-Picasso.
From her home in Lyon, France, the charming and intrepid Annabelle Mauger, creator, with Julien Baron, of Imagine Picasso, explained how she expanded a family legacy into an international immersive exhibition brand. " It was really a long process that began with Cathédrale d'Images (now known as Carrières de Lumières,) founded by my ex-husband's grandparents' company, Image Totale in Baux-de-Provence," she says. "As an immersive arts exhibition projected on the walls of an ancient limestone cave, it was extremely popular, but then the city decided to take it over and push out the family. So I thought, I can do this with Image Totale but on an international scale."
In 2001, Mauger joined the creative team, going on to produce the immersive Imagine Van Gogh that premiered in Singapore in 2011.
"In 2017, after the international success of Imagine Van Gogh, I thought, 'This is a great opportunity to pitch my idea to the Picasso Administration. What have I got to lose?'"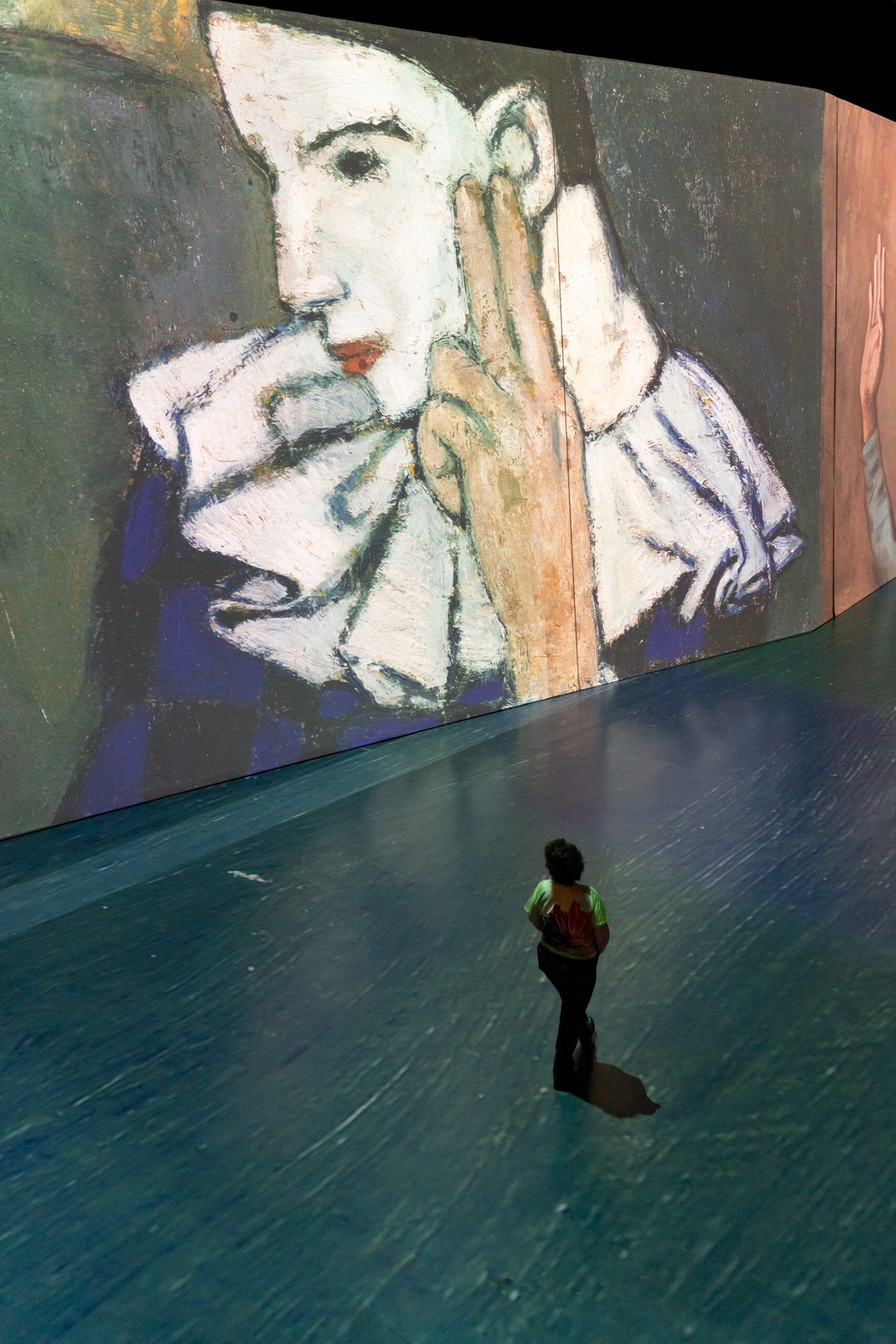 The world premiere of Imagine Picasso took place in 2019 at La Sucrière in Lyon. "We were thrilled that Olivier Picasso, his grandson, attended," Mauger says. "He said, 'You really got inside the head of my grandfather. Pablo is truly part of your team.'"
She has just returned from Vancouver from the closing of Imagine Van Gogh after a nine-month run during which 330,000 attended, overlapping the set-up for Imagine Picasso. And yes, she agrees, it was like having a third baby (Mauger has two daughters). "You know, I think it was destiny that I have this project," Mauger laughs. "I was born on the same day that Pablo Picasso was buried—April 10, 1973."
Imagine Picasso runs until January 2022 at the Vancouver Convention Centre East Building, 1055 Canada Pl, Vancouver, BC V6C 0C3.          
Photography by Jean Sebastien Baciu.