Montreal's Garment District Past and Present
A Canadian fashion legacy.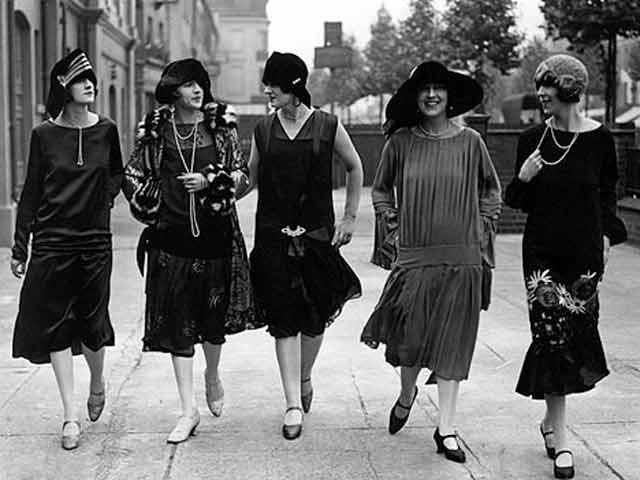 Montreal has that je ne sais quoi when it comes to fashion and style.
Known as Canada's fashion capital, Montreal is the third leading city in North America for clothing manufacturing and houses over 70 per cent of businesses in the clothing and fashion sector. In 2006 it was also recognized as a UNESCO City of Design, solidifying its position as a creative force internationally.
From the galleries, museums, warehouses, and boutiques that line the streets to the designers and creative entrepreneurs filling these spaces, the clothing industry in Montreal today is built upon a heritage of garment manufacturing. Voted the second most walkable city in Canada, its neighbourhoods reflect a distinct creativity that explores a strong relationship between old and new.
How it all Began
When Montreal officially became a city in 1832, nearly 200 years after the initial European missionary colony, Ville-Marie, was established on an island at the confluence of the St. Lawrence and Ottawa Rivers, it was the largest in British North America. Primarily a hub for the fur trade in its early years, by the middle of the 19th century the expansion of the Lachine Canal and building of the Grand Trunk Railway made it a primary port for international trade with Europe and fuelled its acceleration as a major industrial centre.
These advancements compounded with the prime geographic position set a foundation for the city to become a nexus of new designers, manufacturers, retailers, craftsmen, creators, and entrepreneurs at the turn of the 20th century. Not only did they use these resources to establish the Canadian fashion industry, but the city excelled as a leader in design, manufacturing, and retail offering the latest styles and trends to the entire country.
Designers
In the early days of Canadian fashion, function bore priority over fit and form. New styles from across the ocean were expensive, and many settlers relied on the clothing they brought with them. Many women preferred to purchase fabric and sew their own garments, as ready-made garments were limited and expensive. Heading into the 1900s, European costume was slowly losing its popularity, and many items such as the blanket coat and warm weather gear began gaining commercial traction.
In the mid-1800s, many notable dressmakers and tailors were established, selling fabrics, accessories, and millinery. Larger shops began offering ready-to-wear selections or custom-order where they would red tag the designs to claim authorship and exclusivity. This combination of what we now consider modern commercial aspects of the fashion industry set the groundwork for the labour and concentration of capital in Montreal. As wealth began to concentrate among the colonial citizens, more and more people could afford styles beyond the strictly necessary.
As the city entered the modern era of fashion, both women and men's clothing became more loosely structured, yet defined. It was around this time that designers and couturiers in Montreal began to make a name for themselves and compete with fashions arriving from Parisian design houses. Marie-Paule Nolin created her own in-store salon and couture room in Holt Renfrew and eventually gained prominence when she left to create her own dressmaking salon, Ida Desmarais was known for her luxurious evening gowns, Raoul-Jean Fouré made his debut designing shoes for French stars, and Gaby Bernier was consulted by Montreal's elite for her original designs and her salon known as a destination for couture.
After the Second World War, in 1954 Montreal's designers created the Association of Canadian Couturiers, with Raoul-Jean Fouré as the president to establish a Canadian couture industry. Capped at 20 members, the association produced its first all-Canadian couture fashion show at the Ritz-Carlton in Montreal. It travelled to Vancouver and Ottawa, and then to New York, showcasing Canadian designers. Due to a lack of originality and limitations with Canadian-made textiles, the group disbanded in 1968. Though short-lived, its legacy lived on as similar groups, such as the Fashion Designers Association of Canada established in1974 and the Fashion Design Council of Canada established in 1999 have continued to make headlines and encourage the promotion of Canadian designers throughout the decades.
Manufacturing
At the turn of the 20th century, the Government of Canada largely supported the growth of international trade and internal infrastructure, and as a result allowed for various tax exemptions and local grants to encourage entrepreneurs to open factories, workshops, and textile mills. This push turned Montreal into an industrial powerhouse by the middle of the 20th century. Merchants Manufacturing Company had built factories and cotton-spinning mills around the city, along with Dominion Textile, which became one of the largest textile manufacturers in Canada, and Belding Paul Co. had opened the first silk mill in Canada near the Lachine Canal in 1884.
The success of the garment industry in Montreal is also due to European Jews who settled in the city in the second half of the 19th century, along with French Canadians inhabiting the city at that time. In the early 1900s, the garment industry employed more workers than any in the city, and 40 per cent of them were Jewish. Jewish clothing manufacturing companies and entrepreneurs, such as Kellert and Friedman Company and S. Levinson, Son and Company, competed as garment factories and manufacturing businesses for much of the beginning of the 20th century. Harris Vineberg's Progress Brand Factory was also a popular manufacturer of men's suits and the centre for the explosive Garment Workers Strike of 1912. The Vineberg Building is still around today and on walking tours for those looking to go back in time and experience a day in the life of a Montreal garment worker.
In the latter part of the 20th century, Montreal's Garment District was reestablished in the Chabanel sector between Chabanel Street and Saint-Laurent Boulevard. This district rose to fame throughout '70s as it was built up, and it became one of the most prolific textile production sites in the world by the '90s.
The rise of fast fashion and outsourcing negatively affected the industry, which spiralled downward into the new millennium. However, recent reinvigorations from exciting new brands with a focus on locally made and sustainable wares have given new hope for a revival of garment manufacturing in Montreal.
Shopping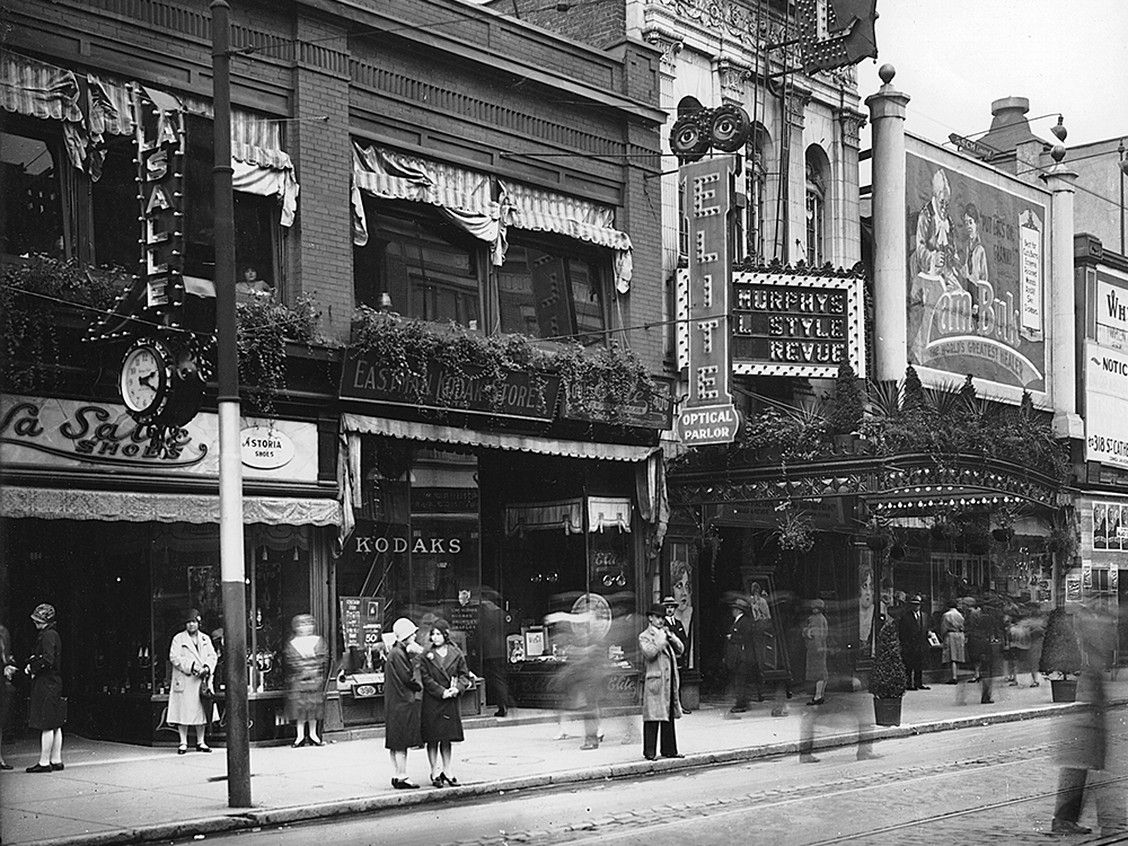 Since the late 19th century, Montreal has been known as a shopping mecca, specifically Sainte-Catherine Street in the city's downtown, which has always attracted fashion fiends from around the country and the world. The street was dominated for many years by Canadian department stores and retailers such as Morgan's (now Hudson's Bay), Murphy's, Ogilvy's (now Holt Renfrew Ogilvy,) Goodwin's, Simpson's, Eaton's, Birks, Woolworths, and Scroggie's, along with independent boutiques and shops. It didn't take long for this shopping district to gain popularity around Canada. Those who could visit, via rail, boat, or automobile left happy, with bags filled with Parisian designers and Canadian furs, and those living farther away were targeted and marketed to by the mail-order catalogue.
Montreal Garment District Today
Though deindustrialization throughout North America affected the district, the legacy and some infrastructure remain. Today the Chabanel district, Sainte-Catherine Street, and Saint-Laurent Boulevard are booming with passionate shoppers and style lovers, competing with New York and LA for leading roles in fashion manufacturing. Many of the original buildings still exist, filled with the same legacy brands or newer up-and-coming trendsetters. Named Canada's capital of young fashion design, Montreal is still a strong player in the fashion industry and a breeding ground for emerging designers, creatives, and entrepreneurs in the business.