6 Fashion Trends That Were Born in Canada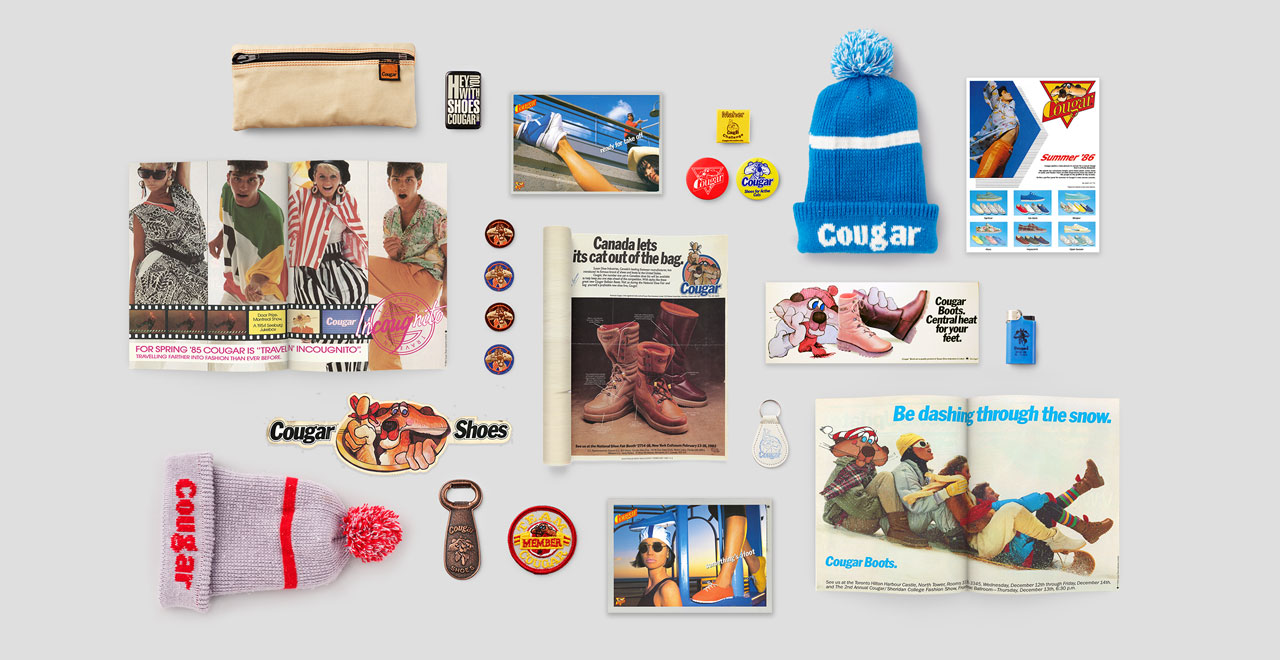 Fashion is  a product of its environment, so it's unsurprising that when we think of Canadian fashion, most trends cater to the colder seasons or clothes that support outdoor adventure.
Historically, Canadian aesthetics have been a marriage between cultural influences and the necessity of form and function. Fashion has lived somewhere in the midst of proper English suiting, chic Parisian glamour, casual American edge, and of course the culture of First Nations peoples. But in the early 21st century, foreign fashion ruled the market.
Why? According to Fashion: A Canadian Perspective, throughout the 1800s and most of the 1900s, "Canadian manufacturers and merchants never fully embraced Canadian designs, rather, they were more preoccupied with aligning themselves with international designers and trends from London, Paris, and New York." This demand for foreign styles was largely due to Canada's size and lack of population to support an internationally acclaimed fashion industry.
Beginning in the early 1900s, Canadians craved the cutting-edge styles of designers who quickly became household names: Jeanne Lanvin, Coco Chanel, Christian Dior, and Elsa Schiaparelli. Developing marketers capitalized on this and infiltrated homes with the introduction of the mail-order catalogue. Beginning in Montreal's and stretching all the way to the West Coast, Canadian retailers such as Holt Renfrew, Eaton's, Birks, Ogilvy's, Woodward's, and Hudson's Bay became department stores by harnessing relationships with high-end designers and "promising to stock the latest looks from European couture houses."
Consequently, our fashion has continued to wrestle with this duality of foreign influences and alfresco sensibilities, landing us with a uniform that is polished, practical, and instinctively Canadian. Here are six trends that were born and bred on Canadian soil and have each played a role in merchandising Canada to the world.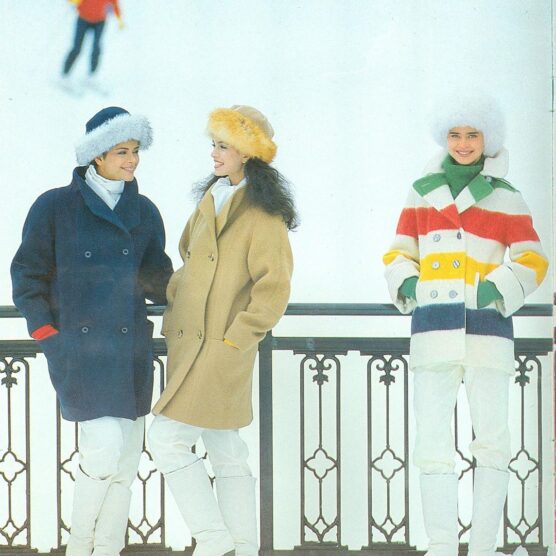 The Blanket Jacket
More commonly known today as a thick wool peacoat, according to Fashion: A Canadian Perspective, "the blanket coat was often labeled in the press as a national costume that represented the Canadian identity." Possibly Canada's first athleisure garment, the blanket coat began as a uniform for participants in the Montreal Snow Shoe Club and other competitive winter sports in the late 1800s. The "noble snowshoer in his striking blanket coat" was a popularized image that migrated quickly into society's elite. By the early 1920s, Hudson's Bay launched its point blanket coat, a blend of a traditional capote and structured tailoring that combined warmth, style, and athletic mobility. According to historical records, it was advertised as the "Foe of Frost," proudly offered in grey, dark green, khaki, navy blue, red, white, or the quintessential multistripe, and it became an "internationally recognized symbol of Canada" by the '60s, making several comebacks in the '80s, '90s, and '00s. Well-known brands today from Aritzia to Simons have drawn inspiration from these wool capote-style peacoats, which can be found roaming streets throughout the world.
The Sweatsuit
Coincidentally the official uniform of 2020, although the tracksuit was championed and popularized by Adidas in the 1960s, something a little different was happening north of the border. Born out of a love of sport, streetwear, and Canadian imagery, Roots created a sweatsuit that was not only comfy but also an icon of the '80s and '90s, which romanticized Canadian culture and adventurism.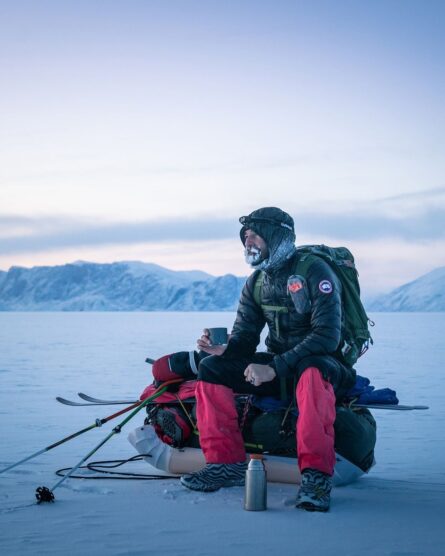 The Parka
Another functional form of Canadian fashion, this warm winter jacket dates back to First Nations culture in the Canadian Arctic, where humans needed warmth, protection from the wind, and a waterproof shell. The style of the parka changed from a pullover design to an open front to accommodate different activities, and eventually manufacturers such as Quartz Co. or, more notably, Canada Goose took these designs and brought the look to urban streets. They successfully managed to create a high-performance goose down parka that had a lighter, more flattering fit for urban outerwear while being certified as one of the warmest jackets in the world by Everest hikers and Antarctic explorers. Today its parkas are known as "arctic luxury" as the red emblems continue to grow in popularity and have been infused into pop culture, everyday street style, and extreme winter sporting gear.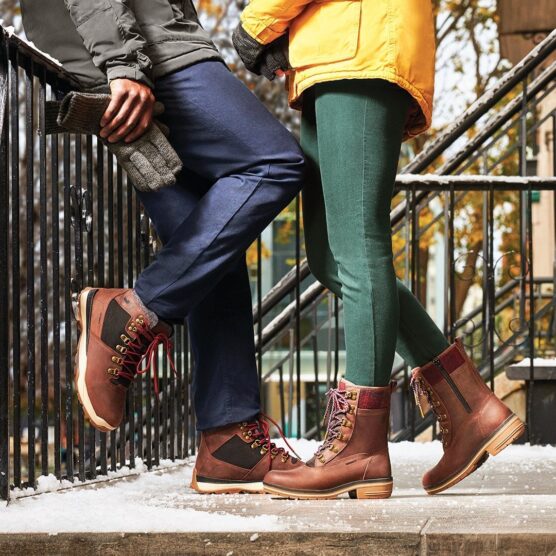 Winter Boots
Although winter boots certainly didn't originate in Canada, many styles and brands have, and Canadian boot compaies have integrated warm boots with ready-to-wear street style around the globe. Canada became a manufacturing hub for engineering luxury all-season footwear with a timeless design and made with superior quality to withstand extreme climates. The '60s and '70s popularized the classic Cougar Pillow Boots, as well as First Nations-styled moccasin footwear from Bastien Industries, Kamik boots, and Sorel's waterproof cold-weather boot. Styles may have changed, but the overall design of all these boots still has recognizable nostalgic features that nod to our Canadian lineage in footwear design.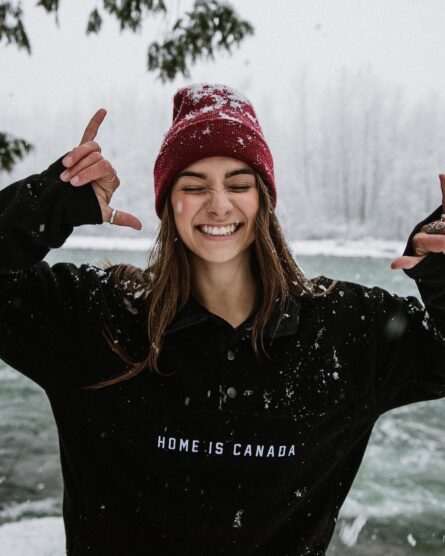 The Toque
It wasn't until I started travelling that I realized "toque" (referring to a winter hat) is a Canadian term. Although the concept of a knitted cap to keep your head warm is not unique to Canada, the term is, and a sea of pom-poms—the distinguishing difference between a toque and other winter headwear—is a stereotypical sight Canadian winters have become visually known for. Originally, toques were worn for tobogganing or snowshoeing. Their warmth and iconic look eventually caught on with the mainstream, and today even luxury brands, such as Mackage, Canada Goose, and Moncler, have taken an elevated approach to this effortlessly chic, warm, winter look.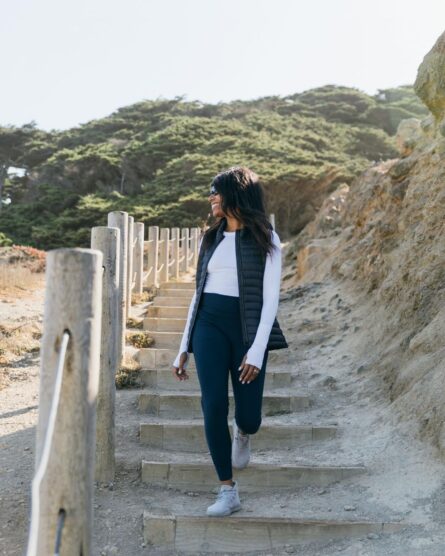 Leggings
Athleisure got a push when Lululemon entered the scene in the late '90s, integrating yoga and casual athletic wear that was elevated in style yet still accessible. Born in Vancouver, Lululemon initially offered yoga-inspired athletic apparel that quickly revolutionized the purpose of leggings, giving them a chance to shine on the street as well as in the studio. Today, it is one of the top-selling and most influential athleisure brands in the world as it continues to produce technical materials in leggings (and other athletic wear) targeted toward function in various sports but also worn as casual streetwear.
Part of a series on Canadian Fashion History. Read more HERE.