8 Noteworthy Retailers That Have Shaped Canadian Fashion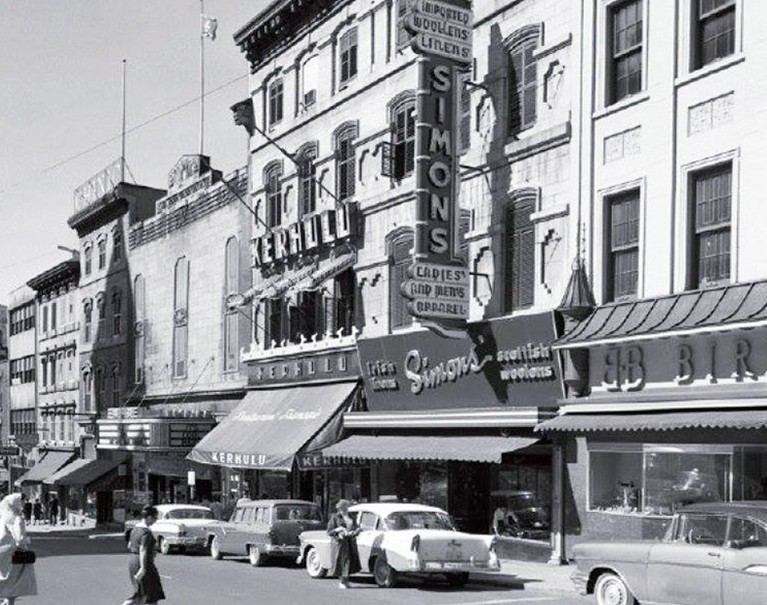 It's taken Canadian fashion time to establish its voice and style.
At the turn of the 20th century, Canadian designers struggled to generate the same impact or demand as international fashion houses in Paris, Italy, London, and even the U.S. Many notable businessmen, including Henry Morgan, John Murphy, Timothy Eaton, Samuel Carsley, James Ogilvy, and Henry Birks took advantage of this market opportunity and narrowed their focus to establishing relationships with international high-end designers while breaking ground on Canadian soil with department stores that mimicked business structures similar to the early shop models of Harrods, Selfridges, and Macy's.
Well-versed in the needs and wants of their consumers, they sought to create an atmosphere, aesthetic, and emotion that defined a way of life through visual displays, creative merchandising, and immersive multilevel showrooms filled with ready-to-wear collections. Each store had multiple departments from homewares to fashion and restaurants that boasted a personalized, sensory, and innovative experience that drove shoppers to lust over new trends and fuel that dopamine high known as "retail therapy."
The key aspect that differentiated the Canadian retail landscape throughout the past hundred years and marked its clear success was an understanding of how best to target people of all classes and creeds, while quickly adapting the mail-order catalogue that could reach those in remote areas or coastal cities.
The department store business model may not hold the same profitable appeal to entrepreneurs in this new age of digital media and online shopping, but Canada has still managed to remain a leader in compelling retail concepts. Taking a micro approach, shops have transitioned into smaller, single-level niche boutiques with highly curated selections of in-house, local, and international designers, ranging from streetwear to high-end couture to outerwear to athletic wear and everything in between.
From department stores to modern boutiques, here are eight famed retail shops cherished as the purveyors responsible for styling the Canadian streets.
Hudson's Bay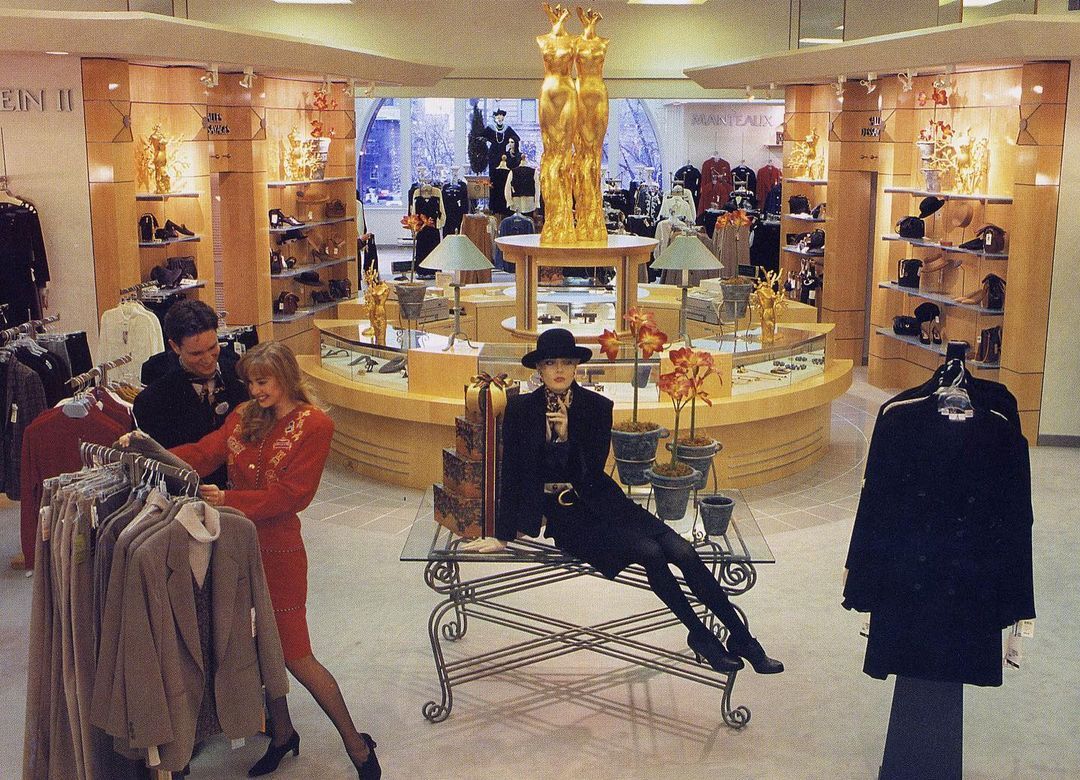 Canadians owe a lot to this legendary brand, whose humble beginnings as a fur-trading post date back to the mid-1600s. As most entrepreneurs were opening their doors in Toronto and Montreal at the turn of the 21st century, Hudson's Bay strategically expanded into western Canada with the inauguration of the "original six" starting in Calgary, Edmonton, Vancouver, Victoria, Saskatoon, and Winnipeg, quickly becoming known for the imaginative holiday window displays throughout its fast-growing chain of department stores. From its quintessential multistripe to the famously warm blanket coat and famed Team Canada collections, Hudson's Bay continues to be an iconic aspect of Canadian fashion history.
Simpsons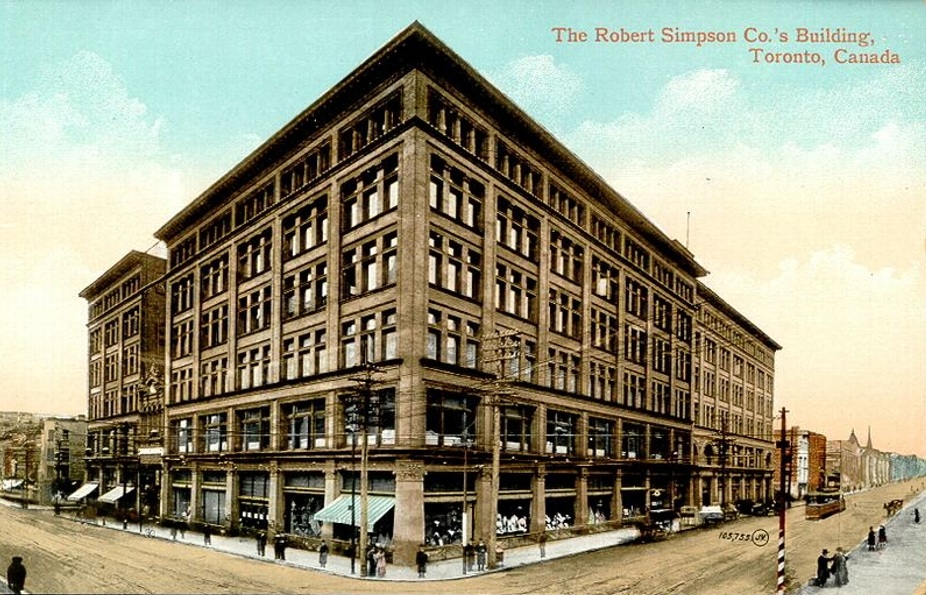 Created by Robert Simpson, this department store took many forms throughout the 1900s and endured a rougher-than-normal beginning in the Canadian market. After afire and relocation, it finally settled into a multistorey sandstone building that rivalled Eaton's Annex across the street in Toronto for many years. Today it's best remembered for its production of the onetime Simpsons-Sears Wish Books and its former flagship location that is now the Hudson's Bay Queen West store.
Holt Renfrew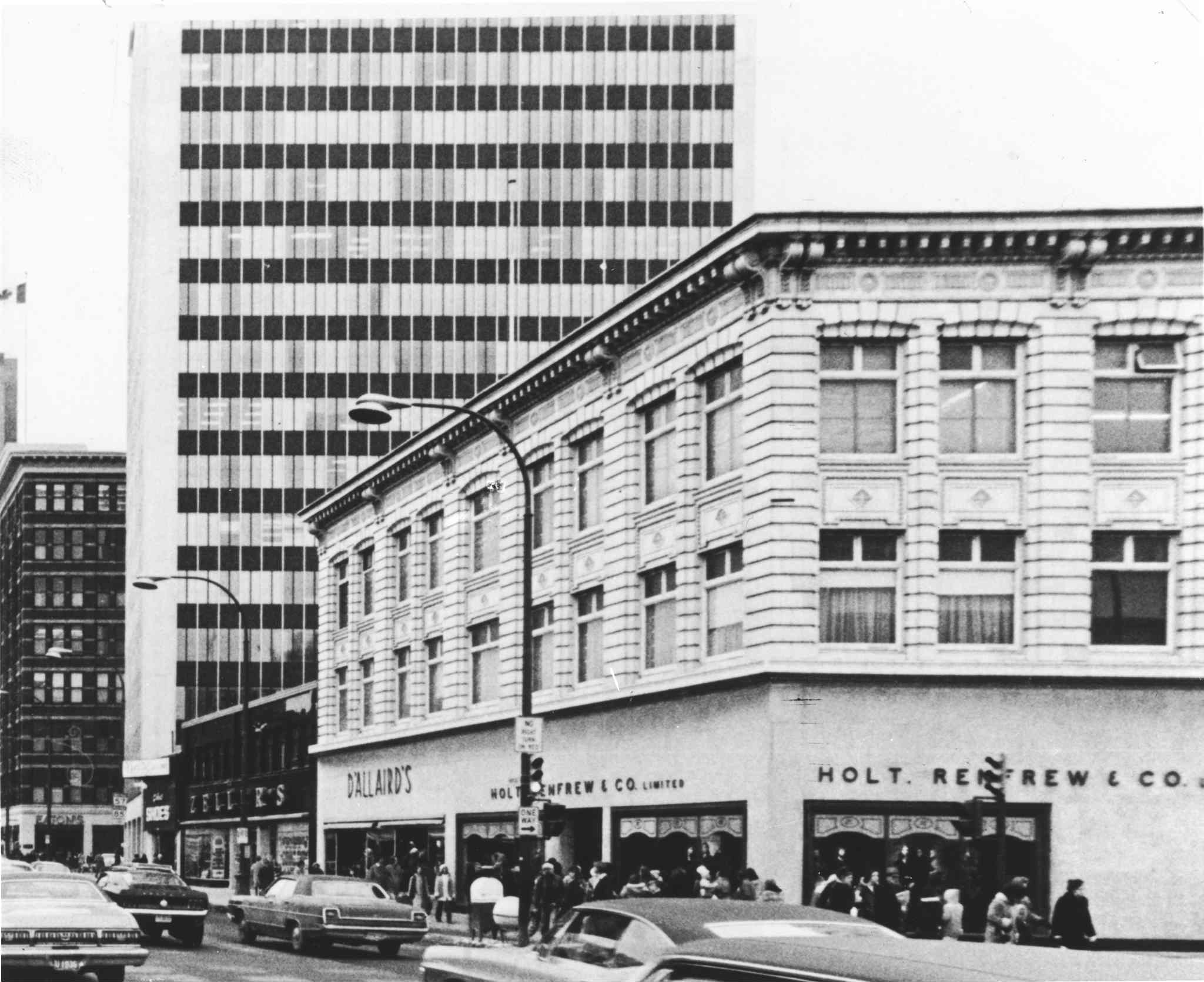 Canada's premier luxury retailer was founded as a hat and furs shop in 1837 and became beloved by its upper-class clientele, who included Queen Victoria, Canada's first prime minister Sir John A. Macdonald, and Queen Elizabeth II in the early years of her reign. It was one of the first to supply Canadians' increasing demand for high-end fashions from Europe and quickly posed competition for neighbouring retailers as they established exclusive relationships with sought-after European designers and even hosted Monsieur Christian Dior in 1947. Holt Renfrew is still known for its lavish displays, extravagant multilevel shops, and gorgeous window displays that represent the epitome of luxury retail in Canada.
Eaton's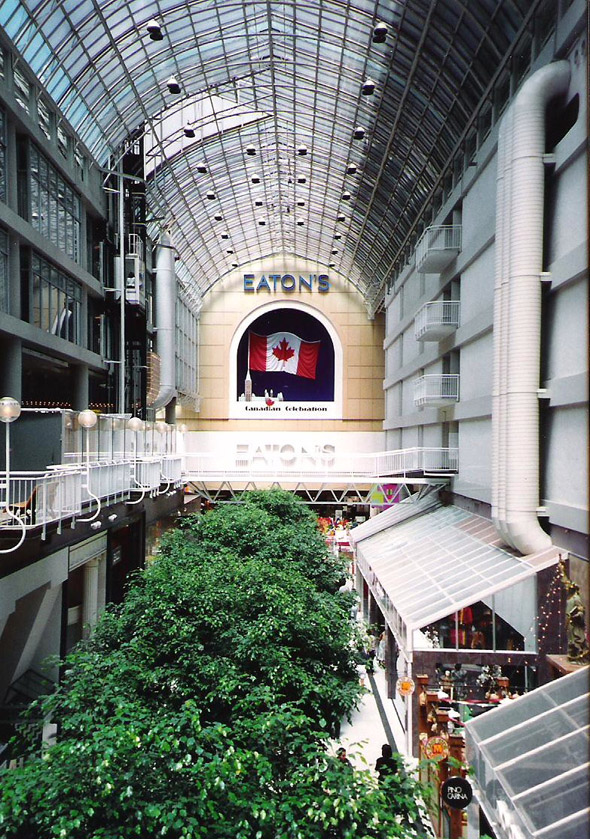 At one time Eaton's was Canada's largest department store. Founded by Timothy Eaton in 1869, the store became quickly known for offering shoppers access to quality styles at a competitive price. Eaton would source the products himself directly from suppliers and cut out wholesalers as much as possible.. It was also known for establishing the first millinery workroom producing tailored fitted hats, designed and made in Canada, and the legendary Eaton's Santa Claus Parade that ran from 1905 to 1981.
La Maison Simons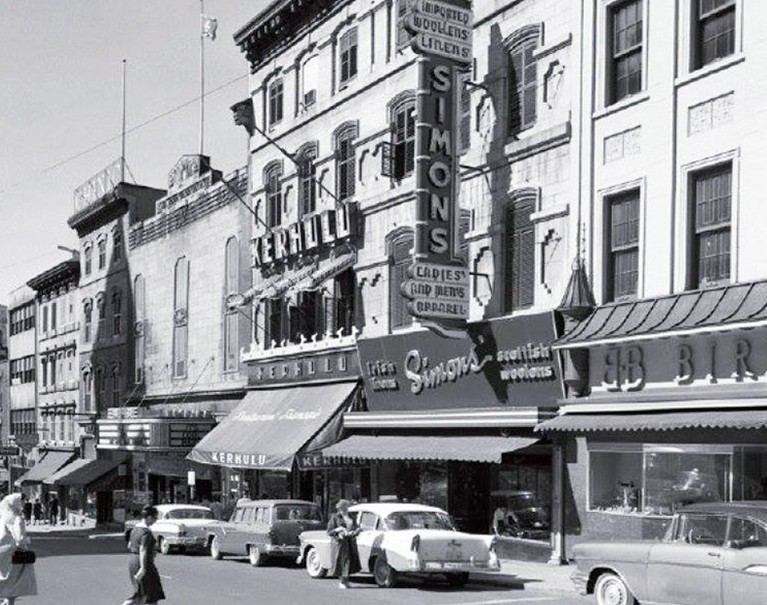 To this day Simons is a well-known department store found across Canada. The store was initially opened by John Simons in 1840 as a dry goods shop in Quebec City, importing unique goods from England and Scotland. It soon broke into the fashion market and offered its clientele both high-end and affordable fashions based on European trends. By the 1950s, it was a leader in Quebec, filling its racks with such names as Lanvin, Chloé, Cardin, and Daniel Hechter.
Aritzia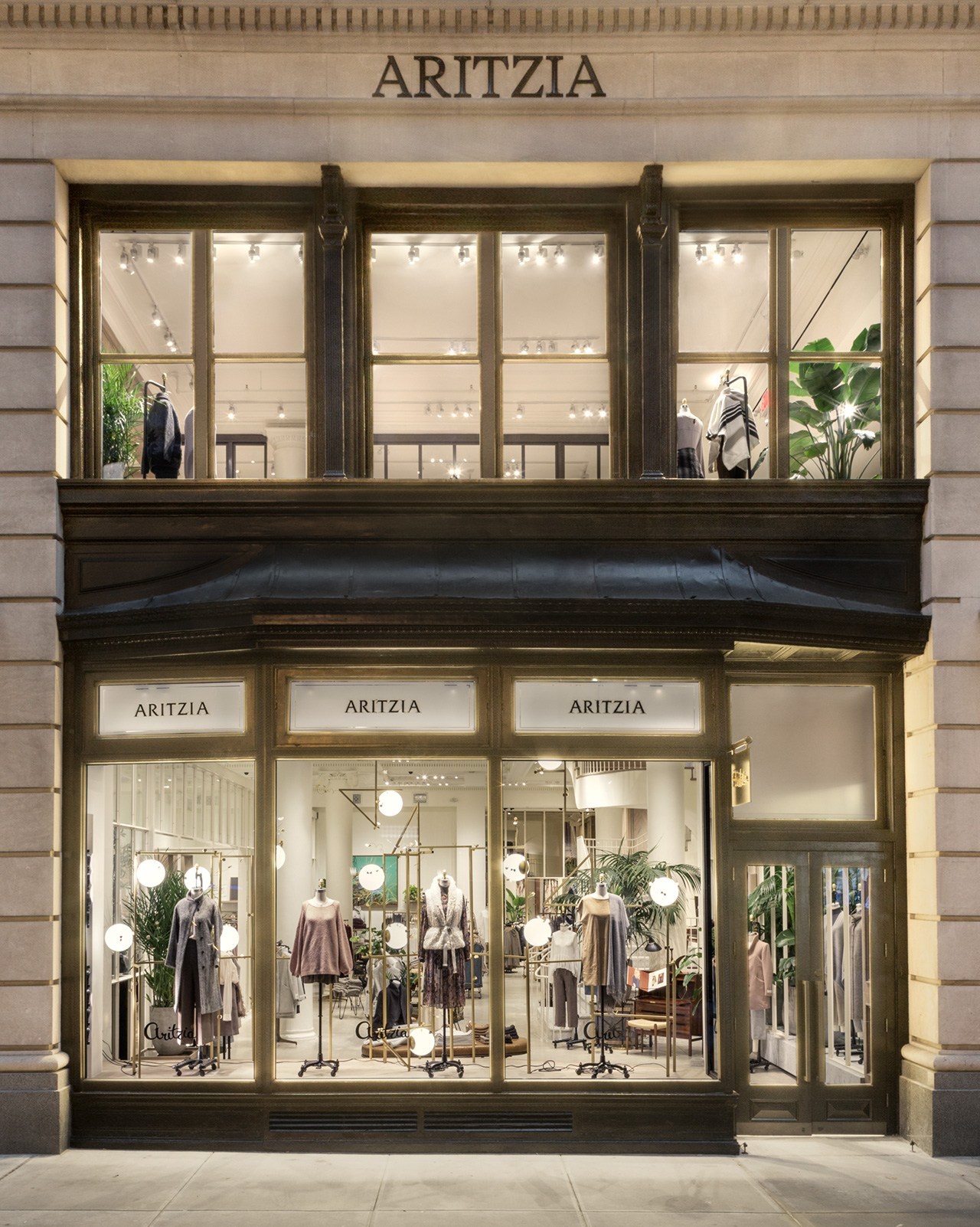 It's hard to believe this fashion mecca responsible for the Super Puff dates back to 1984, when the first location was opened in a 70-year-old department store in Vancouver. Realizing quickly that large big-box stores were an outdated business model, Brian Hill opened a stand-alone boutique-style shop that featured a curated collection of beautiful clothes in an inspiring design-forward space. Since then, the company has worked to polish this strategy by integrating its own high-end and affordable lines such as Talula, Babaton, Wilfred, and TNA. Sticking to its department-store roots in a small boutique format, Aritzia recently opened the A-OK Cafe to offer shoppers a caffeinated pick-me-up as they peruse their racks.
SSense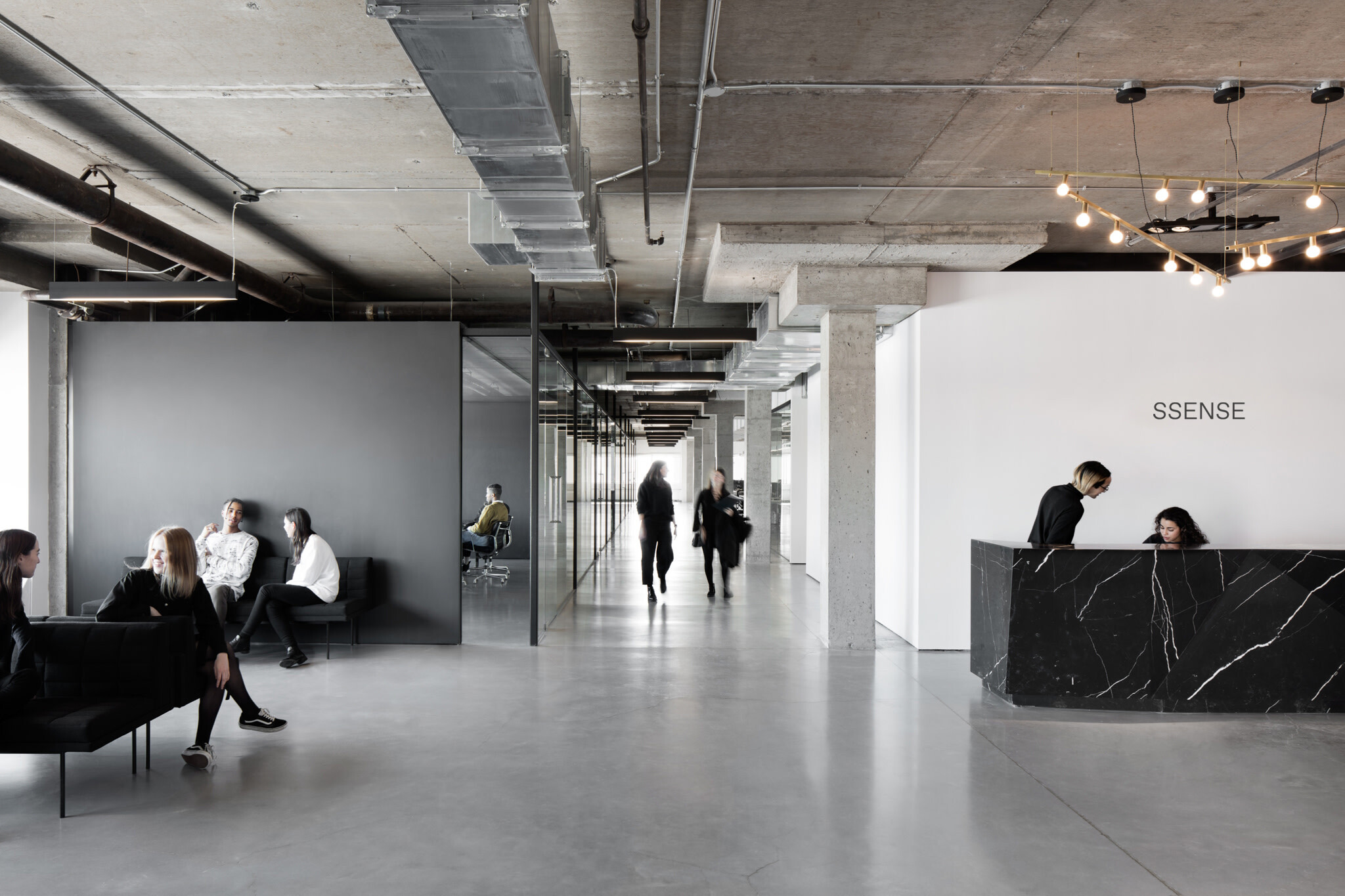 Founded in 2003, this globally renowned Canadian brand was started by Syrian brothers Rami, Firas, and Bassel Atallah as teenagers in Montreal. What began as a part-time e-commerce online passion project quickly grew into a leading global fashion house that simultaneously  combines tech and luxury fashion. The company opened its flagship bricks-and-mortar in Montreal in 2018 and has grown to serve over 150 countries worldwide. The retail space offers minimally merchandised racks and a fantastic array of unique international designers with a standalone shopping station that allows shoppers to access over 100 labels from the .com in-store.
Haven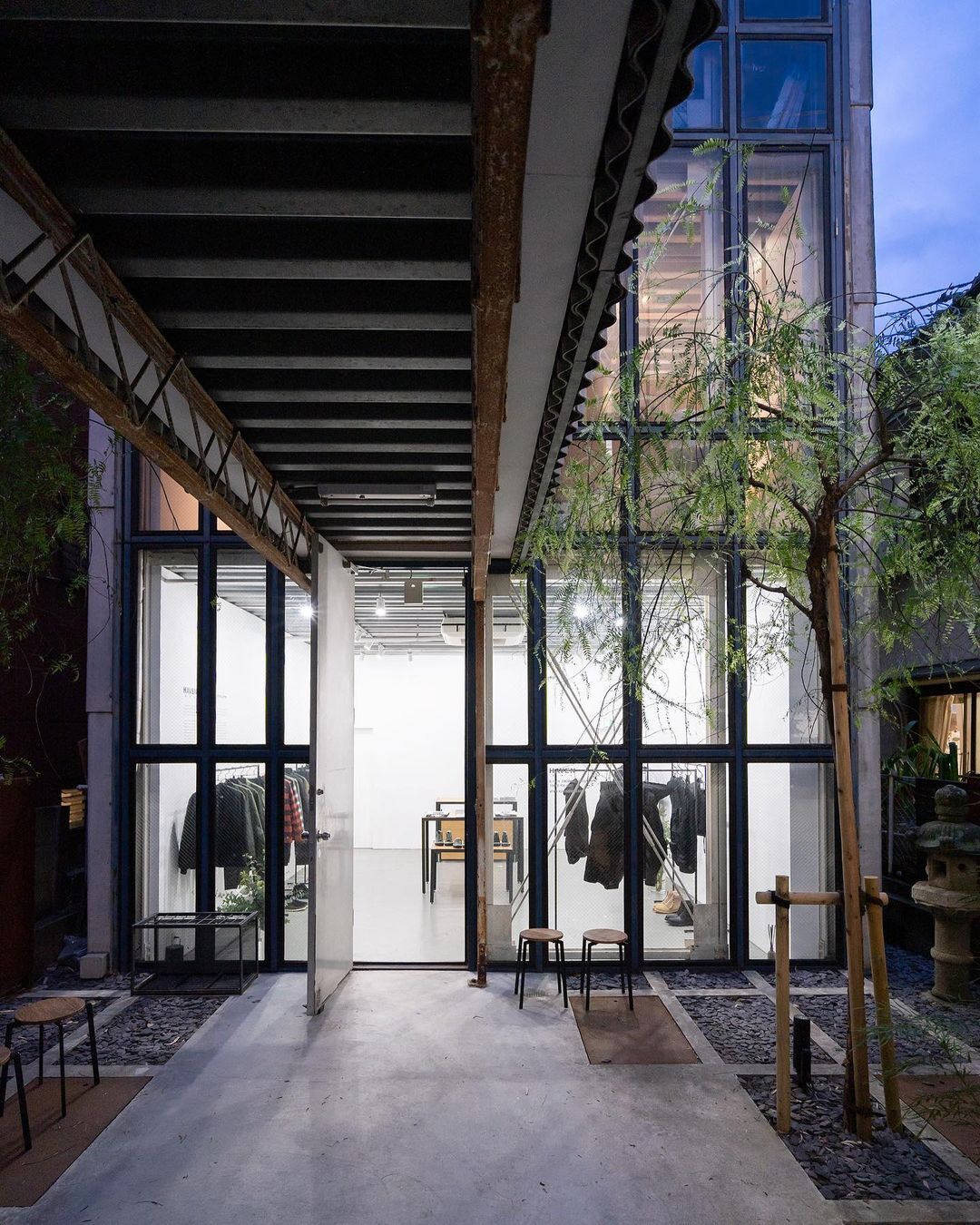 In 2006, brothers Arthur and Daniel Chmielewski began building what has now become a literal "haven" for specialty retail in Canada. Unlike larger department stores of the past, the shops are small and highly curated with top niche brands from Asia and around the world that embody a functional, eco-friendly, and utilitarian design that has had a massive influence on Canadian style, especially heading into the '20s. The pair is known for their visionary design studio, immersive trunk shows, and opulent vision that recently got them recognized as HB100 for 2020. With locations in Toronto and Vancouver, and successful pop-up concept shops in Tokyo and New York, it will be interesting to see what they do next.
Part of a series on Canadian Fashion History. Read more HERE.