An Interview With Frank And Oak's Melisa Alessi on Sustainability and Post-COVID Fashion
Sustainable fashion's next move.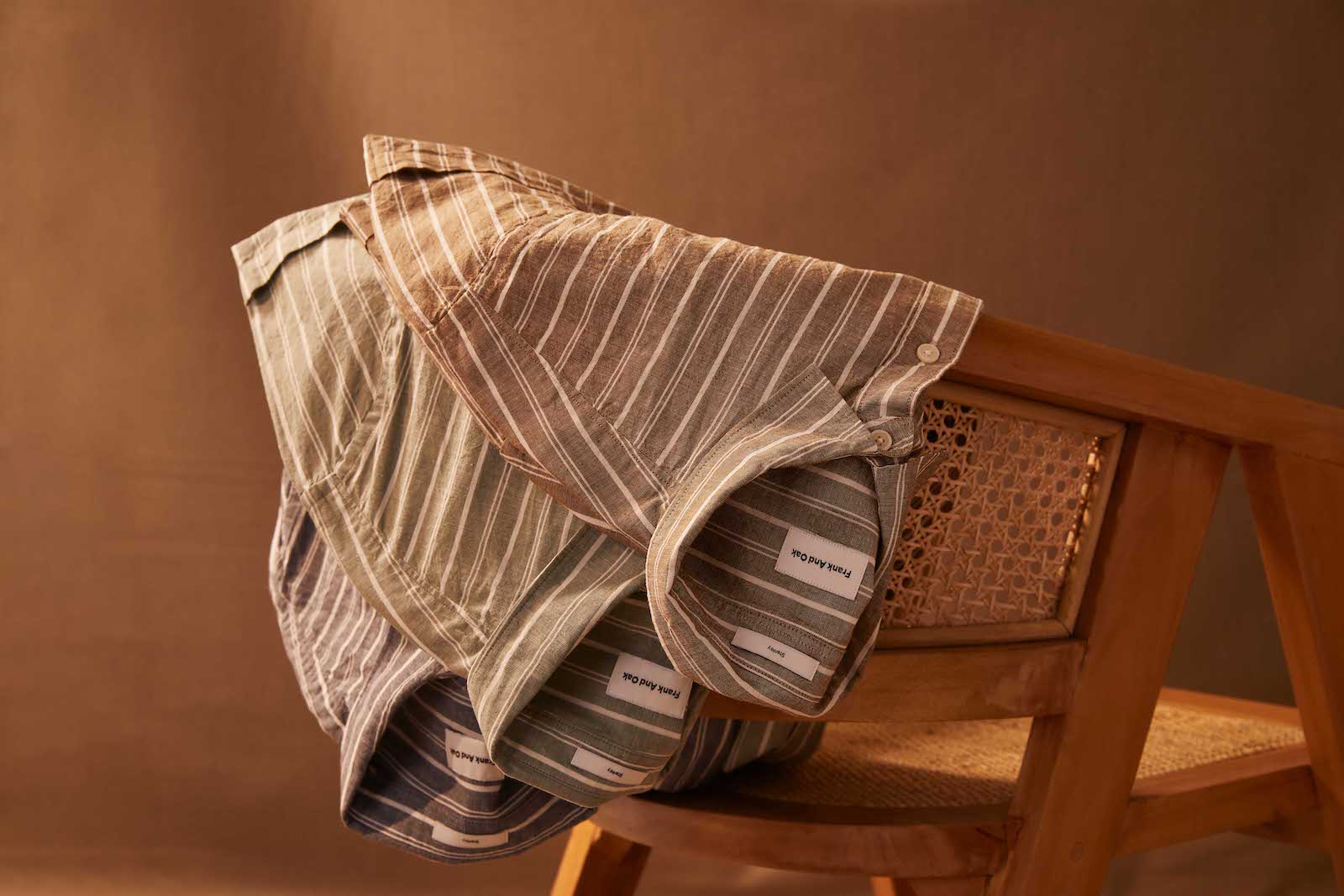 When Frank And Oak launched in 2012, the Montreal-based startup aimed to disrupt traditional fashion retail with its small but stylish array of well-made basics. In recent years, however, the brand has evolved to meet an even more pressing need: sustainability. In its attempt to become a leader in sustainable fashion, Frank And Oak has rebuilt its supply chain from the ground up, adopting innovative new technologies like waterless denim and unconventional materials such as yak wool and oyster shells to minimize its impact on the environment. Melisa Alessi, the brand's director of sustainability + product development, takes us through the brand's evolution and offers a glimpse at what's to come.
Over the past few years, Frank And Oak has changed from a fashion brand selling quality basics to a focus on sustainability. Why make this change?
Sustainability has always been a part of Frank And Oak's DNA—we just didn't really know it! When the company started, it was not highlighted as a pillar in our decision making, but we soon realized that our teams and leaders inherently made sustainably minded decisions without being asked to. It became a clear and natural transition to bring this mindset to the forefront and officially make it an important focus.
Has it become any easier to implement these kinds of supply chain changes since then?
When we started, some suppliers did not know what organic meant, let alone why it was important. We had to dig deep to find sources for more sustainable raw materials. Now the majority of the supply chain comes to us with ideas and technologies that are moving in the right direction. So yes, it's become easier. But we still have to be vigilant and aware of what's happening so that we continue to push for innovation and improvements in all parts of the process.
Your first two sustainability goals are concerned with eliminating virgin plastic and virgin polyester from your supply chains. Why is that so important?
In order to create our goals, we first thought about what environmental problems we wanted to address over the next few years. It became clear rather quickly that we could not try to address all problems equally, so we chose to focus on climate change and landfill reduction. Plastic and polyester, being both fossil-based products, have a direct impact on climate change. However, there is an abundance of these products available, so repurposing what already exists also speaks to reducing landfill problems.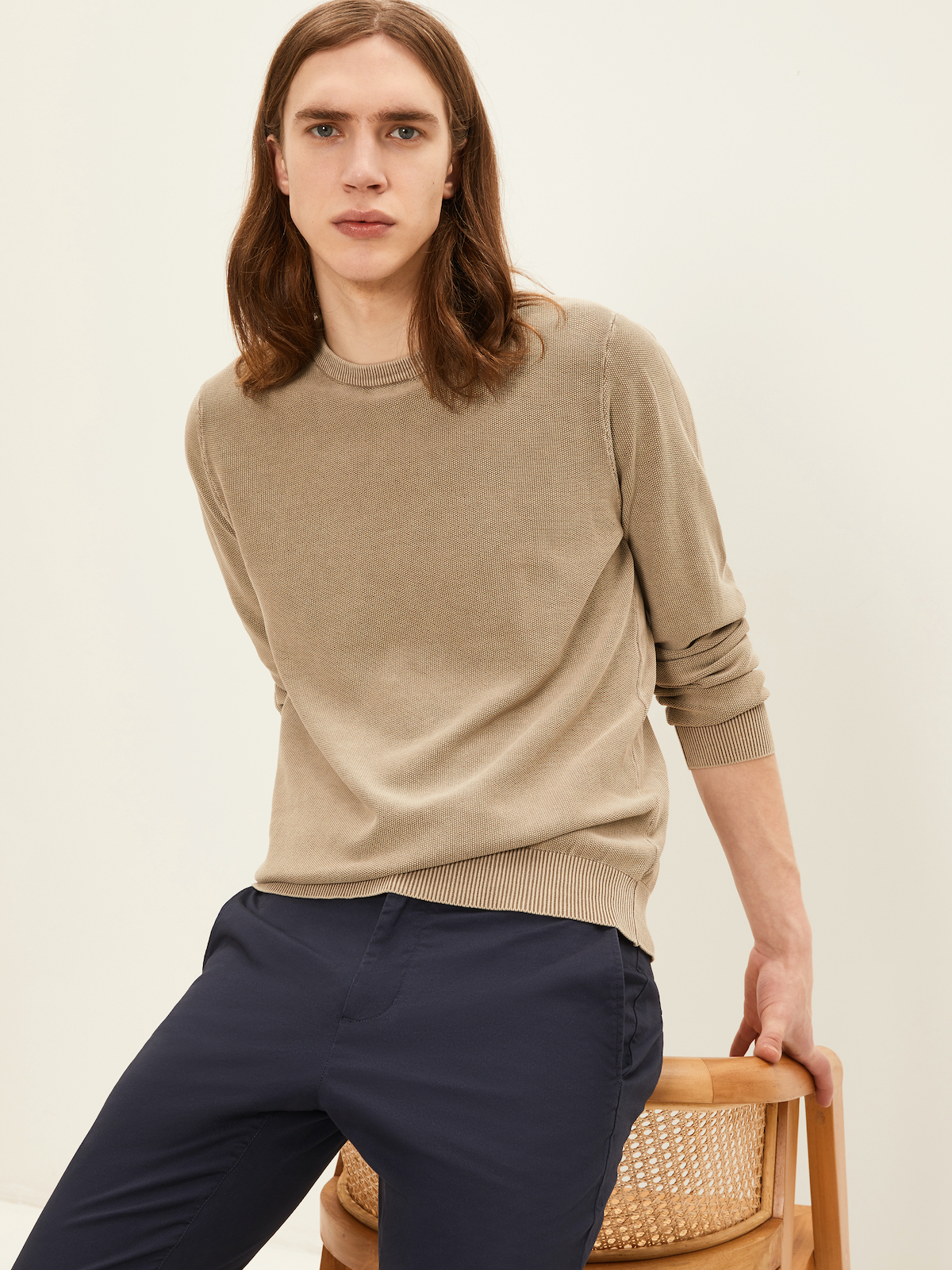 With more and more brands creating products from recycled plastic, are we in danger of running out of plastic bottles to turn into clothes? 
Running out of plastic as a material source would be the best outcome. Making clothes out of recycled plastic is just one solution toward solving our societal overuse of single use plastics.
What sustainability program or change at Frank And Oak are you most proud of?
I'm honestly most proud of how the Frank And Oak employees—across all company divisions— get really involved in pushing sustainability. This is not only on the product level, but in our corporate operations, too. I get emails every day from different team members highlighting a cool new project they saw, or an idea they have to make things better. Personally, I feel a lot of pressure to push things forward, faster, so that we can address all these great ideas, and that's good pressure to have.
In regard to products, going rivetless on all our denim is something I'm really proud of. Playing with the visuals of such an iconic piece of clothing was a risky decision and one we debated quite a bit. Considering we no longer wear denim for the reasons it was originally designed, removing the rivets was low risk in that sense. And we knew that the resulting environmental impact of that decision was worth it. But would the customer still recognize it as true denim was the big debate. It just felt like the right thing to do, so we took the risk. Shortly after, the Ellen MacArthur Foundation launched the Jeans Redesign project for circularity, and one of the criteria is to minimize or reduce the amounts of rivets used. We immediately became signatories. It was such a great validation that sometimes you just have to follow your gut and do what feels right.
Which new material is the most interesting to you right now?
Biodegradable fibres. I'm fascinated by the idea that a garment could just disappear. It's something that sounds like such a simple solution but that is actually really complex. I'm excited to see how it will evolve and how the fashion industry will be able to apply this.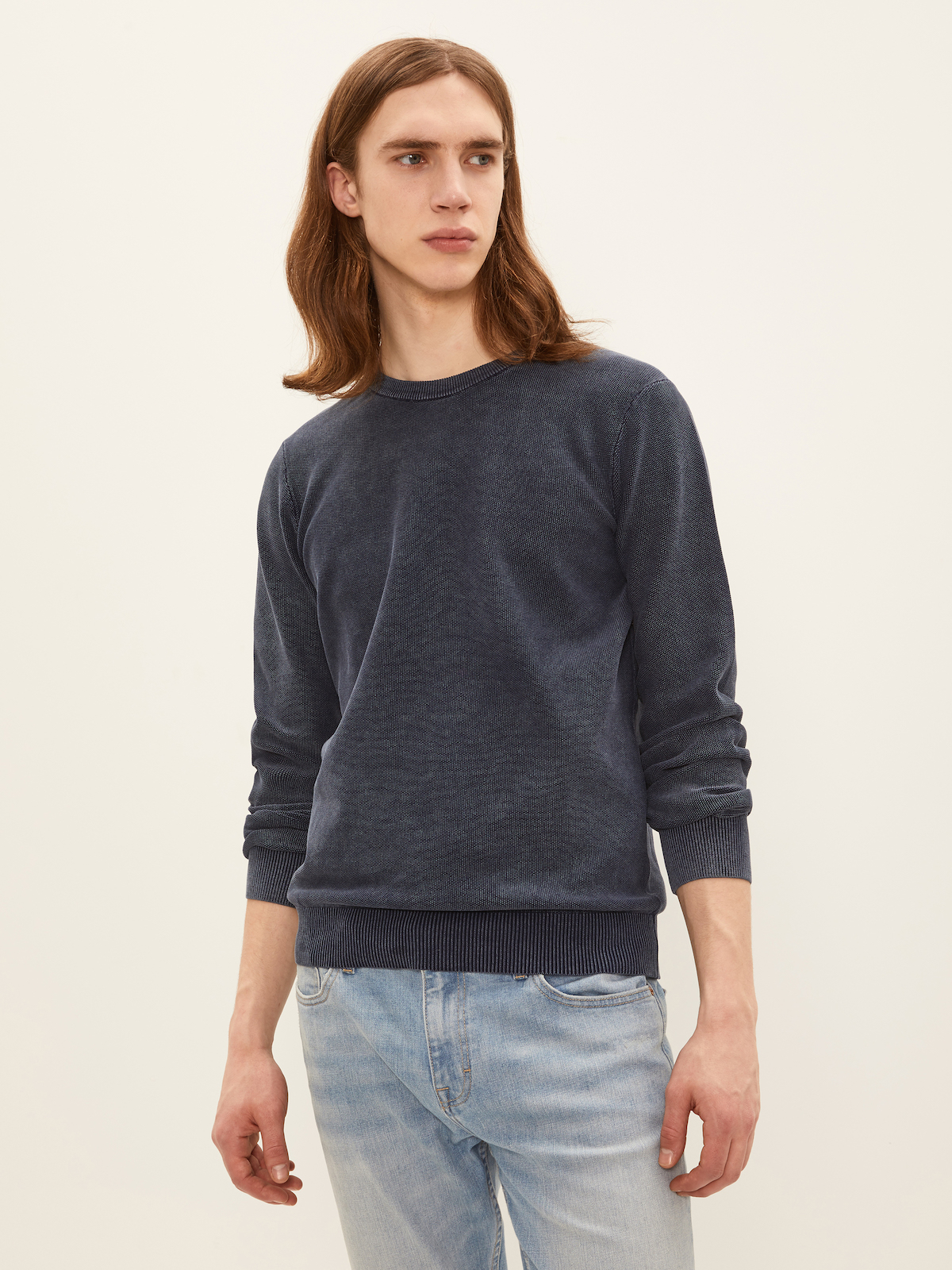 The coronavirus pandemic has changed the world in countless ways, including creating some major challenges for the fashion industry. How has this time changed your outlook?
I have never been so much in the present. Working with the product team, we are always thinking at least a year or two ahead. With the coronavirus pandemic, we have really had to take a big step back and re-evaluate and redefine our trend and product forecasting. The one positive is that the idea of purposeful products is more important now than ever. So we are finding that, amongst the uncertainties, if we stick to our values we should be able to take on those challenges.
What is your hope for the fashion industry in a post-COVID world?
That we all slow down a little.
When we talk about sustainable fashion, there's no way to get around the fact that most people probably have enough clothes in their wardrobe already. What do you see as the solution to this problem? After all, the best way to reduce our impact is to consume less in the first place.  
Conscious consumerism is something we talk about often. I don't have the ultimate solution as to how we should consume less as a group. I'm guilty of wanting something new probably more often than I should.  But I really like the movement of asking yourself questions before making a purchase—like how often will I wear it, will it last, can I pass it along—we all need to break some habits before being able to create new ones.
________
Never miss a story. Sign up for NUVO's weekly newsletter here.