The Nostalgia and Romanticism of the Holiday Catalogue
In the age of mail orders.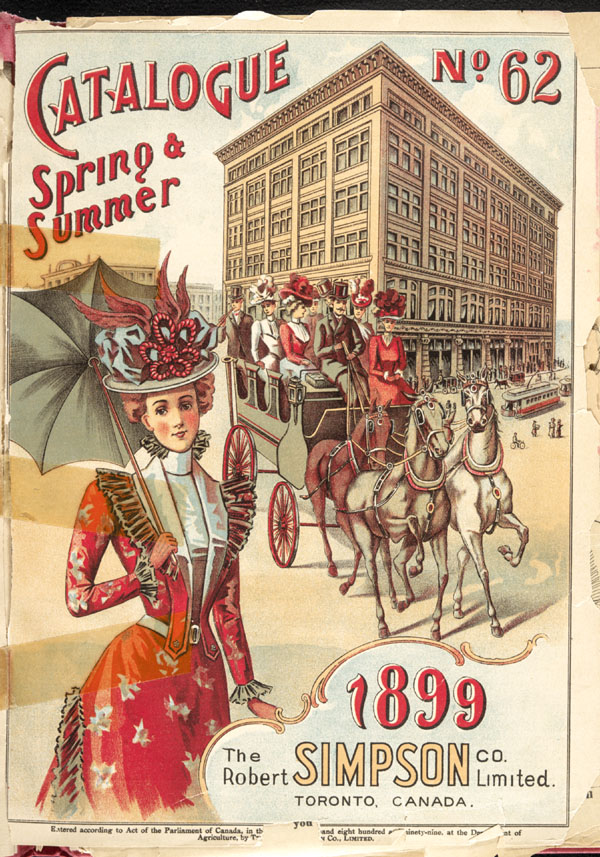 For many of us, it's hard to imagine a world without online shopping and speedy deliveries right to our doorsteps, especially post-COVID. But the concept of long-distance shopping goes back to the time of the early railroads. Mail-order catalogues were the way to shop from home for more than a century. Now, the time when retailers, and marketers for big-box Canadian retailers, targeted their consumers directly through the mail-order catalogue seems far away.
Even if you grew up in the '90s and early 2000s, you're likely no stranger to window shopping through a thick curated seasonal catalogue filled with vibrant images of every product you could imagine. My favourite was the Sears Wish Book. Kids would live for the arrival of this magazine every year to see what new toys and clothing styles were available and spend hours perusing and highlighting items for their holiday wish list—a tangible version of Pinterest and IG shopping.
These catalogues and their covers are iconic and illustrate milestones in Canadian history that earlier generations can warmly remember and relate to. Even today, the covers hold such a strong sense of national brand power that they instantly take us back to simple moments growing up through Canadian winters and remind us of the sensational holiday magic they sparked in our homes.
Let's take a trip back and explore the catalogues that started a movement, shaped our culture, and branded the Canadian dream throughout the years.
How It All Began
The mail-order catalogue was introduced to the Canadian masses in the late 1800s to solve a specific problem: the distance from the store to its target consumer base due to the sheer size of our country. Many major department stores and retailers began in Halifax, Toronto, and Montreal and later spread to western cities such as Vancouver, Calgary, and Winnipeg, but they had difficulty reaching the growing populations in other urban and even rural areas of Canada. When the mail-order catalogue was finally established, these shops were able to disseminate their brand, products, and ideas into homes across the country.
With this new shopping method, magazine designers aimed to curate customer loyalty. They achieved this by allowing consumers to visualize their hopes and wishes through the vivid images that filled the pages. Holiday covers and product drawings (later photographs) would typically represent the quintessential Canadian dream showcasing the perfect happy family. You'd see images of kids smiling as they played quietly with their toys or laughing with Santa, while Mom and Dad enjoyed a peaceful moment together by the tree. Or they would depict a classic Canadian outdoor adventure, the opposite of your average chaos-filled household but an image that every family aspired to.
According to the Canadian Museum of History, "designers would illustrate visions that consumers had of themselves and a life that they idealized so they could identify with the products in a way that reflected their day-to-day lives, converting them into loyal customers that would continue to come back year-after-year."
The Catalogues

The Hudson's Bay Catalogue
The first print publication was in 1881 and was one of the country's first mail-order catalogues. Even though it was short-lived, ending its consumer mail-order publication in 1913 due to its competition with neighbouring stores, it still had a profound effect on Canadian consumerism as a whole. As the oldest Canadian retailer, the Hudson's Bay Company helped to economize the fur trade and make essential goods such as ready-to-wear clothing, footwear, groceries, tobacco, and alcohol more accessible to the public.

Army & Navy
Deemed "Canada's Original Discount Department store," it was established in 1919 on West Hastings Street in Vancouver. The concept of the store was simple: everything was a bargain. Typically the store sold liquidation stock from bankrupt merchants or army surplus goods. Its mail-order catalogue, as you can imagine, was filled with bright bargains, discounts, and sales, and was published from 1925 to 1986. According to the Canadian Museum of History, it was the longest-running Canadian department store catalogue to date.

The Woodward's Department Store Catalogue
The Woodward's mail-order department published its first catalogue in 1897 and continued producing volumes for over 50 years until 1953. Early magazines offered consumers a look into women's and men's fashions, luggage, hardware, and jewellery styles. As Vancouver grew in the 1900s, new departments began to be advertised in its pages, such as groceries, furniture, stationery supplies, and high-end clothing options from across the ocean. Woodward's was also one of the first to introduce a holiday section, printed on pink paper and called Santa Claus's Toyland.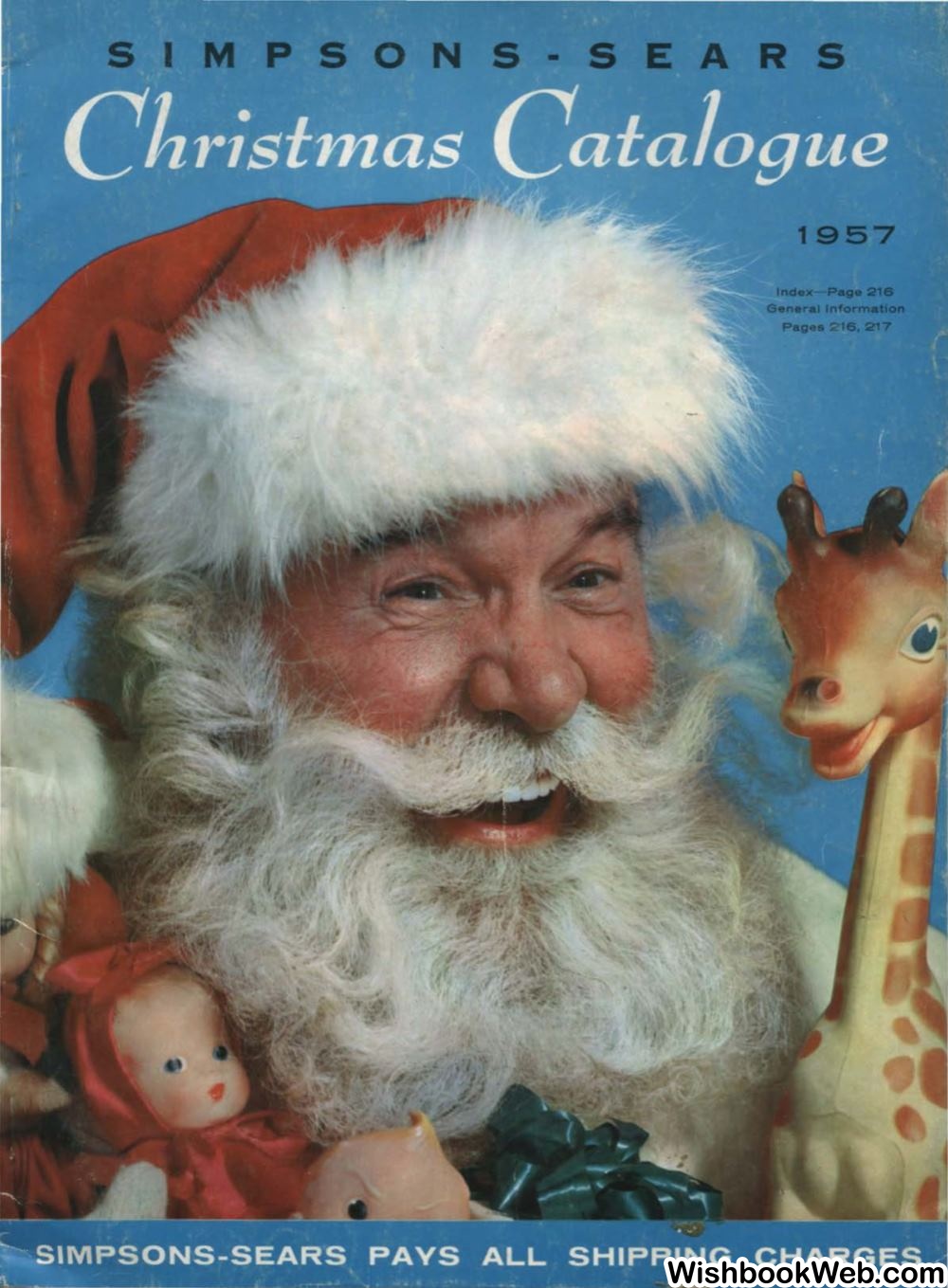 The Simpsons-Sears Catalogue
Located in the heart of the country—Toronto—Simpson's had its sights on the luxury market. The slogan on its fall/winter 1934–1935 catalogue said it all: "A Great City Store in your Home." Simpson's published its first mail-order catalogue in 1894, and by the early 19th century it was the heartbeat and success of the business. In the early '50s Simpson's partnered with U.S.-based Sears Roebuck. By the mid-1970s, the catalogue was often over 700 pages long.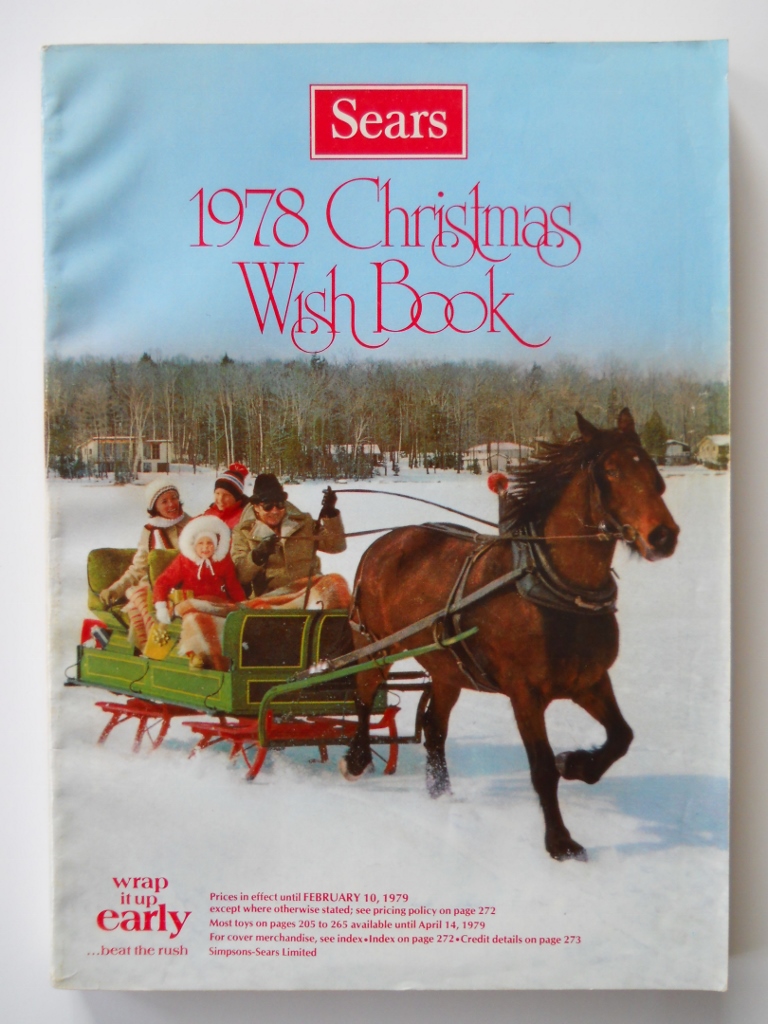 The Wish Book
The Wish Book grew out of the growing popularity of the Simpson-Sears Christmas edition catalogue and by the '90s was typically close to 900 pages long, with over 400 pages devoted to toys alone. True to its name, the Wish Book was a magazine that bred young dreamers, entrepreneurs, scientists, cooks, and more. It had everything from fashion to furniture to toys and gave its readers the sense that they could do or be anything they wanted. Cutting-edge toys and accessories were first seen here, from digital watches, electrical hand held-games (before Game Boy), record players, Barbies, coloured TVs, and more. Sadly the Wish Book published its last edition in 2016.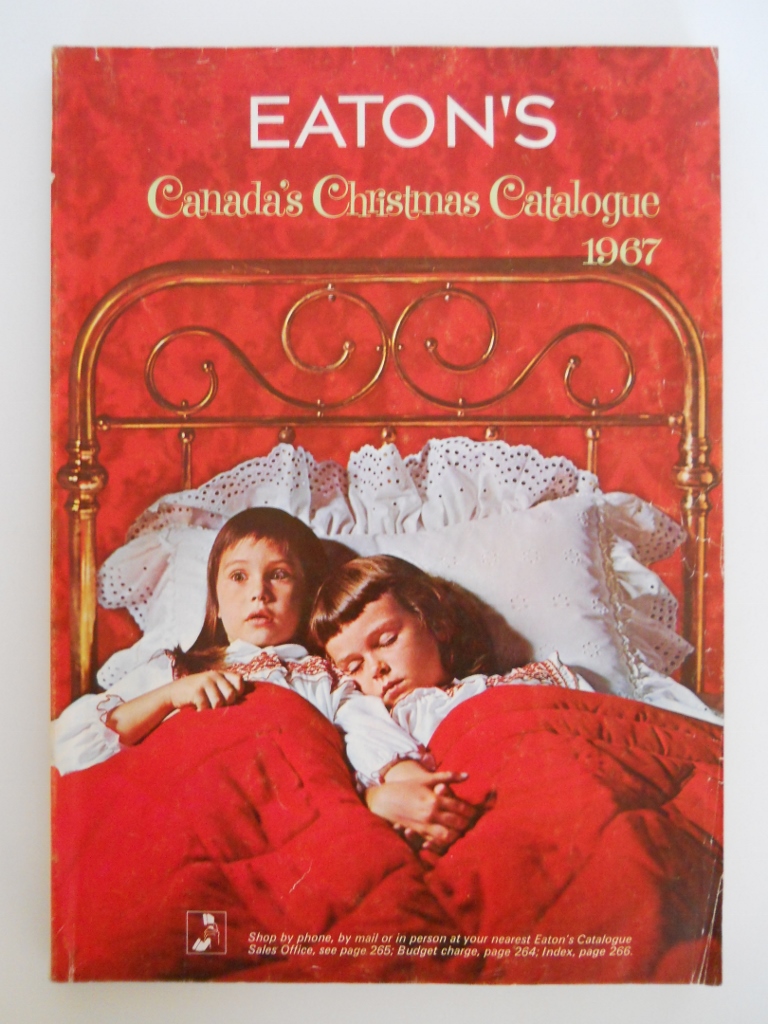 The Eaton's Catalogue
For 92 years, the Eaton's catalogue was a staple in almost every Canadian household. Originally published in 1884, the catalogue offered consumers the best-quality fashions, jewellery, furniture, horse collars, suitcases, and leather trunks. It was also one of the first catalogues besides Woodward's to publish a special Christmas edition, dating back to the early 1900s. By the 1970s Simpsons-Sears and the Wish Book were flourishing in the market and sadly forced Eaton's to disband its mail-order department in 1977.
Catalogues Today
In some ways, COVID has brought us full circle, posing a similar challenge of distance and connection for businesses and their consumers. To once again extend their reach and shorten the distance, they've strategically influenced their consumers by speaking to them directly through their inbox, social media, and digital advertising. Brands such as Canadian Tire, Indigo, Best Buy, and various grocery stores have even redirected their budgets to intensify their flyers and physical mail-out catalogues. Is the mail-order catalogue on its way back? We aren't upset if it is!
Part of a series on Canadian Fashion History. Read more HERE.