Louis Vuitton Yorkdale Mall Store Opens Just in Time for Fall Shopping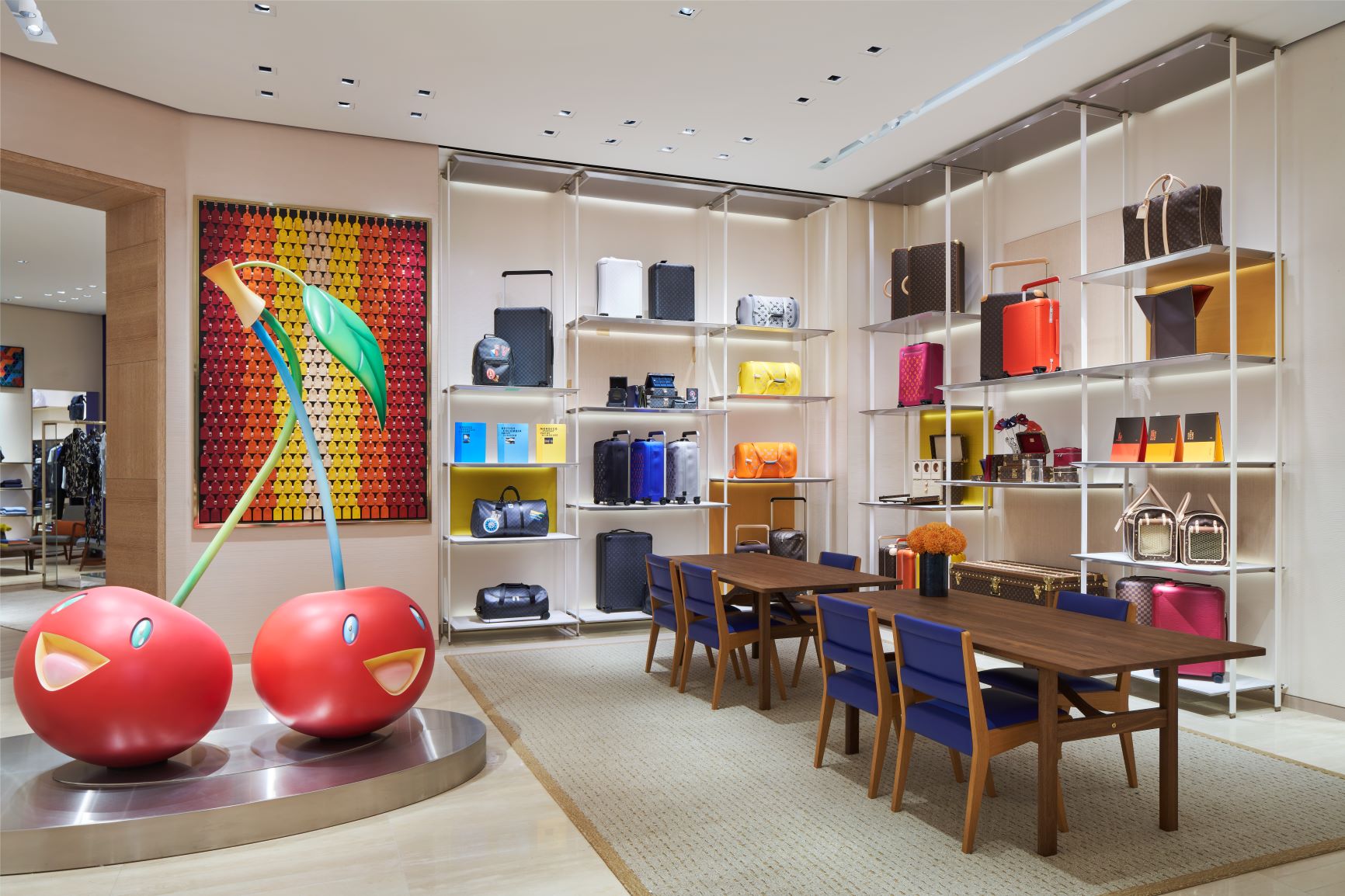 Toronto's Yorkdale Mall is now home to a Louis Vuitton store with a two-storey "grand façade" illuminated by LEDs in the shape of the brand's iconic Monogram flower.
Two separate entrances allow for different flows into the distinct women's and men's sections. Each section is tailored differently to reflect the history of the brand's diverse lines and sensibilities. Of note is the double-storey atrium with a skylight at the entrance to the women's section, which also features a canopy of Concertina Shades by Raw Edges from the Louis Vuitton Objets Nomades collection.
The travel section sits at the intersection of the two departments, highlighting the iconic Louis Vuitton stitched luggage. Distinctive and vibrant art including a sculpture of cherries by Takashi Murakami decorates this room.
Columns throughout the store are wrapped to imitate the luggage—leather with stitching—and this attention to detail is emblematic of the House's oeuvre.
To celebrate the opening, curations of Louis Vuitton's most recent collections such as Since 1984 and Louis Vuitton LV2 capsule collection in collaborations with Japanese artist Nigo® will be on display at the store.
A full offering of Louis Vuitton's wares will be available at this newest Canadian location, as well as the bespoke opportunities available for the hard-sided trunks and exotic leather goods.
_______
Never miss a story. Sign up for NUVO's weekly newsletter here.