Grounding Autumn Tonic From Jess Devries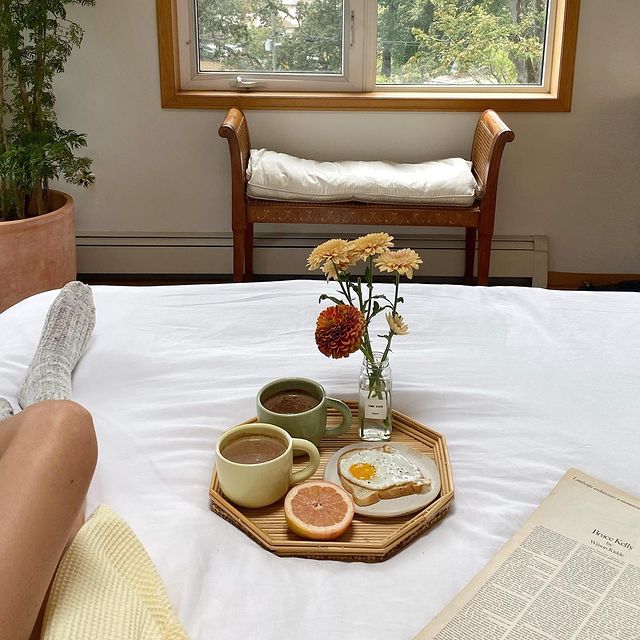 Take a moment: pause, take a deep breath, and be present. Feels good, right? We often forget to take time for ourselves—life is busy, and it can be difficult to slow down. When your life or mind becomes hectic, there is arguably no better time to take a moment to pause and ground yourself. To help with this, try an autumn grounding tonic from herbalist Jess Devries—perfect a for a cozy cool morning or as a wellness booster to settle the chaos of everyday life.
Ingredients
1 ½ cups water or your preferred nut mylk
1 tablespoon coconut butter
2 teaspoons reishi
2 teaspoon cocoa powder
½ teaspoon cinnamon
½ teaspoon nutmeg
¼ teaspoon pink salt
Pinch of clove powder
Honey to sweeten
Method
In a small saucepan, combine water or nut mylk, coconut butter, reishi, cocoa, cinnamon, nutmeg, salt, and clove.
Whisk ingredients together and bring to a gentle simmer.
Turn off the heat and let sit for 10 minutes.
Pour into a large mug, add preferred amount of honey to sweeten, and sprinkle with cinnamon.