Drake Commissary, Toronto
A new food hub comes to the Junction.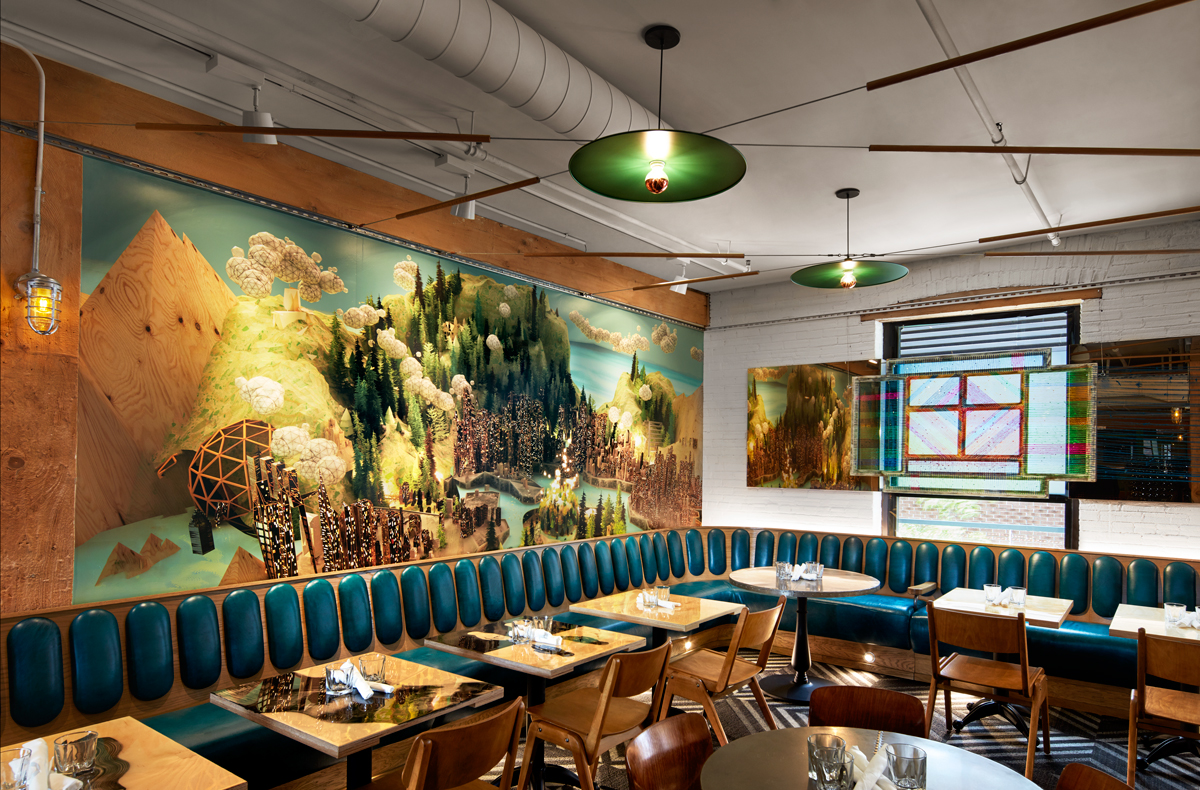 It's not every day that an 8,000 square-foot food hub opens in Toronto's west end. Set inside part of a former condiment factory, the newly opened Drake Commissary is a restaurant, bakery, bar, and larder that also happens to house a spacious, glass-fronted catering and production kitchen where baked goods and various made-from-scratch foods for other Drake Hotel Properties—including the Drake Devonshire and Drake General Store—are made.
Located in an industrial part of the Junction Triangle, steps from where the Museum of Contemporary Art Toronto Canada's new home will be next spring, the eclectic, colourful space was designed by John Tong of +tongtong studio. Curator Mia Nielsen worked with both emerging and established artists including Alex McLeod, Adrian Esparza, Maxwell N. Burnstein, and Dahae Song to commission site-specific art that adds personality and texture to the main dining area, and each room is winningly decorated with Brimfield-sourced objets and vintage furniture.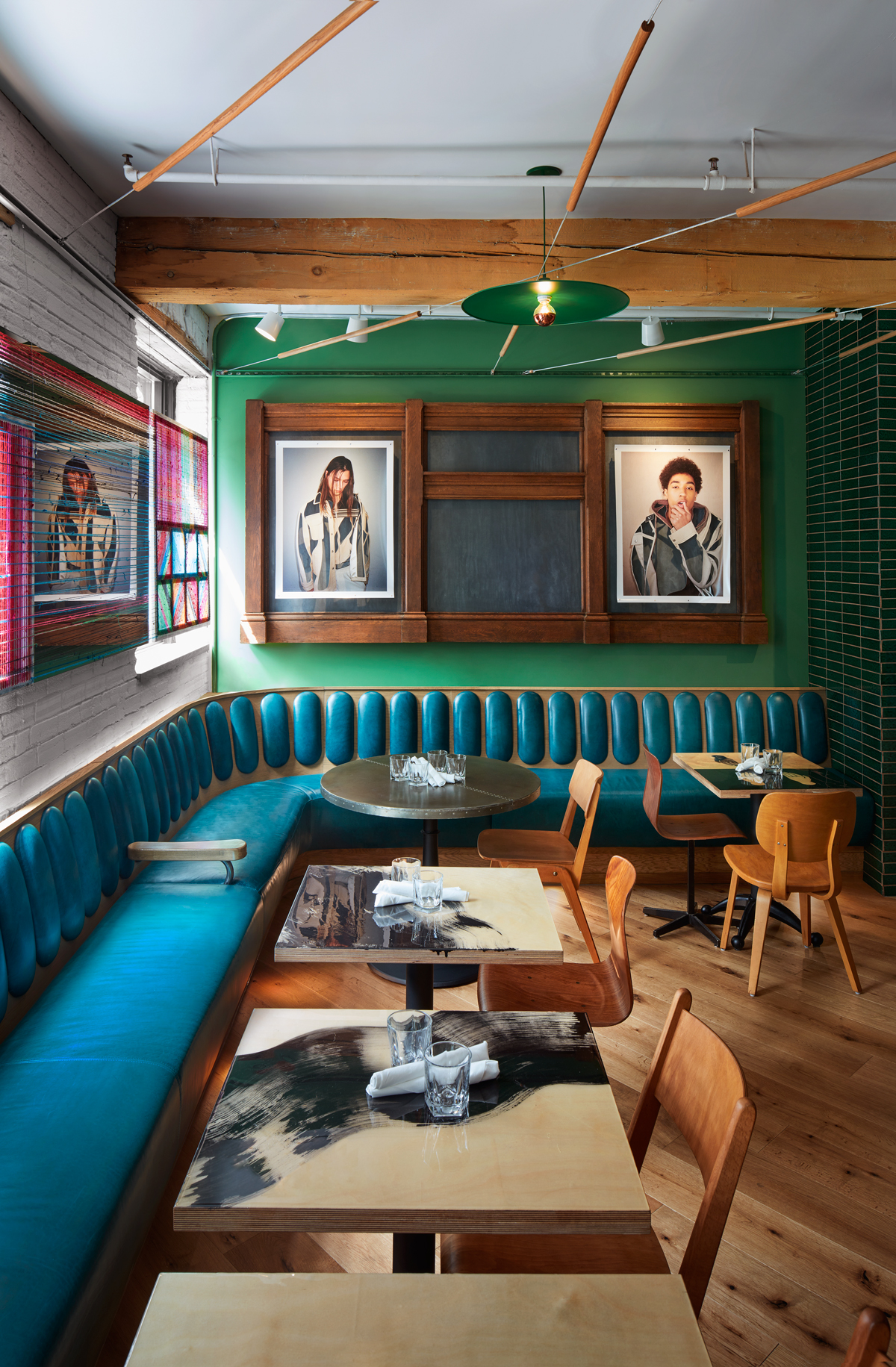 Open daily from 7:30 a.m. "until late," the Commissary strives to offer something for everyone and be a social hub of sorts for the neighbourhood. There's a take-out counter for freshly-baked bread and locally-roasted coffee, table-service dining with everything from chia bowls for brunch to rotisserie jerk chicken for dinner, a small retail area where you can stock up on Drake-branded maple syrup and fresh pasta, and a comfy "Galley" space where working creatives and freelancers are welcome to hunker down.
The fast-casual menus, a collaboration between executive chef Ted Corrado and commissary chef Jonas Grupiljonas, strive to include local ingredients and showcase the efforts of the Commissary kitchen—about 90 per cent of the items served are made from-scratch onsite, including the charcuterie. There's a pronounced focus on food preservation techniques such as fermentation, pickling, smoking, and, because Grupiljonas worked at Bar Tartine and Petite Thuet and specializes in bread making, a wide selection of breads and pastries incorporating less-expected grains like buckwheat and kamut. "I try to incorporate the sourdoughs in as many aspects of our menu as possible; that's my favourite thing to eat, and favourite thing to make," says Grupiljonas "Every week we change the ratios of the flour and [other ingredients] and it's slightly different."
Photos by Colin Faulkner.
Drake Commissary, 128 Sterling Road, Toronto.
_________
Never miss a story. Sign up for NUVO's weekly newsletter, here.