7 Harvest Beers for Autumn from the BC Ale Trail
The BC ale trail technically stretches across the province with different concentrated sections of breweries in Vancouver, Vancouver Island, the Fraser Valley, and the North Shore. For people who aren't able to visit these breweries in person their products are also stocked in many liquor stores in BC and across Canada. As the harvest approaches these hop-masters have brewed some exceptional beers that capture the essence of the season.
This unique brew was a collaboration of six regional breweries across BC's mountain towns: Vancouver Island Brewing, Wheelhouse Brewing, Fernie Brewing, Field House Brewing, Red Collar Brewing, and Bomber Brewing. Haskap berries and blackberries give it a deep berry colour and fruity floral flavour, while the BC hops and malted grains give it pine notes.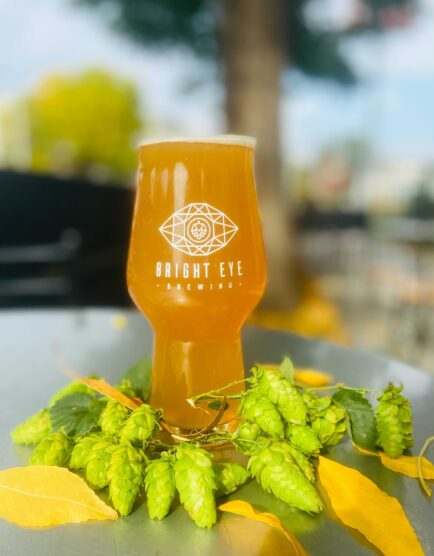 Bright Eye Brewing took 100 pounds of Comet hops from Legit Hops in Chilliwack and brewed them within three hours of harvesting to create this oily citrus, pine, and peppercorn beer.
Jackknife Brewing is a newcomer to the ale trail, having opened during the pandemic. Brewer Brad Tomlinson, who has 22 hop plants at home and eight others at the brewery, takes backyard ingredients like fresh Centennial, Cascade, and Chinook hops to make this fresh, juicy, and smooth beer.
House of Funk Brewing is known for its sours, and this anniversary beer is a culmination of the brewery's house cultures that have been developing over the year, providing acidity, and aged complexity.
This farmhouse saison from Foamers' Folly Brewing features triticale, a hybrid of rye and wheat. The triticale was paired with a citrusy yeast and hopped with just enough Sabro hops to incorporate notes of citrus and cedar.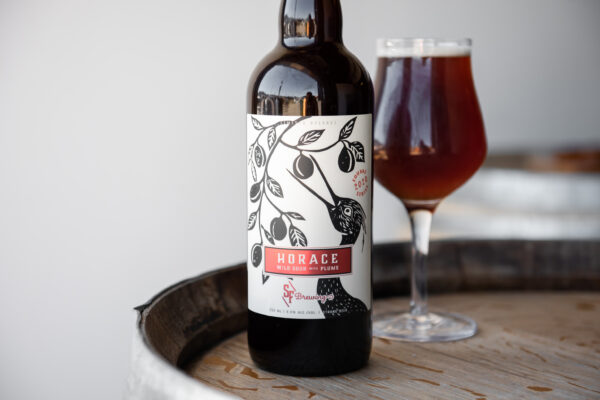 This dark and fruity (slightly) sour beer by Strange Fellows Brewery is made with Bradshaw Plums from the Okanagan and is its third and final in a series of Foudre aged sour beers. It is the perfect fall sipper.
Pumpkin beers are everywhere at this time of the year but it is very rare to find one that actually tastes good. Longwood Brewery brewmaster Harley Smith has managed to create a Belgian-style saison brewed with pumpkins and spices that is actually worth trying.
_______
Never miss a story. Sign up for NUVO's weekly newsletter here.