Halfway Hill House by Woodford Sheppard Architecture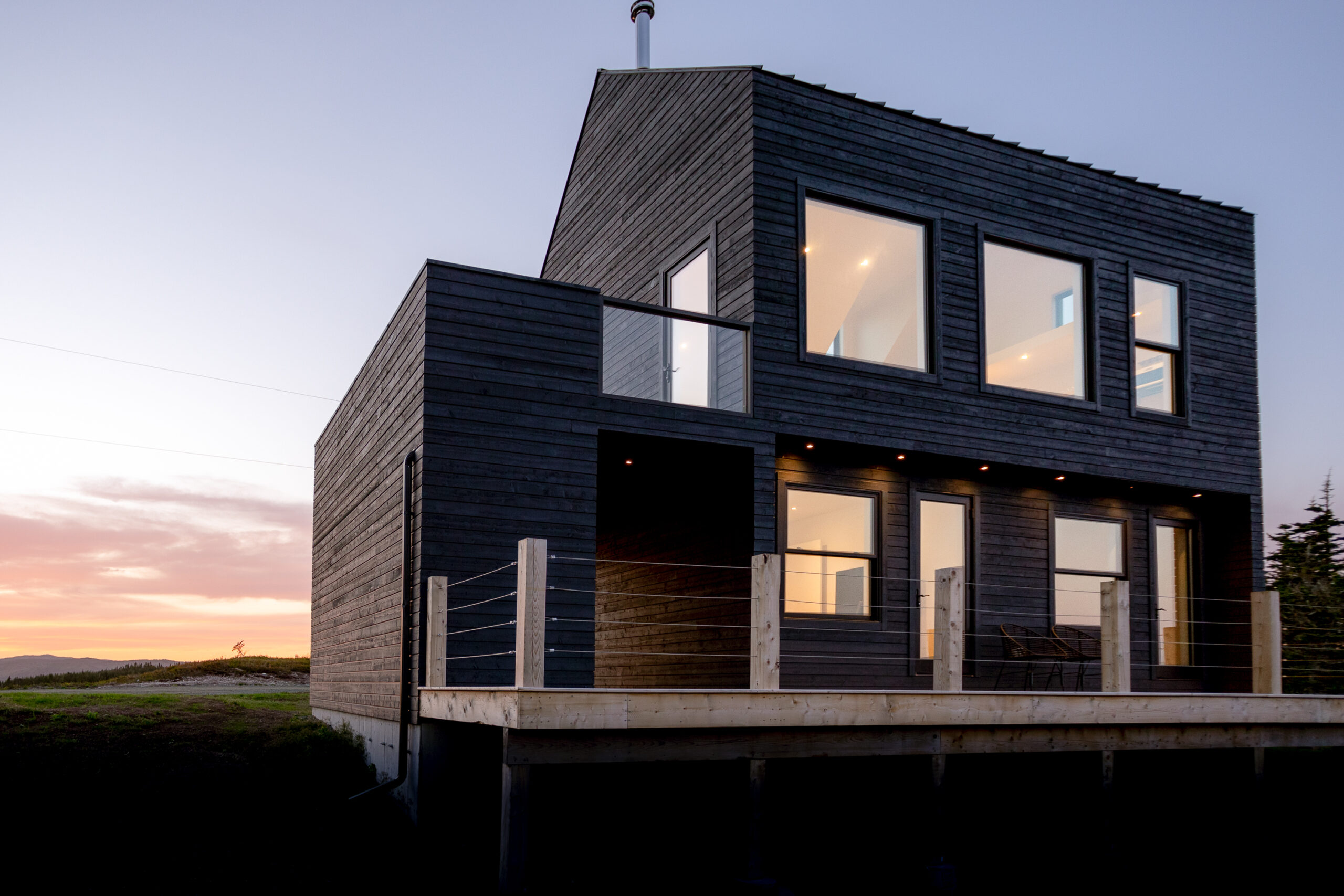 Woodford Sheppard Architecture is a firm based out of St. John's, Newfoundland, founded by Chris Woodford and Taryn Sheppard. The relatively new company has been constructing impressively contemporary structures in styles inspired by the heritage buildings typical of the island. From art history to digital fabrications and sustainable practices, the team at Woodford Sheppard represents an avant-garde of maritime architecture.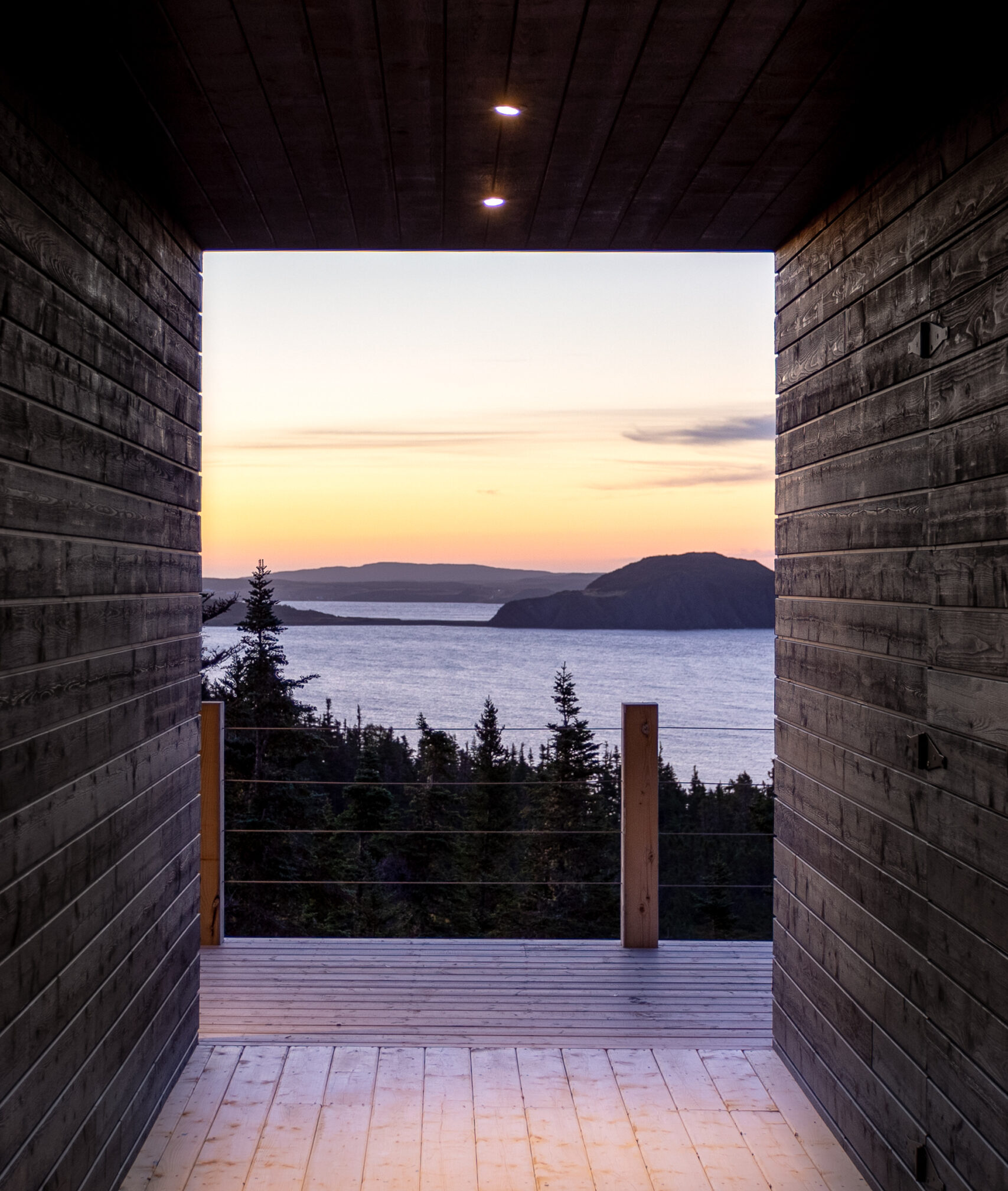 Interestingly, the firm's website states that "Our research and design engages with the political economy of materials in an island condition." Instead of focusing on the remoteness of design for the sake of it, Woodford Sheppard is concerned with how people move around in communities and how materials move around based on that. This focus on a part of a whole, on context, is a refreshing ethos when compared to the rugged monumentalism of modernism.
Featured here is the Halfway Hill House in Port Rexton, Newfoundland, on the Bonavista Peninsula, three hours from St. John's. Completed in May 2020, the two-storey house is 950 square feet with a footprint of 500 square feet. On a sloping hill (thence the name), under the Newfoundland sky, Hill House offers a view of the surrounding area, from Fox Island in Trinity Bay to the communities of Champney's West and Port Rexton.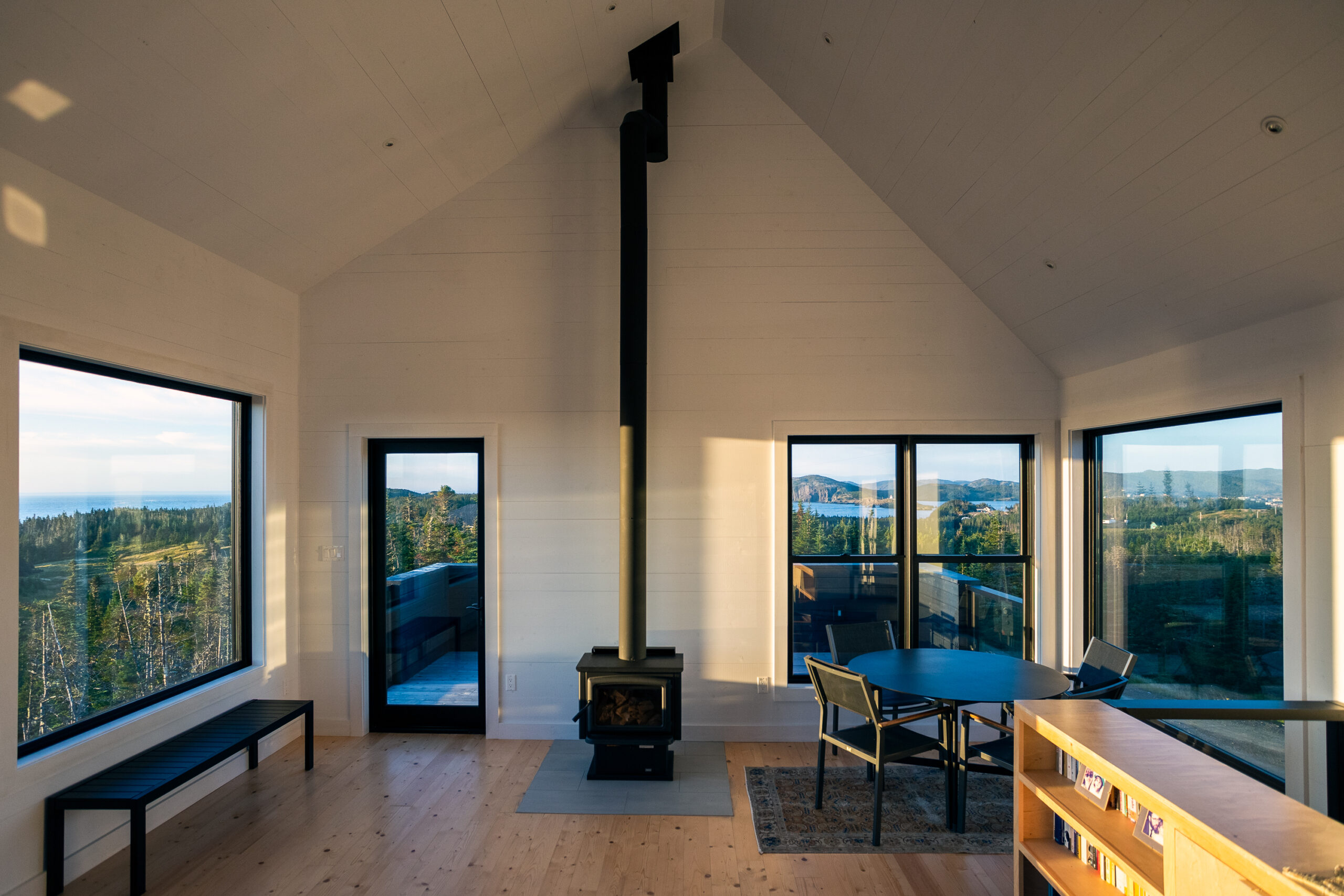 The structure recalls in some ways Newfoundland's traditional saltbox style: two storeys with sheer walls and a pitched roof. This structure is unique due to its separate shed, which is connected to the main house by a patio that is accessed from the second floor.
The soot-coloured exterior is pine-cladded, and the ocean-facing side of the house has a generous cedar-and-pine deck, accessible from the two bedrooms on the ground floor. This side has a noticeable indent that adds character and allows for more room on the deck to enjoy views of Trinity Bay.
Inside, the walls are white-painted Newfoundland pine, the floors Newfoundland black spruce, and the millwork in the kitchen clear-stained birch. The upper floor is gorgeously bright due to the generous windows. A wood stove accents the minimal upper floor and calls to mind the heritage influences of the structure.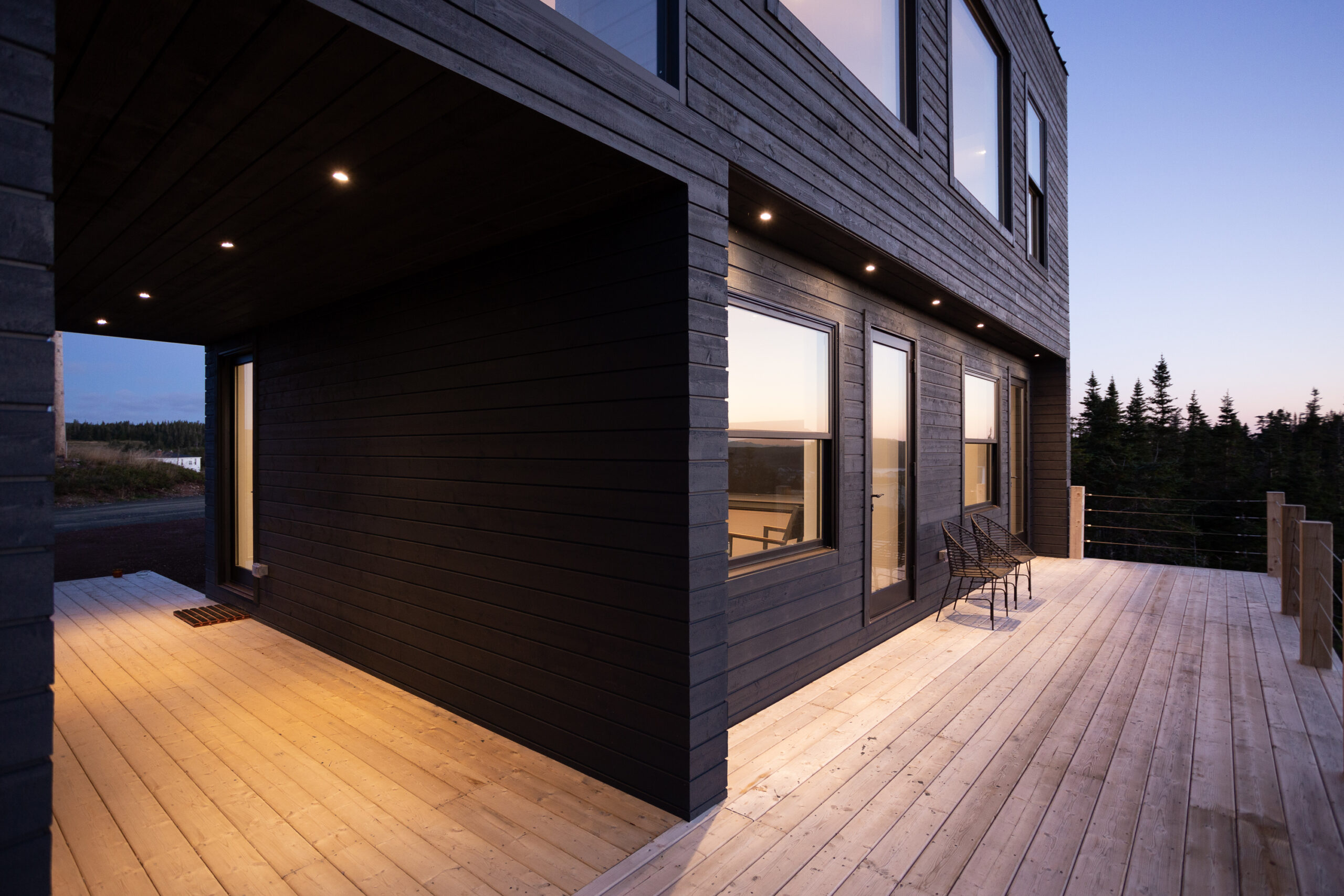 Photography by Jane Brokenshire.
Part of our Home of the Week series. Read more HERE.