Beer Pairings At Den Dyver In Bruges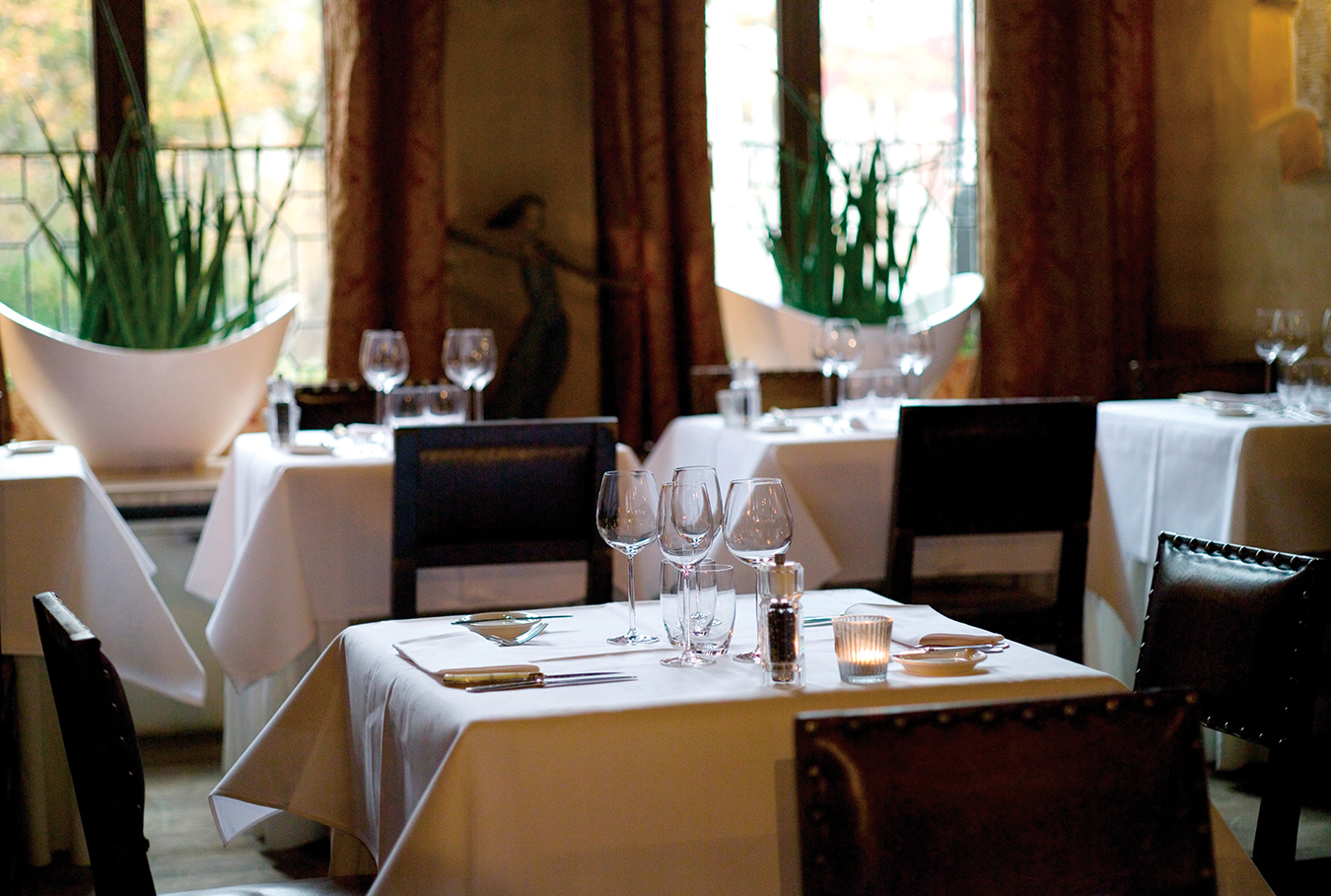 Global sophisticates have long been heading to Italy and France for their European grape adventures. But if you're a serious beer aficionado, there is no better place on the planet than Belgium to get your beer on. The Belgians have been brewing since the Middle Ages; nowadays they have more than 125 celebrated distilleries and 500 distinctly different beers.
It's a rich and diverse collection, from their lagers and lambics, their most popular, to their gueuzes, which like wine age over time, to their famous monk-made Trappist beers and Flemish reds, to name but a few.
No two beers are served in the same glass, as each beer and brand has its own glassware. Like the glassware master Riedel, the Belgians are meticulous about serving their beers in just the right shaped glass to enhance the character of the beer and its flavours. The goblet, for example, allows the beer to be experienced simultaneously by the nose and the palette, while the tulip glass allows for froth retention.
For the sophisticate, there is no better place than family-run Den Dyver in Bruges, which received the first Gastronomy and Beer Award by the Royal Brewery Organization in Brussels in 2007. The sleek and lively restaurant is well known for their precise pairings with the plate and the pour.
The restaurant opened in 1992. Guido, the patriarch, said they spent a lot of time in the early days experimenting with this new concept of fork and froth. In preparing the menu, which changes 10 times a year and is largely influenced by seasonal produce and local products, the food always comes first. The beer must support the food with respect to the flavours and perfumes. Den Dyver has three-, four-, and five-course set menus with beer (and wine) pairings—so fear not, you don't have to figure this out. They've done the work for you. Sip back and enjoy.
On the menu you'll find a starter of steamed halibut with baked octopus and fennel mash, paired with the hoppy and fruity Saison d'Erpe-Mere; an entrée of Blonde d'Aquitaine beef with mashed ratte potatoes, a brilliant match with the La Trappe dubbel (a Dutch Trappist beer); and a cheese plate with a Kapittel Pater, a red-brown abbey ale with a strong head, a hint of peaches, and a hoppy bitterness in the finish.
If you want to go forth with the froth, there are a few guidelines. Light beer is best with light-tasting food, while strong beers stand up well to strong food. Guido says, "Wheat beers are refreshing, a little sour, nice with a fish starter. Blondes are bitter, also best with fish. Ambers go well with chicken and veal while dark beers, brewed with caramelized malt, must have the right balance of malt and hop bitter. They are best met with dark meat. Very, very dark beers made with sweet caramel impressions are great married with strong cheeses. Oude gueuzes made with a natural fermentation are delicate, but difficult to pair due to their sour bitter aftertaste. They are ideal on their own as an aperitif."
For those hesitant to give up the vines, the wines will always be there. But when in Bruges…